KAWASAKI KLR650 ADVENTURE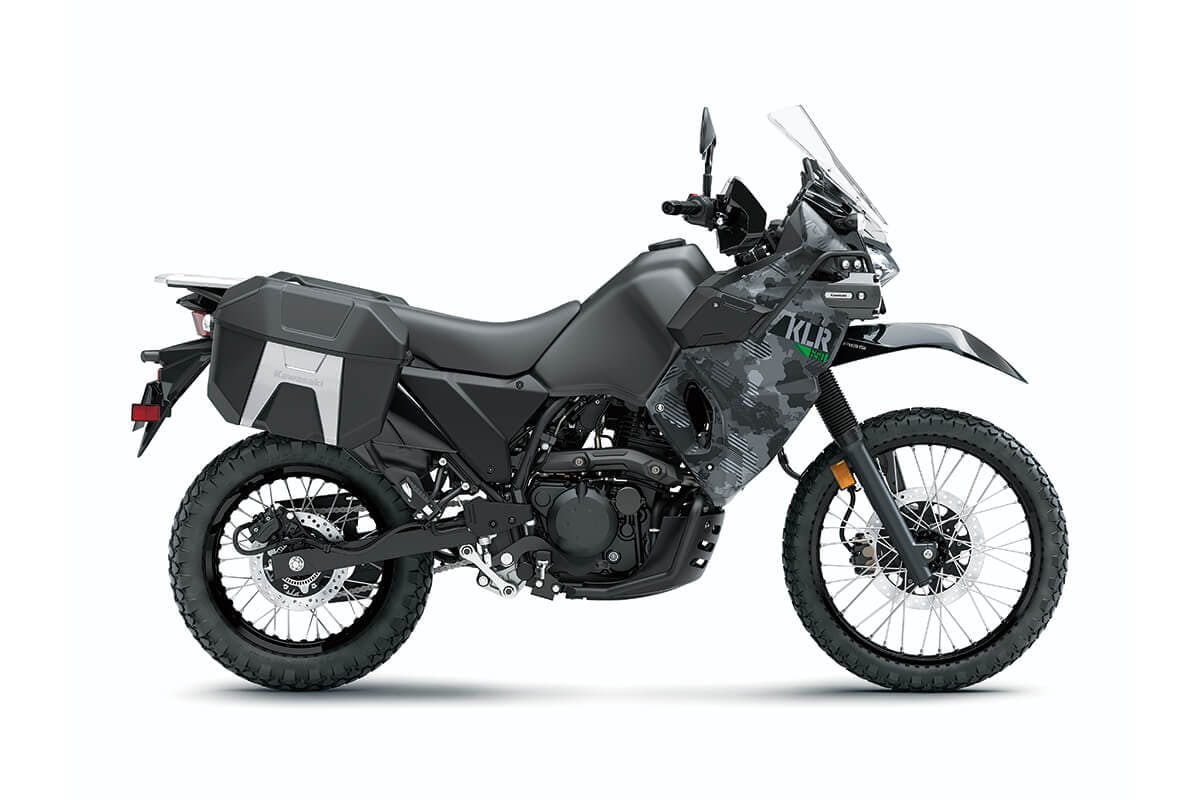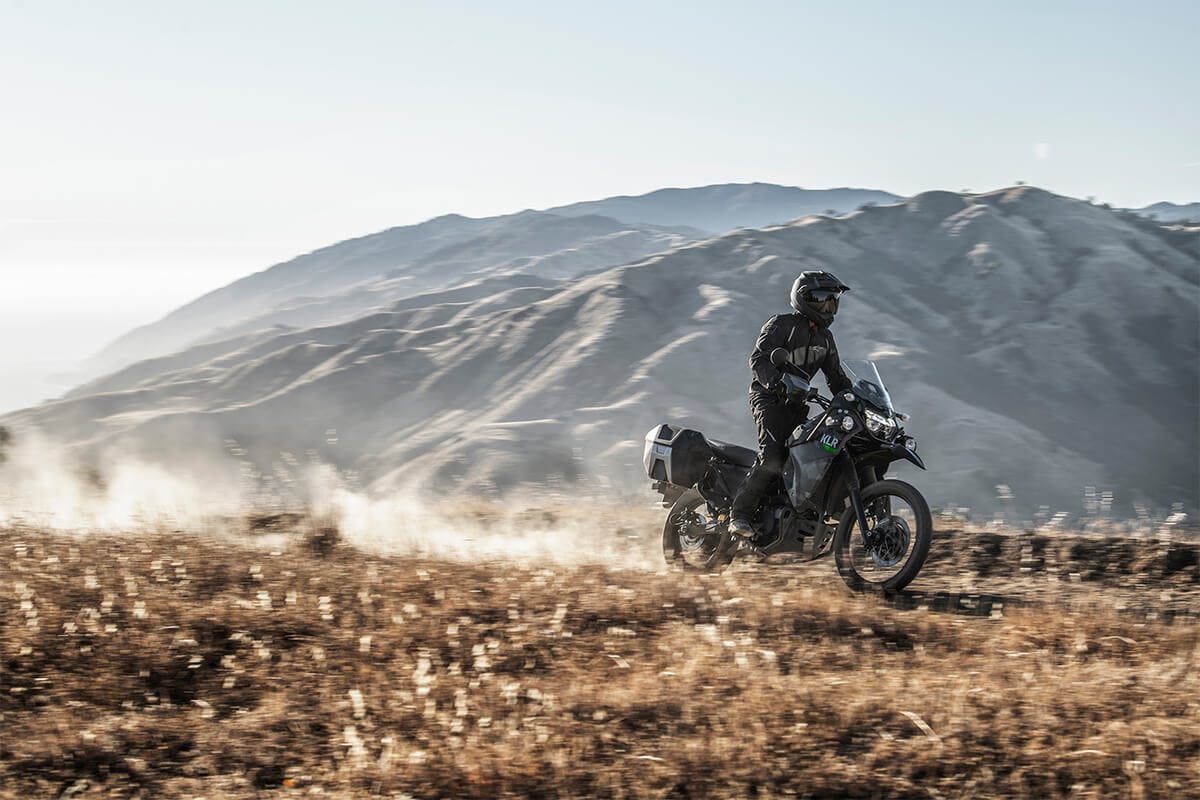 ANYWHERE, ANYTIME
Wherever the destination, whatever the distance, over any kind of terrain, one of Australia's favourite Adventure bikes, the KLR650 is the motorcycle to get you there in style and comfort. With its large powerful engine, long-travel suspension and massive fuel carrying capacity combined with rock-solid reliability and unbreakable toughness, the big KLR makes short work of rugged forest trails, wide-open deserts and inner-city traffic alike. The KLR650 continues its reputation for being more rugged, more reliable and higher performing, delivering the ultimate in all-around fun.  The KLR650 is the choice of Adventure Riders across Australia. 
KAWASAKI KLR650 ADVENTURE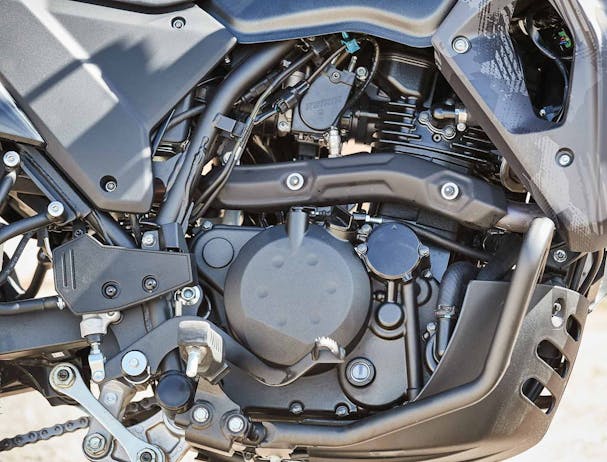 ENGINE
The KLR650 is driven by one of the motorcycle industry's most well-known, dependable, and trustworthy engines. Its 652 cc single-cylinder, liquid-cooled, four-stroke engine has a DOHC cylinder head and delivers a flat power curve, allowing you to traverse tough routes and travel at highway speeds.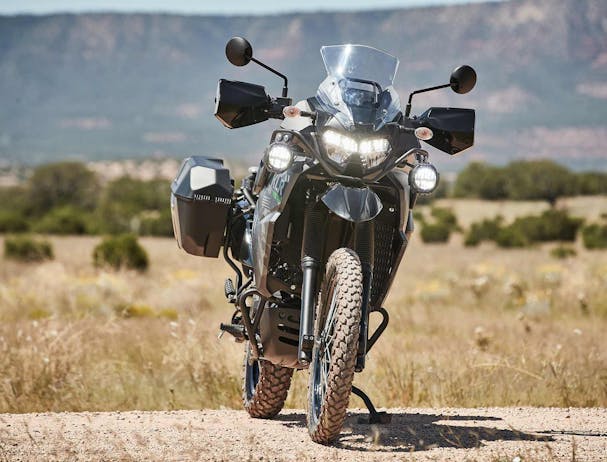 HIGHLIGHTS
The all-new KLR650 comes with a new LED headlamp, optional ABS, a great riding posture for all-day comfort, and lots of luggage space. For 2022, two new special editions of the KLR650 motorbike will be offered, each with a variety of Kawasaki Genuine Accessories like as side casings, engine guards, LED auxililary light set, and more.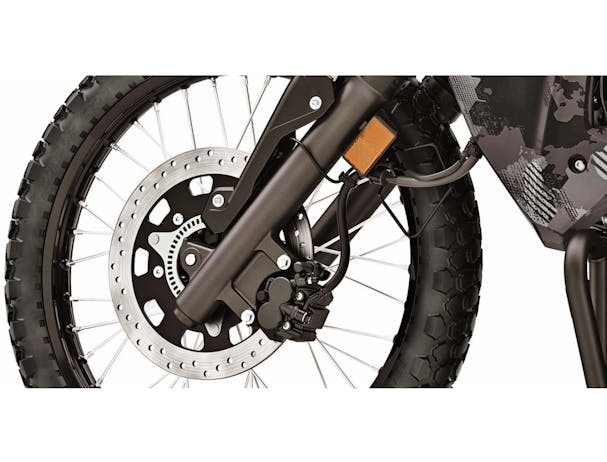 BRAKES
A bigger 300mm front brake disc complements the KLR650 motorcycle's more powerful engine, providing more considerable stopping force. The form of the disc has been altered from a petal-type disc to a round disc, giving it a more rugged appearance.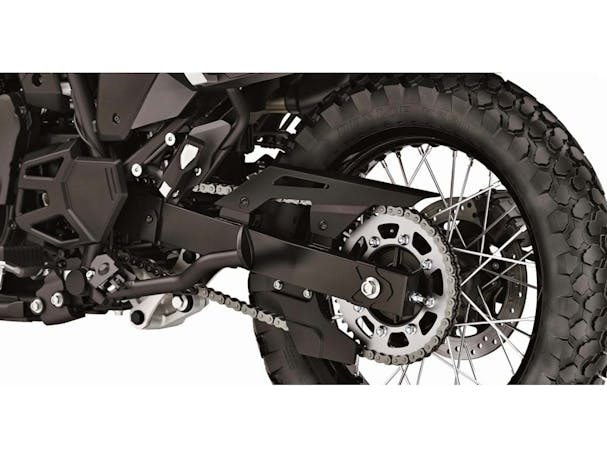 WHEELS
TheKLR650 comes equipped with a 21" front wheel and 17" rear wheel that allows riding to be continued even when the paved road ends. A stronger material can now be found on the rear wheel rim, delivering improved torsional rigidity and increased durability.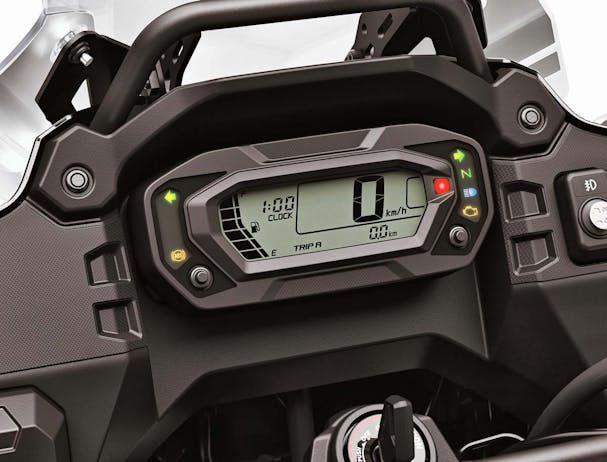 BODYWORK & STYLING
An all-digital instrument panel offers information at-a-glance through a large display and easy-to-read LCD screen with white backlighting. The instrument panel features a speedometer, odometer, dual trip meters, fuel gauge, clock, and indicator lamps.