Honda Goldwing (Tour Premium)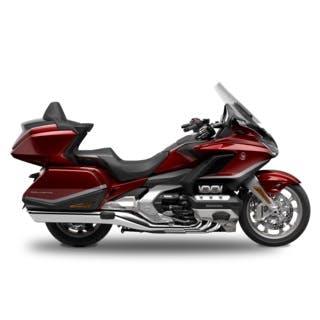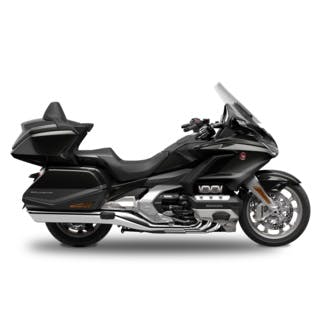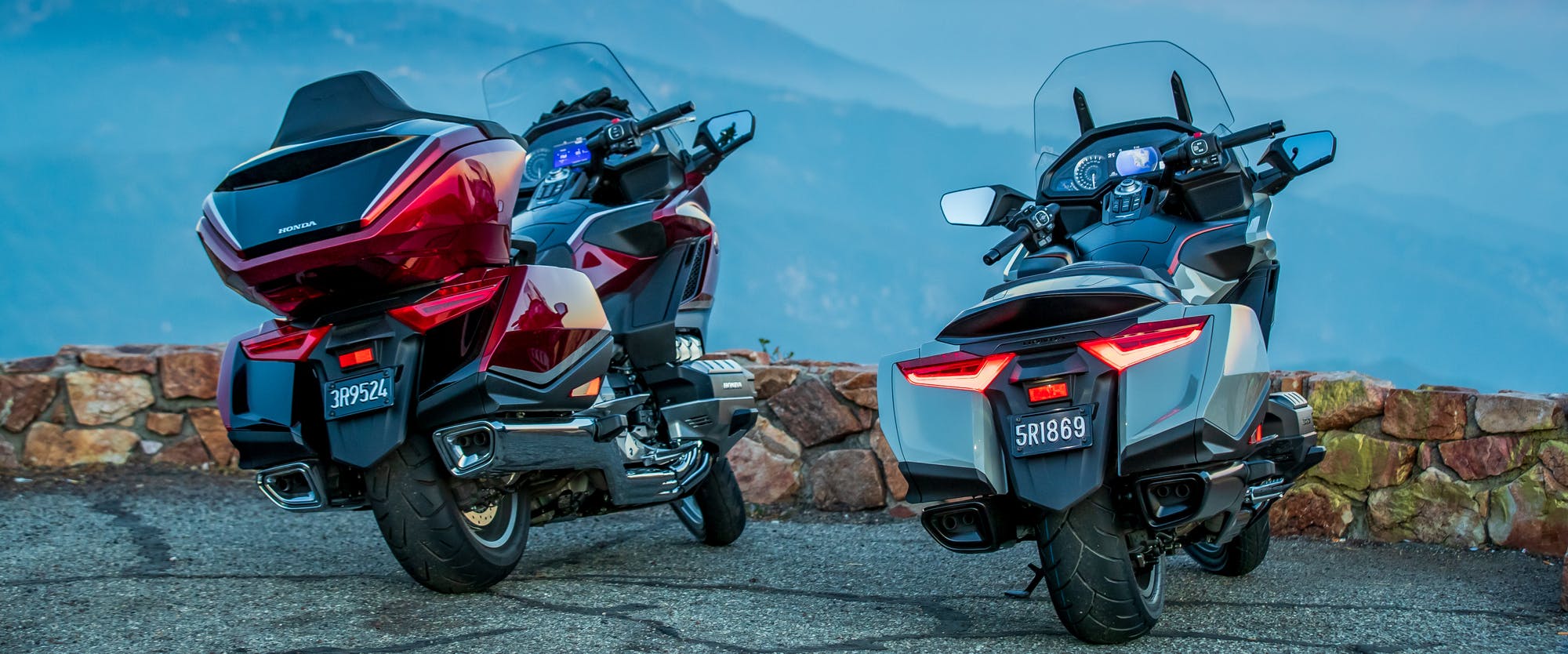 Ultimate Touring Luxury Completely Redesigned
The 2018 Goldwing Tour Premium is the top of the range Goldwing for Australia, ultimate touring luxury completely redesigned—the first in 17 years. A more fulfilling, superb riding experience to riders and passengers.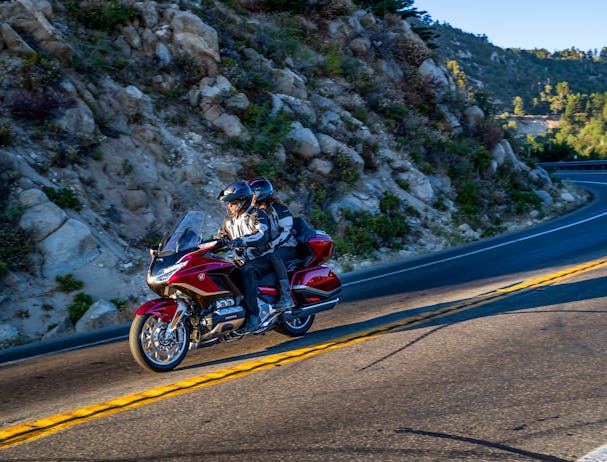 COMPACT FRAME
This latest generation all-aluminium frame is significantly lighter and more compact than previous editions. State-of-the-art die-casting lets us fine-tune chassis rigidity, giving you both a smooth ride and precise handling.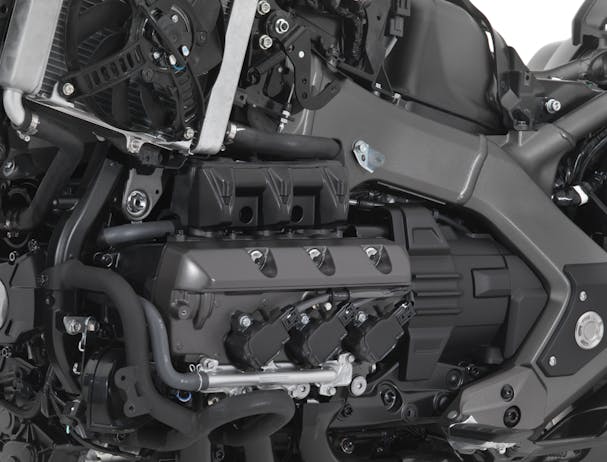 POWERFUL ENGINE
The Goldwing's engine uses a four-valve, Unicam® cylinder head design. That improves engine performance and power and also contributes to the engine's weight reduction from its previous generation. The four-valve per cylinder design is also a big part of the Gold Wing's superior fuel efficiency.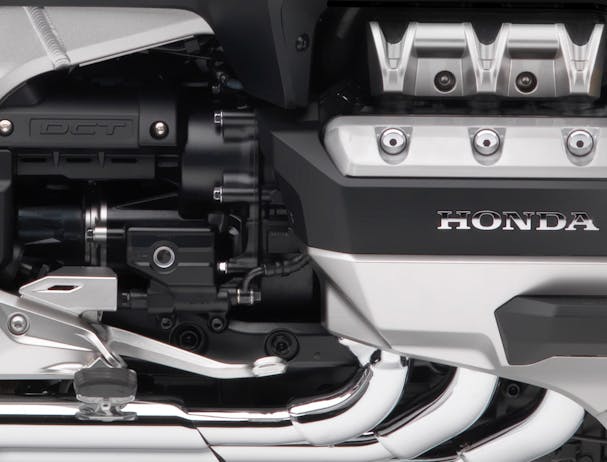 7-SPEED AUTOMATIC DCT TRANSMISSION
The Goldwing is available with a revolutionary 7-Speed Automatic DCT. The shifts in this version are faster and smoother than ever and the overdrive seventh gear is perfect for highway cruising.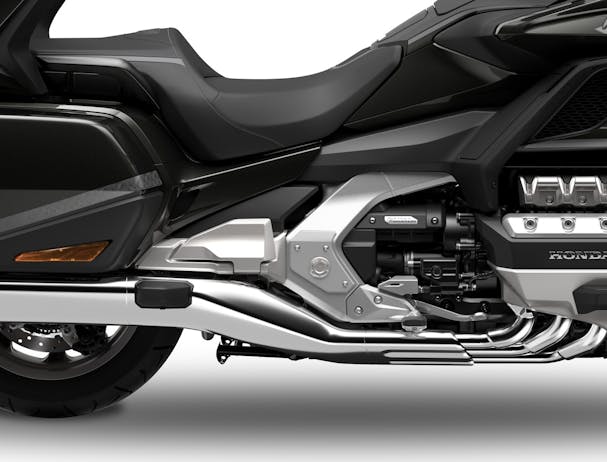 DOUBLE WALL EXHAUST PIPE
You may think this is just for cosmetics, but on a hot day single-wall exhaust pipes can throw off a lot of heat. The Goldwing's twin-wall design keeps things cooler. Plus, this is the best sounding Goldwing we've ever built!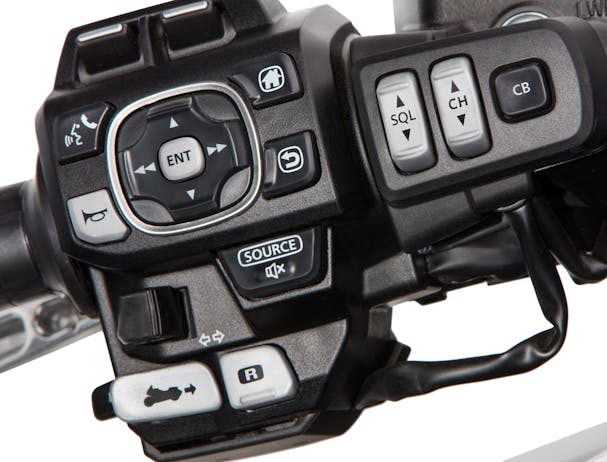 WALKING MODE
All Goldwings with DCT transmissions feature "Walking Mode," which lets you creep forward under power at a walking pace. Think how easy it will be to get in and out of tight parking spots with a fully loaded bike.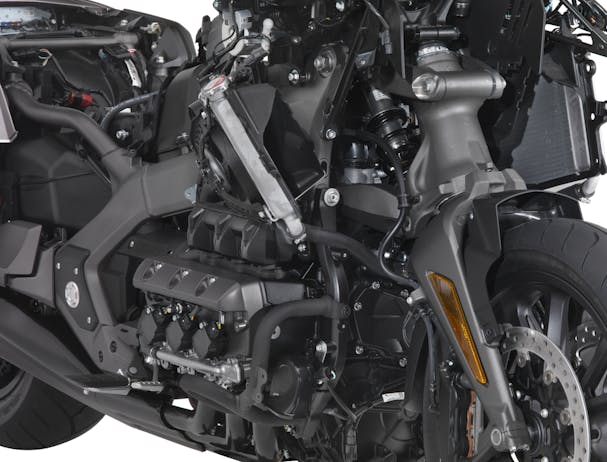 DOUBLE WISHBONE FRONT SUSPENSION
Honda-engineered double-wishbone front suspension. The innovative design changes the path the wheel travels through the suspension stroke and that lets us move both the engine and the rider/passenger closer to the front wheel.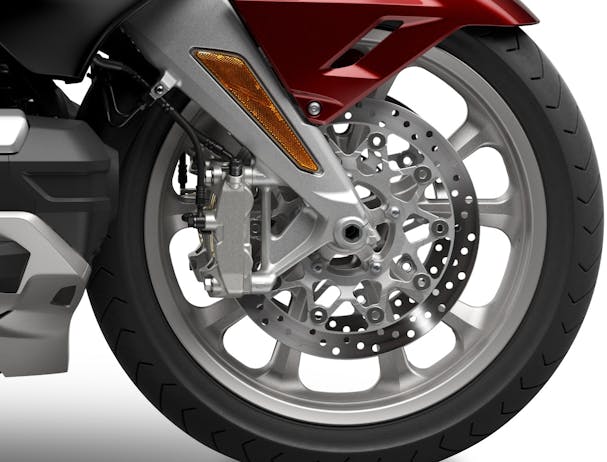 ANTI-LOCK BRAKES
Have to make a hard stop, fully loaded and two up? All of our Goldwing's are equipped with combined anti-lock brakes for excellent stopping power under a wide variety of road and traction conditions.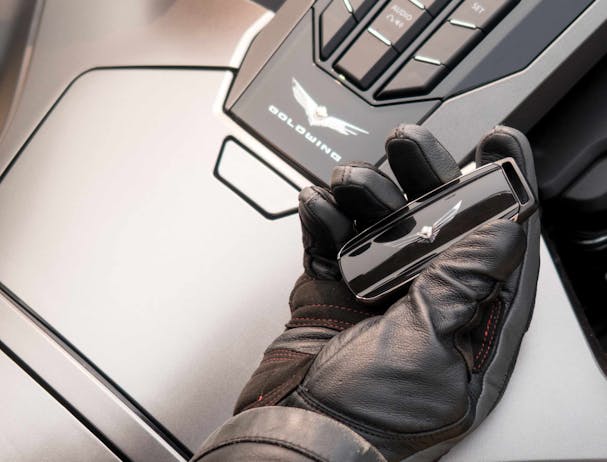 SMART KEY
Your new Goldwing features an electronic smart key. When the key is in close proximity (say, in your jacket pocket), you can just hop on, press a button, and ride off. An "answer back" feature lets you find your bike in the dark or in crowded rally parking.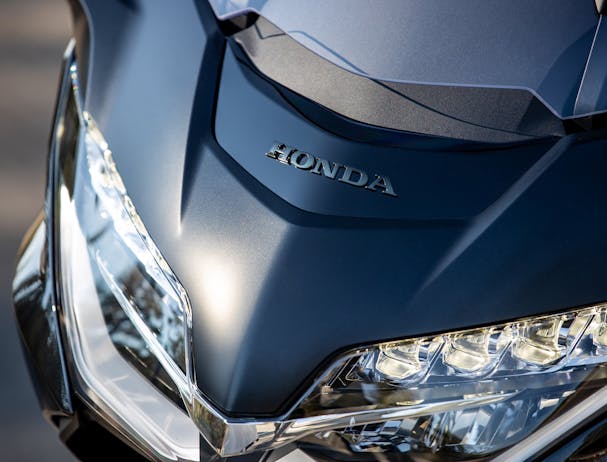 LED LIGHTING
All Goldwing models feature a complete LED lighting package. The headlights, the taillights and every bit of instrumentation is LED. LEDs not only last longer but they're also lighter and run cooler.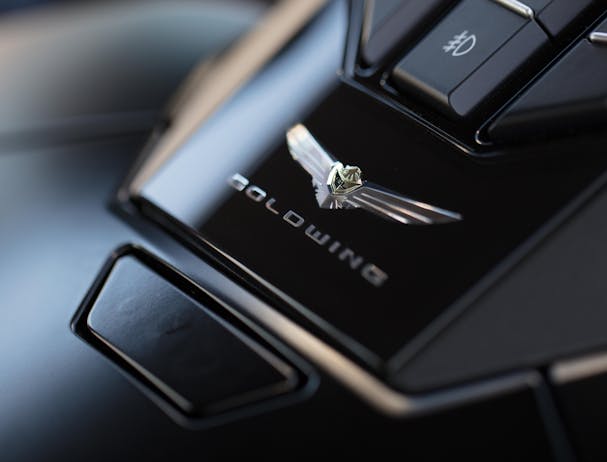 AIRBAG
The Goldwing pioneered the concept of a motorcycle airbag and continues to lead the way with the Goldwing Tour Premium DCT Airbag model, it goes that extra mile towards increased rider safety.