YAMAHA YZF-R1 (2021)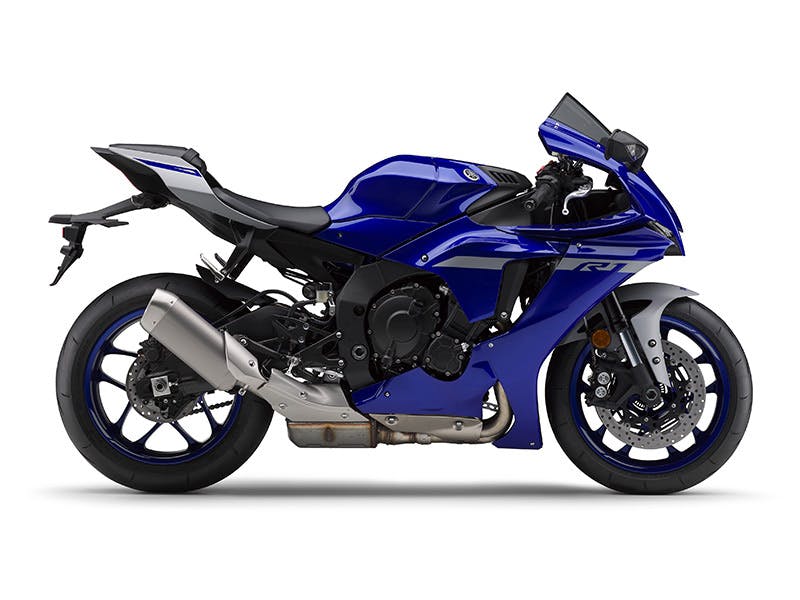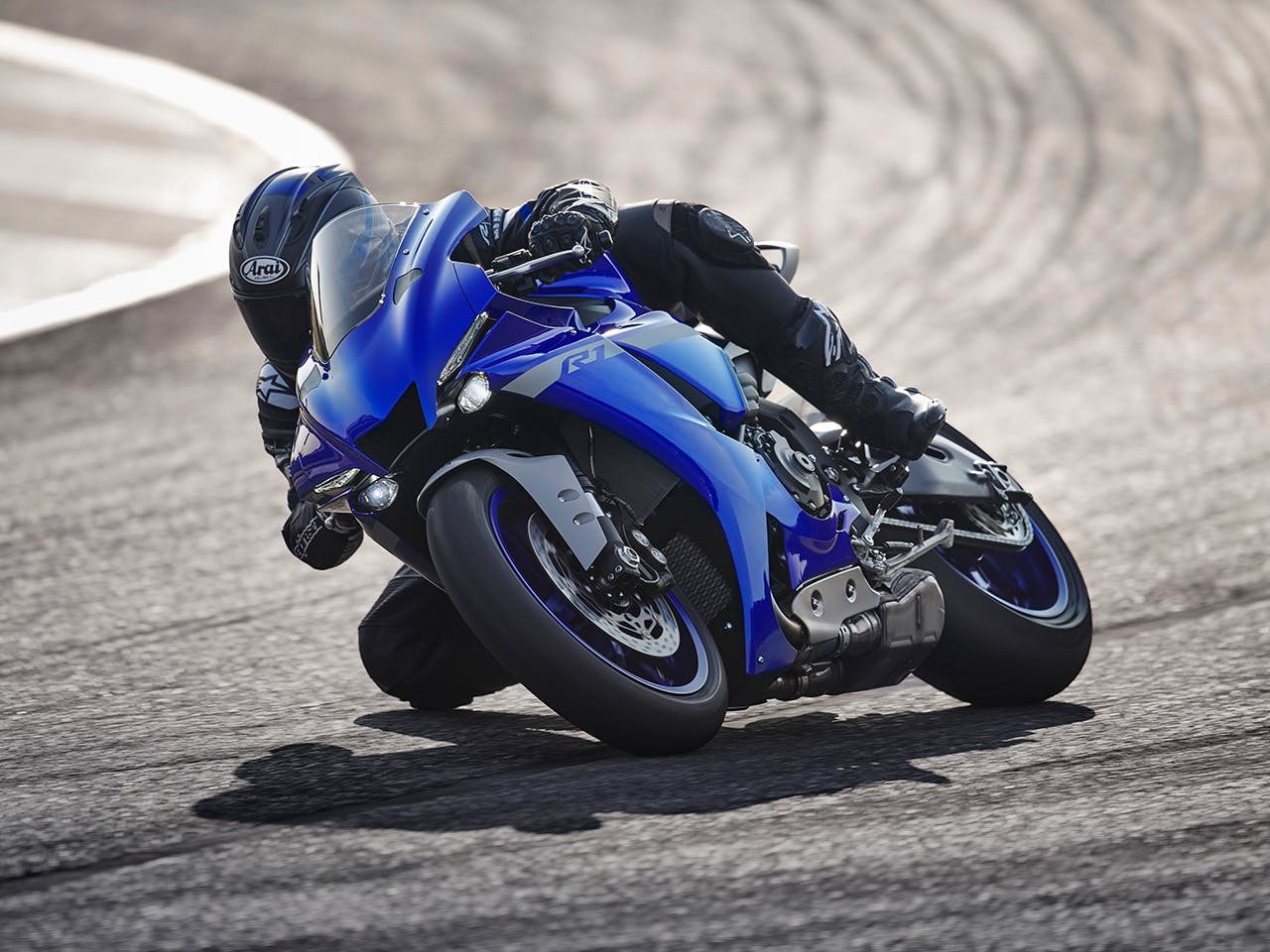 Access The Next Level Now
Equipped with an aggressive new M1-derived cowl, the more aerodynamic bodywork delivers ultimate performance. Next generation LED headlights and restyled LED position lights reinforce this bike's intimidating presence – and with the new Brake Control (BC) and Engine Brake Management (EBM) systems, you're in full control. Each of the seven adjustable electronic rider aids can be fine-tuned in seconds via the YRC system. And with uprated suspension, a highly refined EU5 engine and premium RS11 tyres, the YZF-R1 has just raised the bar to a new level.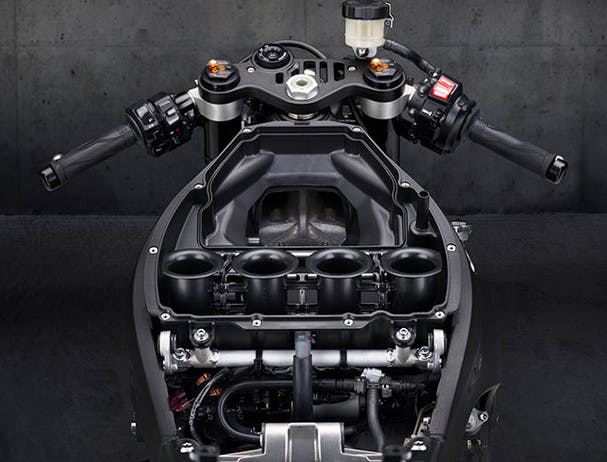 Refined CP4 Engine
The YZF-R1 come equipped with the next generation of Yamaha's unique 998cc inline four-cylinder crossplane crankshaft engine for refined performance. Returning features such as titanium fracture-split connecting rods and offset cylinders contribute to a responsive and potent character, while the cylinder head, fuel injectors, finger-follower rocker arms, and camshaft profiles are new for 2020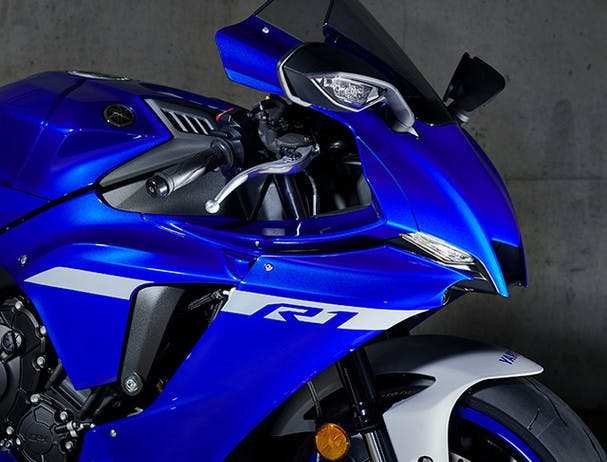 Advanced Bodywork
Redesigned bodywork contributes to higher-quality performance and a more comfortable rider fit. The new design creates a 5.3% increase in aerodynamic efficiency while reducing wind noise and pressure on the rider when in a tucked position, and improved comfort comes from smoother side sections where the rider's legs contact the bike.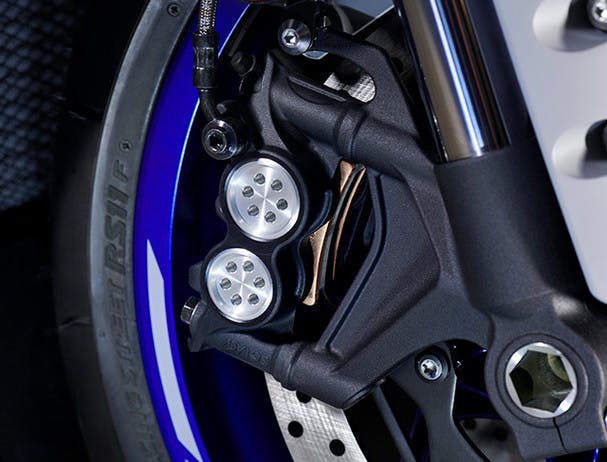 Brake Control System
Technology is transforming the way we ride, and the latest YZF-R1 features no fewer than seven electronic control systems. Featuring two modes, the new Brake Control (BC) system analyses data such as lean angle and slipping acceleration and modulates hydraulic brake pressure to prevent wheel lock ups.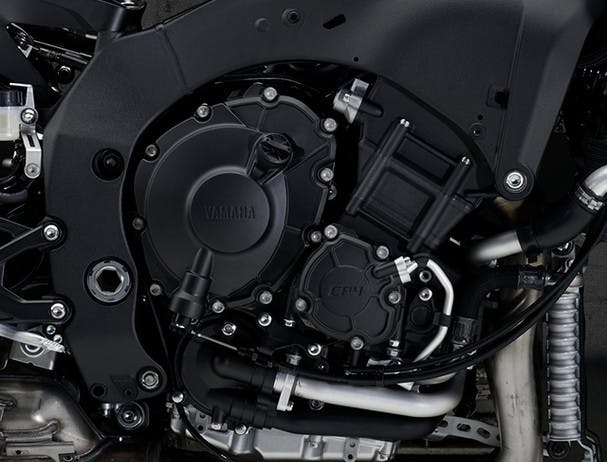 Engine Brake Management
Control is everything when you're on the track, and the new Engine Brake Management (EBM) system allows you to adjust engine braking force. Using data from various sensors, the EBM adjusts throttle opening, ignition timing and fuel injection volume to give you a choice of three engine braking modes to suit different riding situations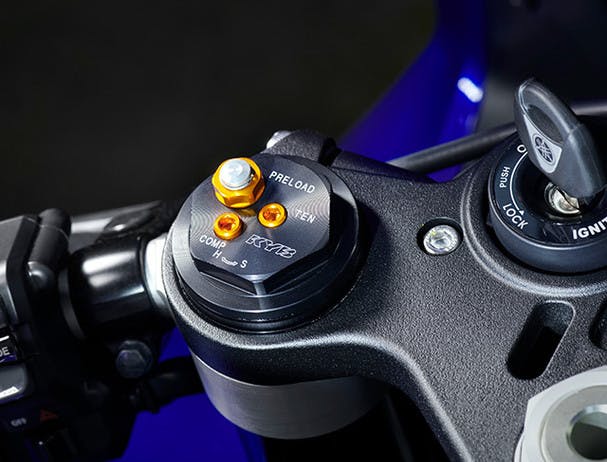 Enhanced Suspension
The 2020 YZF-R1 receives suspension performance enhancements courtesy of a new KYB front fork with a new internal shim stack design, and a KYB rear shock with revised internal settings. Together, the changes result in smoother suspension dampening paired with an improved feeling of contact and grip with the street or track surface.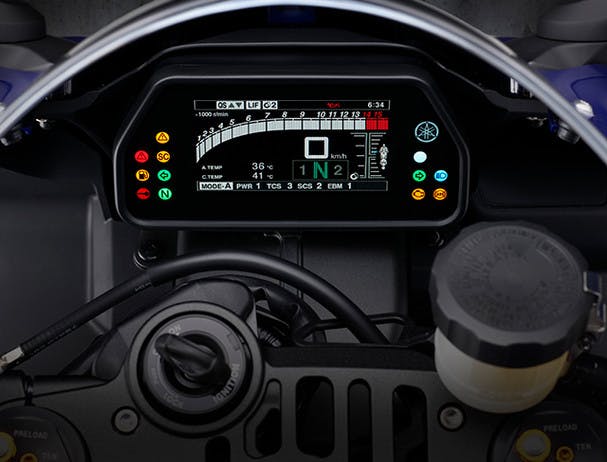 Accelerator Position Sensor
An all-new Accelerator Position Sensor with Grip (APSG) ride-by-wire system- featuring Yamaha's Chip Controlled Throttle (YCC-T) - eliminates throttle cables and reduces weight while providing smoother throttle operation