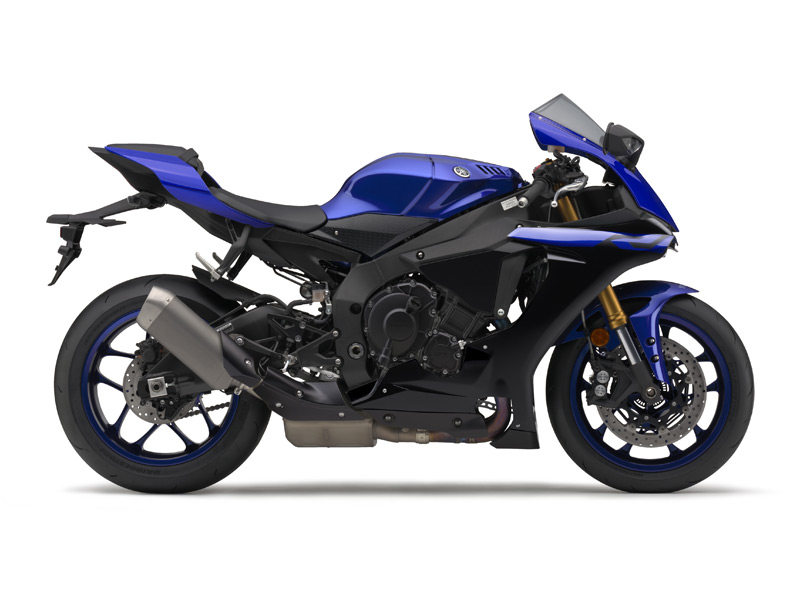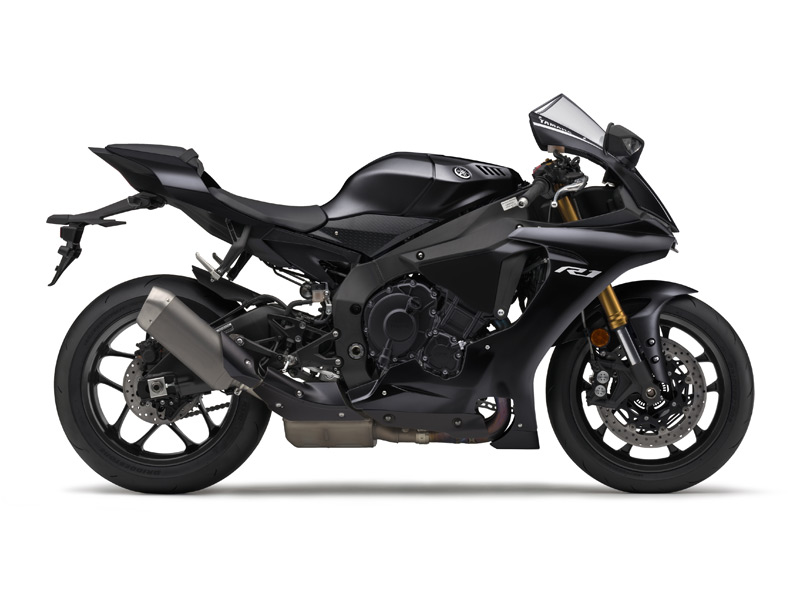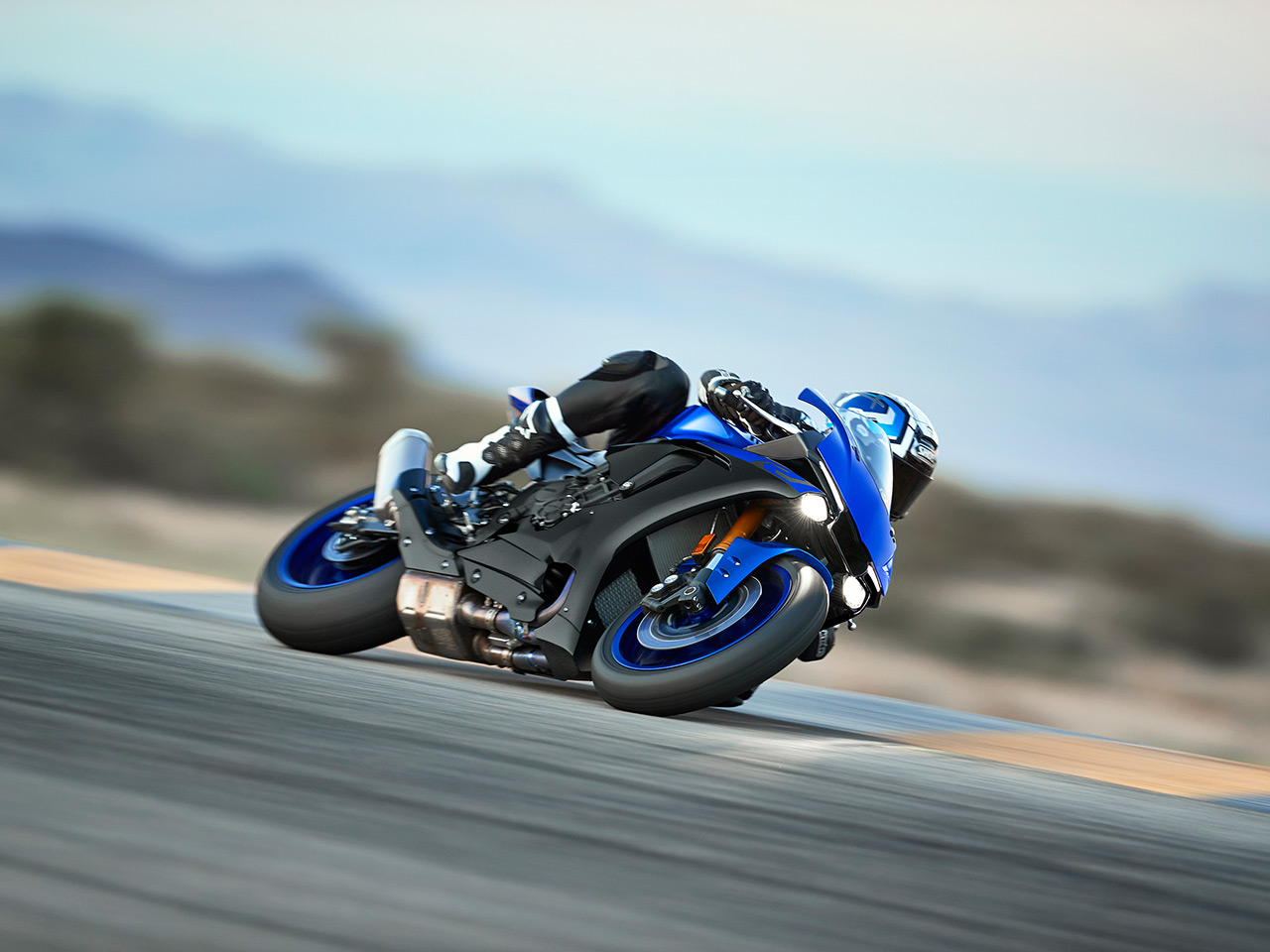 Access The Next Level Now
Packed with MotoGP YZR-M1 technology, the next generation R1 pushes the boundaries. With an incredible crossplane engine, short wheelbase chassis and high-tech electronics, R1 is born for the track and takes your riding to a new ball park Specs offer an insight into R1 capabilities. But it's what you can't see that makes this focused superbike so special. A central nervous system comprising a 6-axis Inertial Measurement Unit that constantly senses chassis motion in 3D, creating seamless control over traction, slides, front wheel lift, braking and launches. Yamaha R1. Access the next level now.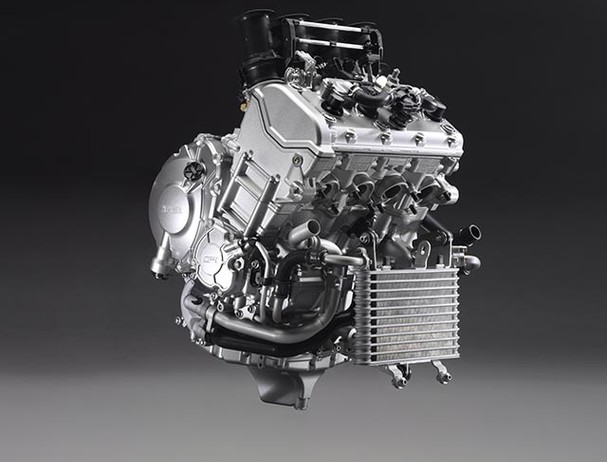 M1-derived 200PS crossplane engine
The R1 is powered by a 998cc crossplane 4 cylinder 4-valve engine that develops 200PS - without ram air pressurisation.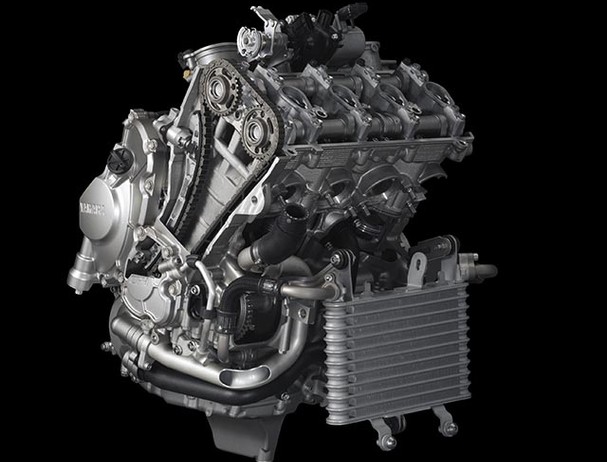 High-Compression Cylinder Head
To achieve optimal performance the engine uses a high compression 01:01 PM cylinder head featuring a pent roof combustion chamber with large diameter intake and exhaust valves. And for instant response with high power and strong linear torque, the R1 is equipped with titanium con rods and forged aluminium pistons.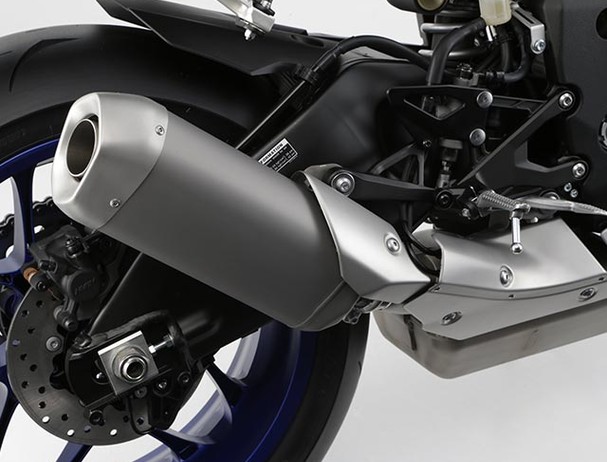 4-2-1 Exhaust Pipe
A 4-2-1 exhaust pipe and mid-ship muffler are adopted to ensure good exhaust efficiency and to contribute to mass centralisation at the same time. To reduce weight, titanium is used in these exhaust pipes and the muffler.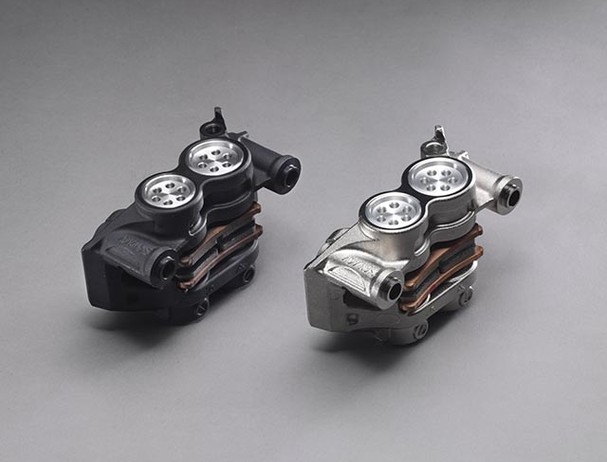 ABS and Unified Brake System
Both an Anti-lock Brake System (ABS) and Yamaha's Unified Brake System are adopted. With the Unified Brake System, operating the front brake also generates corresponding brake pressure at the rear brake.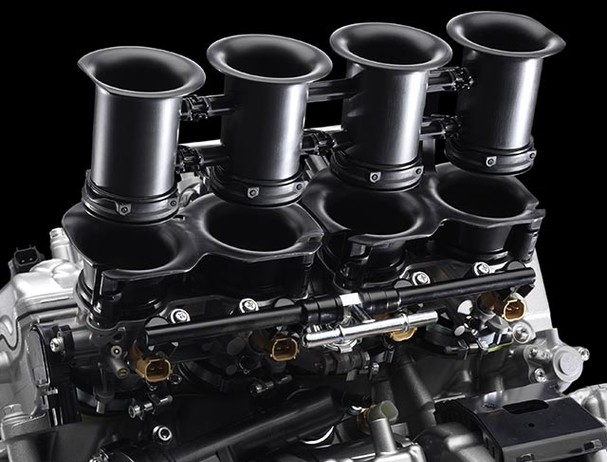 High Volume Air Intake
For optimal intake efficiency a YZR-M1-type central air inlet feeds a large capacity 10.5 litre airbox.