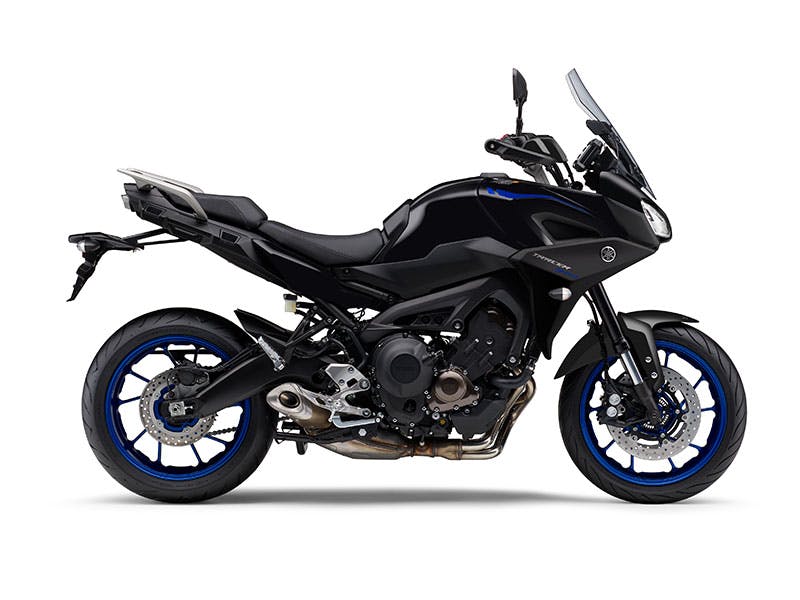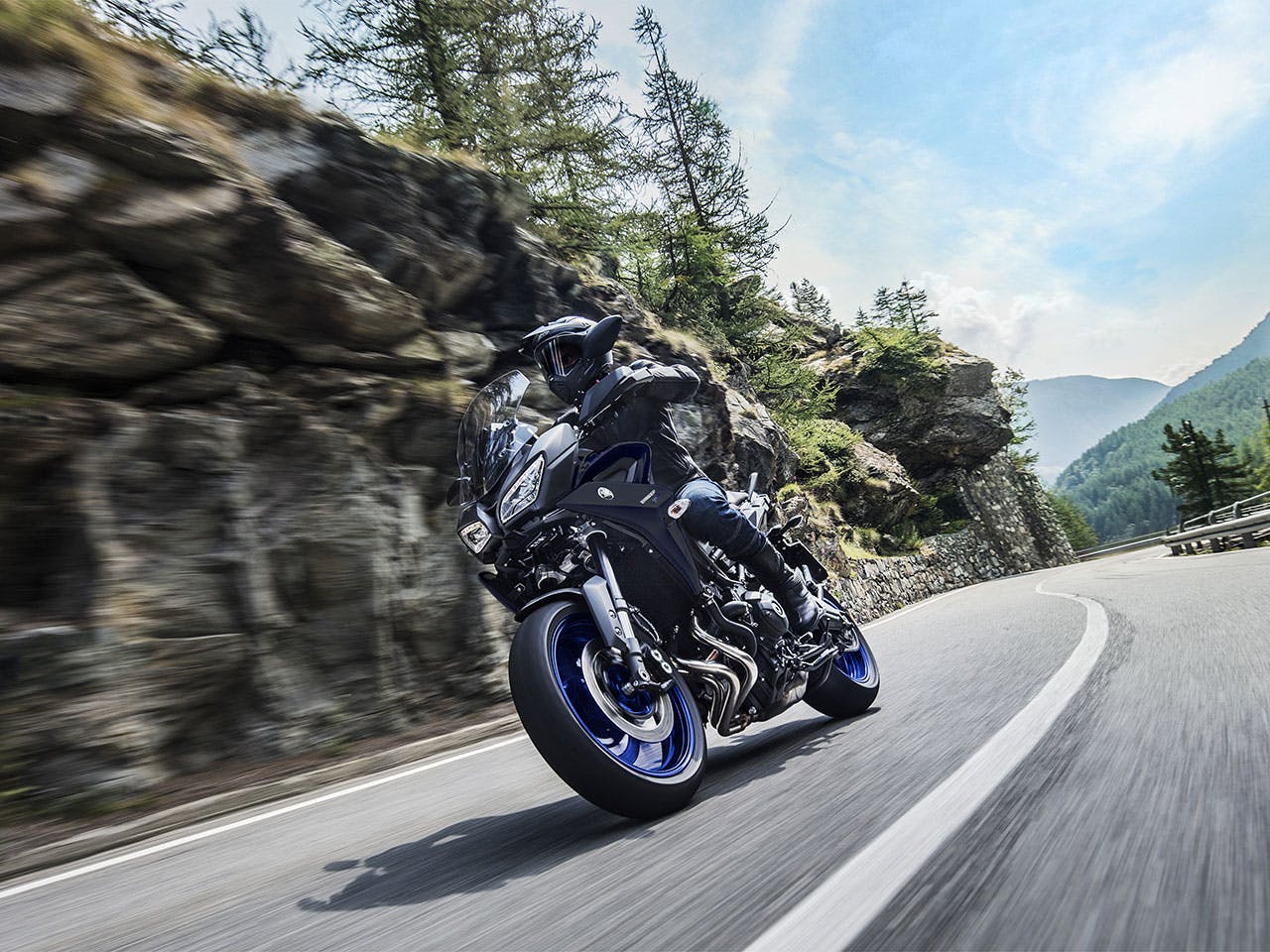 The Definitive Sport Tourer
Launched three years ago, the Tracer 900 has quickly become established as the definitive Sport Tourer in the growing sub-1000cc class. Now for 2018, major upgrades are designed to build on Tracer's strengths as one of today's most versatile and exciting all rounders. Yamaha's team of designers have concentrated on reinforcing the much loved strengths and values of the Tracer 900, while also introducing a range of updates and changes that are aimed at enhancing the bike's touring potential - as well as delivering an even more refined, high quality product.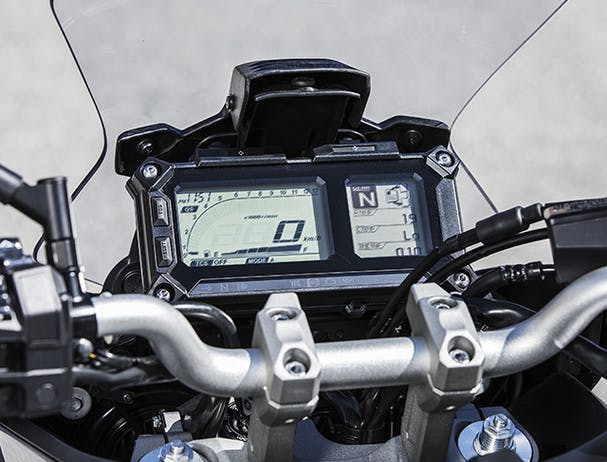 Advanced Electronic Controls
For effective operation in different conditions, you can select any one of the three D-MODE running modes. The 3-mode Traction Control System (TCS) gives added confidence on slippery surfaces, while the ABS prevents accidental wheel lock up when braking. And with the wiring already in place, it's easy to fit an optional Quick Shifter System.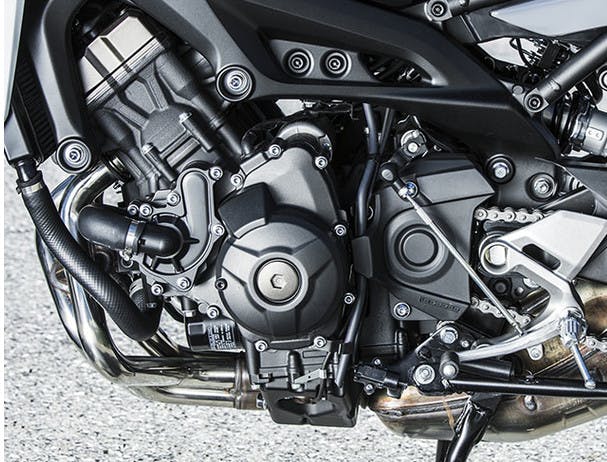 Assist and Slipper Clutch
For smoother downshifting when entering a bend, the latest model features an Assist and Slipper (A&S) clutch. By helping to eliminate any sudden shocks to the transmission caused by the downshifting process, the A&S clutch helps to maintain chassis stability and poise to give a higher level of controllability.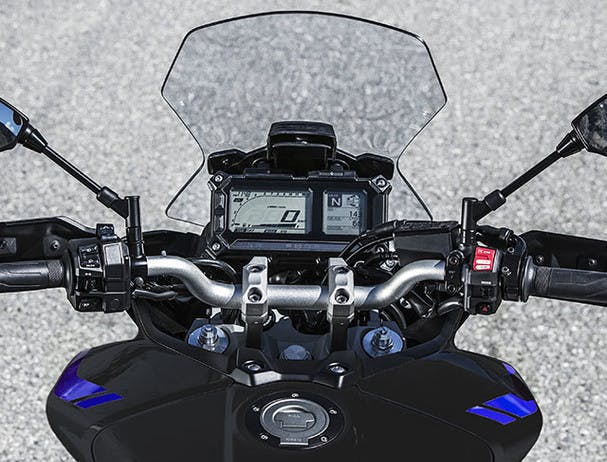 Enhanced Ergonomics
This leading Sport Tourer gets a range of upgrades that are designed to ensure greater levels of long distance comfort. Narrower handlebars and a larger screen give improved wind and weather protection, while the new rider and passenger seats, improved passenger footrests and grab bar design make long journeys even more enjoyable.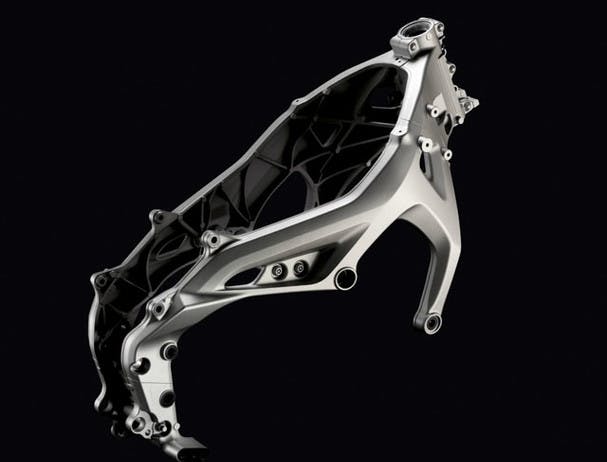 Lightweight Chassis
In order to enable the rider to optimise the performance characteristics of the high-torque 3-cylinder engine, the MT-09 Tracer runs with a compact and lightweight aluminium chassis.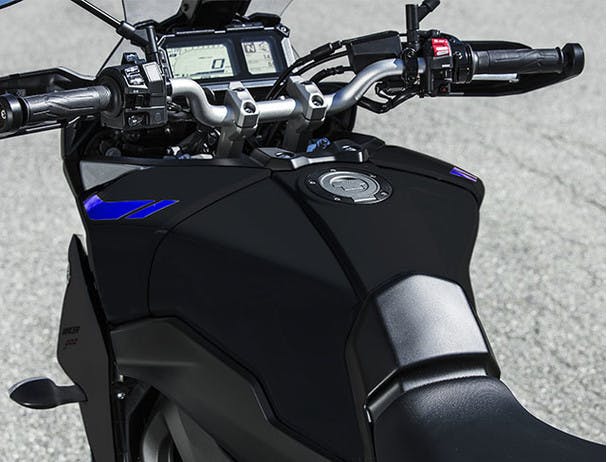 Long Range Tank
The fuel tank has a generous 18 litres capacity, the modern engine has a low fuel consumption good for 300kms between refills. Featuring a narrow centre section and knee indents for added riding comfort, the tank's sculpted design accentuates the modern and edgy image of this stylish and versatile Sport Tourer.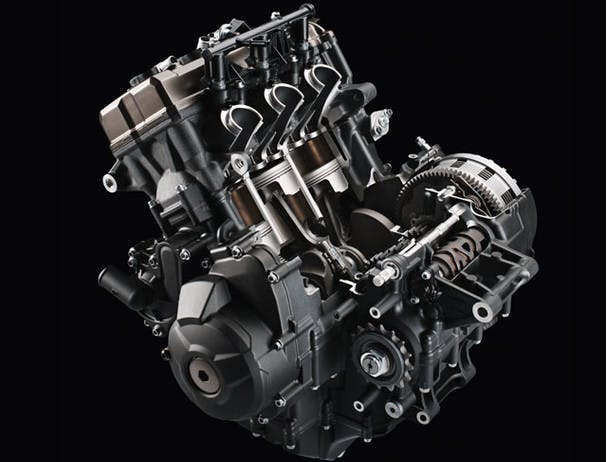 Triple Cylinder
The eager 3-cylinder engine character combines low-rpm torque with high-revving horsepower. It is smoother than a twin, while the engine is narrow for a comfortable knee grip.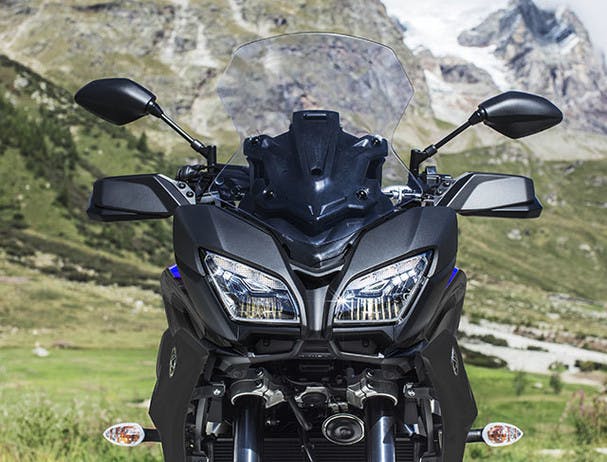 Refined Body Design
The Tracer 900's bodywork has been completely redesigned, giving this hugely successful Sport Tourer a more prestigious appearance. The latest model features a more refined, high quality body panel design with a new air intake area on the front cowl that enhances the overall looks and feel.