YAMAHA TENERE 700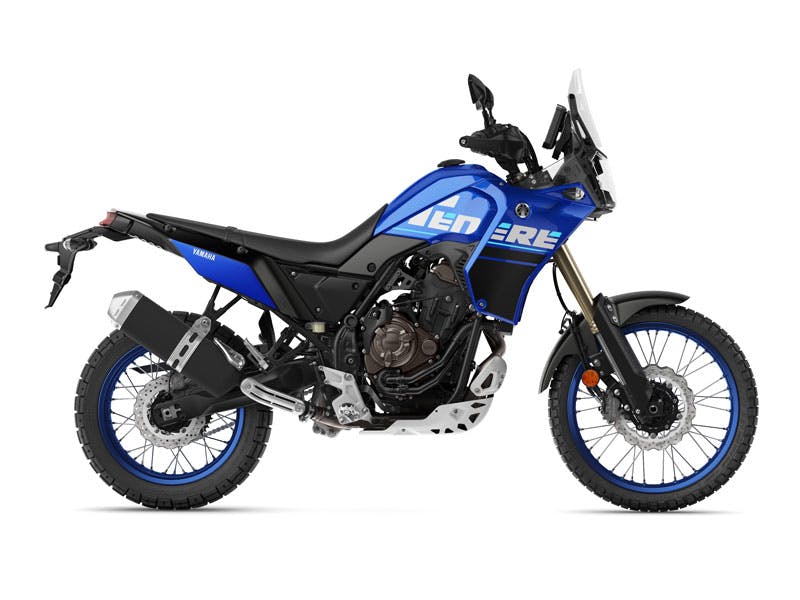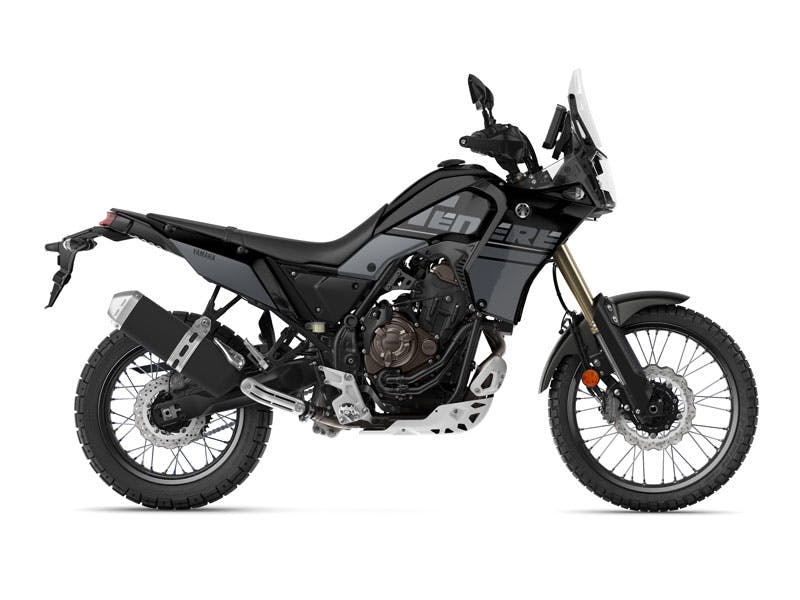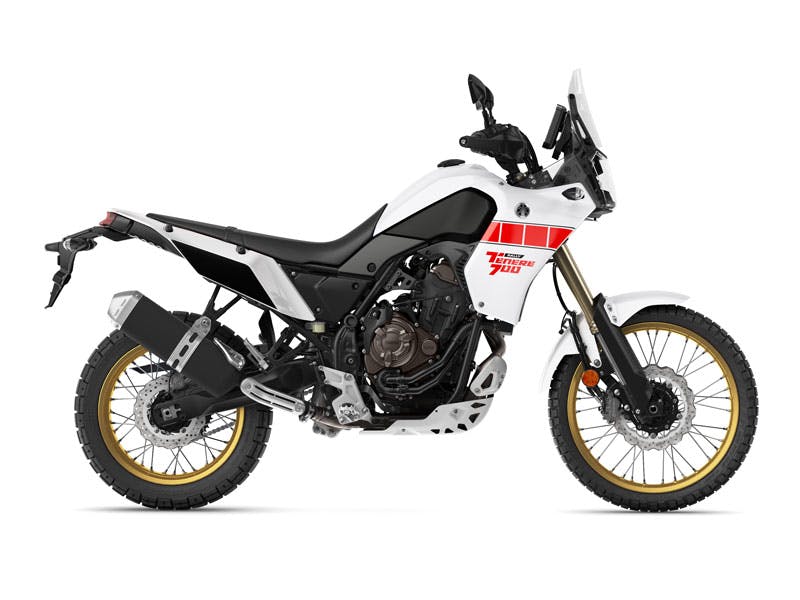 TÉNÉRÉ 700 REVEALED
Covers come off much anticipated adventure model at EICMA. Yamaha's in-depth off road expertise is beyond doubt. Now the time has come to re-establish Yamaha as a leading force in the adventure segment with the introduction of the all-new Ténéré 700. Equipped with the successful CP2 689cc parallel-twin engine and a completely new chassis, the lightweight no compromise adventure bike Ténéré 700 is designed to deliver class-leading handling and agility in the dirt - combined with high speed long distance performance on the road - making it extremely capable in Australian conditions.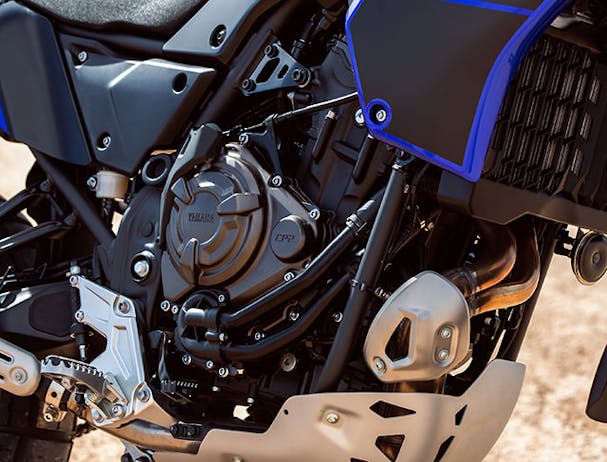 689CC 4-STROKE CP2 ENGINE
Yamaha has revolutionized the motorcycle world with the development of the cross-plane philosophy engines that power a range of the company's best-selling models, and the new Ténéré 700 is equipped with the highly respected 689cc parallel-twin engine.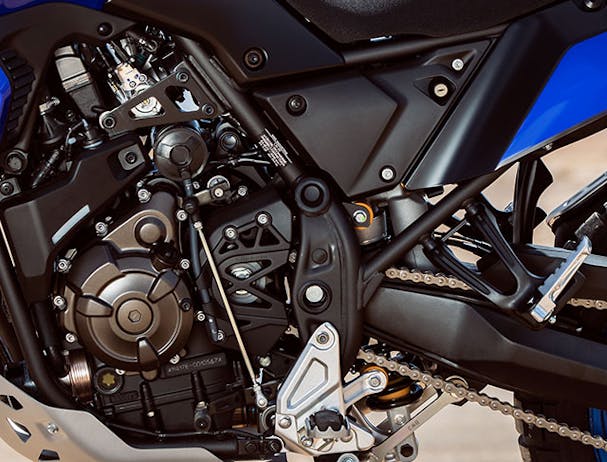 LIGHTWEIGHT DOUBLE CRADLE FRAME
Yamaha's designers have developed an all-new lightweight double cradle tubular steel frame that combines a low weight with immense strength, making it ideally suited a variety of riding conditions.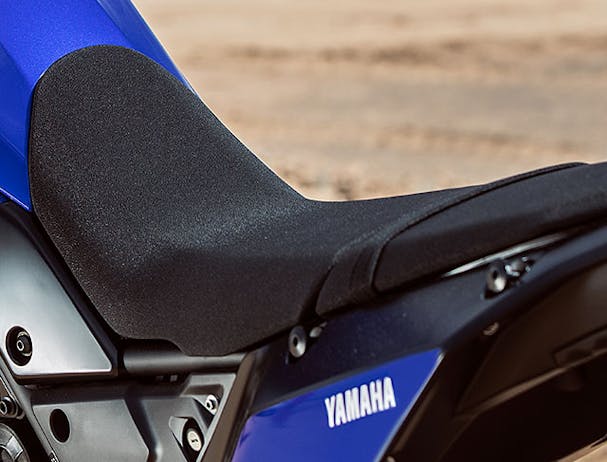 SLIM COMPACT BODY
The Ténéré 700 is equipped with a flat 880mm high seat and slim body that allows maximum rider agility. The compact bodywork and narrow fuel tank also enable you to grip the tank with your knees whether sitting or standing, giving added confidence and control in every situation.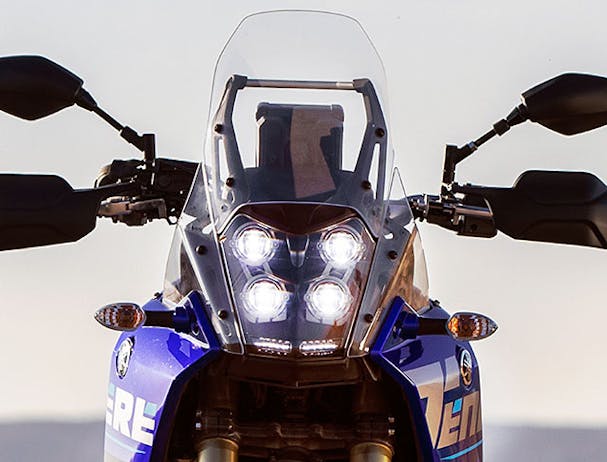 RALLY-BRED FACE
The Ténéré 700 is equipped with a distinctive looking headlight assembly that is a direct spin-off from Yamaha's latest factory rally bikes and the T7 concept machine. Stacked in a 2 + 2 layout and protected by a clear nacelle - and with two LED position lights at the base.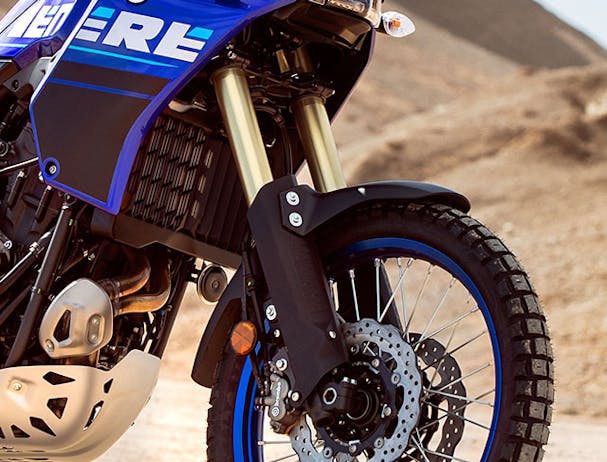 ADJUSTABLE USD FORKS
When you're riding in the dirt you need the best possible suspension systems, and the Ténéré 700's long travel forks are undeniable evidence that this is a serious adventure bike with class-leading off road capabilities.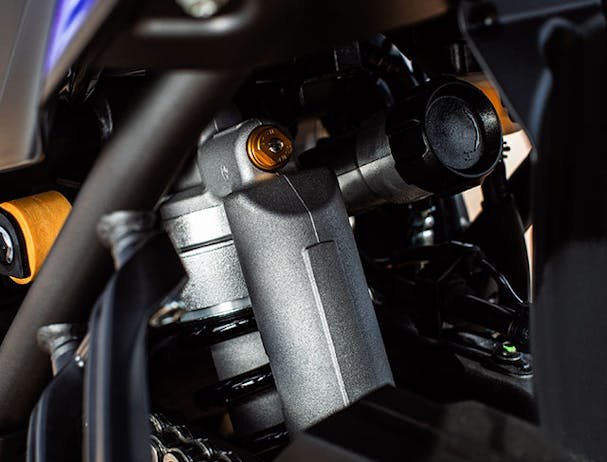 REMOTELY ADJUSTABLE REAR SHOCK
The Ténéré 700 is equipped with a rally-bred link-type rear suspension system that gives smooth and progressive action for maximum riding comfort and enhanced levels of control. Featuring a lightweight aluminium swing arm for low unsprung weight, this high specification rear end offers 200mm of travel.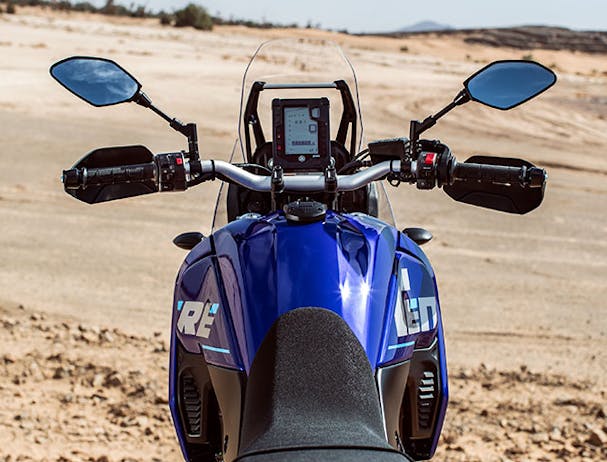 RALLY STYLE COCKPIT
Sitting on the new Ténéré 700 with the rally-bred cockpit in front of you, you'll absorb the pure Dakar character of this new generation adventure bike and be inspired to get out there and explore.
FRONT AND REAR SPOKED WHEELS
Just like the high specification front and rear suspension, the spoked wheels clearly demonstrate that this bike is built for serious off-road riding. These lightweight wheels work with the long travel suspension to give you optimum handling performance and control.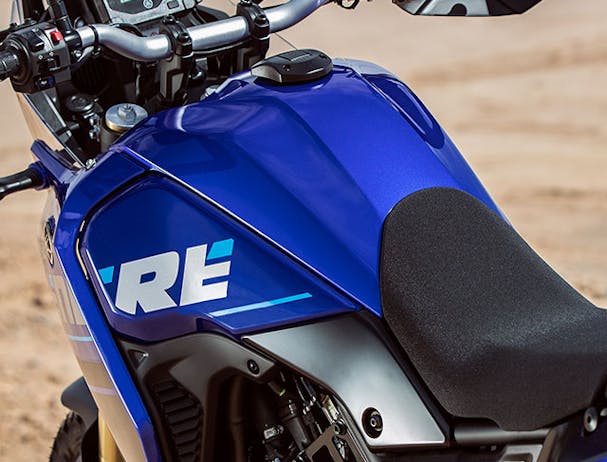 SLIM LONG-RANGE FUEL TANK
Throughout the development of this new generation adventure bike, Yamaha's key goal was to deliver class leading off road performance together with outstanding road abilities and offer a genuine long-range potential.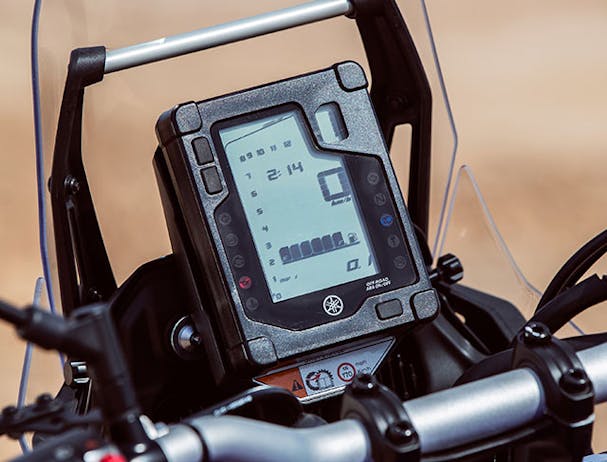 COMPACT RALLY STYLE MULTI-FUNCTION INSTRUMENTS
Located centrally behind the screen for great visibility, this lightweight instrument panel displays a wide range of information that can be absorbed without having to take your eyes off the road or track.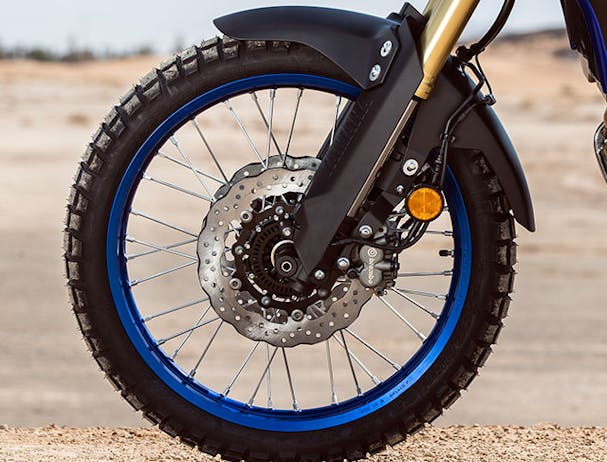 SWITCHABLE ABS FOR EASY ADJUSTMENT
The braking system consists of dual 282mm wave front discs and a 245mm wave rear disc that gives high levels of stopping power with plenty of feel at all speeds on the highway or in the dirt.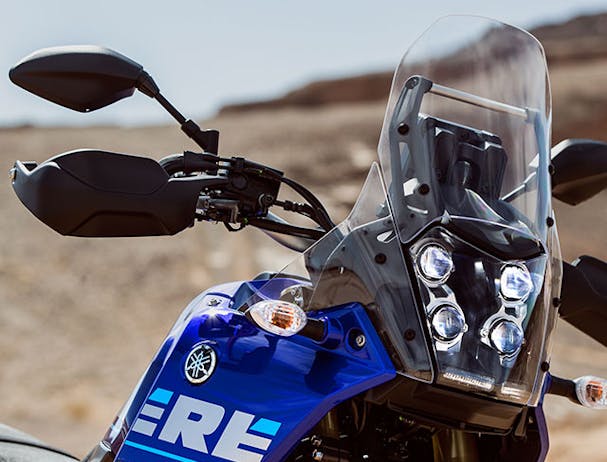 GOOD RIDE PROTECTION
On long journeys the screen and front cowl give good protection from the wind and weather, and because of the bike's slim and compact body you are able to tuck in tightly to the chassis and keep out of the main airflow.