YAMAHA MT-10 (SP)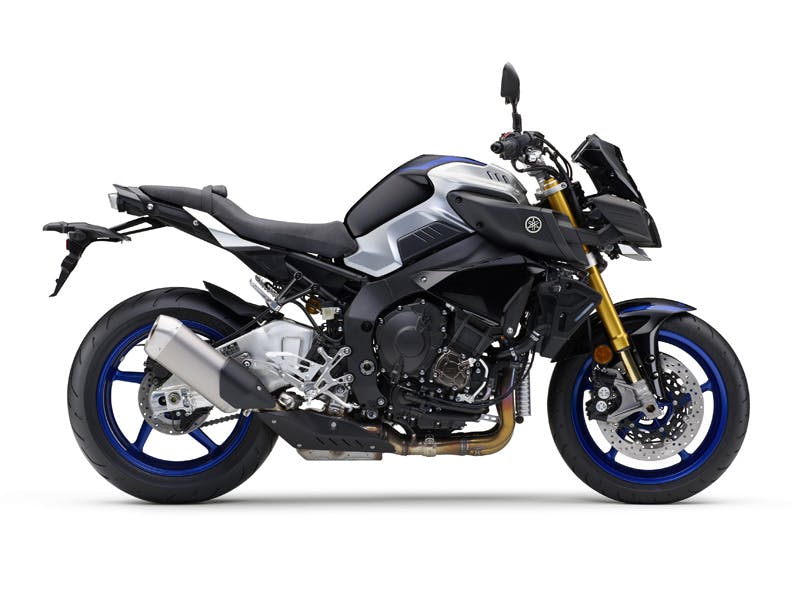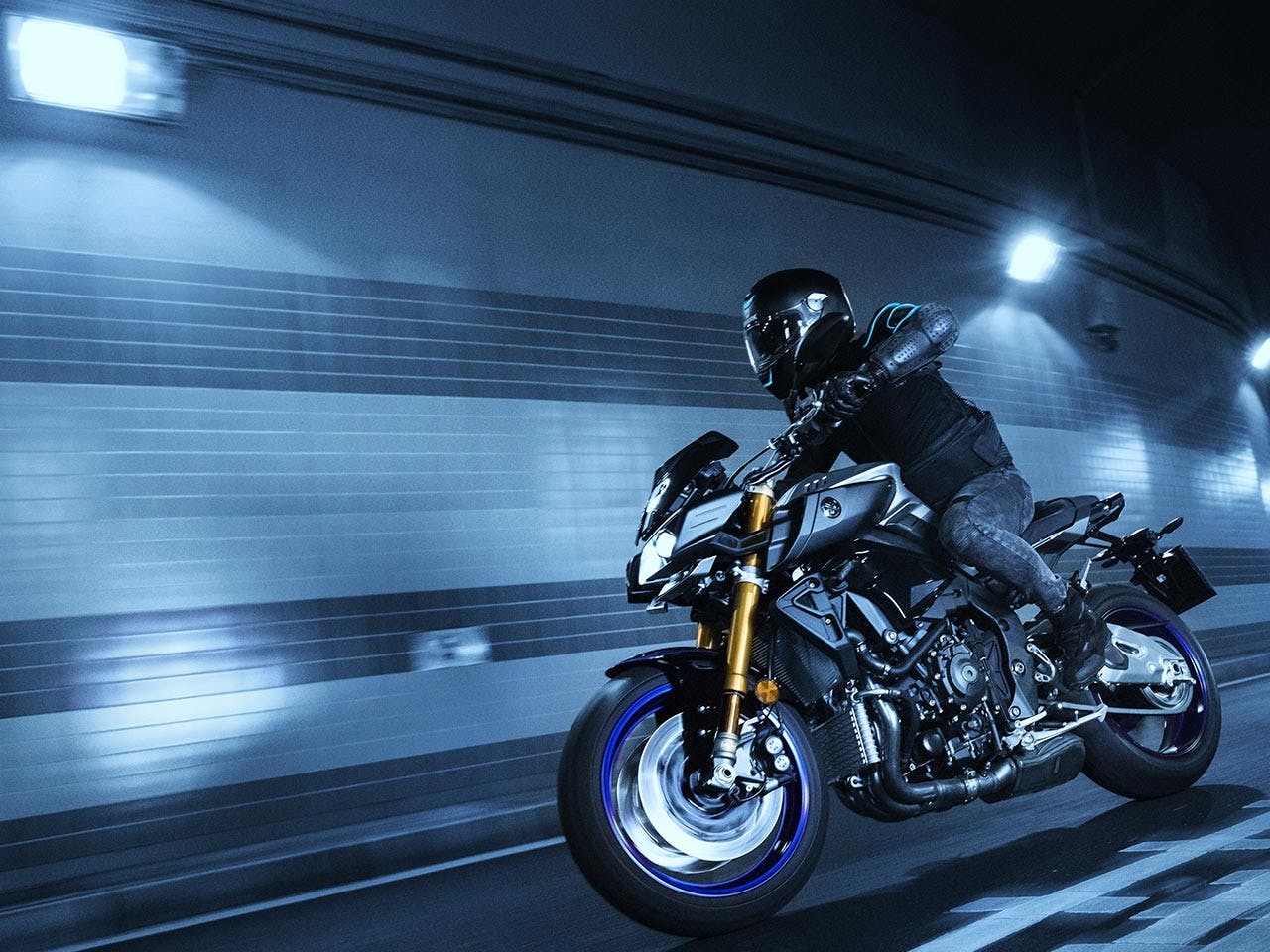 Reigns At The Top Of The MT Family
The new MT-10SP reigns at the top of the MT family tree like an apex predator. It adds a lot of what makes the YZF-R1M so awesome to offer a supreme street riding experience. This special version of the MT-10 is equipped with Öhlins Electronic Racing Suspension for the highest degree of control - as well as an exclusive full colour TFT meter panel and special racing colours based on the YZF-R1M. A three stage Traction Control System, Assist & Slipper clutch and standard Quick Shifter System give you the technology to harness the 998cc engine's brutal power - while the hefty linear torque combined with outstanding chassis agility give this bike definitive street credentials.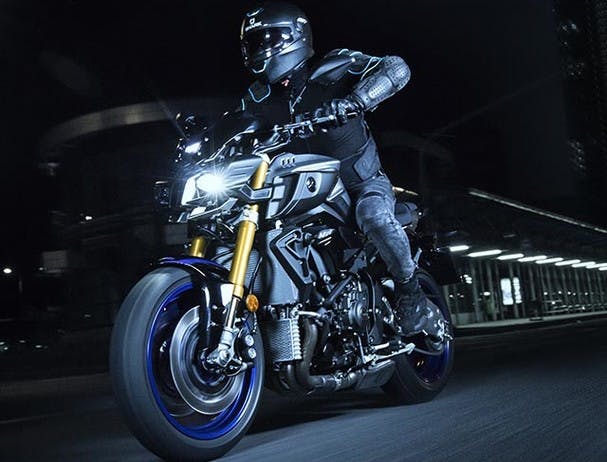 CP4 Engine Tuned For Ultimate Torque Enjoyment
The MT-10SP engine has been developed directly from the latest YZF-R1's 998cc in line 4-cylinder crossplane engine that is widely regarded as one of most advanced and exciting designs in its class.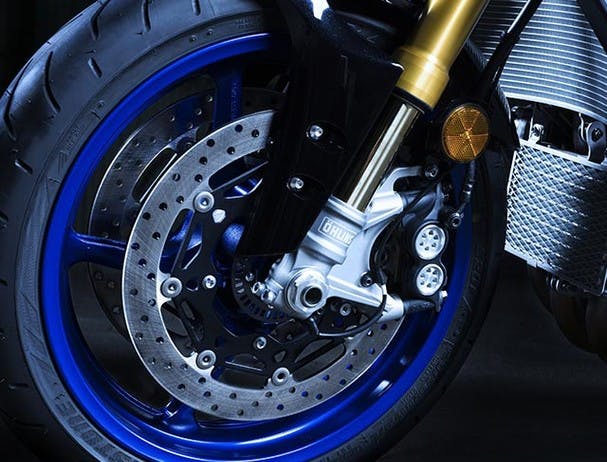 320mm Dual Front Discs With ABS
The MT-10SP is fitted with dual 320mm diameter floating front discs that feature radial-mount 4-pot opposed piston callipers with sintered pads.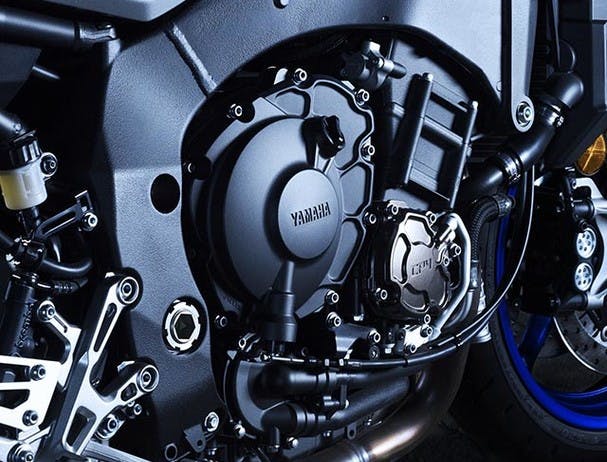 Assist & Slipper Clutch
The MT-10SP's advanced A and S clutch is similar to that used on the new generation YZF-R1, and its compact and sophisticated design offers a number of advantages to the rider when accelerating and decelerating.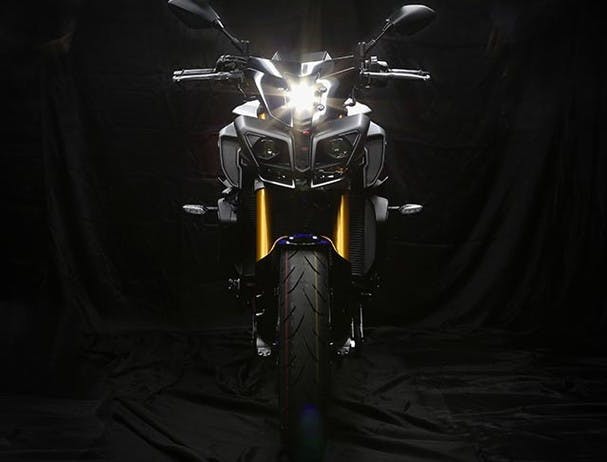 Aggressive Mass-Forward Styling
The design of the wide shouldered fuel tank cover with strong angular edges and duct shaped covers, together with the use of compact side cowls and the dual headlight front mask - accentuate the MT-10SP's aggressive mass forward silhouette.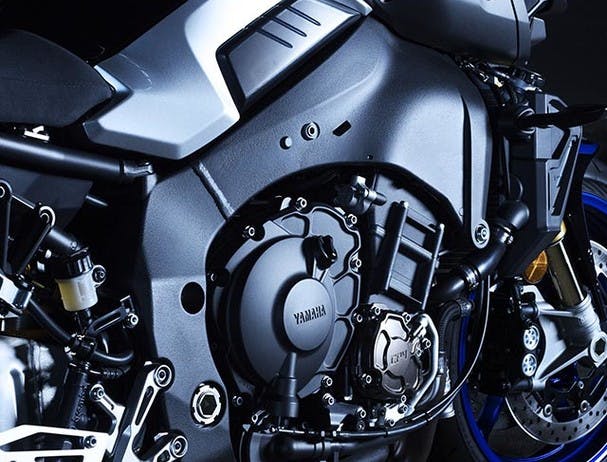 Lightweight Aluminium Deltabox Frame
The MT-10SP's chassis has been developed from the new generation YZF-R1. To enhance the new MT's all round comfort in typical day-to-day usage, the Deltabox frame has a revised strength/rigidity balance that delivers outstanding handling agility.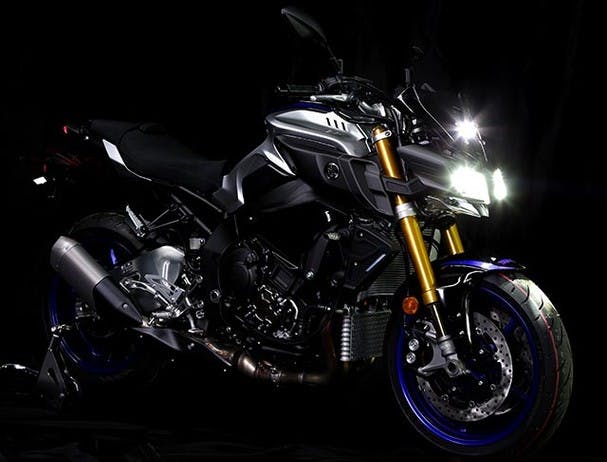 Aggressive Front Mask With Dual LED Headlights
With its angular components and array of small air gaps, the MT-10SP's strong and angular face perfectly captures its character: light, high-tech, aggressive, powerful, and more! The menacing dual LED headlights sit beneath a compact mask and flyscreen.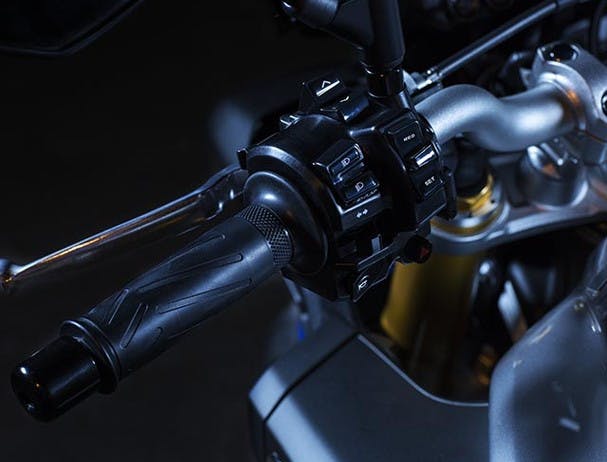 Cruise Control
For more relaxed and enjoyable riding the new MT-10SP comes equipped with a cruise control system that can be activated in 4th, 5th and 6th gears above 50km/h. A switch on the left handlebar turns the cruise control on or off.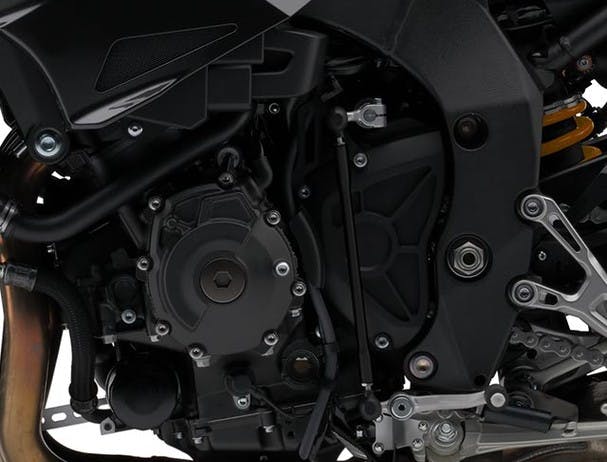 Quick Shift System
For faster clutchless upshifting when accelerating hard, the MT-10SP is equipped with a new Quick Shift System (QSS).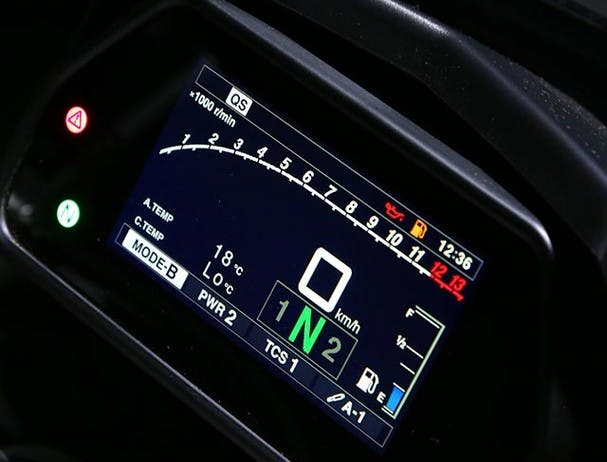 Traction Control System
To enable the rider to enjoy the power and performance of the MT-10SP in different conditions, it comes equipped with a 3-mode Traction Control System (TCS) that can be deactivated if required.