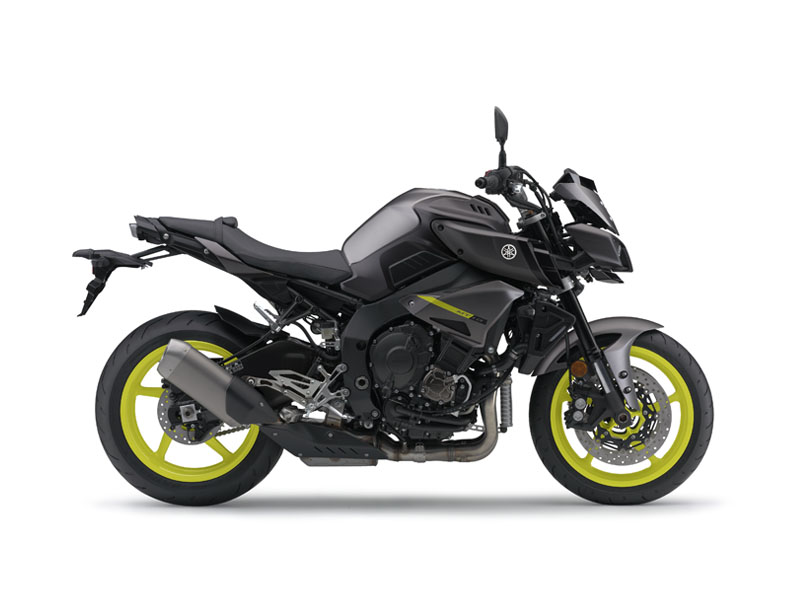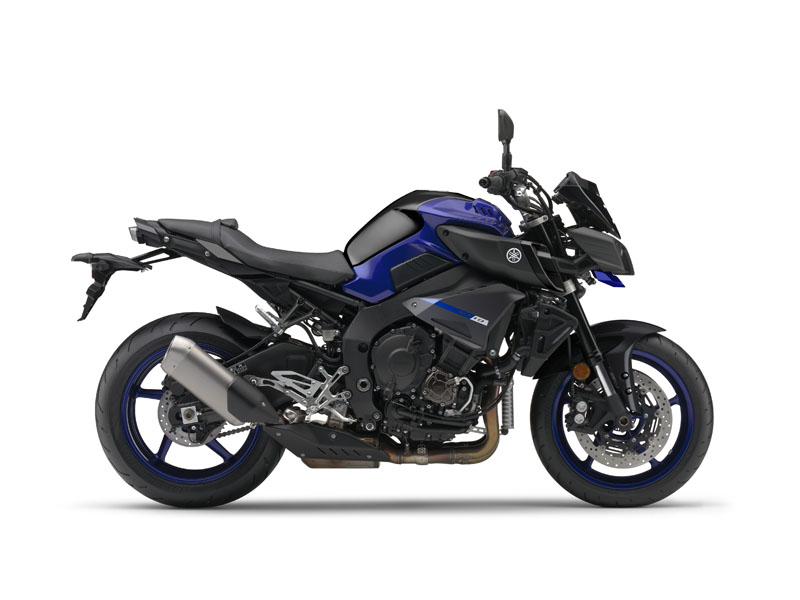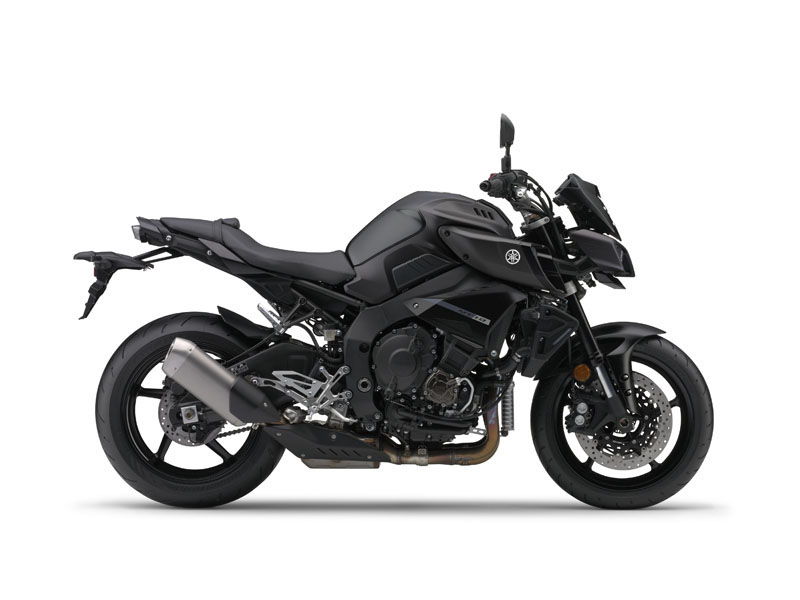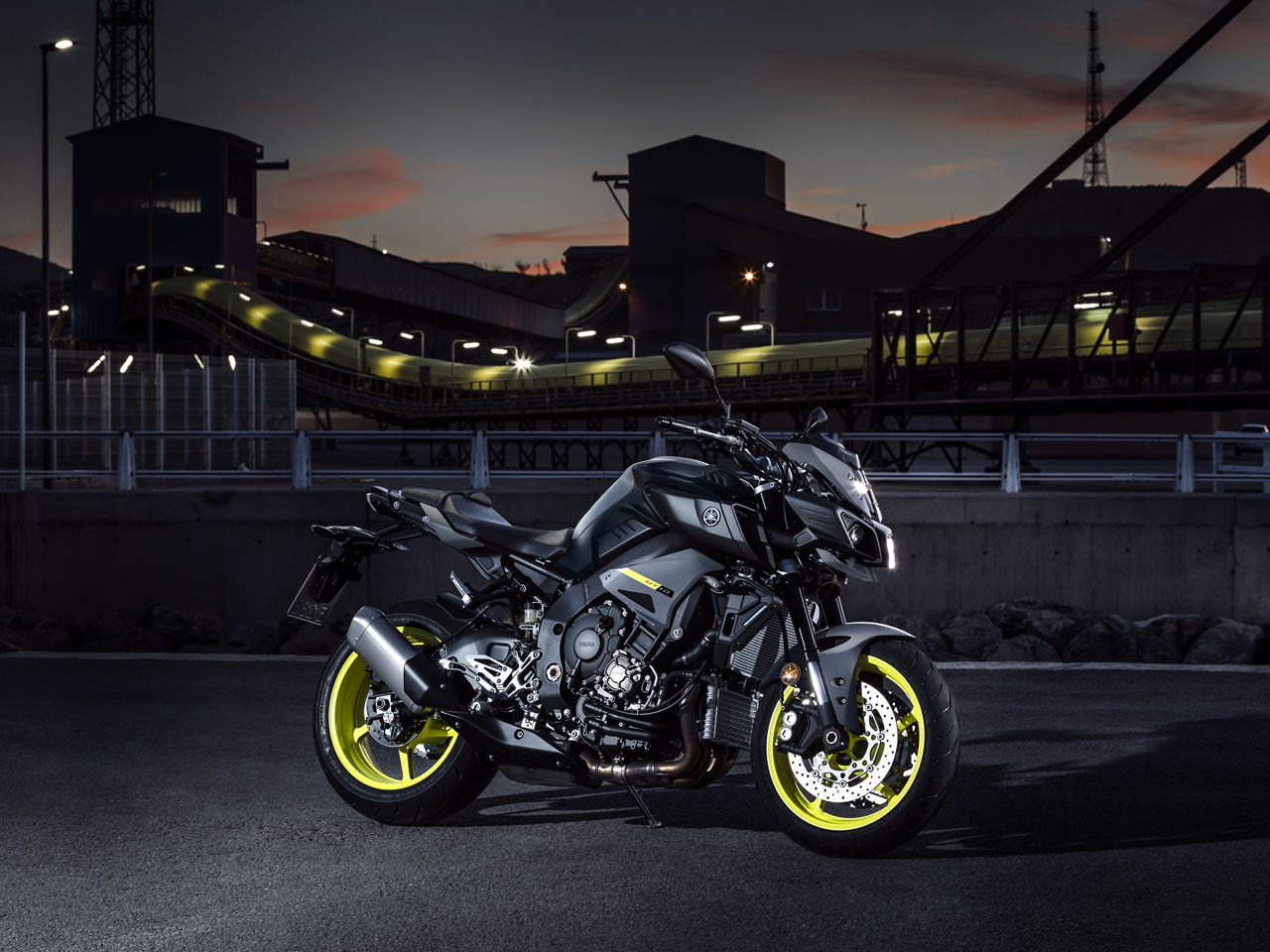 Power. Torque. Agility
The MT-10 is the experience you've been waiting for. Based on the latest YZF-R1, this new naked is the highest performing MT yet by some margin. You've done a lot of riding, so you know exactly what you want. Serious power with corner-carving precision. And natural ergonomics that mean you can ride anywhere at any time. Because a bike this good should not live in the garage. Driven by a 998cc crossplane engine tuned for extra low to mid range torque - and rolling on a lightweight ultra-short wheelbase aluminium Deltabox chassis with a natural riding position - the MT-10 gives you ultimate power with class leading agility and total control. MT-10. Ride it, don't hide it.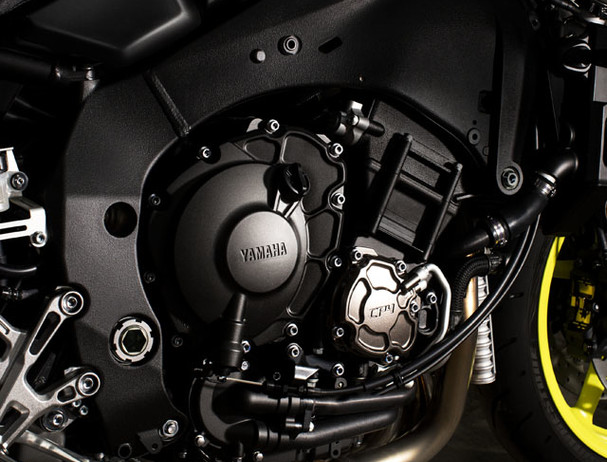 CP4 Engine Tuned for Ultimate Torque Enjoyment
The MT-10 engine has been developed directly from the latest YZF-R1's 998cc in line 4-cylinder crossplane engine that is widely regarded as one of most advanced and exciting designs in its class.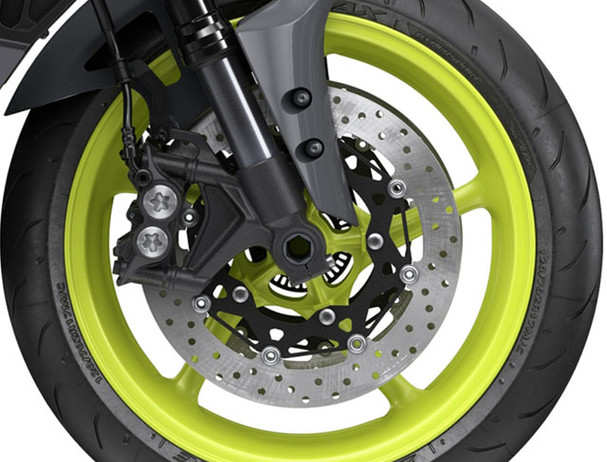 320mm Dual Front Discs with ABS
The MT-10 is fitted with dual 320mm diameter floating front discs that feature radial-mount 4-pot opposed piston callipers with sintered pads.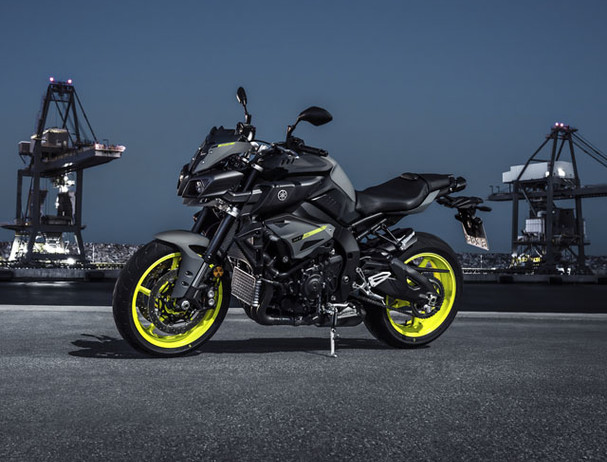 Assist & Slipper Clutch
The key feature on Yamaha's A and S clutch is its specially designed slanting cam that is located between the clutch boss and the pressure plate.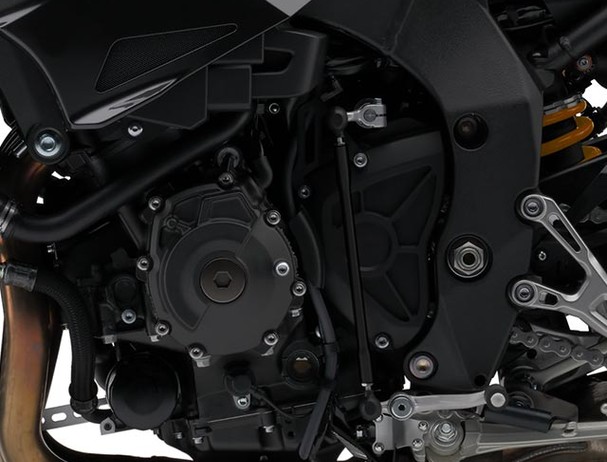 Quick Shift System
For faster clutchless upshifting when accelerating hard, the MT-10 is equipped with a new Quick Shift System (QSS).