YAMAHA MT-10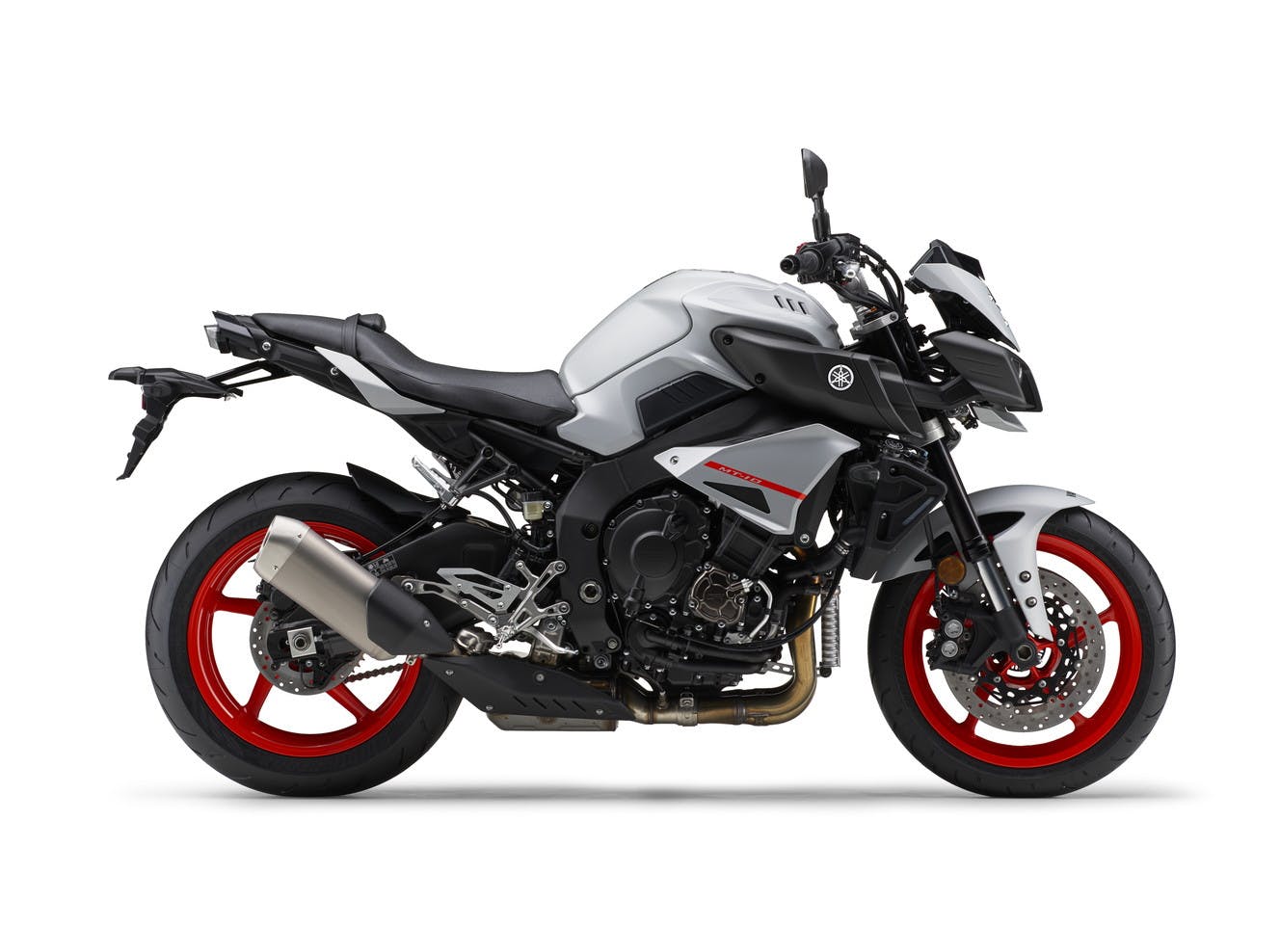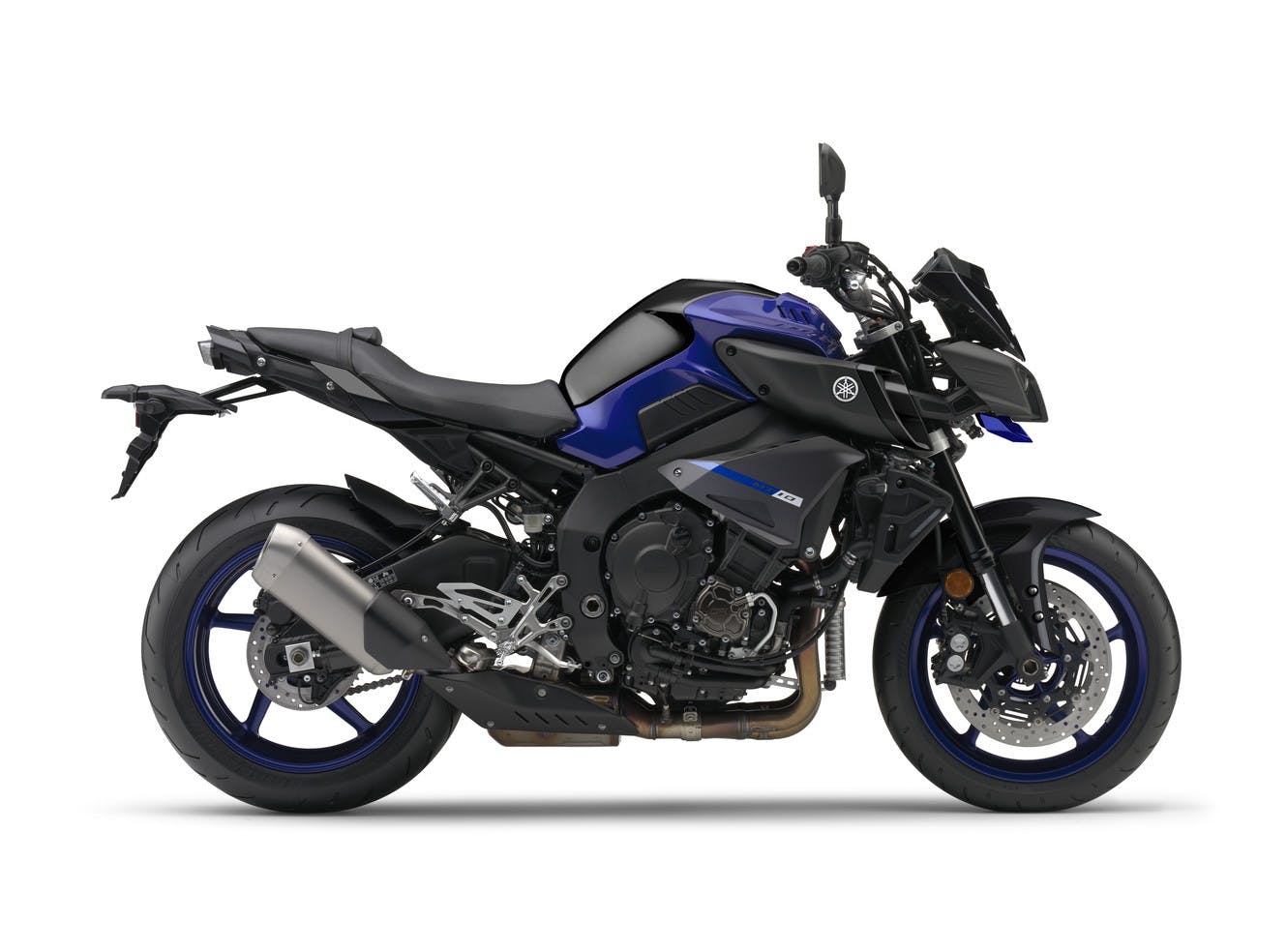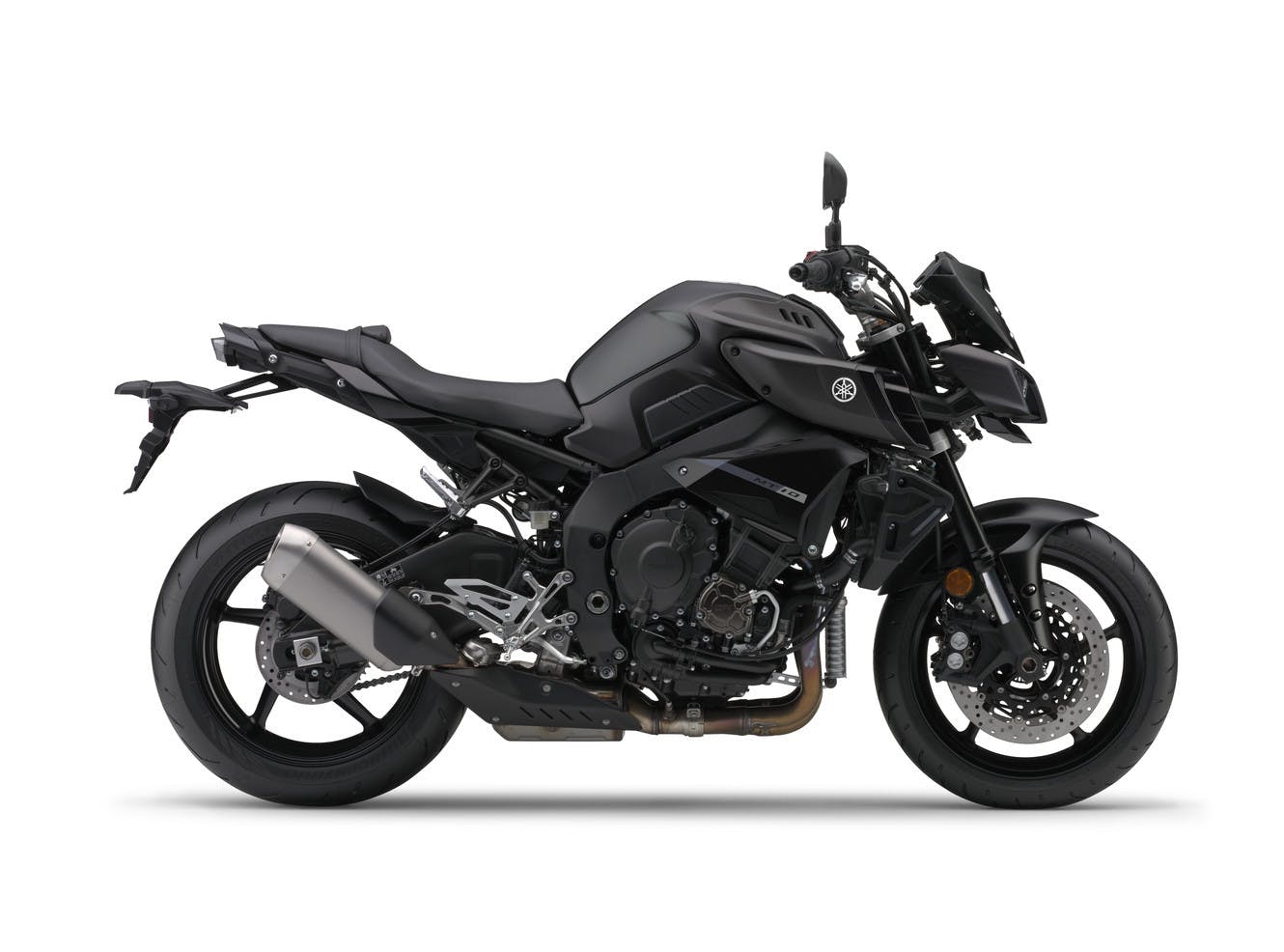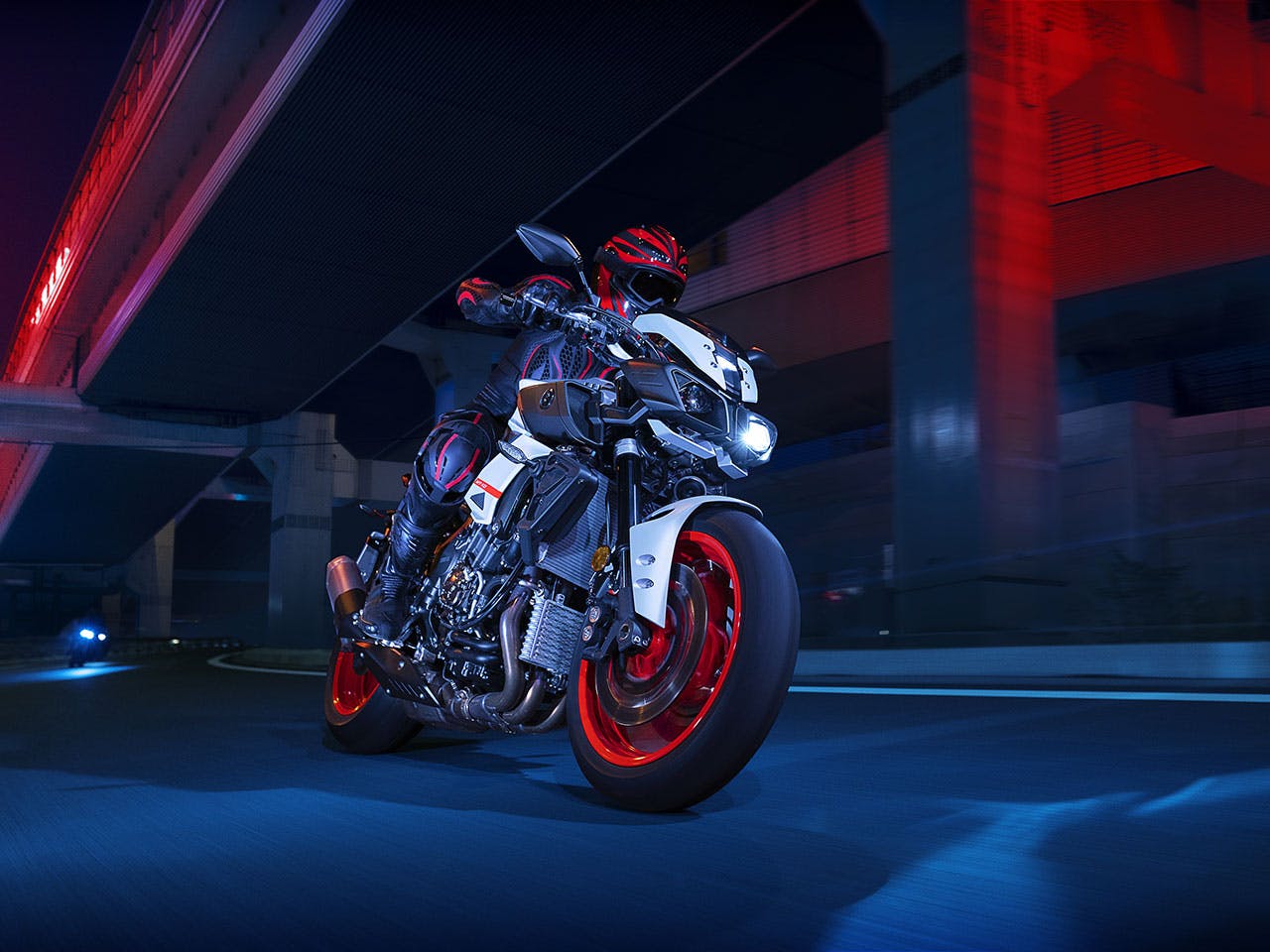 Power. Torque. Agility
The MT-10 is the experience you've been waiting for. Based on the latest YZF-R1, this new naked is the highest performing MT yet by some margin. You've done a lot of riding, so you know exactly what you want. Serious power with corner-carving precision. And natural ergonomics that mean you can ride anywhere at any time. Because a bike this good should not live in the garage. Driven by a 998cc crossplane engine tuned for extra low to mid range torque - and rolling on a lightweight ultra-short wheelbase aluminium Deltabox chassis with a natural riding position - the MT-10 gives you ultimate power with class leading agility and total control. MT-10. Ride it, don't hide it.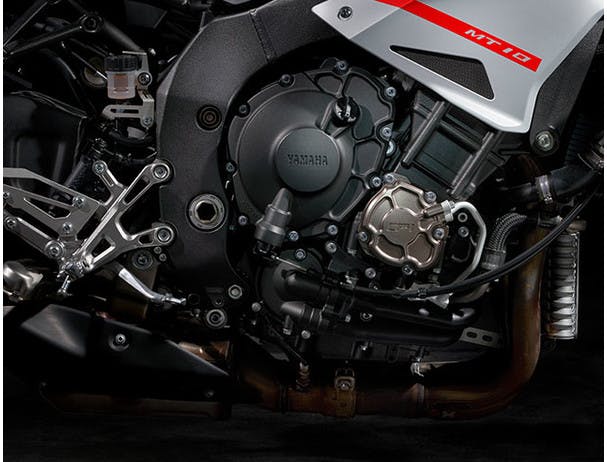 CP4 Engine Tuned for Ultimate Torque Enjoyment
The MT-10 engine has been developed directly from the latest YZF-R1's 998cc in line 4-cylinder crossplane engine that is widely regarded as one of most advanced and exciting designs in its class.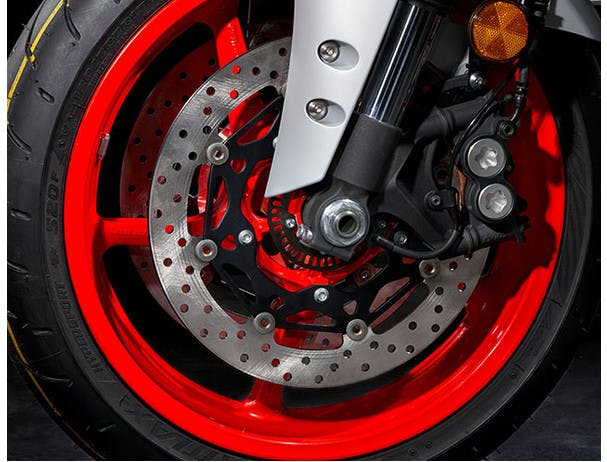 320mm Dual Front Discs with ABS
The MT-10 is fitted with dual 320mm diameter floating front discs that feature radial-mount 4-pot opposed piston callipers with sintered pads.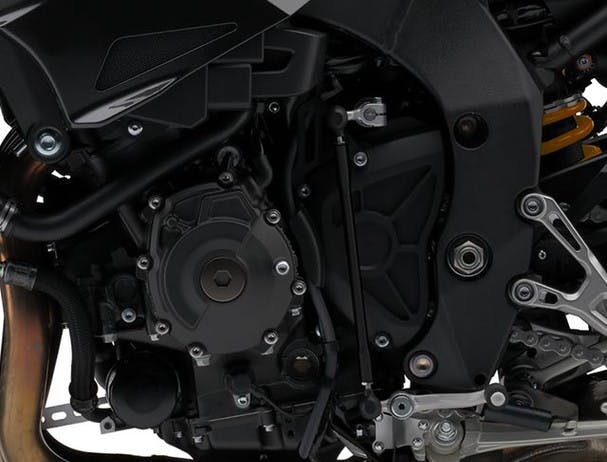 Quick Shift System
For faster clutchless upshifting when accelerating hard, the MT-10 is equipped with a new Quick Shift System (QSS).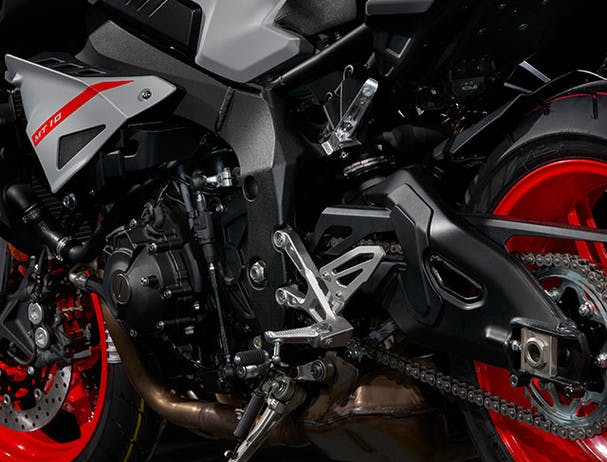 Lightweight Aluminium Deltabox Frame
Taking cues from the YZF-R1's new generation chassis, the MT-10 is aimed at those riders looking for a thrilling and versatile performance bike that can be used in a range of situations. The Deltabox frame has a revised strength/rigidity balance that delivers outstanding handling agility together with class leading controllability and accurate feedback.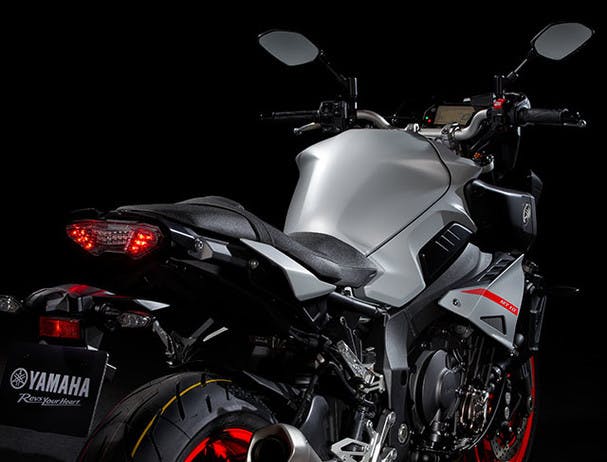 Aggressive Mass-Forward Styling
The design of the wide shouldered fuel tank cover with strong angular edges and duct shaped covers, together with the use of compact side cowls and the dual headlight front mask - accentuate the MT-10's aggressive mass forward silhouette. This characteristic MT family appearance is strengthened by the use of a slim and lightweight tail end and long swingarm that seem to direct attention towards the muscular and athletic front section of the MT-10 and create a sense of dynamism that perfectly complements this new bike's character.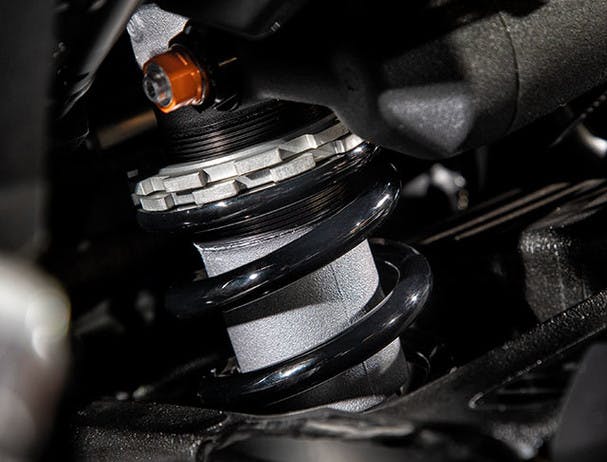 YZF-R1-Derived Suspension with Revised Settings
At the front end the KYB upside down cartridge forks feature 43mm tubes and offer 120mm of travel. The newly developed model-specific settings used on the MT-10 give a smooth and compliant feeling during the initial stroke in low load situations, while at higher loads the front forks give accurate feedback and feel from the front wheel for a high degree of controllability. At the rear end the MT-10 is equipped with the YZF-R1-type upward truss type swingarm that pivots close to the machine's centre to give outstanding straight-line stability.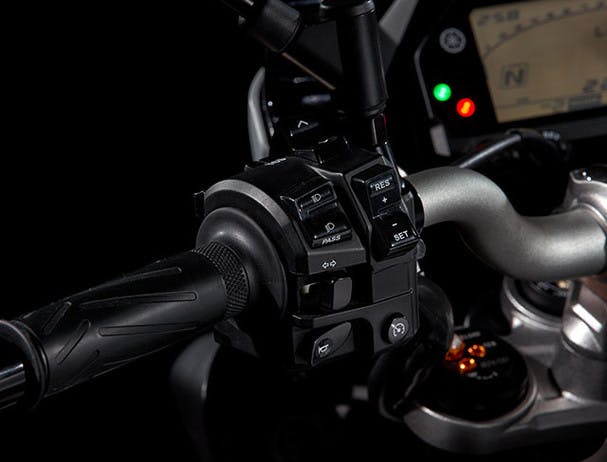 Cruise Control
For more relaxed and enjoyable riding the new MT-10 comes equipped with a cruise control system that can be activated in 4th, 5th and 6th gears above 50km/h. A switch on the left handlebar turns the cruise control on or off, and once it is activated, the Yamaha Chip Controlled throttle (YCC-T) maintains the selected speed of the bike whether riding uphill, downhill or on a level road.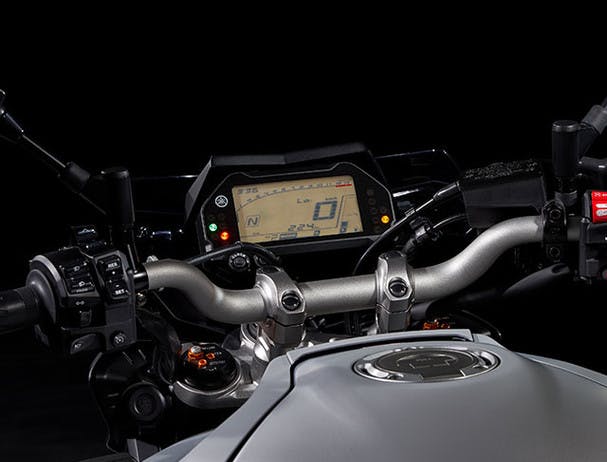 LCD Multi-Function Instrument Panel
To complement the MT-10's advanced specification, this high performance one-litre naked bike is equipped with a new LCD multi-function instrument panel. The clear and easy to read design includes a digital speedometer, bar display tachometer, fuel gauge, odometer, gear position indicator and more. A shift timing indicator light can be adjusted to suit the rider's individual preference, and there is a range of pictogram lamps that clearly display cautions, warnings and functions that are in use.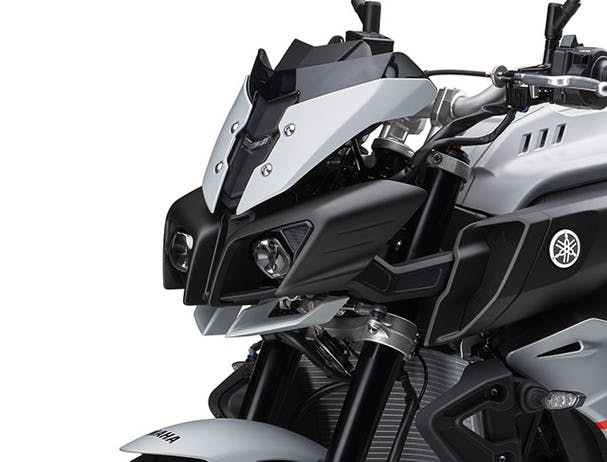 Aggressive Front Mask with Dual LED Headlights
With its angular components and array of small air gaps, the MT-10's strong and angular face perfectly captures its character: light, high-tech, aggressive, powerful, and more! The menacing dual LED headlights sit beneath a compact mask and flyscreen, and the whole front assembly is mounted directly to the frame to accentuate the feelings of agility and lightness.