TRIUMPH TRIDENT 660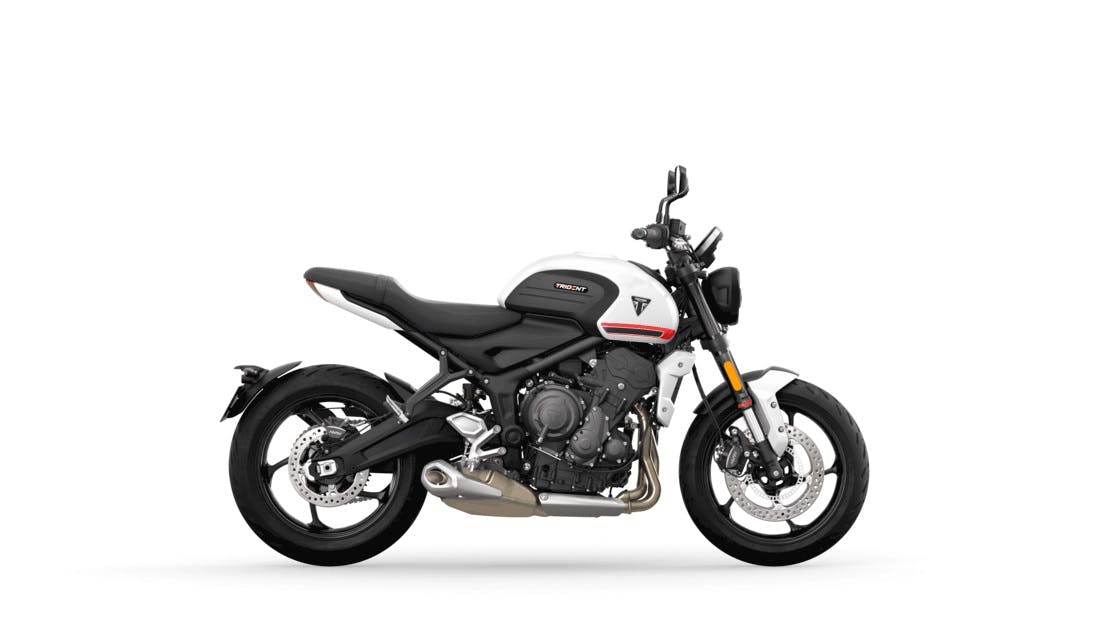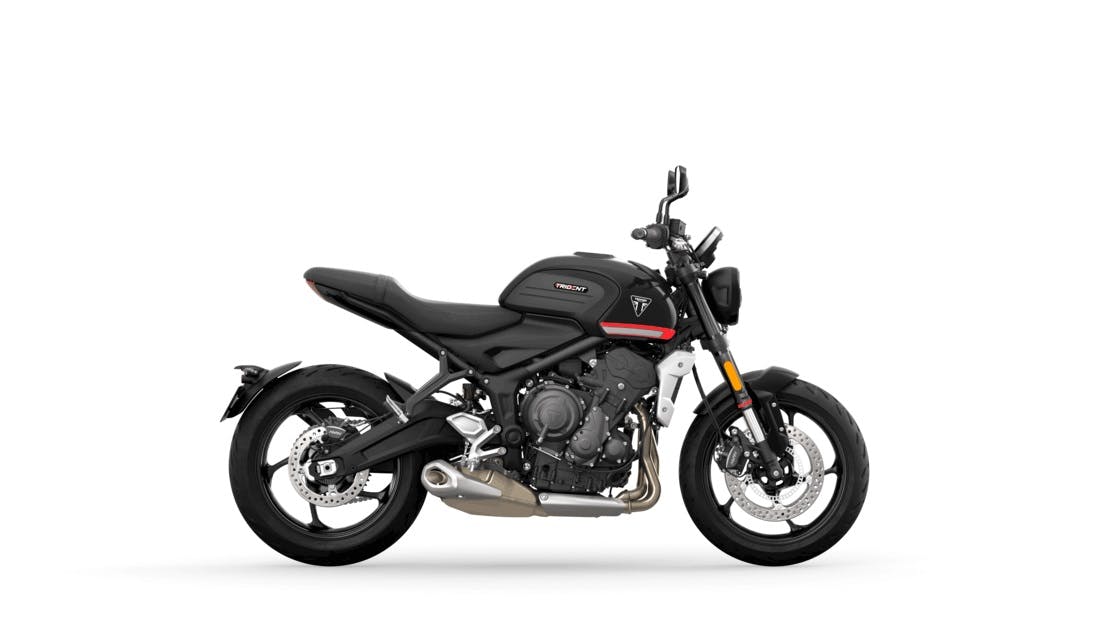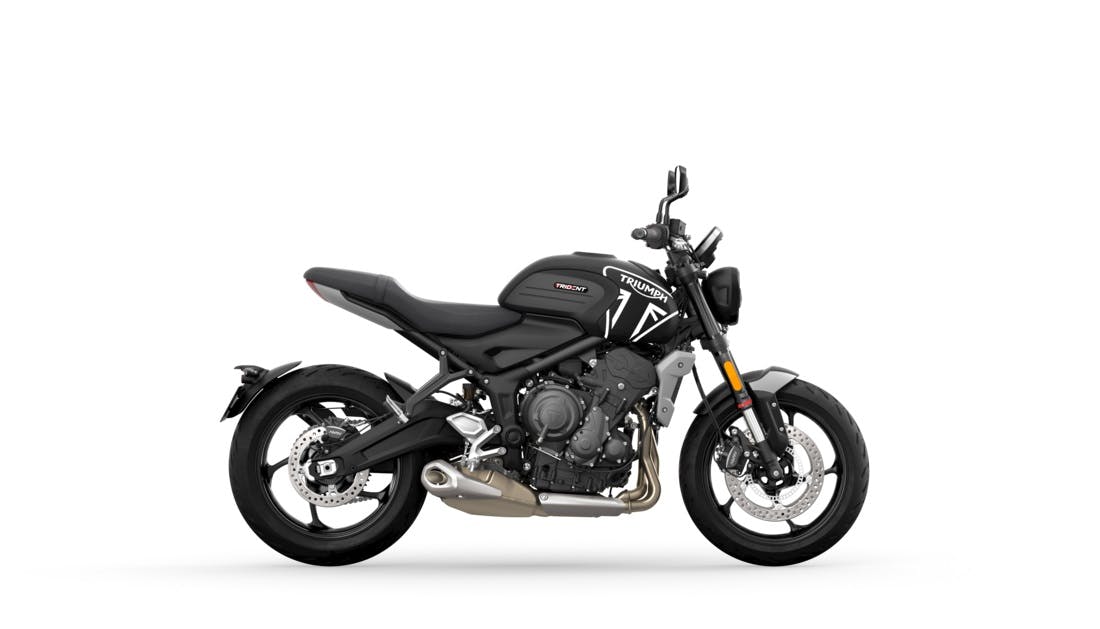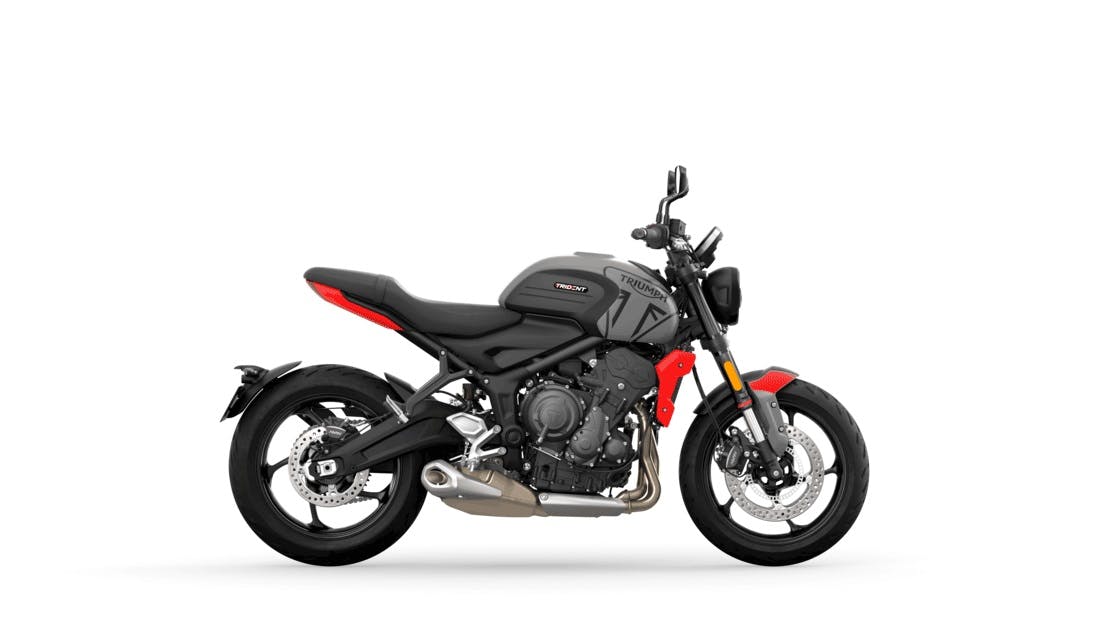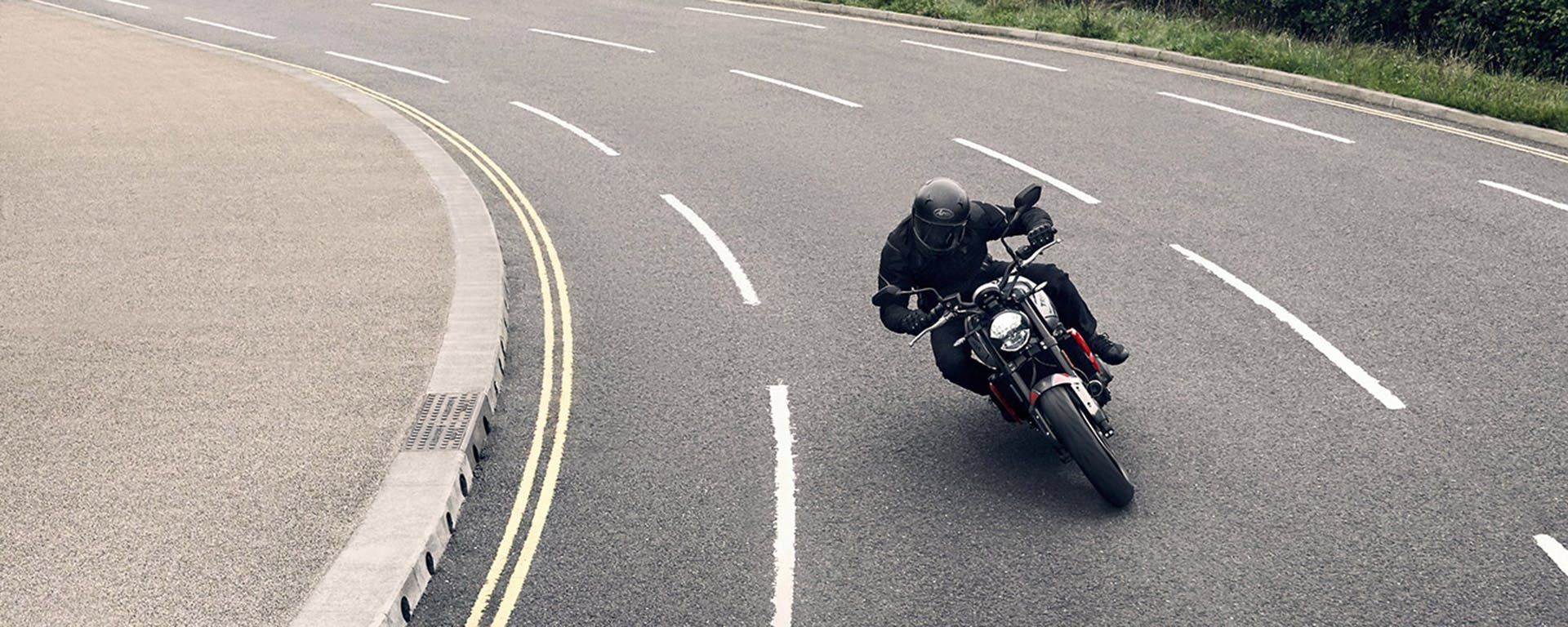 PURE TRIPLE ADVANTAGE
With its striking good looks, confidence-inspiring handling, superior technology, and thrilling triple performance, the Trident 660 is your new passport to fun.
Powering Triumph into a class-leading position, with the only triple engine in the category, giving thrilling torque delivery, a hair-raising triple soundtrack, and class-leading handling, the Trident 660 is the perfect entry point into the Triumph motorcycle range, offering a high specification ride at an incredible value.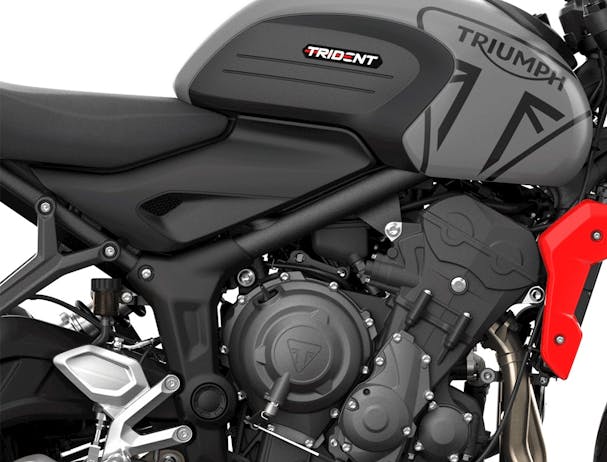 660 TRIPLE ENGINE
Delivering all the character and performance advantages of a triple, from its perfect balance of low down torque and exhilarating top-end power to its hair raising soundtrack.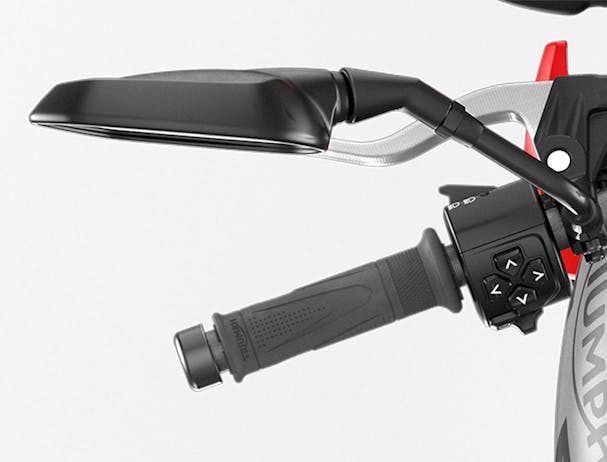 CLASS LEADING HANDLING
Triumph's signature agile and confidence-inspiring ride comes courtesy of an all-new chassis set-up and high specification equipment, including Showa upside-down forks, Showa RSU, and Nissin brakes.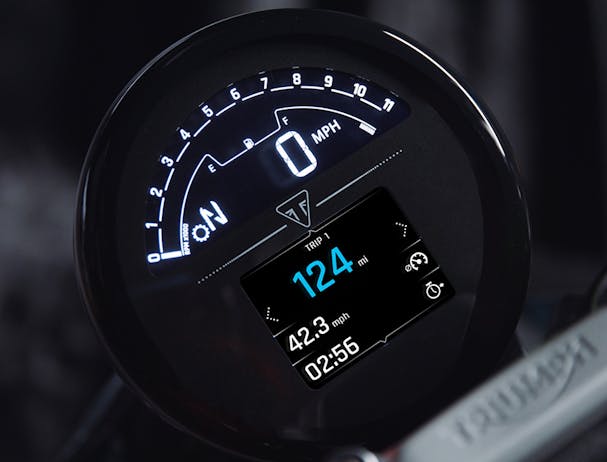 TFT DISPLAY
TFT instrument display clearly presents key information and facilitates easy rider interaction on the move. My Triumph (accessory-fit) connectivity system brings even more capability with turn-by-turn navigation, GoPro control, plus phone and music operation.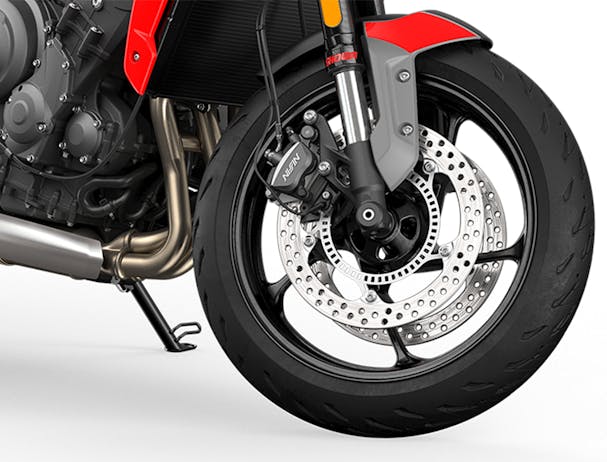 CLASS LEADING TECHNOLOGY
For maximum safety and rider enjoyment, the Trident 660 comes with a host of premium technology features including class-leading road and rain riding modes and switchable traction control.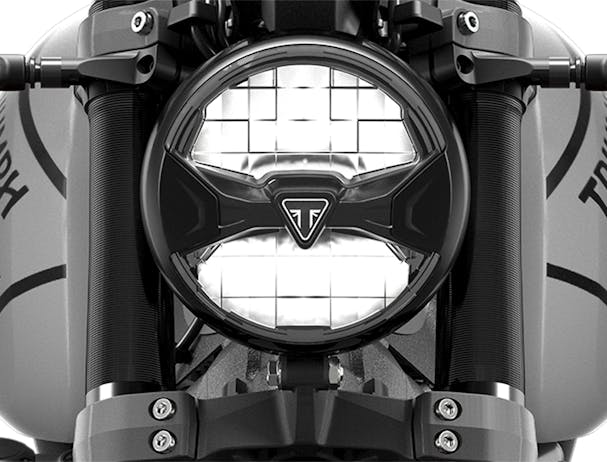 LED LIGHTING
For performance and maximum safety the Trident 660 includes a full LED headlight, integrated rear light and self-canceling LED indicators.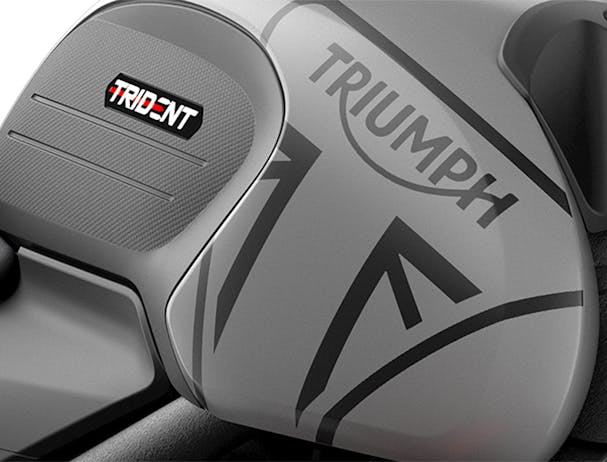 STYLE
The Trident's distinctive style incorporates clean lines, a minimalist rear end and sculpted fuel tank. Add Triumph's reputation for quality and you have the perfect combination of style and substance in one thrilling package.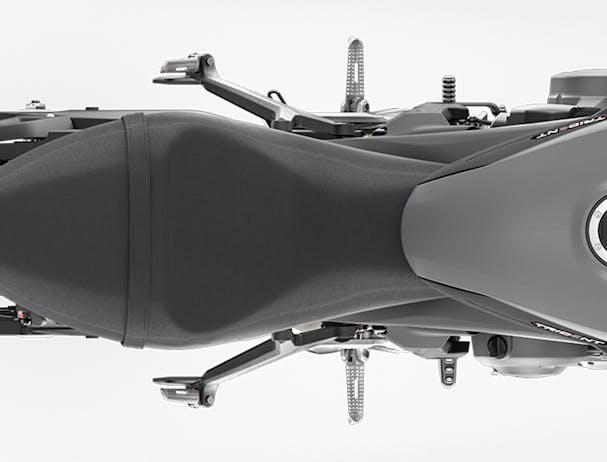 ACCESSIBLE
With a narrow profile, perfectly positioned foot pegs, low 805mm seat height, adjustable brake lever and lightweight slip and assist clutch, the Trident delivers a comfortable and confidence inspiring ride - every day.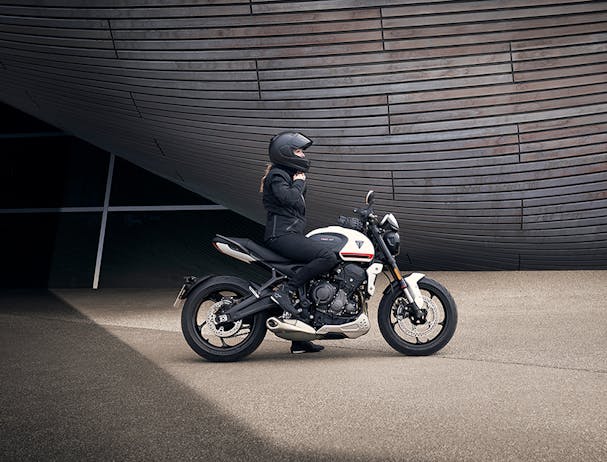 LAMS COMPLIANT
The Trident is fully LAMS compliant making it even more accessible to new riders.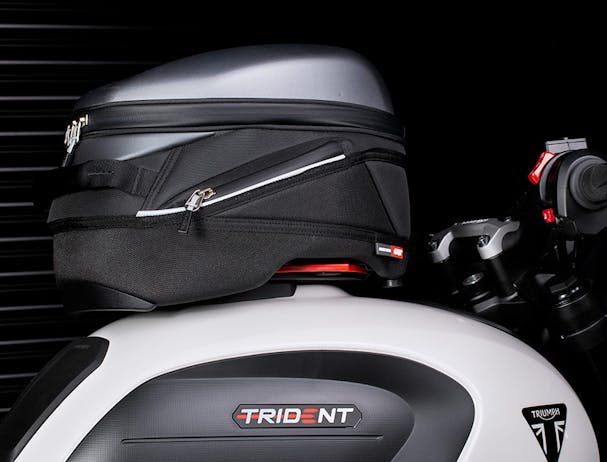 ACCESSORIES
Personalise your Trident with a range of Genuine Triumph Accessories, including dedicated Trident luggage and the MYTriumph connectivity system.