TRIUMPH BONNEVILLE T120 (BLACK)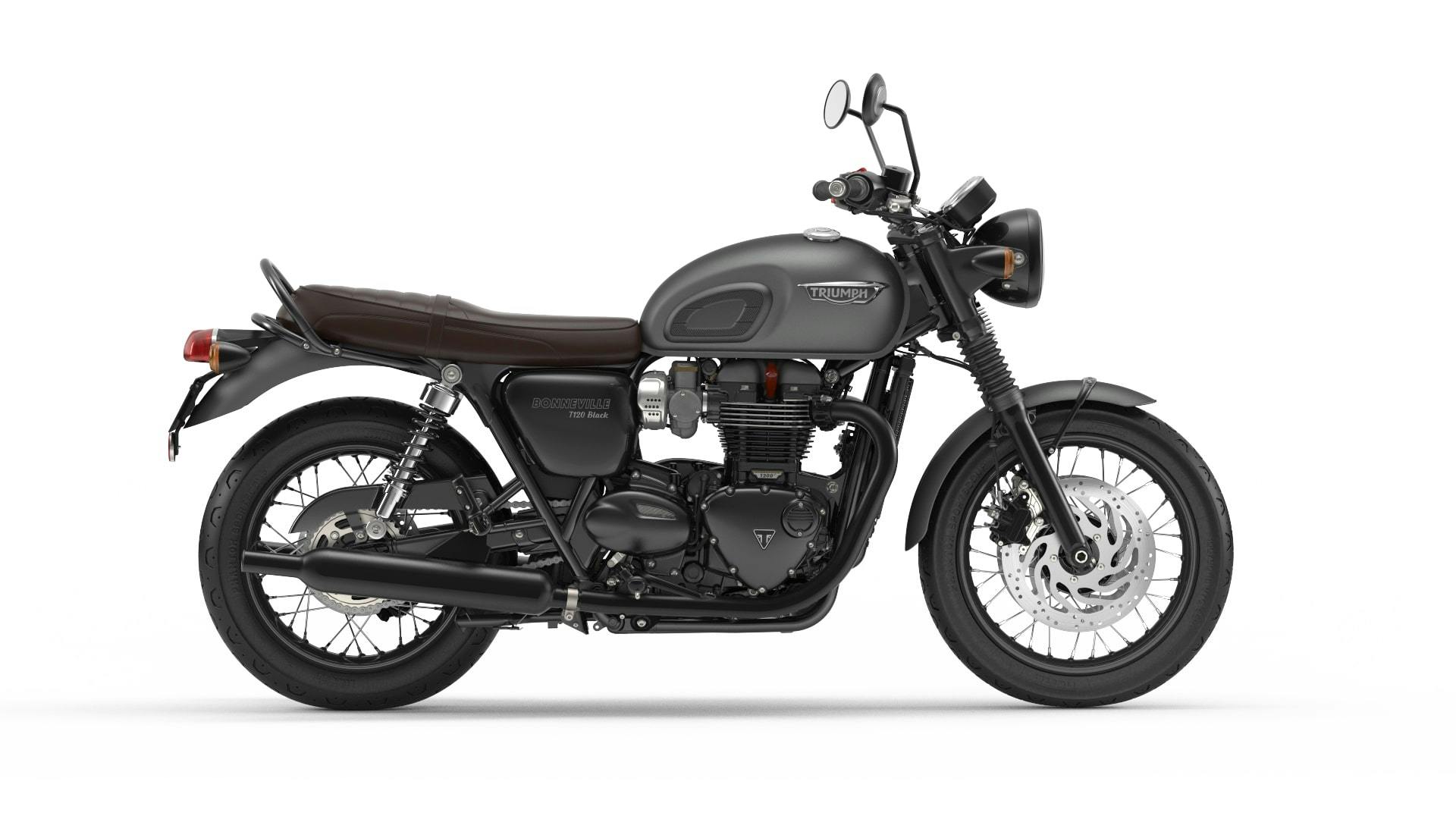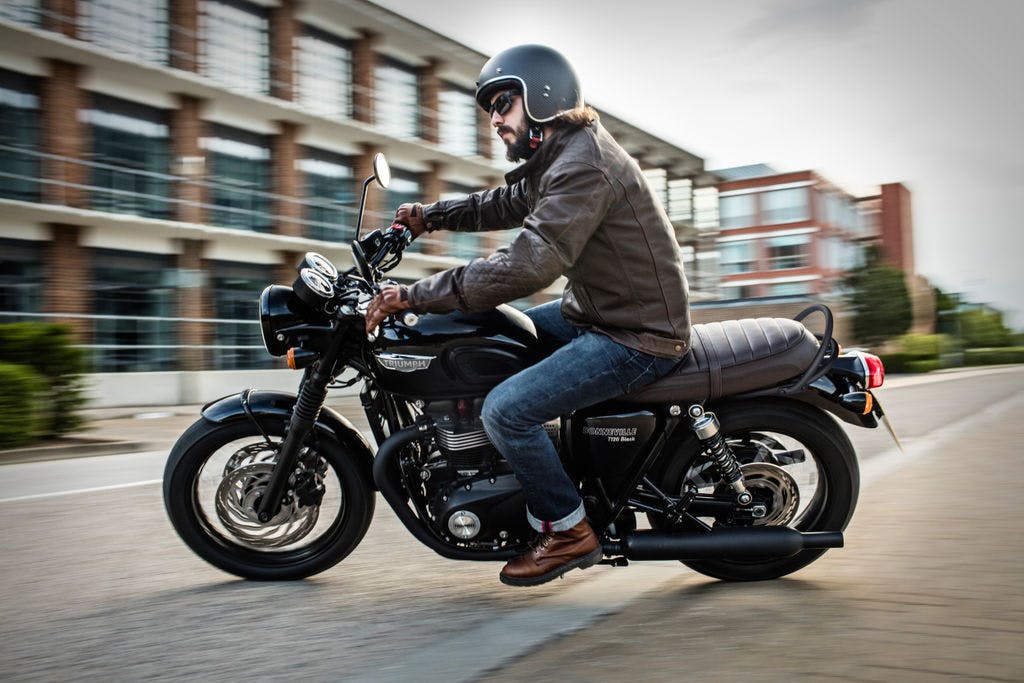 It Delivers All The Iconic Character
Moody, mean and full of attitude, the Bonneville T120 Black has real pedigree, presence and performance. It delivers all the iconic character, quality, and capability of the Bonneville T120 – then takes it to a new level with attitude, individuality and style, from blacked-out wheel rims and a black grab rail, to its midnight engine finish.  When combined with a stitched, dark brown seat and black twin-skinned peashooter exhausts – the result is a motorbike that's pure Triumph with a darker side. The ride is equally as stunning.  It shares the Bonneville T120's dedicated chassis and suspension set-up, ABS, ride-by-wire, traction control, torque-assist clutch, two riding modes, heated grips, and liquid cooling for better fuel economy.  It comes together to create a totally confident, relaxed and engaging ride – just the ticket for darting around town or a two-week tour, on your own or two-up.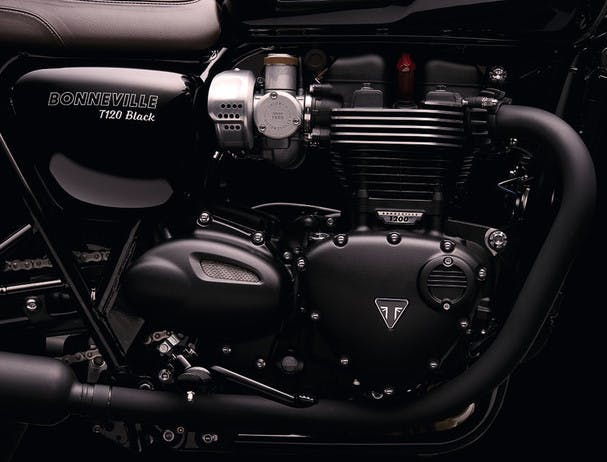 Unique Blacked-out Detailing
Fully blacked-out details and components include wheel rims, grab rail, engine covers, mirrors, headlamp bezel, indicators and exhaust.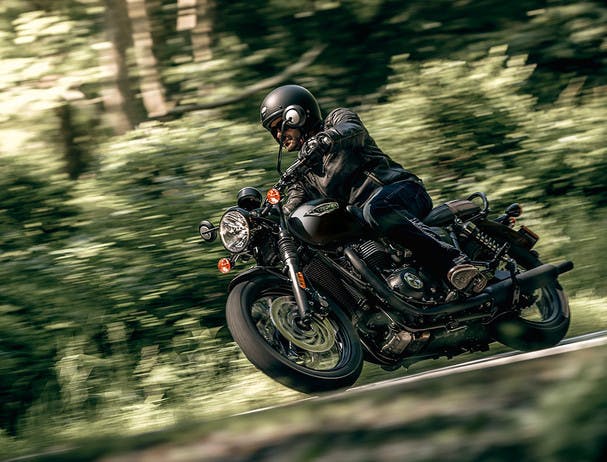 Abs
The contemporary motorcycle safety standard, Triumph's latest generation anti-lock braking system sets the standard for control to the Bonneville T120 Black.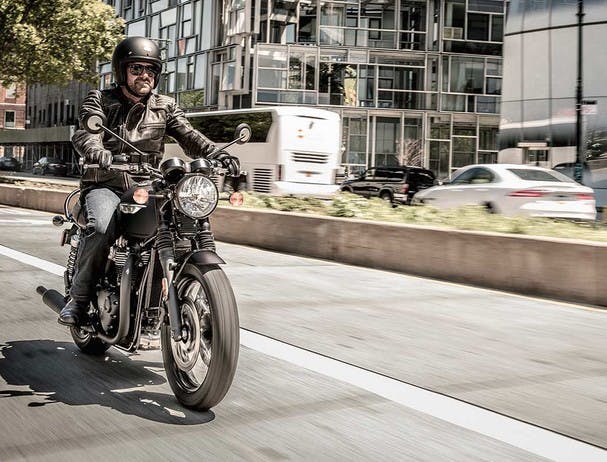 Ride-by-wire
The Bonneville T120 Black's electronic ride-by-wire system enhances the throttle control, responsiveness and feel.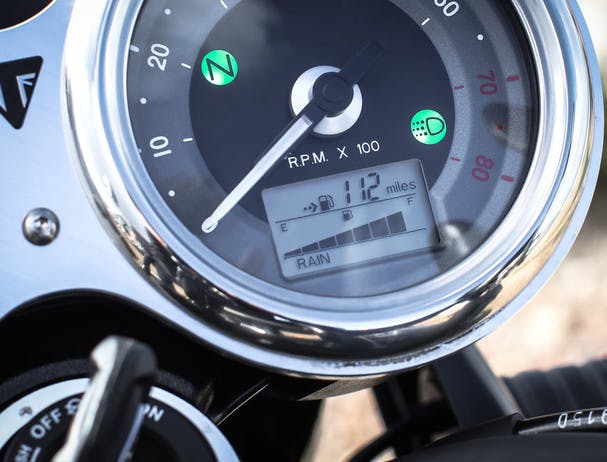 Riding Modes
Linked to the ride-by-wire system, the two selectable riding mode options – 'Road' and 'Rain' – provide the rider with real control and safety.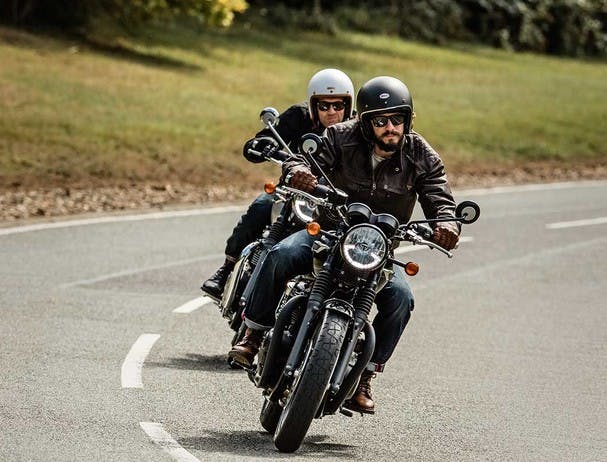 Traction Control
Taking advantage of the sophisticated ride-by-wire system, the T120 Black incorporates a switchable traction control system that optimises the delivery of its class-leading torque.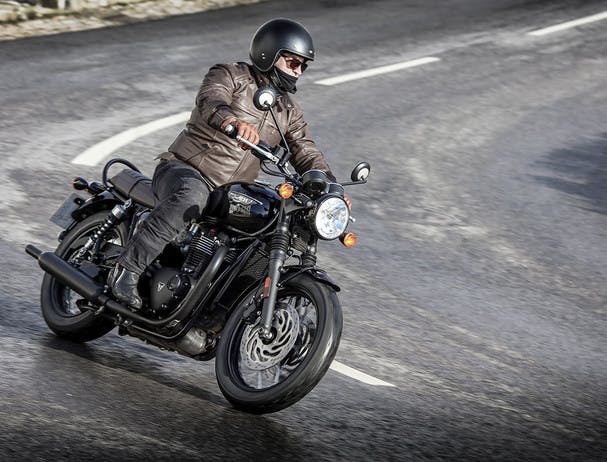 Torque Assist Clutch
Bringing a light touch and feel to the clutch control of the T120 Black, the torque assist clutch system makes it easy to ride, and ride longer.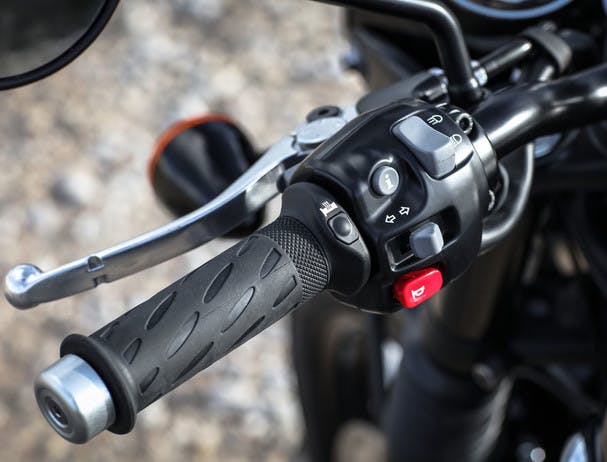 Heated Grips
High specification factory-fitted heated grips, with a 3-mode setting, come as standard on the Bonneville T120 Black.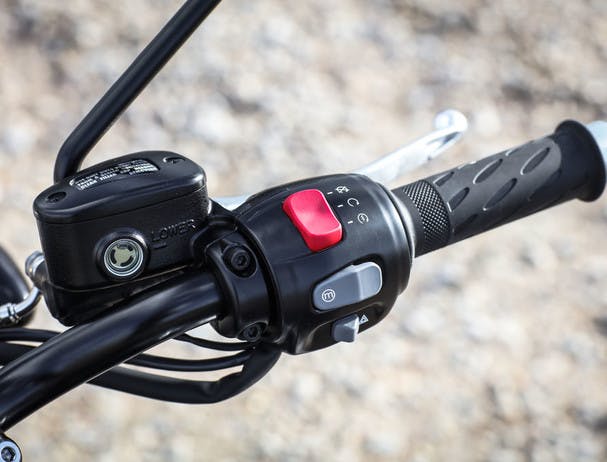 Fingertip Controls
The T120 Black switchgear presents a simple fingertip control scroll button for easy access to the key features on the beautiful digital clocks.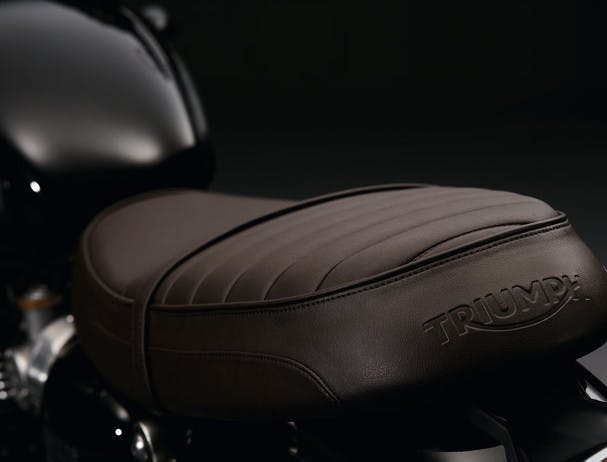 Dark Brown Seat
Triumph-branded brown rider and passenger seat panel gives optimum weight distribution to enhance level of comfort.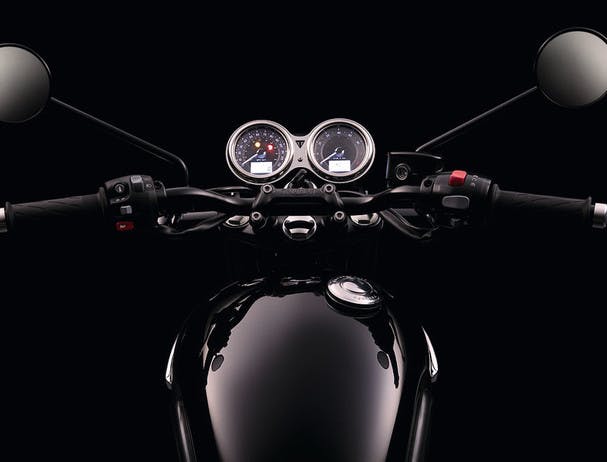 Twin Feature Clock
Stylish feature-packed twin clocks (speedo and rev counter) with beautiful 3D dial faces cleverly incorporate a digital menu system accessed by a handlebar mounted scroll button. Key features include; gear position indicator, heated grip status, odometer, two trip settings, service indicator, range to empty, fuel level, average and current MPG, clock, and access to turn off traction control features.