TRIUMPH TIGER 850 SPORT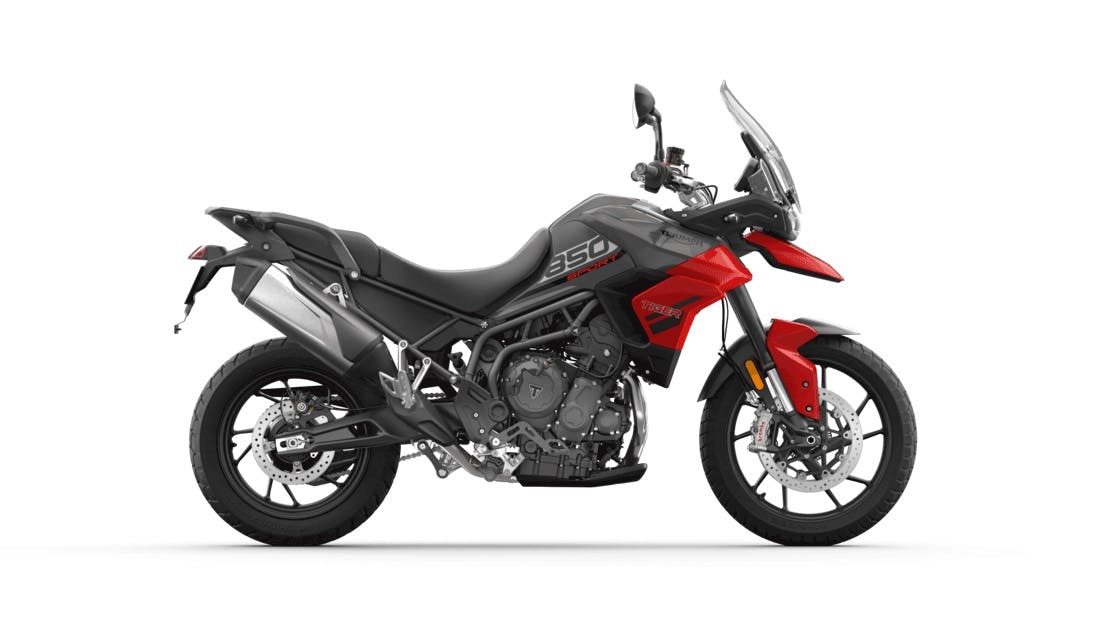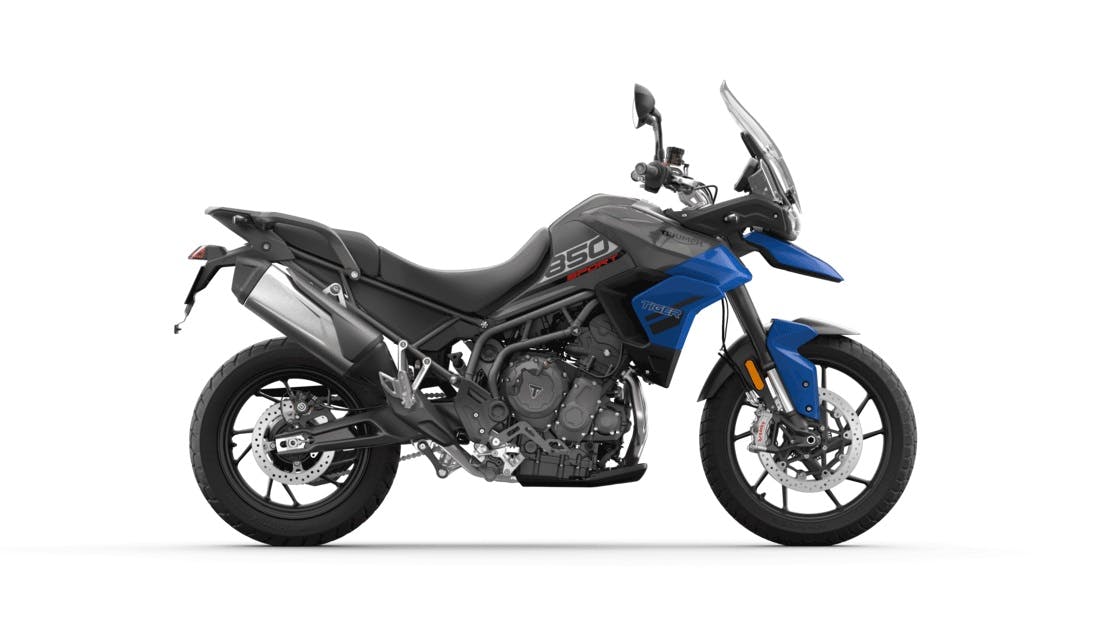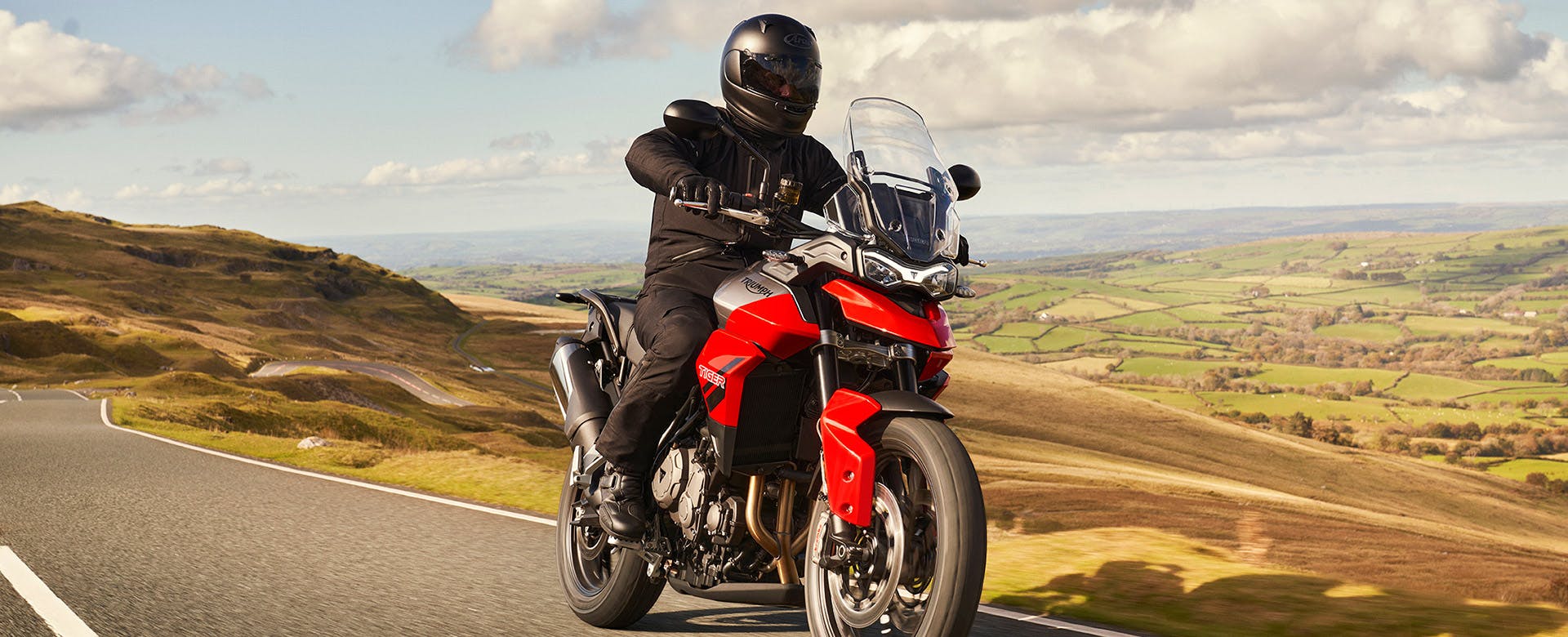 FOCUSED, ACCESIBLE AND INTUITIVE  - THE ALL-NEW TRIUMPH TIGER 850 SPORT.
In the amazing Tiger 850 Sport, Triumph have taken the Tiger bloodline and refined it specifically for tarmac-based adventure. For every journey there's rider-focused tech delivering capability that builds the confidence needed to take it further. From the innovative T-plane triple engine to premium suspension and electronics, there's everything needed to help tailor the ride to the pace, purpose and distance you have planned. Accessible, intuitive and manageable, the Tiger 850 Sport sets a new standard in road-focused versatility.
WHAT MAKES THE T-PLANE ENGINE IN THE TIGER 850 SPORT DIFFERENT?
The T-Plane triple crankshaft and 1-3-2 firing order of the Tiger 850 engine is tech borrowed from the Tiger 900 range. Along with a special Tiger 850 tune, the result is low-end torque that feels much like a big twin, but transitions into the smooth, free revving triple character as the revs build. There's strong, usable power along with tractability and amazing engine character.
HOW MUCH POWER DOES THE NEW TRIUMPH TIGER 850 SPORT MAKE?
The T-plane engine in the Triumph Tiger 850 sport delivers 85ps at 8,500 rpm, with 82Nm of torque at 6,500 rpm. Power is strong, easy to manage and accessible, with ample power for every road riding situation, solo or two up.
DOES THE TIGER 850 SPORT HAVE BREMBO BRAKES?
Not just any Brembos, but category-leading Brembo Stylema 4-piston front calipers for less weight and better airflow. Big 320mm discs complete the package along with Triumph's latest generation ABS for added safety in all conditions.
DOES THE TIGER 850 SPORT HAVE TRACTION CONTROL?
Yes, in fact the Tiger 850 has Traction Control, ABS and two Rider Modes – Road and Rain. Practical, easy-to-use electronics enhance safety and help the rider tailor the bike to suit each ride and every condition.
WHAT SIZE FUEL TANK DOES THE TIGER 850 SPORT HAVE?
Adding to the feeling of confidence that comes from such a capable machine, the Triumph Tiger 850 Sport has a big 20-litre fuel tank. More kilometres between refills, more adventure, more enjoyment!
DOES THE TRIUMPH TIGER 850 SPORT HAVE A SLIPPER CLUTCH?
The advanced slip-and-assist clutch that features on the Tiger 850 Sport gives a smooth feel with less effort required at the lever. This adds up to reduced rider fatigue, while the slipper function minimises rear wheel hop during downshifting.
DOES THE TIGER 850 SPORT HAVE A COLOUR TFT DASH?
The big 5" display on the Tiger 850 Sport is full colour, high contrast and designed with a clean, minimalist look and layout that means all the information you need can be gathered at a glance so that you can keep your eyes on the road and enjoy safe riding.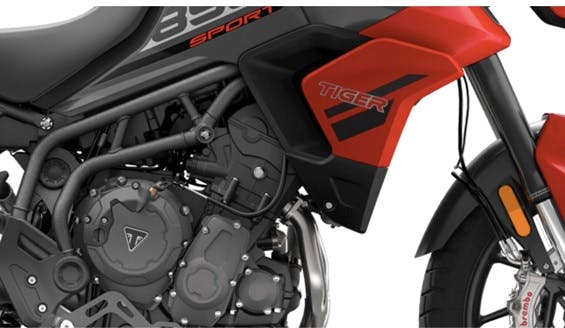 The T-Plane 850cc engine delivers 85ps at 8,500rpm and 82Nm of torque at 6,500 rpm.
The 1-3-2 firing order and dedicated Tiger 850 Sport tune gives twin-like torque at lower rpm and a free-revving triple top end.
With tech borrowed from the Tiger 900 range, power and torque are strong yet manageable for all road riding situations.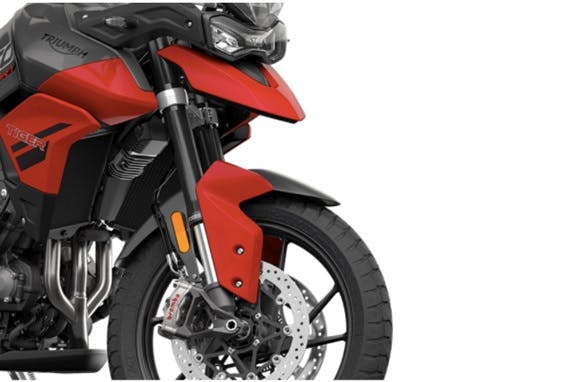 Lighter and boasting improved airflow, the Brembo Stylema front brake calipers on the Tiger 850 Sport represent class-leading brake spec.
The Tiger 850 Sport has Triumph's latest generation ABS and switchable traction control for all-road safety.
Twin 320mm floating brake discs combined with 4-piston calipers provide pure braking confidence in every situation.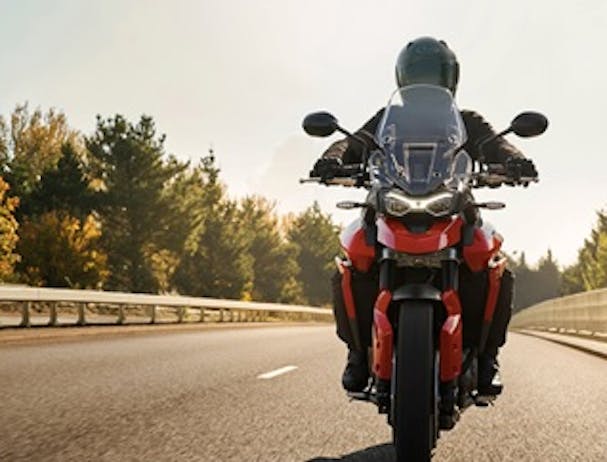 GO THE DISTANCE
With a big 2-litre fuel tank, easily configurable rider comfort and adjustable, gas-pressurised suspension, you'll want to stretch out every ride on the Tiger 850 sport to an epic.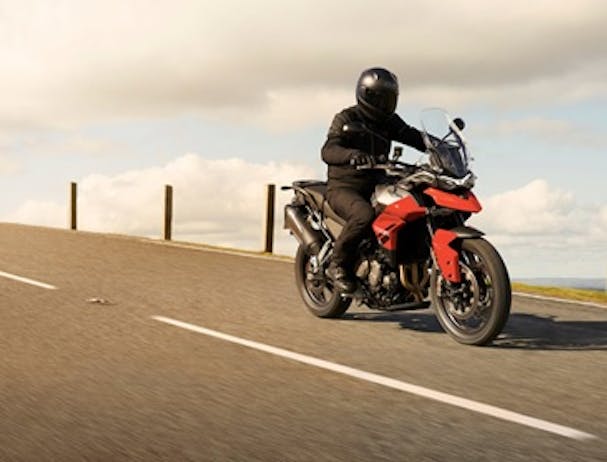 PURE TIGER STYLE
It's undeniable. The striking, road-focused adventure styling and premium detailing of the Tiger 850 Sport reflect distinctive Tiger DNA.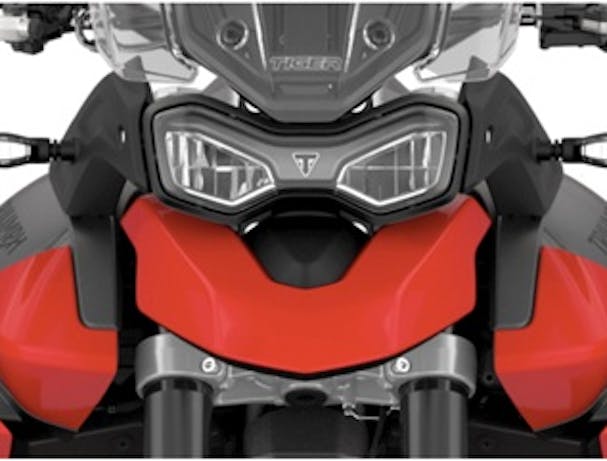 LED ALL THE WAY
Bright, reliable and part of the Tiger 850 Sport's distinctive look, all-LED lighting brings crystal clear vision of the road on even the darkest of nights.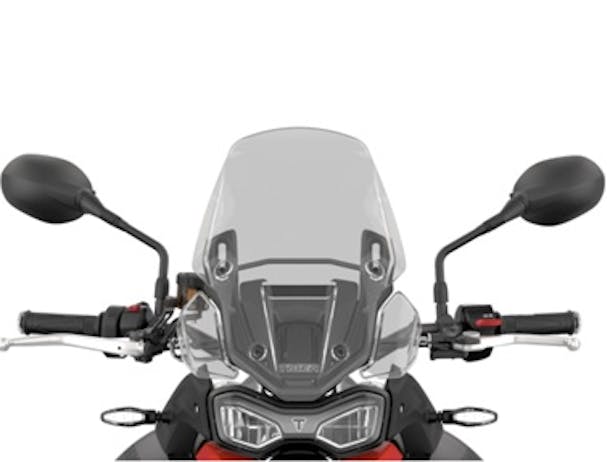 A SINGLE-HANDED SCREEN
The windscreen on the Tiger 850 Sport is easy to adjust with one hand through a 50mm range for less wind buffeting and clear vision.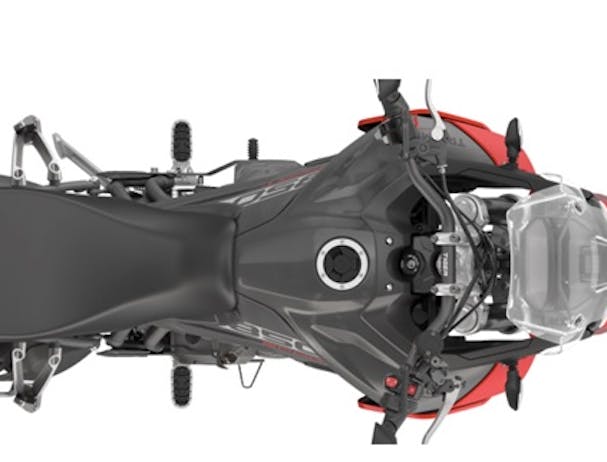 ERGOS FOR EVERY RIDER
Seat height is easy to adjust between 810mm and 830mm, and together with a slim standover and adjustable handlebars adds up to long distance comfort for riders of all sizes.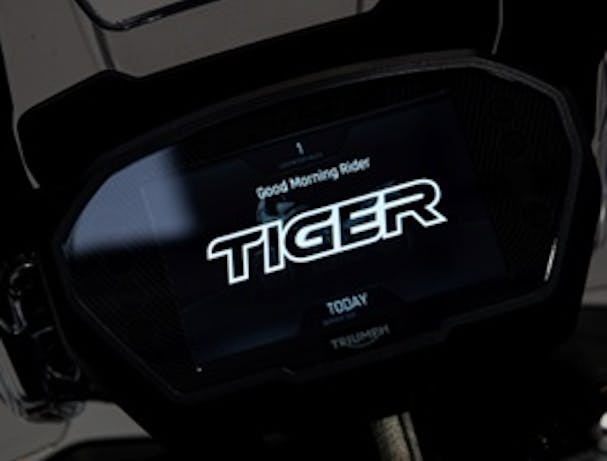 5" FULL COLOUR TFT DISPLAY
Clean and simple, the full colour display shows all you need to know at a glance.