SUZUKI GSX-R1000 (R)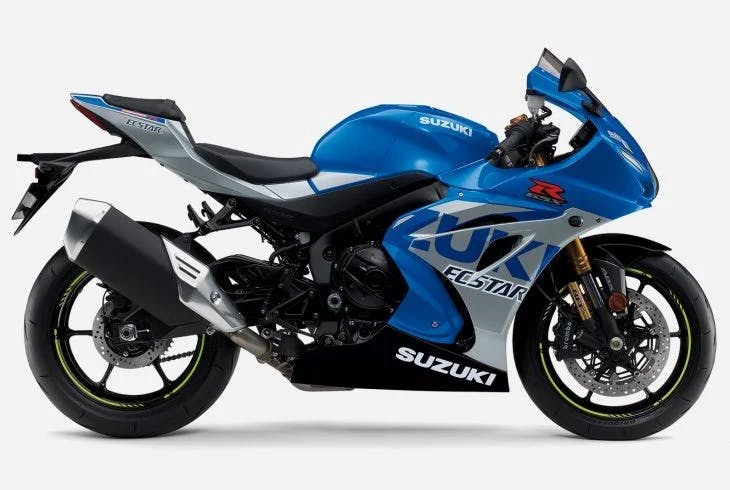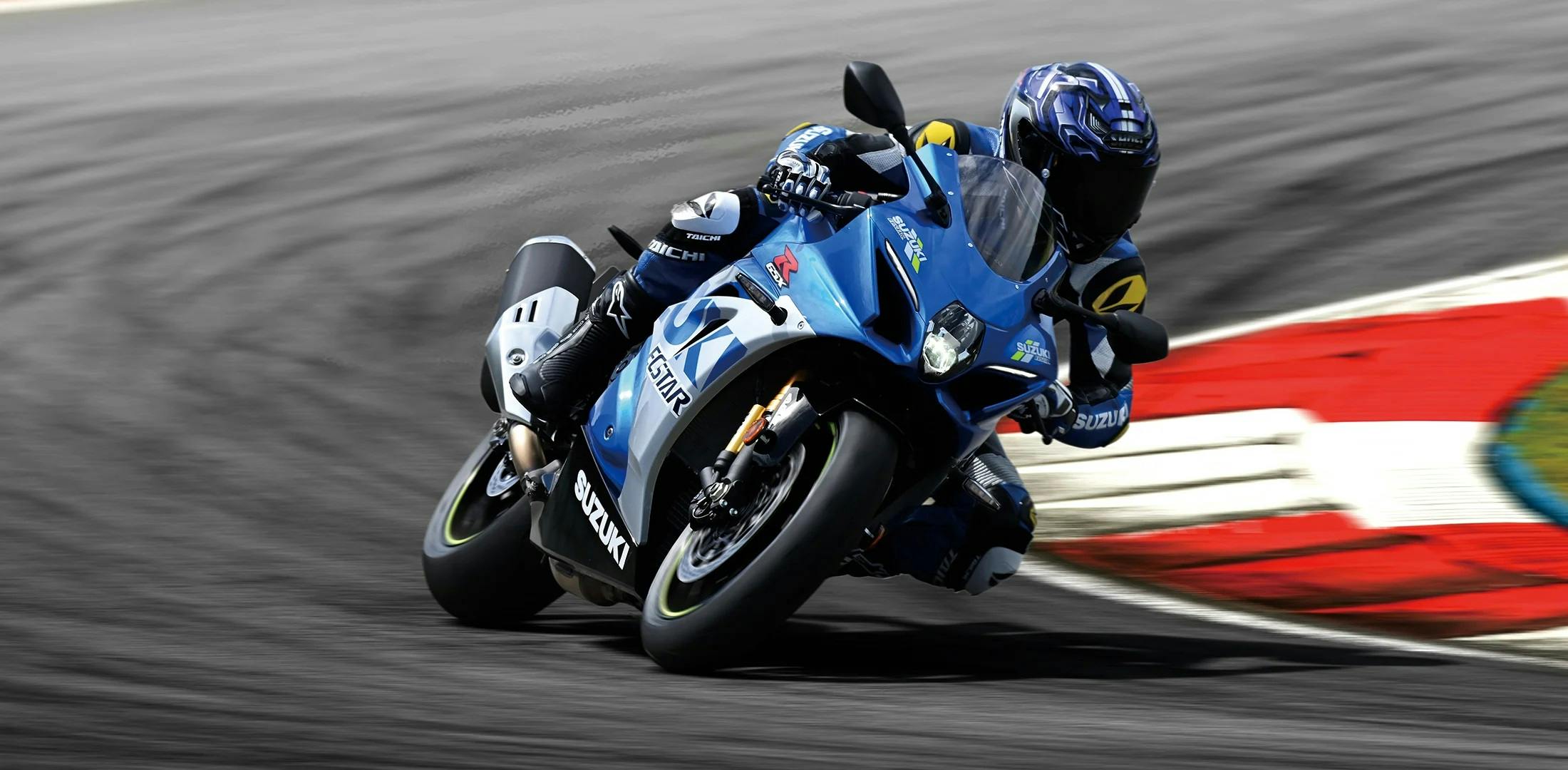 Own The Racetrack
The GSX-R1000R is equipped with the latest SHOWA BFFⓇ (Balance Free Front) forks and SHOWA BFRCⓇ lite (Balance Free Rear Cushion lite) rear shock, bi-directional quickshifter, racing launch control, cornering ABS, stainless steel front brake lines, adjustable swingarm pivot position (racetrack use only), LED position lights, a lightweight battery and a unique black LCD instrument panel display letting you know you're sitting aboard something truly special.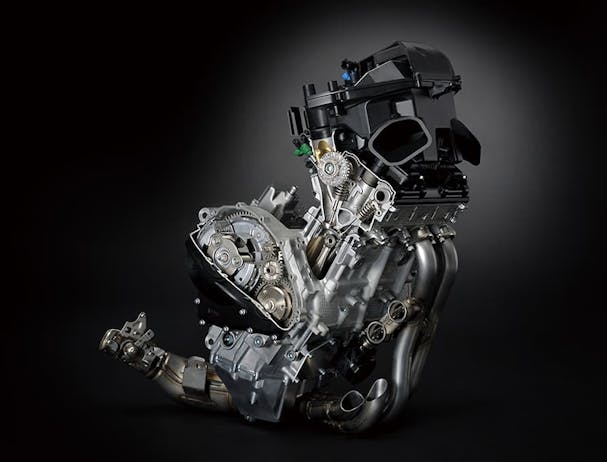 The most powerful GSX-R ever
The latest-generation 999.8cm3 in-line four-cylinder, DOHC, liquid-cooled engine, is the most powerful, hardest accelerating GSX-R engine ever built. Producing 148.6kW (202ps) @13,200rpm with 117.6Nm of torque @10,800rpm.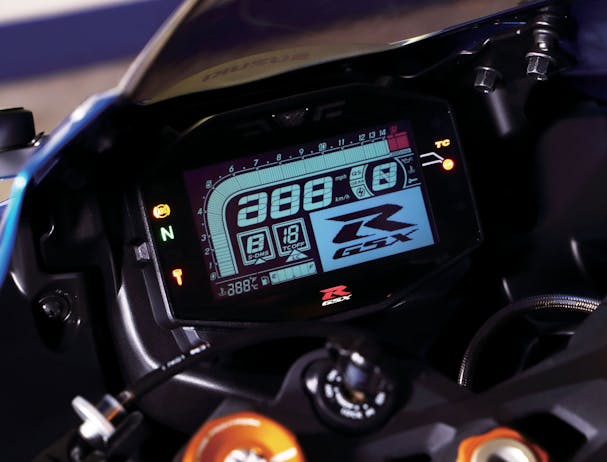 Motion Track TCS
The rider can chose from 10 levels of Motion Track TCS intervention: Mode 1 is the minimum, Mode 10 is the maximum intervention level. Modes 1-4 are designed for racetrack riding; Modes 5-8 are designed for street riding; and Modes 9-10 are designed for slippery road conditions.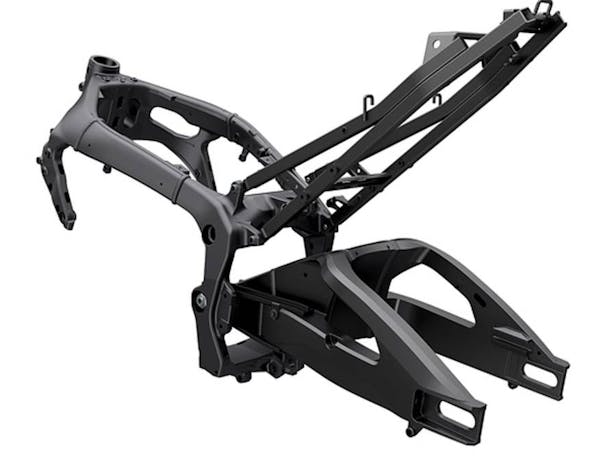 Lighter Aluminium Frame
Suzuki engineers designed a new twin-spar aluminium perimeter frame that's 20mm narrower at the widest point between the spars and weighs 10% less than previous.
SHOWA BFRCⓇ lite (Balance Free Rear Cushion lite) Rear Shock [R-Model]
It's a difference that the rider can feel on the street and on the racetrack, with riders reporting better feel and drive grip that allowed them to initiate drive sooner and accelerate out of racetrack corners harder. 
SHOWA BFFⓇ (Balance Free Front) forks [R-Model]
Equipped with the latest SHOWA BFF forks, developed for racing use provide more consistent damping and enhanced performance, increasing cornering traction by delivering smoother, more controlled travel and doing a better job of dealing with pavement imperfections.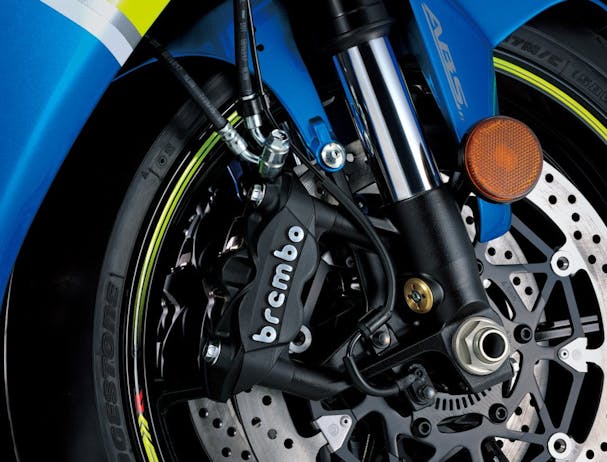 Motion Track Brake System
The Motion Track Brake System works with the IMU (Inertial Measurement Unit) to constantly monitor vehicle movement in 6-directions along 3-axes, Pitch, Roll and Yaw. Using IMU input, the  system reduces rear-wheel lift during very hard braking on the racetrack.