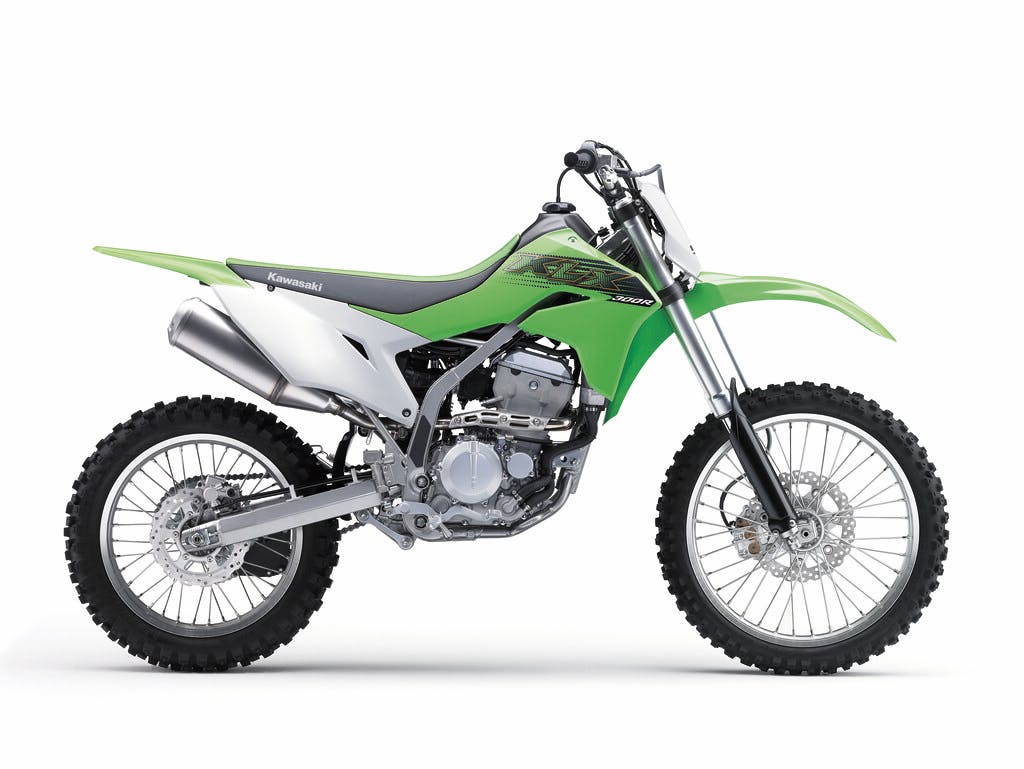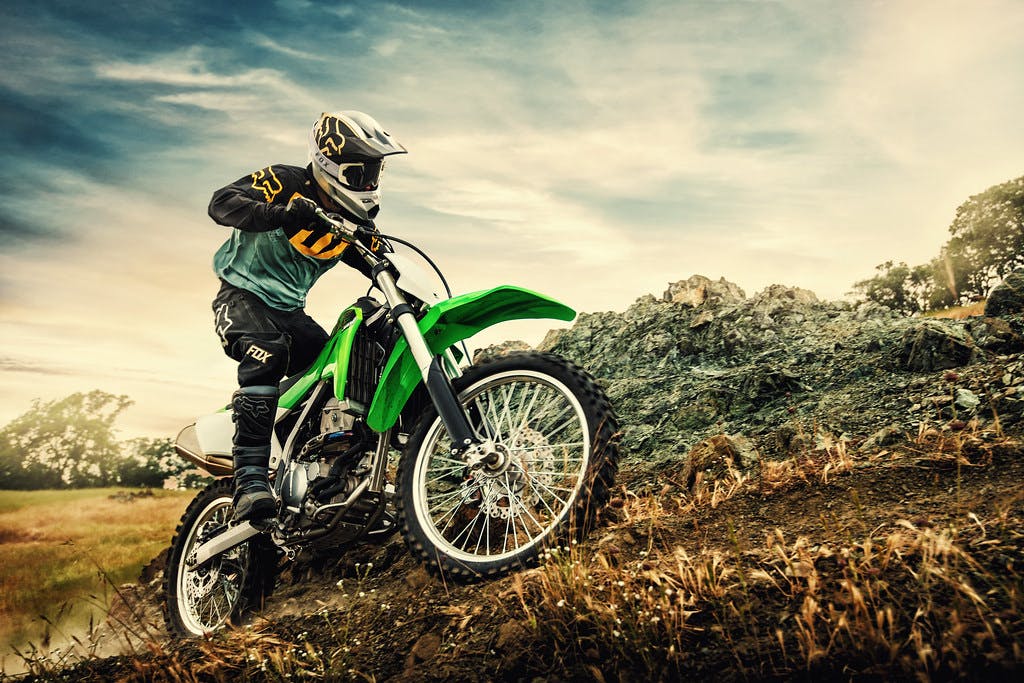 ENDURO RACER-BASED PLAY BIKE, FOR SERIOUS OFF-ROAD FUN
The KLX300R, Kawasaki offers a machine that bridges the world between play bikes and racers. A big brother to the KLX230R, it delivers a significant step-up in both engine and chassis performance. A new 292 cm³ fuel-injected, liquid-cooled 4-stroke engine. KLX300R features a strong, reliable chassis designed for light handling creates a package able to satisfy all riders looking for more power than Kawasaki's other play bikes, as well as racers looking for a less spartan machine better suited to recreational riding with friends or family. The KLX300R's enduro-racer roots bring a high level of off-road riding potential that contribute to its positioning as the ultimate play bike.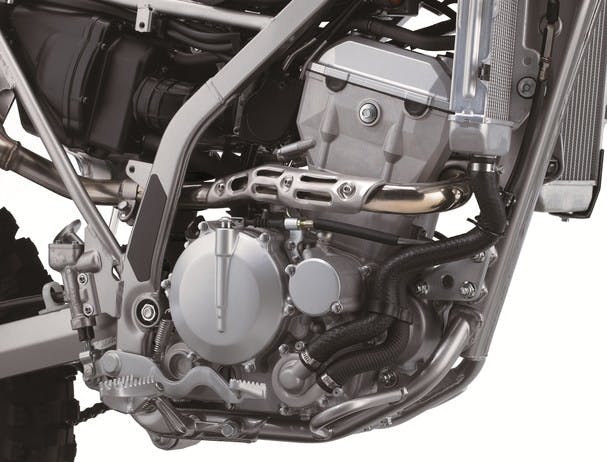 HARD TRAIL RIDING
Boasting a lineage that can be traced back to Kawasaki's enduro-racers, this tough and reliable play bike is more than up to the task of a day on the trails. Chassis components selected for their off-road riding potential are complemented by settings chosen to deliver light handling that can be enjoyed by a wide range of riders.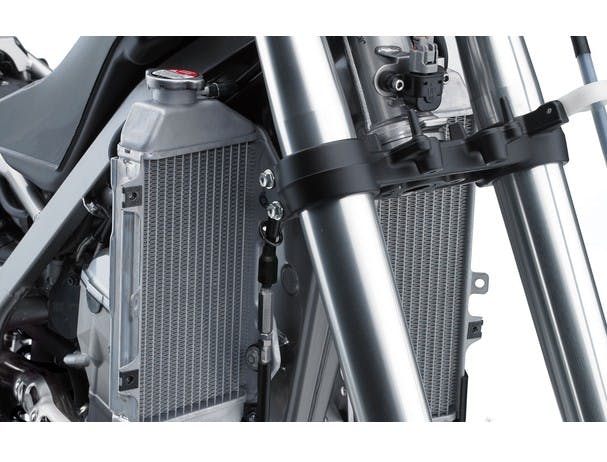 SUSPENSION
Long-travel suspension front and rear greatly contributes to the KLX300R's ability to soak up bumps on the trail. A beefy, ø43 mm inverted fork is complemented by Uni Trak suspension at the rear.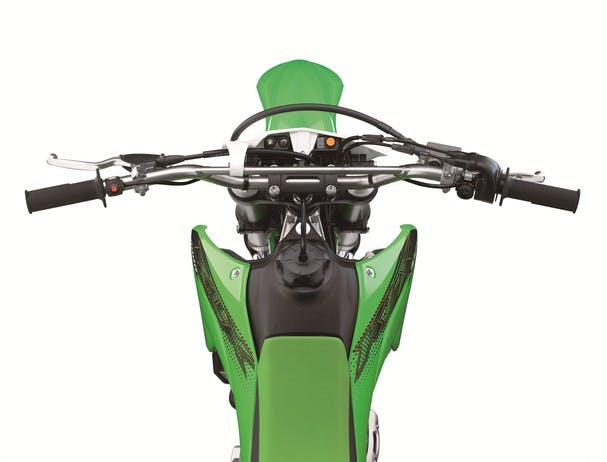 ELECTRIC START
Together with fuel injection, electric start offers hassle-free starting at the push of a button.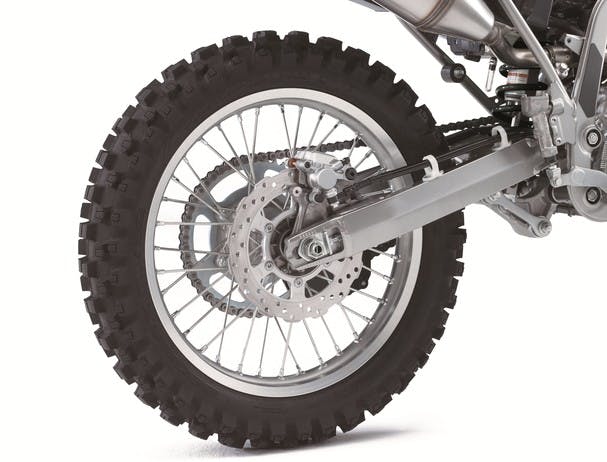 21"/18" WHEELS
Large-diameter wheels, measuring 21" at the front and 18" at the rear, efficiently overcome obstacles encountered on off-road trails, greatly contributing to trail-riding performance.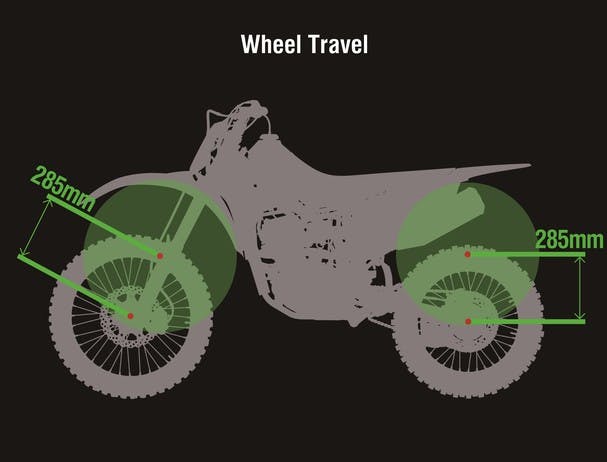 RELIABILITY AND DURABILITY
Tough build and numerous considerations for enhanced reliability, like a revised piston skirt and stronger connecting rod big-end bearings, result in an engine designed to withstand the rigors of hard trail riding, contributing to rider confidence.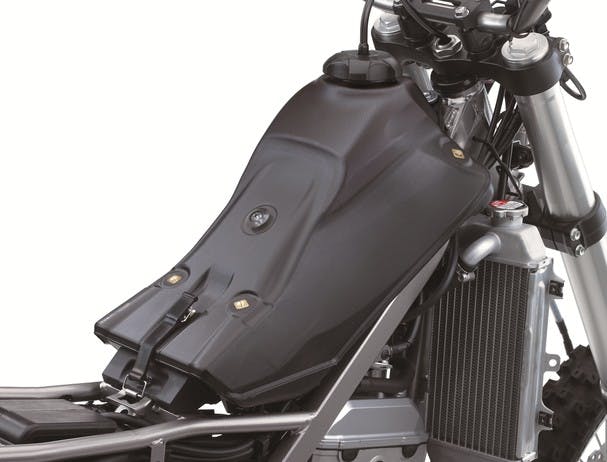 FUEL INJECTION
In addition to ensuring stable fuel delivery regardless of outside air temperature or atmospheric pressure, fuel injection contributes to the KLX300R's quick-revving nature as well as its precise throttle control.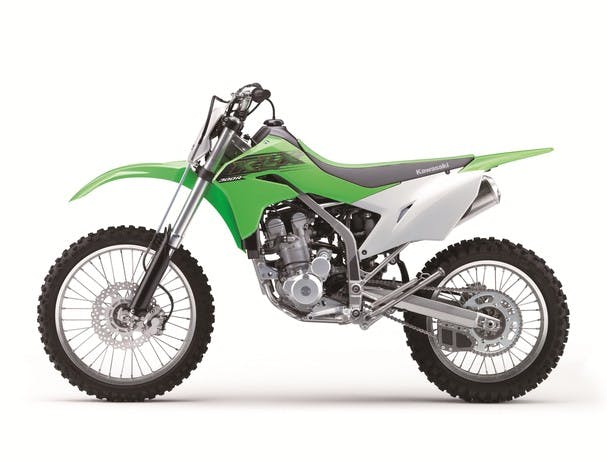 SLIM ERGONOMICS
Like Kawasaki's KX450 and KX250, the new KLX300R features bodywork designed to facilitate rider movement. The slim design of the frame and bodywork helps the rider grip the bike for increased control, while the KX-inspired seat design offers great freedom of movement for off-road riding.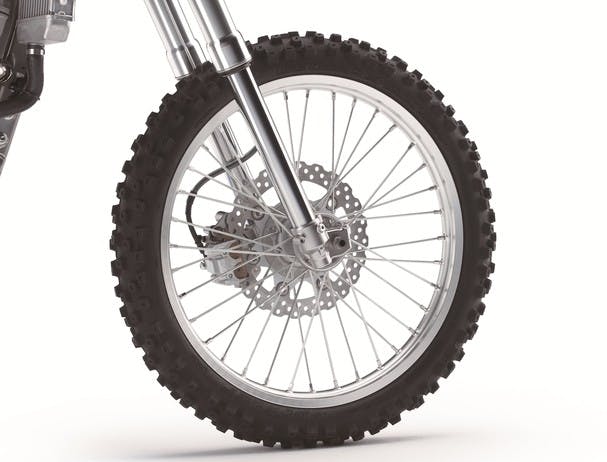 POWERFUL DISC BRAKES
Large-diameter ø270 mm front disc (the same size as that of the KX450 and KX250) and ø240 mm rear disc deliver strong stopping power. Front master cylinder from the KLX450R and a rear master cylinder from the KX250 contribute to superb control.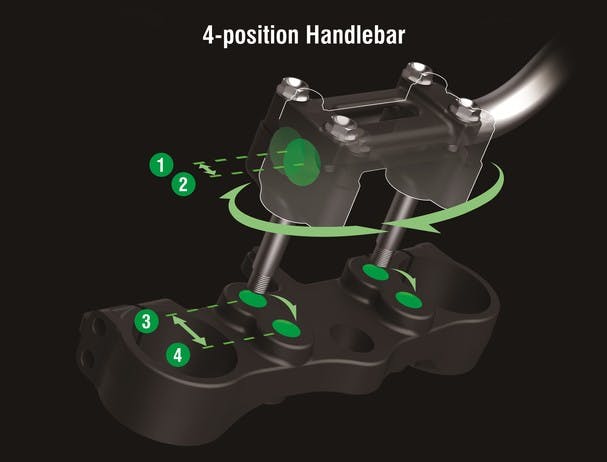 KX-STYLE ADJUSTABLE HANDLEBAR
Just like the KX450 and KX250, a choice of four handlebar positions allows riders to tailor their riding position to suit body size and preference.