KAWASAKI KLX110RL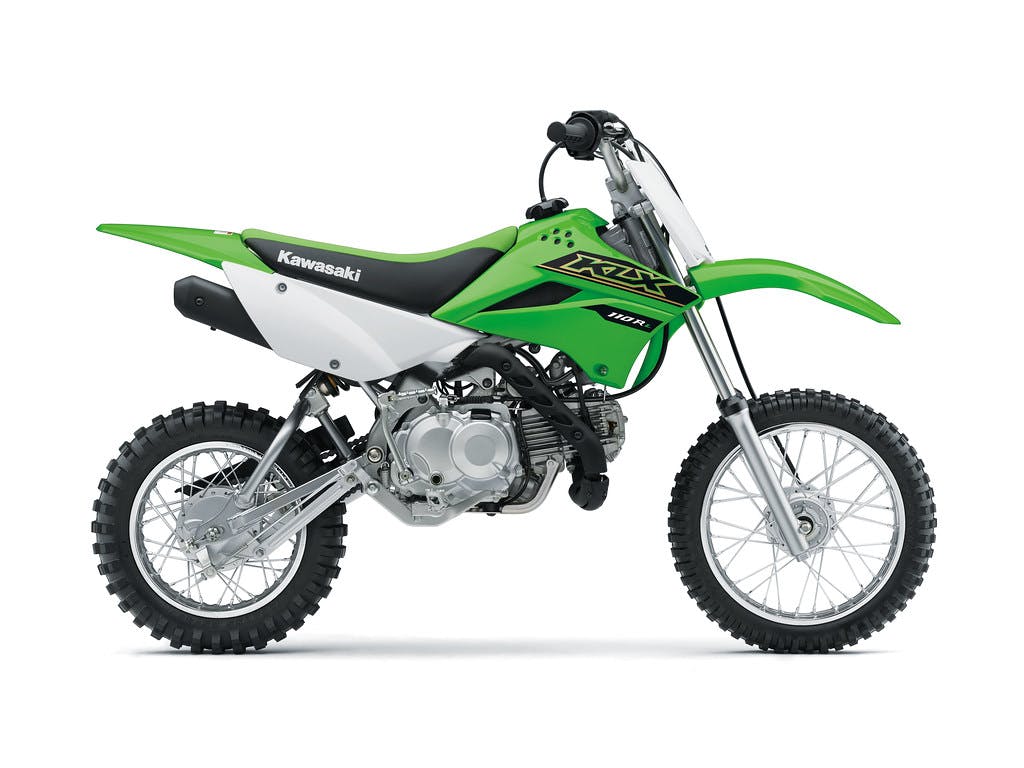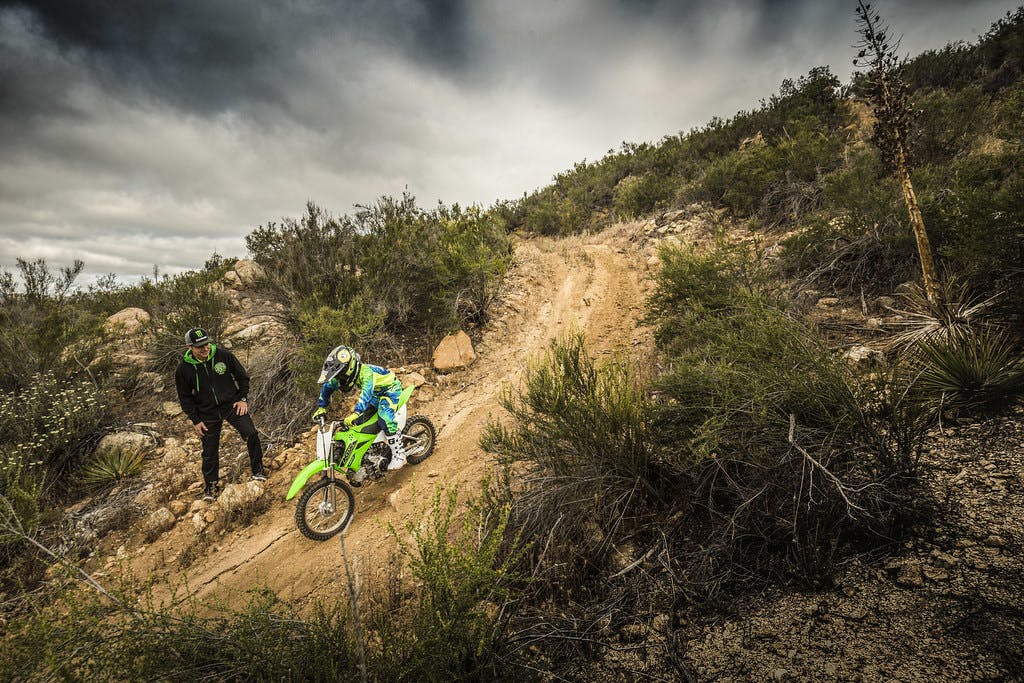 DESIGNED FOR MINI-MOTO ENTHUSIASTS
The KLX110RL is packed full of kid-friendly features, such as an adjustable throttle limiter, neutral only starting, 4-speed transmission with manual clutch, electric start, lower chain guard, super-smooth power delivery and multiple heat shields for extra safety.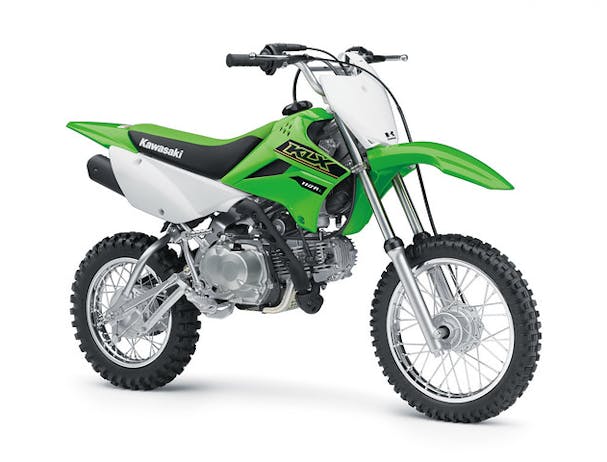 KLX110RL FUN BIKE
Designed for young mini-moto enthusiasts, 112 cm³ SOHC single cylinder engine's settings results in easy to manage engine power. A 4-speed transmission and manual clutch is easy to operate. The rear suspension offers great performance and rider comfort. KLX110RL's ergonomics accommodate a wider range of riders. Low 730 mm seat height and able to handle rider weights up to 70kg to suit a wide range of riders. The KLX110RL is pure fun to ride for young riders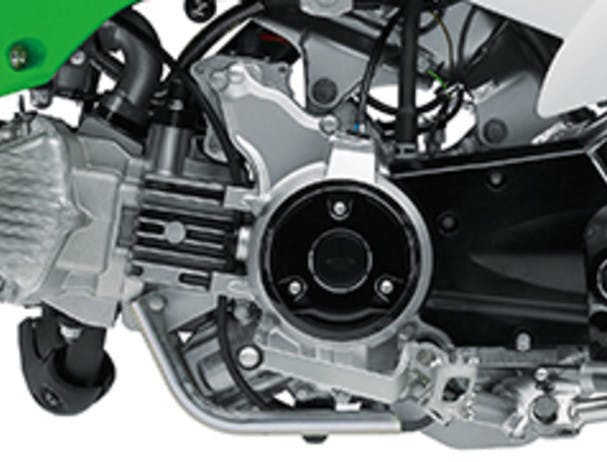 110 CM³ AIR-COOLED ENGINE
Air-cooled, single cylinder engine is simple to operate and maintain, with high reliability. Optimum camshaft timing results in superb engine power at all engine speeds.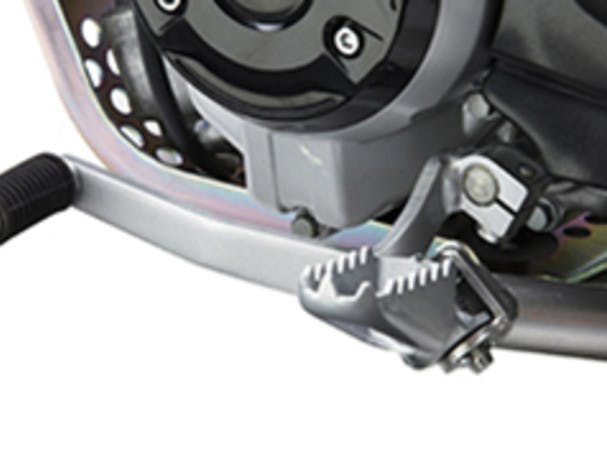 4-SPEED TRANSMISSION
With 4 gears, the gear ratios are selected to enhance the engine's acceleration capabilities. Low first gear enhances accelleration from a standing start.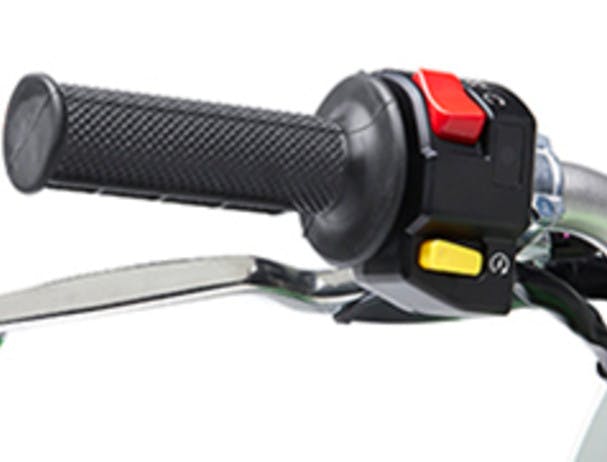 KICK OR ELECTRIC STARTER
A keyless On/Off switch located on the left handlebar makes starting the KLX110RL quick and easy. A red LED warning light on the left handle bar is activated when the handlebar "On/Off" switch is in the "On" position.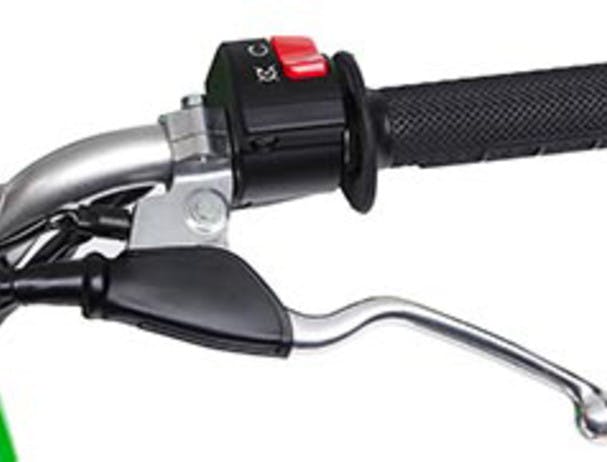 MANUAL CLUTCH
The KLX110RL offers a manual clutch which makes it easier to squeeze maximum performance out of the powerful little engine.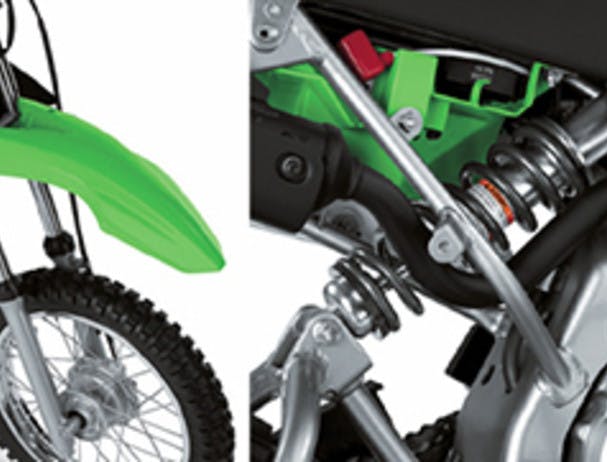 CAPABLE CHASSIS
The 30mm forks up front offer plenty of travel while revised spring rates and damping settings specific for the KLX110RL allow increased rider weight limits.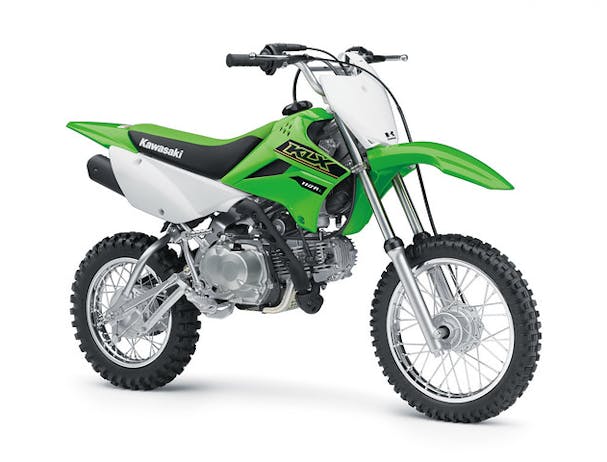 MOTOCROSS-STYLING LOOKS
Factory styling gives the KLX110RL the look of a true motocrossers. The little KLX's sporty motocross-style looks is enhanced by the shrouds, tank, number plate, side covers and fenders that are modelled after our flagship KX450F motocrosser.