KAWASAKI KLX110R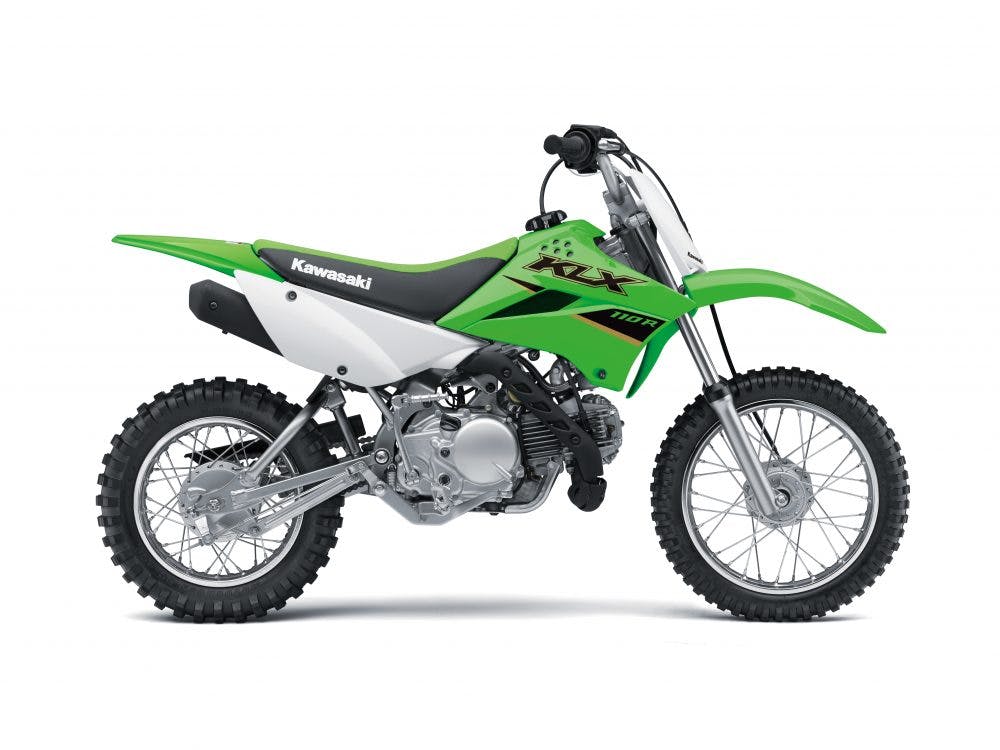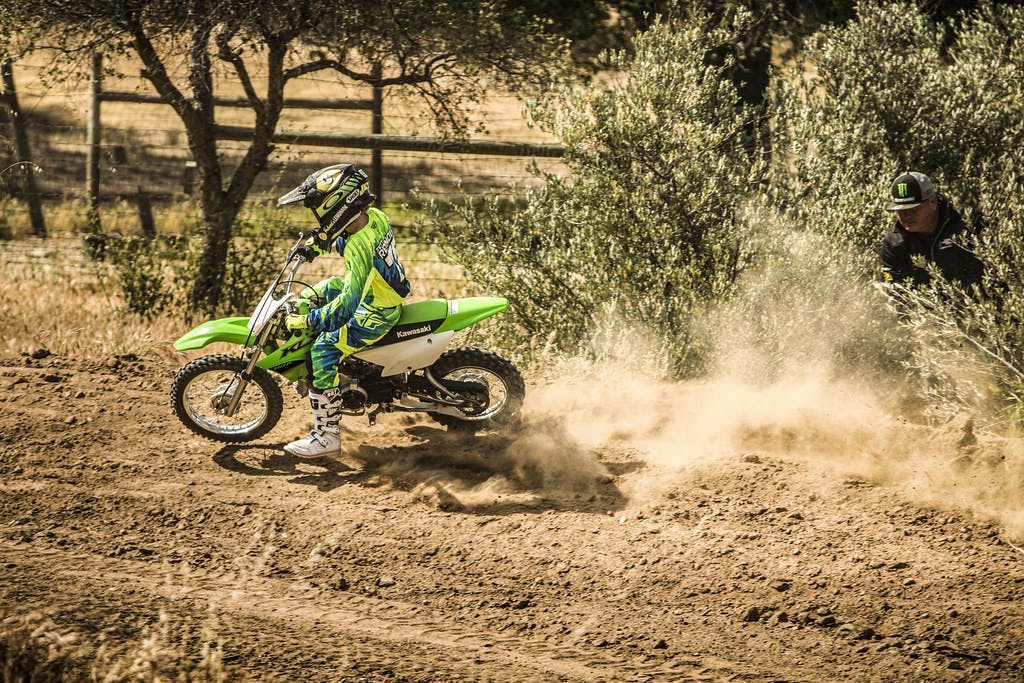 DESIGNED FOR MINI-MOTO ENTHUSIASTS
Designed specifically for mini-moto enthusiasts, the KLX110 is packed full of kid-friendly features, such as an adjustable throttle limiter, neutral only starting, 4-speed transmission with automatic clutch, electric start, lower chain guard, super-smooth power delivery and multiple heat shields for extra safety.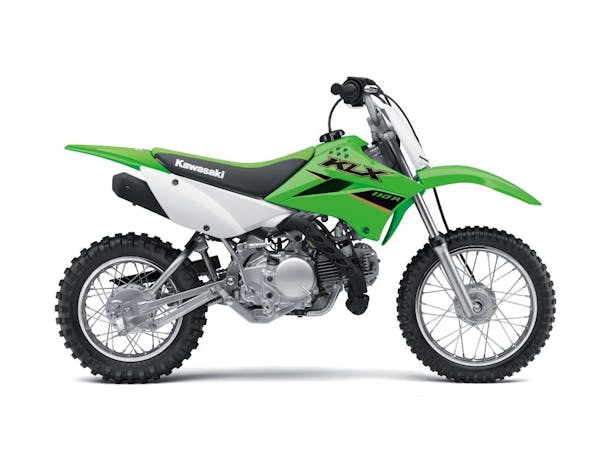 KLX110 FUN BIKE
Designed for young mini-moto enthusiasts, the KLX110 can handle rider weights up to 70 kg. The KLX110 is pure fun to ride for young riders. The 112 cm³ SOHC single cylinder engine's settings results in easy to manage engine power.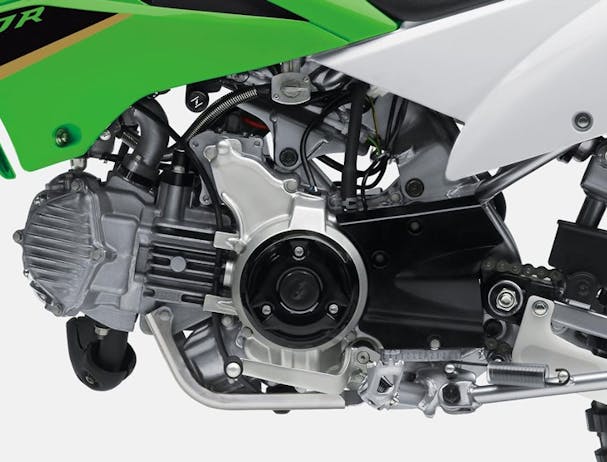 110 CM³ AIR-COOLED ENGINE
The air-cooled, single-cylinder engine is simple to operate and maintain, with high reliability. Optimum camshaft timing results in superb engine power at all engine speeds. The KLX110R engine is fitted with a high-quality replaceable oil filter for longer engine life.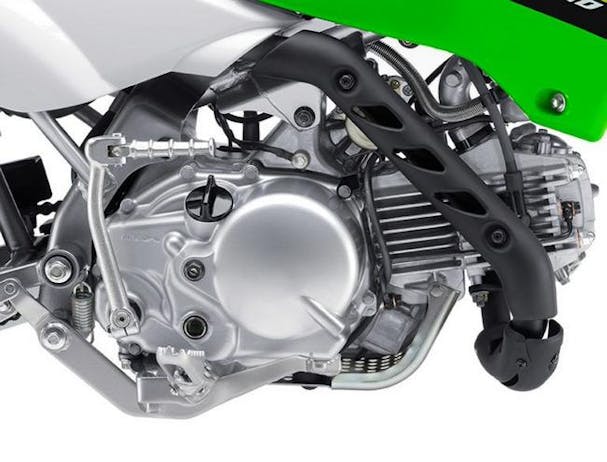 4-SPEED TRANSMISSION
Low first gear enhances acceleration from a standing start. Shift drum cam groove and positioning spring design combine with the smooth cam surface resulting in smooth shift feel and positive gear engagement under all riding conditions.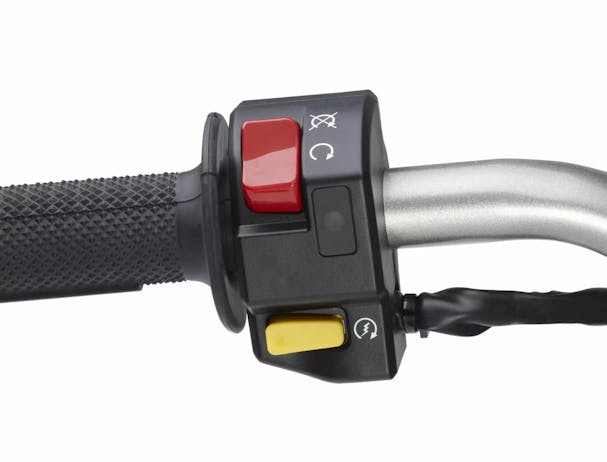 KICK OR ELECTRIC STARTER
A keyless On/Off switch located on the left handlebar makes starting the KLX110R quick and easy. A red LED warning light on the left handlebar is activated when the handlebar "On/Off" switch is in the "On" position.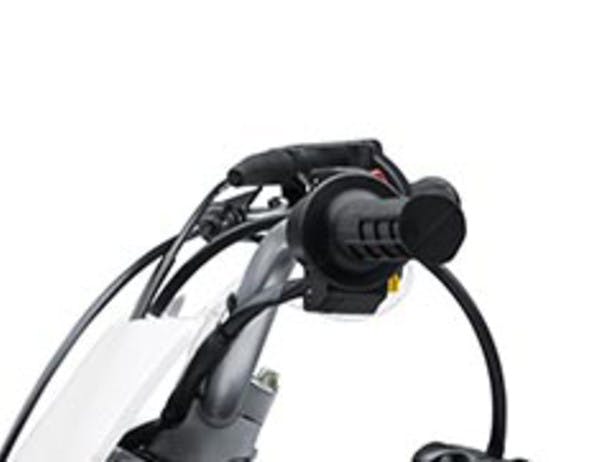 AUTO CLUTCH
Auto clutch and 4-speed transmission with N-1-2-3-4 shift pattern helps keep it simple. A safety lockout system only allows the engine to start in Neutral.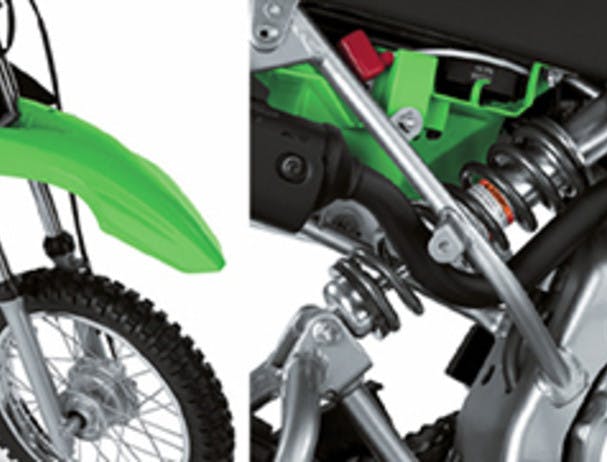 CAPABLE CHASSIS
Sturdy high-tensile steel backbone frame and high-tensile braced swingarm contribute to excellent handling characteristics. Tapered roller bearings used at the bottom of the steering stem offers increased durability.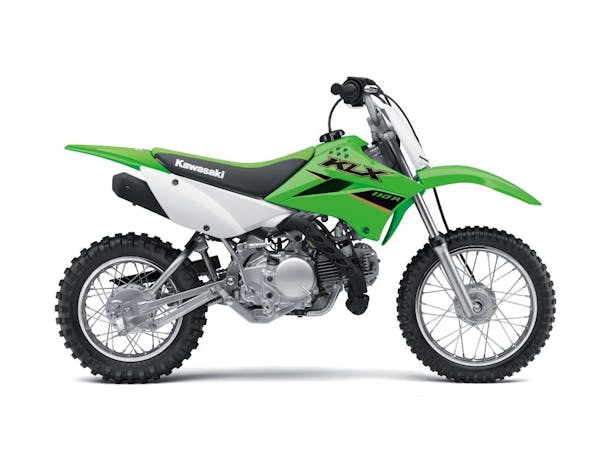 MOTOCROSS-STYLING LOOKS
The little KLX's sporty motocross-style looks is enhanced by new shrouds, tank, number plate, side covers and fenders that are modelled after our flagship KX450F motocrosser.