HONDA CMX500 (S)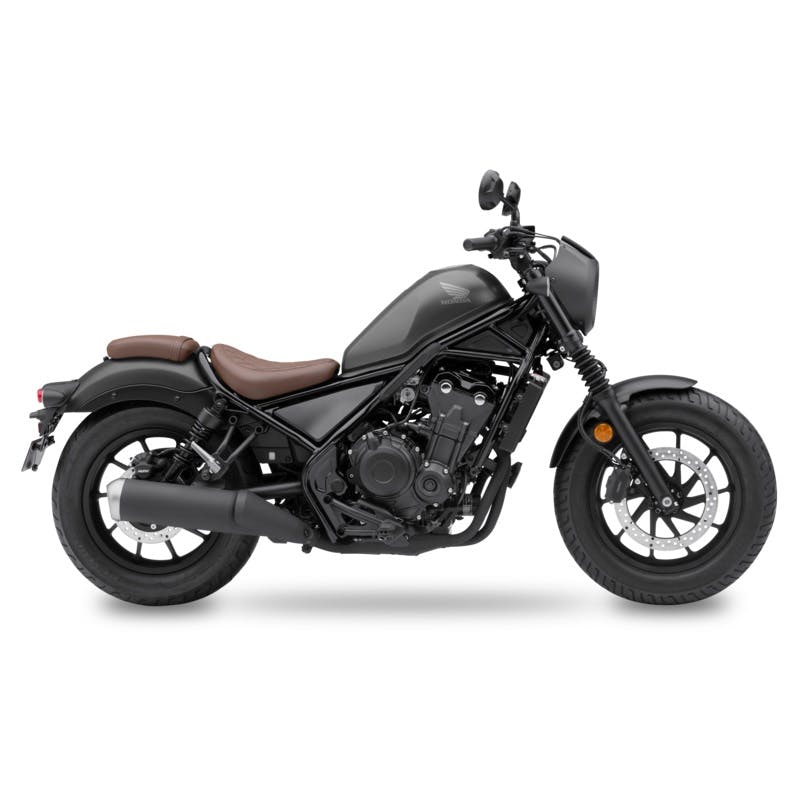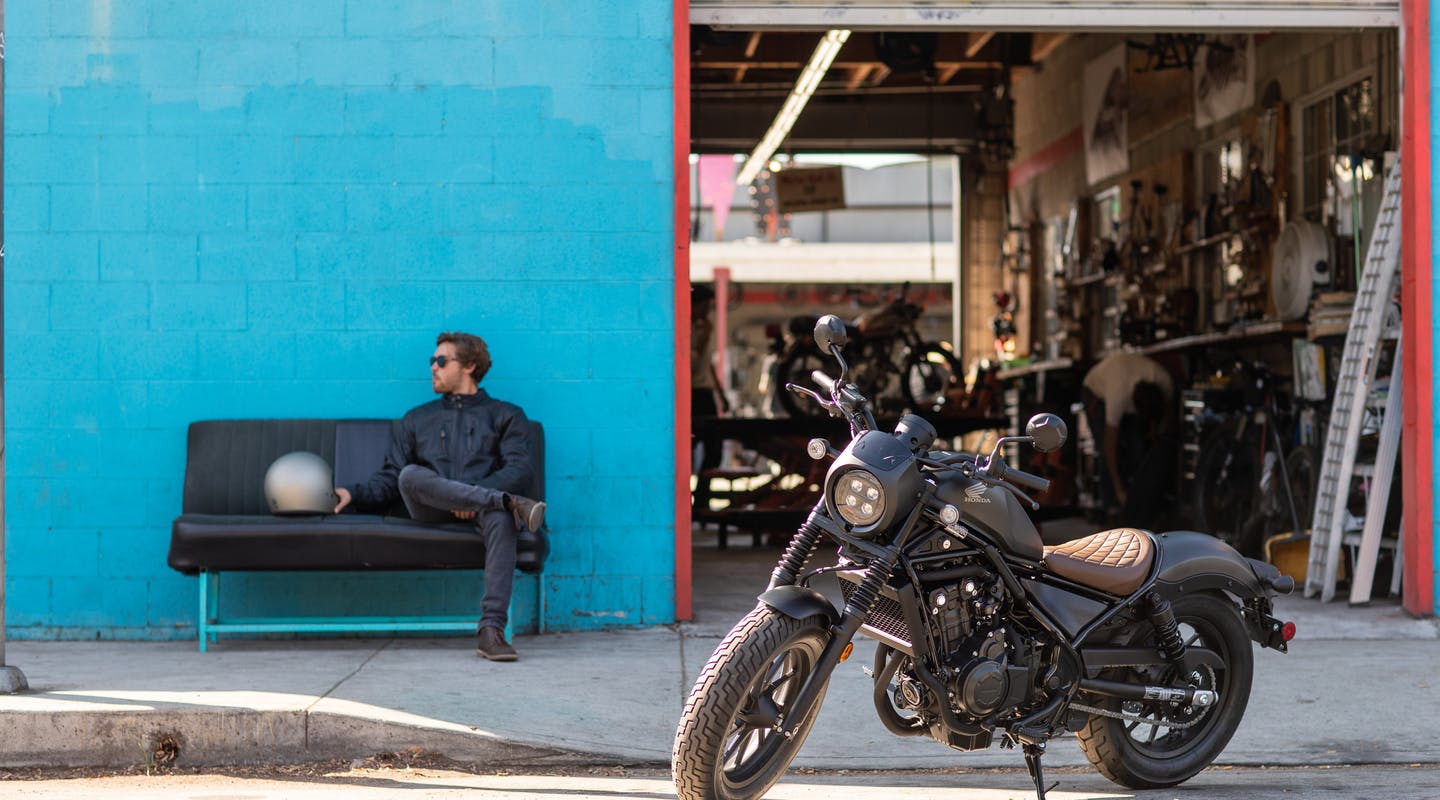 THE CMX500 'S EDITION
The CMX 'S Edition' is available in Matte Axis Grey Metallic and comes with the following factory fit accessories: headlight cowl with a smoke screen, retro front fork covers and gaiters, and a special diamond-stitch style seat.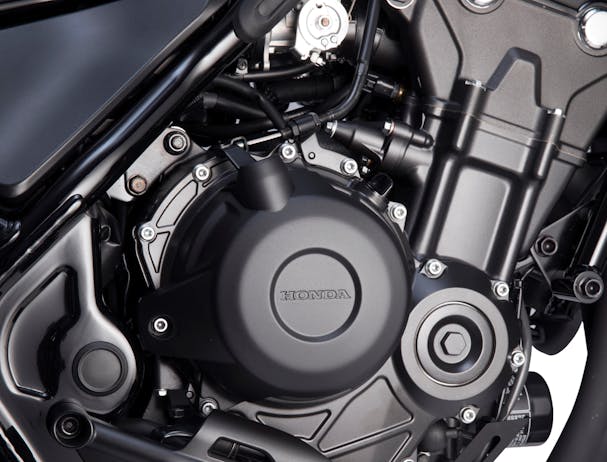 SPORTY ENGINE
Twin-cylinder engines are a great choice for a machine like the CMX. Honda twins are famous for their versatility and the 471cc engine in the CMX is one of our best ever. The parallel-twin engine is narrow, which helps reduce overall bike size. Plus, it offers lots of low-rpm torque, but plenty of higher-rpm performance.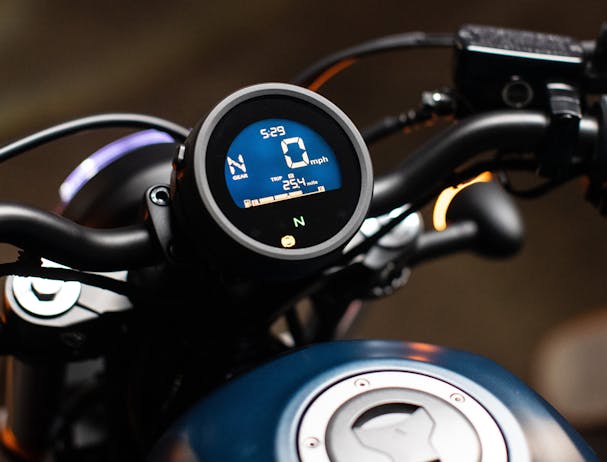 CLASSIC INSTRUMENT SHAPE
Another iconic feature merging traditional and modern, Rebel's instruments take on a classic shape and fill it with up-to-date digital LCD content. New for 2020, the software will feature a gear location monitor and a fuel consumption monitor.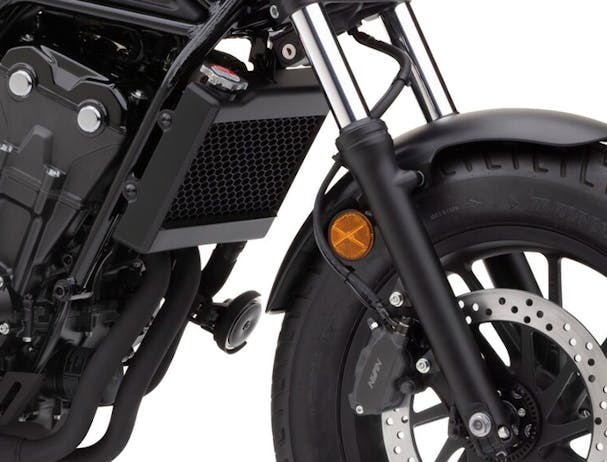 REFINED SUSPENSION
The fork is fine-tuned for even greater comfort and efficiency. The rear shocks are now loaded with nitrogen and now have a new, stiffer spring setting. Much like the top, it's about bringing ease and value to your riding experience.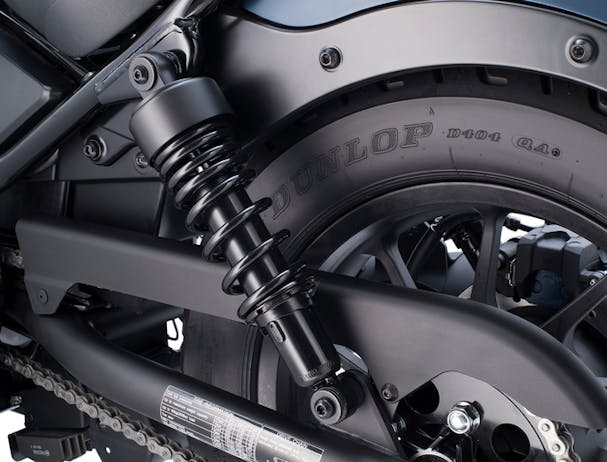 STEEL REAR FENDER
True steel is never out of style. The CMX has a steel rear fender that is either color-matched to the tank or matte black. The color looks fantastic and the steel fender helps to provide a sturdy base for the optional/removable passenger seat.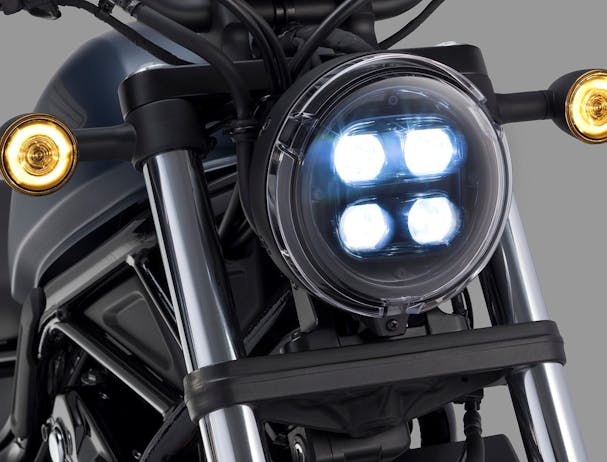 LED LIGHTING
The lamp is bright and accurate, while the circular nacelle shape, the aluminum casting headlight mount, and the glass lens give the CMX a character that exudes elegance. Driven lighting is as it is now; thinner, simpler and having fewer lifetime changes than incandescent bulbs.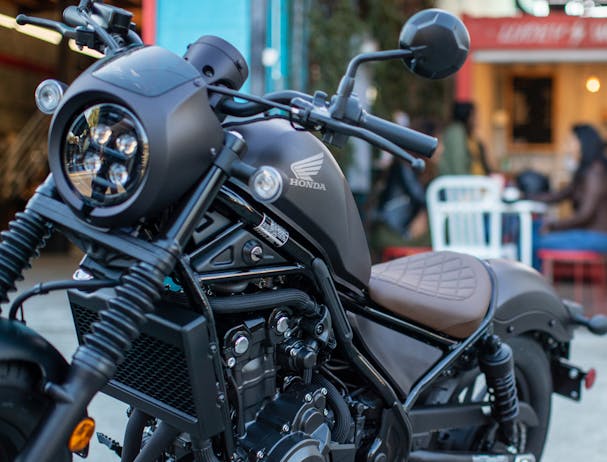 ALUMINUM REAR SUBFRAME
Here's an opportunity for Honda's designers to take a practical aspect of the bike and make it look extra good. The aluminum subframe/fender mounts are sturdy, discreet, compact, and provide a solid base for the optional/removable passenger seat.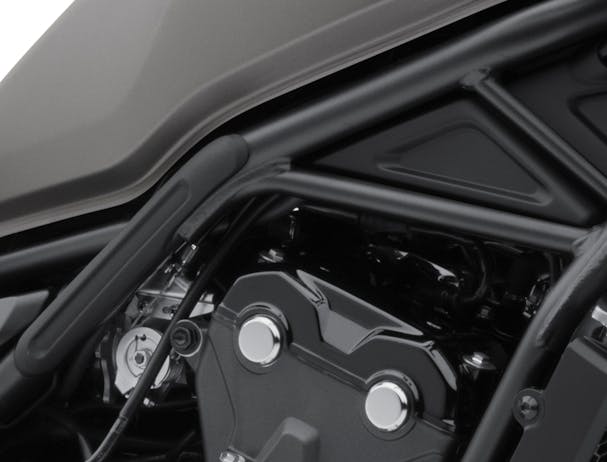 11.2L FUEL TANK
One of the main aspects of motorcycle design is the fuel tank. Keeping 11.2L, the classic fuel tank design of the CMX is timeless, but technologically it also equips the bikes with high fuel performance to allow you plenty of space.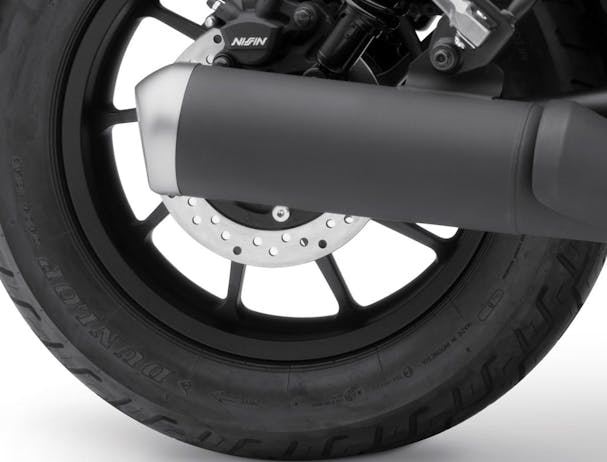 WIDE REAR TYRE
The CMX 's short, fat 16-inch rear tire gives you plenty of grips and helps lower the average seat height and position of the bikes. It's rough, too.
SUPERIOR HANDLING
At Honda, we set high expectations for the way all our bikes perform and feel, and the CMX is the perfect example that we've paid as much attention to the way this bike corners and handles as we do to its knockout shape.