Yamaha YZF-R7 (HO)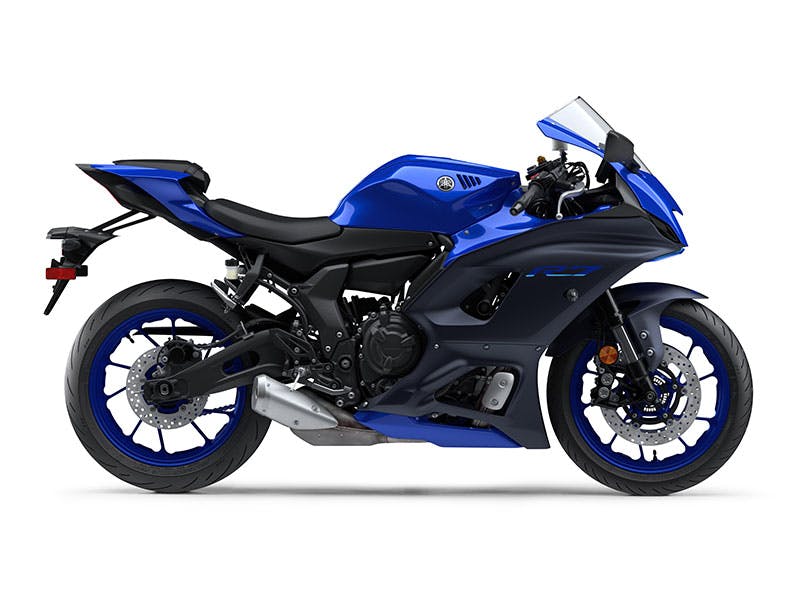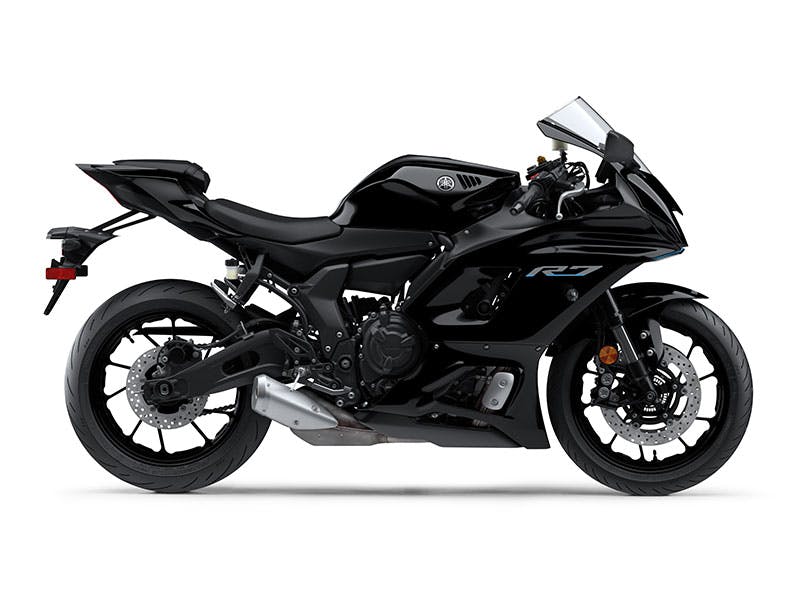 ALL NEW YZF-R7 REVEALED
The all-new 2022 YZF-R7 bridges the gap between the entry-level YZF-R3 and the prestigious YZF-R1, offering a mid-level option for both new riders looking to grow into a more powerful motorcycle, as well as experienced riders seeking a fully-faired motorcycle with supersport performance that fits within their budget. With a unique package of performance, price and sporty styling, the R7 are true to its R-Series DNA and the lineup's aspirational history of racing success.
The YZF-R7 delivers proven power, a narrow chassis, and new styling that reflects the exhilarating next generation of R World. It is packed with a range of features that include an engaging 689cc CP2 engine, a slim and lightweight frame with excellent aerodynamics, an inverted front fork with supreme front-end feel, and a racing-inspired cockpit with a supersport rider position.
The HO model is able to be fitted with an optional Quick Shift System (QSS) for seamless upshifts.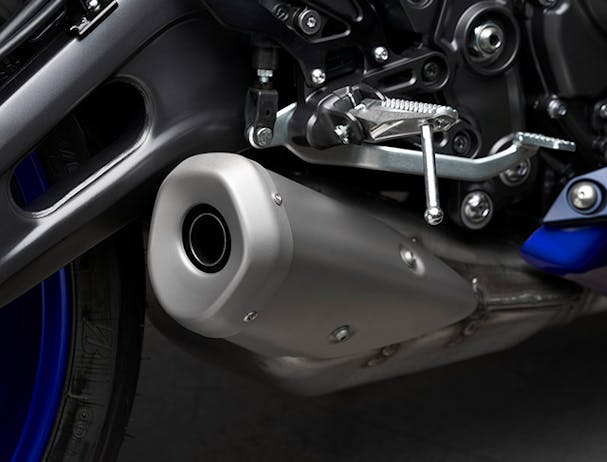 Proven CP2 Engine
YZF-R7 uses Yamaha's proven liquid-cooled, four-stroke, in-line two-cylinder, DOHC CP2 engine, giving the rider a feeling of a direct connection from the throttle to the rear wheel.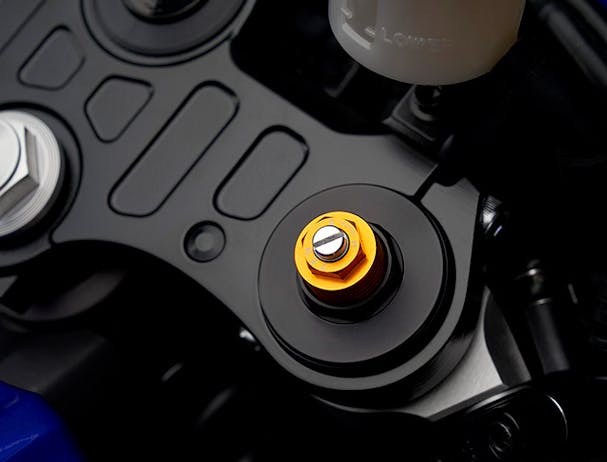 KYB Sports Suspension
The 2022 YZF-R7 features an inverted KYB 41mm front fork with an optimised spring rate and damping settings for an excellent front-end feel during cornering and braking. The product-specific settings make for easy and predictable behaviour, with a stiff feel for twisty roads and racetracks.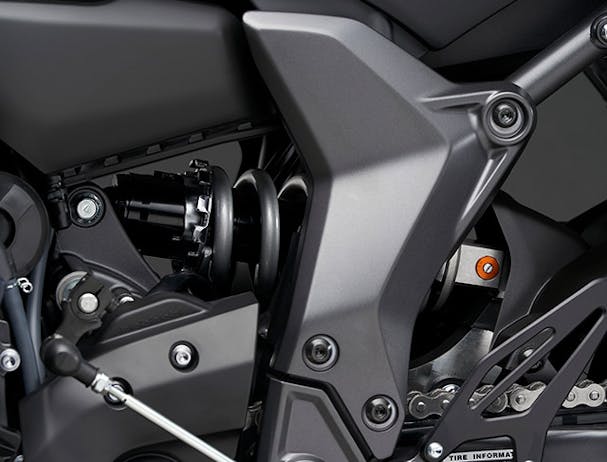 Ultra-Narrow Lightweight Chassis
The YZF-R7's ultra-narrow, high-strength steel frame provides excellent rigidity for a sporty and responsive ride by mounting aluminium centre braces near the swingarm pivot which improve torsional rigidity.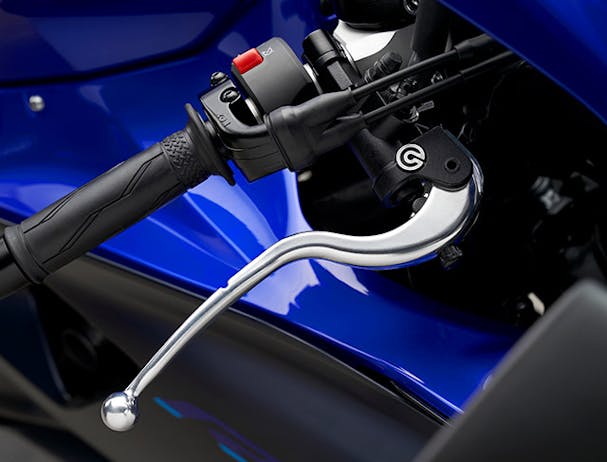 Potent Braking Power
This new Brembo radial master cylinder provides a more linear supply of hydraulic pressure to the radial mounted, four pot front brake calipers creating excellent controllability and stopping power through dual 298mm front brake rotors.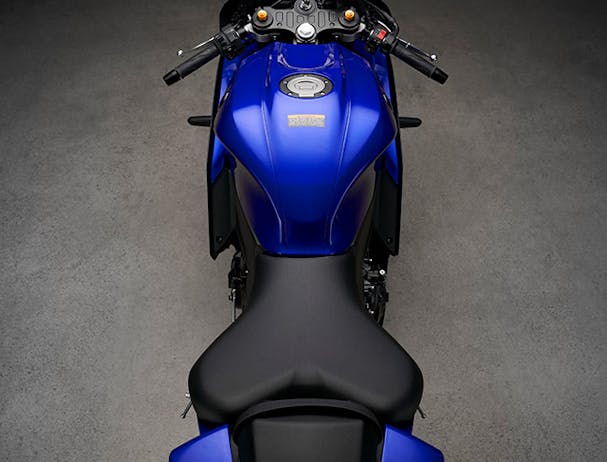 Comfort-Focused Racing-Inspired Cockpit
A comfortable new seat with material and cushioning used in the YZF-R1, combined with new low-profile fuel tank covers with deep knee pockets for optimal hip and knee positioning gives the rider freedom to move while also providing a firmly planted feel when leaned over.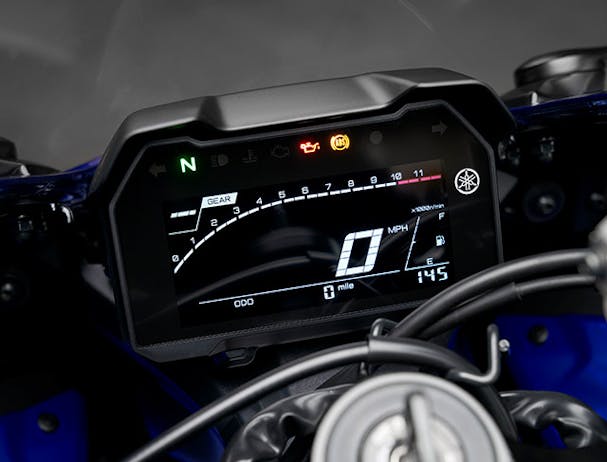 New LCD Instruments
The high-contrast negative dashboard and its compact and lightweight multifunction display with larger displays for the clock, gear, trip meters and tachometer provide clear information.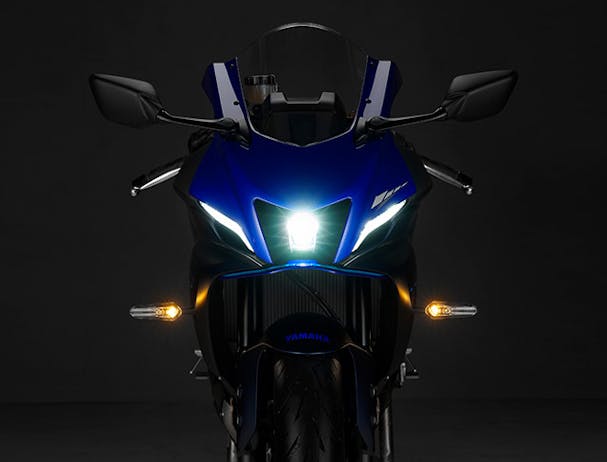 New LED Lighting
The R7 is also equipped with a new LED taillight and front and rear turn signals. Light and compact, the new LED lighting complements the next-generation style of the bike and reinforces the premium specification of the supersport class.