YAMAHA XSR900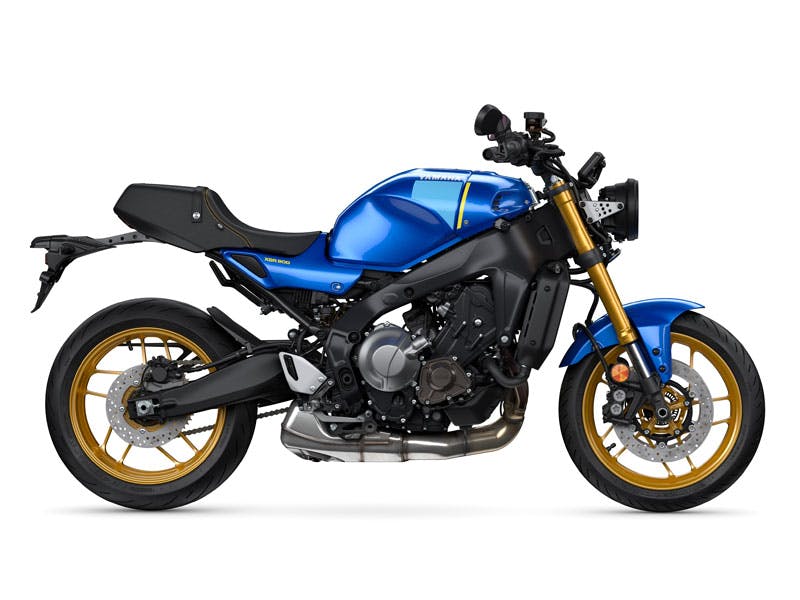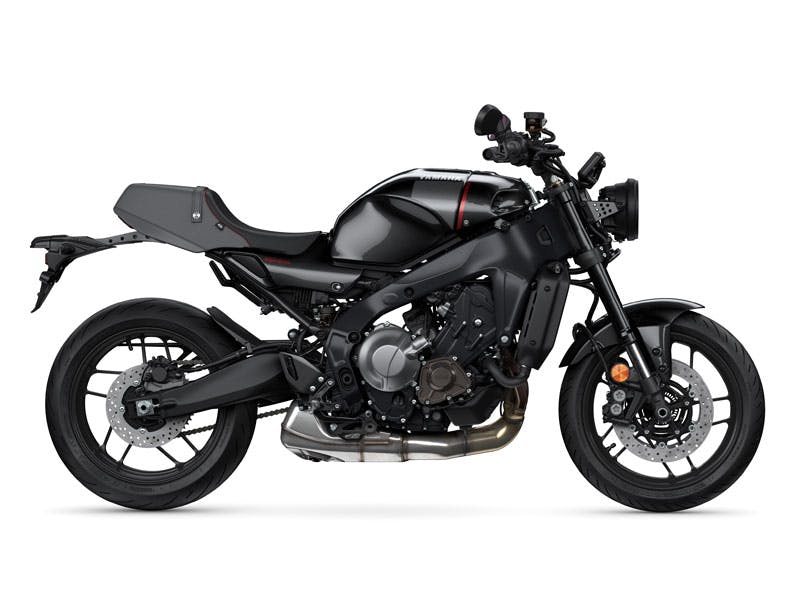 Timeless Authenticity
The XSR900 holds its own on all routes, whether it is on those daydreaming twisty roads or the open straight, it feels at home doing both. Equipped with the most modern electronics package that gives every rider the highest level of controllability in any type of situation. And with its sporty Quick Shifter as well as a relaxed Cruise Control, you can go as you please with this 3-cylinder muscle machine.
Don't be fooled by the timeless good looks of the XSR900, because underneath that 80's sportbike look there's some serious high-performance technology. Not only does it come with the smooth 890cc CP3 engine with a ton of torque, but it's also fitted with a lightweight Deltabox-style chassis with Brembo radial master cylinder, lightweight Spinforged wheels and fully adjustable suspension.
As the emperor of the Sport Heritage range, the XSR900 is the ultimate proof of the Faster Sons philosophy in action. Taking its design inspiration from some of Yamaha's legendary historic machinery, this high-performance motorcycle is the living proof of decades of intensive research and development.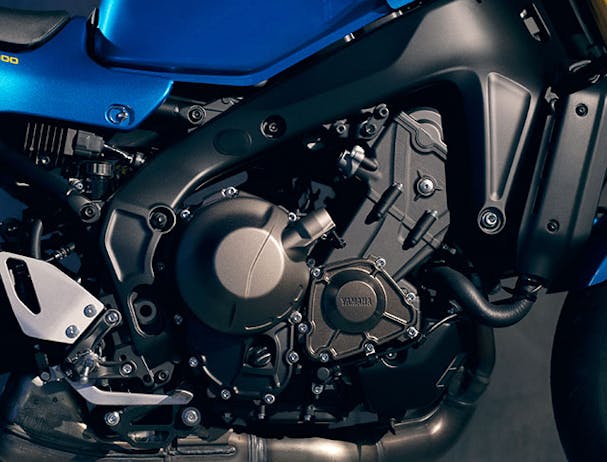 High Torque 889cc 3-cylinder
Yamaha's 889cc CP3 engine is the perfect match for the XSR900's sporty and versatile Deltabox chassis. Producing high levels of linear torque, this smooth and controllable inline 3-cylinder engine is ready to deliver whatever style of riding you feel like at the time.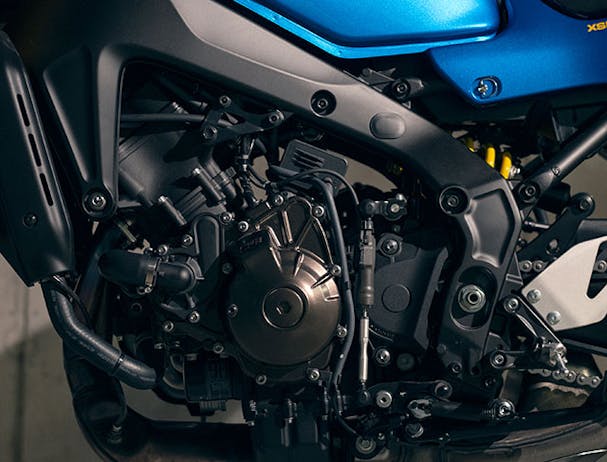 Deltabox Aluminium Chassis
Longitudinal, lateral and torsional rigidity are all significantly increased, resulting in better straight-line stability together without affecting agility. The head pipe is located 30mm lower than the previous model for the increased feeling when cornering.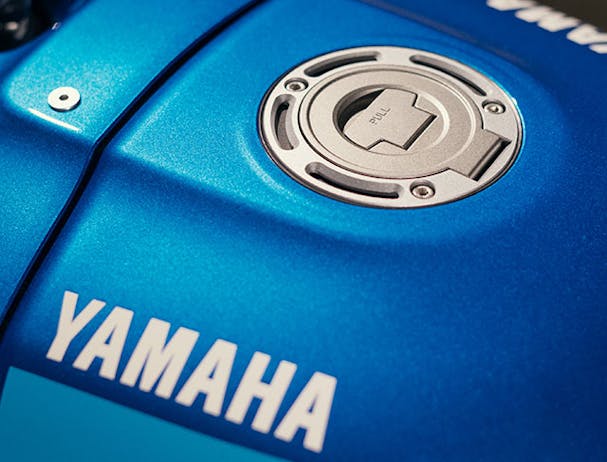 Race-inspired Fuel Tank
The XSR900's fuel tank is inspired by Yamaha's 80s-era Grand Prix road racers and features air intakes at the front that not only help to enhance the engine efficiency but also transmit the powerful sound of the intake roar to the rider at higher speeds.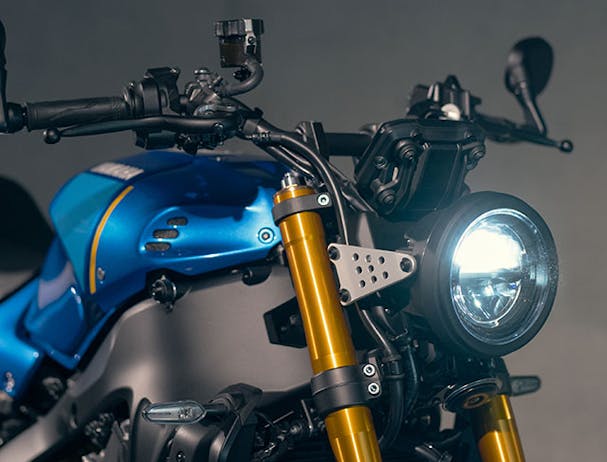 Round LED Headlight
An endearing characteristic of the original XSR900, the round headlight, has been continued but takes it to the next level with full LED functionality.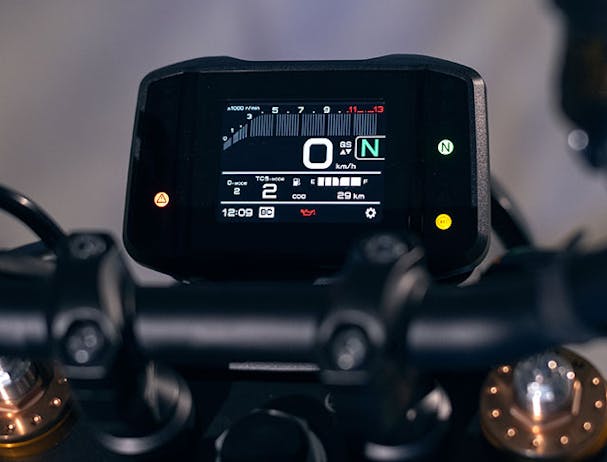 Sophisticated Electronic Rider Controls
At the heart of this system is an R1-derived 6-axis Inertial Measurement Unit which controls the Lean Sensitive Traction Control, Slide Control System and front-wheel LIFt control system for secure riding in different conditions.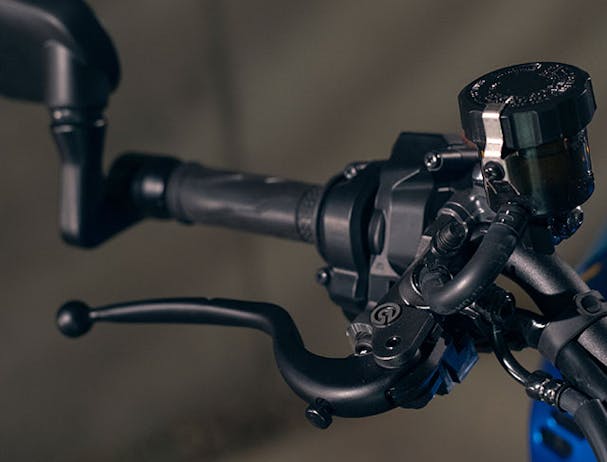 High Performance Brakes and Suspension
No compromises have been made when it comes to the XSR900's technical specification that includes a Brembo radial master cylinder and 298mm dual front discs that give you high levels of braking power and precise controllability.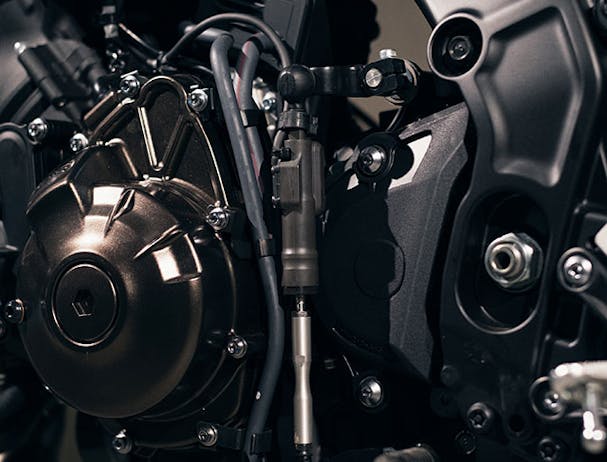 QSS, Cruise Control, A&S clutch
The XSR900 comes with a high specification as standard and includes a Quick Shift System for clutchless upshifts and downshifts, as well as an Assist & Slipper (A&S) clutch for increased chassis controllability when slowing down.