YAMAHA WR250F (Unregistered)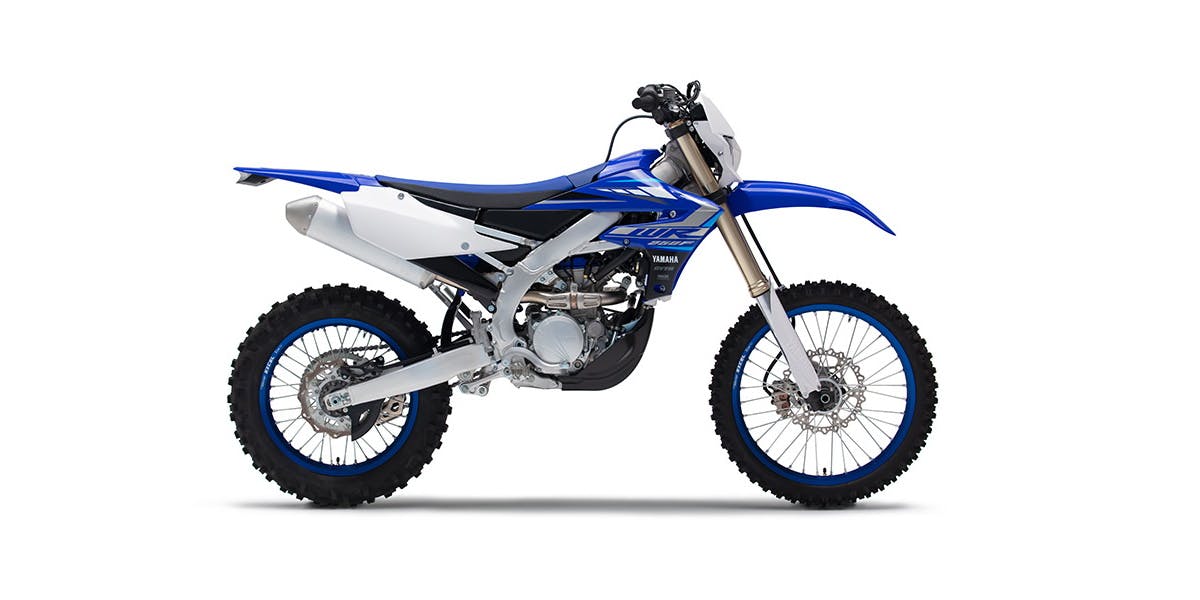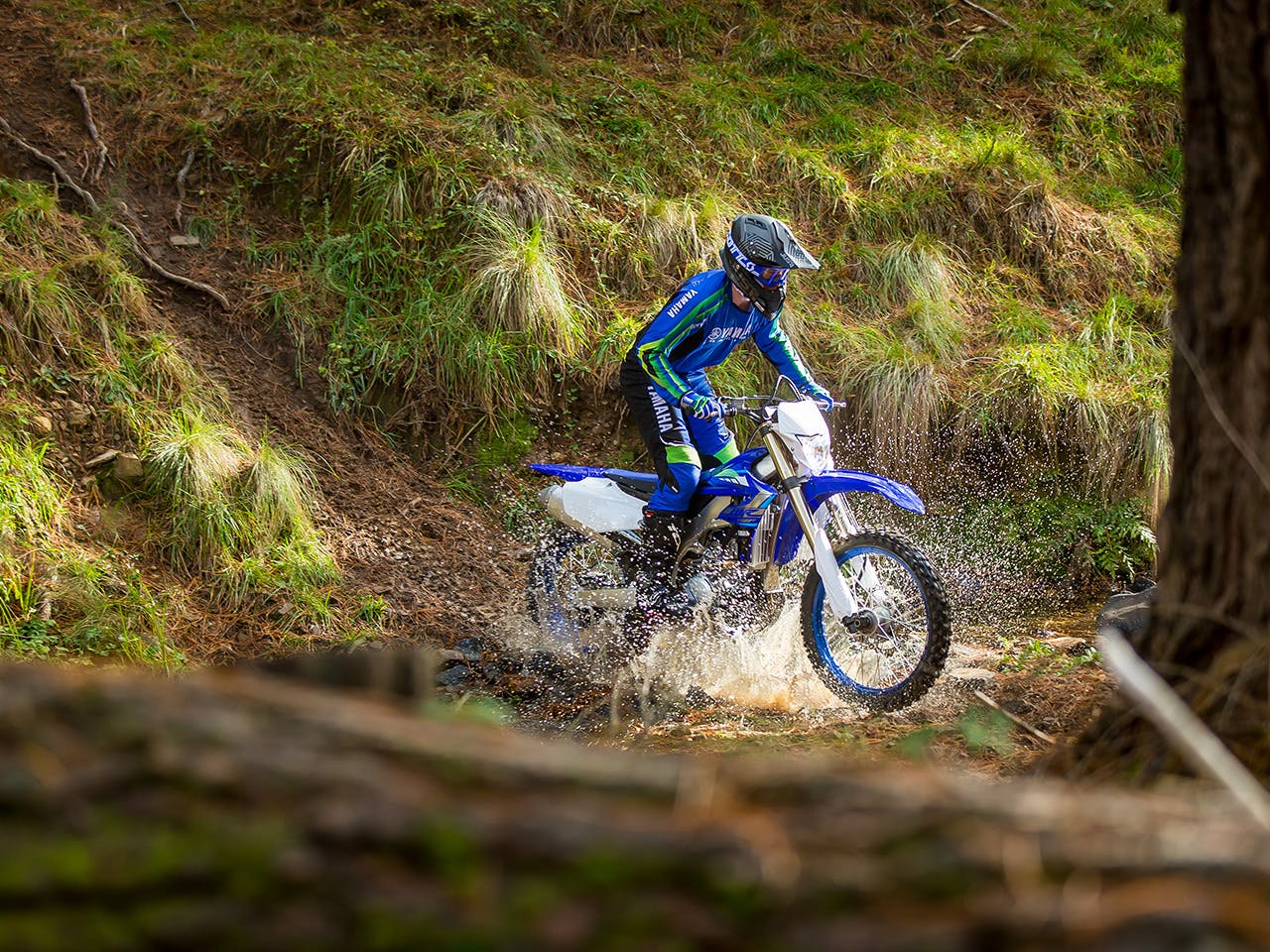 Carving through single track like a hot knife through butter.
The all new WR250F is closer than ever to the industry leading YZ250F and the cross-country racing YZ250FX. All three models are based on the same platform but with significant differences that suit the type of riding for which they have been designed.  The goal for the new WR250F was to provide superior handling and increased steering precision while retaining high speed stability. And to create a slimmer and lower machine that inspires more confidence with a lighter feeling. Thorough testing has revealed that the new machine has surpassed this goal by allowing super easy direction changes with high levels of manoeuvrability. Power is stronger at all levels and delivered in a linear fashion with excellent traction characteristics.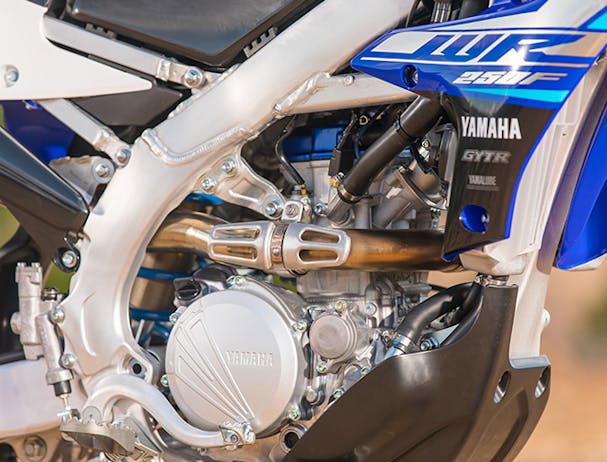 High performance engine
The new WR250F engine features a new high compression forged aluminium piston, revised valve angle and exhaust cam timing with revised balance factor -  all based closely on the winning fuel-injected YZ250F design.
Aluminium Bilateral Beam Frame
WR250F now runs the same bilateral beam frame as the sharp handling current model YZ250F.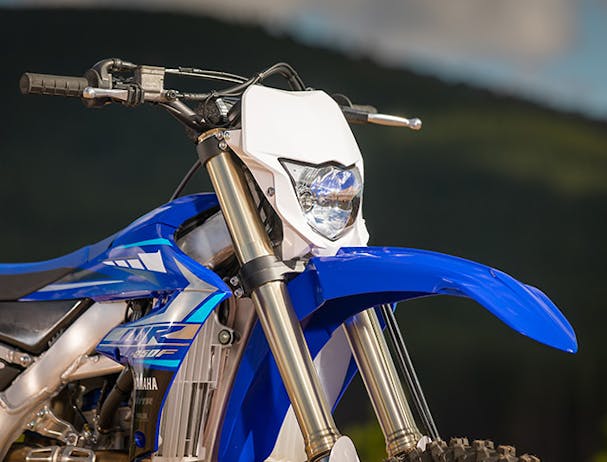 Industry leading suspension
WR250F runs the same KYB air-oil-separate closed chamber upside-down front fork as the YZ250F but with model-specific enduro settings to provide stable damping force.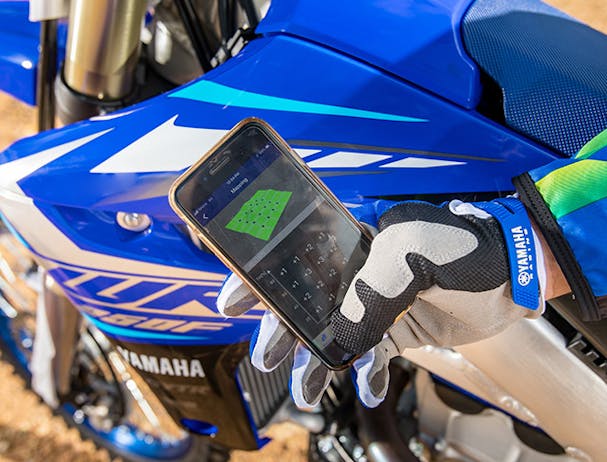 New Smartphone Tuning
On board WiFi means that you can tune the new WR250F to different track conditions using your smartphone. A downloadable Power Tuner app allows you to make fuelling and ignition timing changes instantly and upload/share them for the ultimate in track-side tuning.