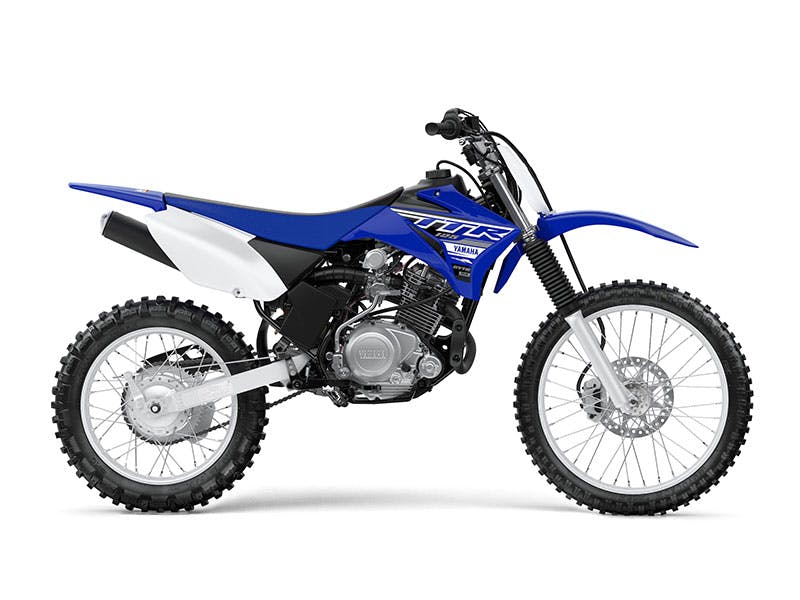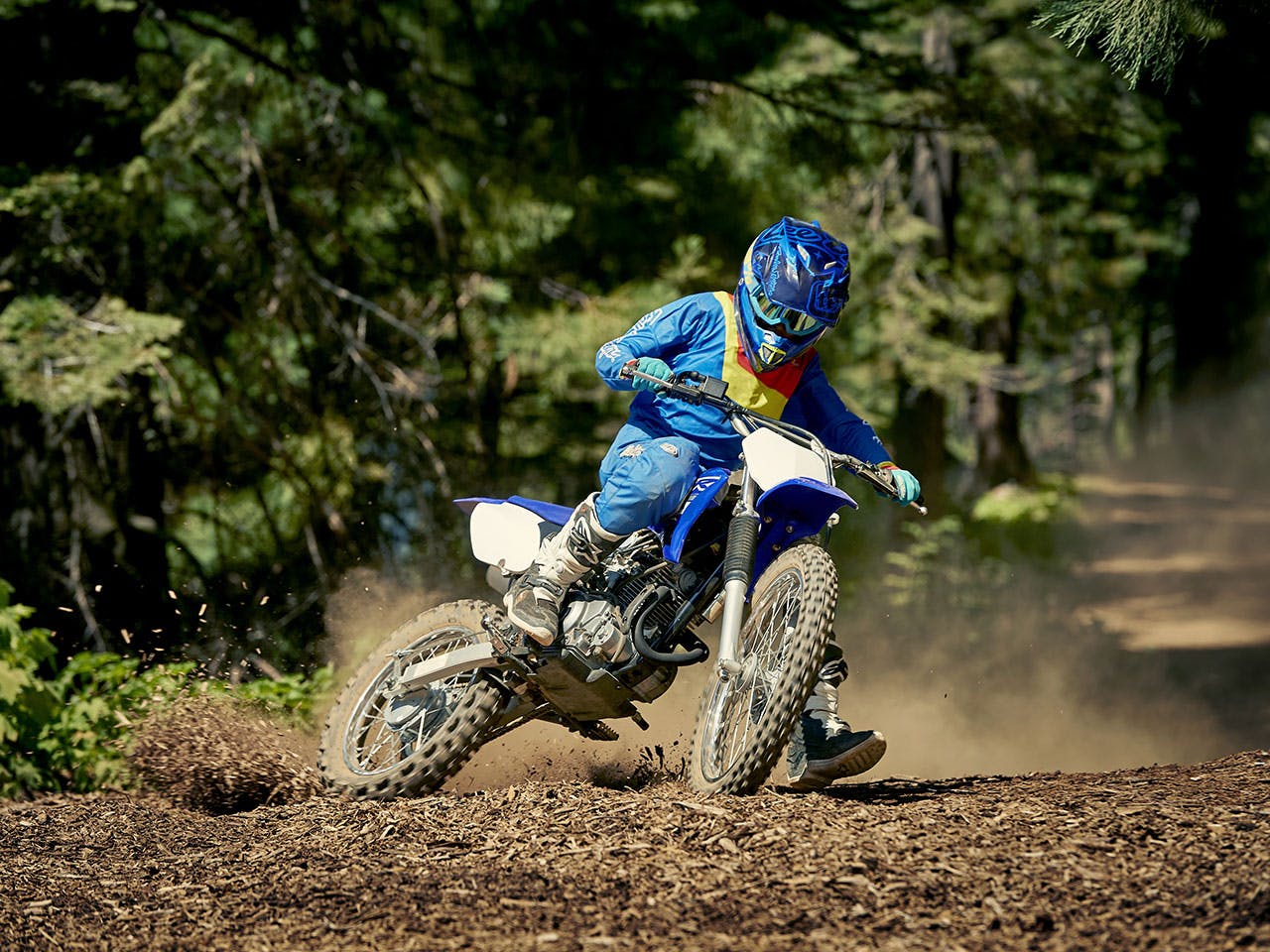 It's An Unsurpassed Mid-Sized Playbike
With a range of race-developed features, including a disc front brake, tough lightweight bodywork and long-travel front and rear suspension, the TT-R125LWE are the next step up from our mid-sized TT-R110E. For impressive and powerful performance that younger riders will enjoy, the 125 cc air-cooled, 4-stroke single-cylinder engine is rugged and easy to maintain. There's no tool quite like a TT-R125LWE for discovering the joy of the world outside your fence. With its sharp steering, comfort and great terrain holding, it's an unsurpassed mid-sized playbike that rapidly grows confidence and enjoyment in a rider. With 180 mm suspension travel at the front and 168 mm at the rear, the TT-R125LWE can take on tough terrain. And like all the TT-R models, from 50cc to 230cc, Yamaha quality and reliability come as standard.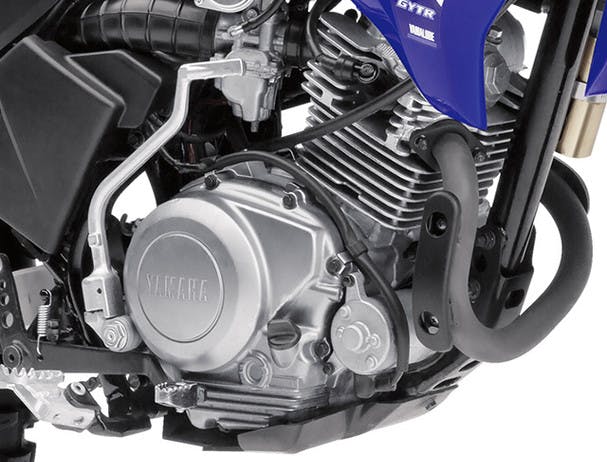 125cc 4-Stroke Engine
Driven by a 125 cc 4-stroke engine, the TT-R125LWE deliver plenty of smooth power for spirited off-road riding.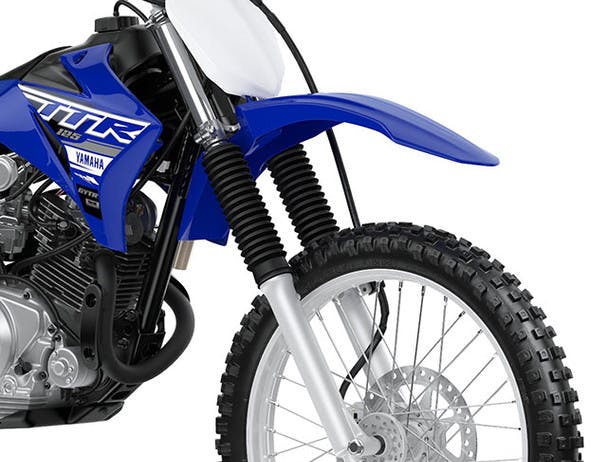 Long Travel Suspension
Check out the compact steel frame and rugged suspension systems and you can see that this is a seriously capable off-road motorcycle.
YZ-Inspired Bodywork
The stunning bodywork on the TT-R125LWE was inspired by our MXGP-winning YZ bikes.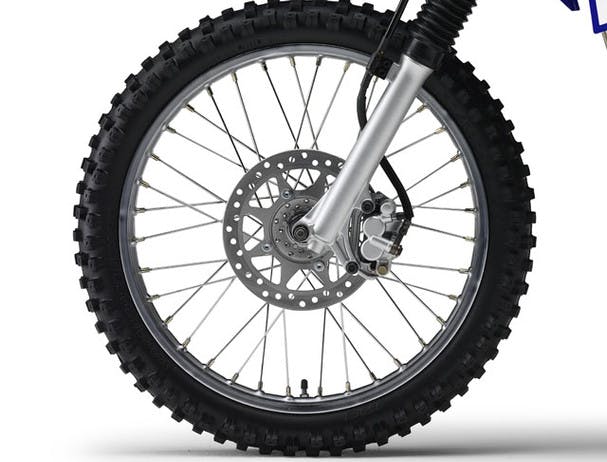 Smooth Stopping Power
To handle the TT-R125LWE's perky performance, the bike has an efficient 220 mm diameter front disc brake that allows the rider to reduce speed with minimum effort.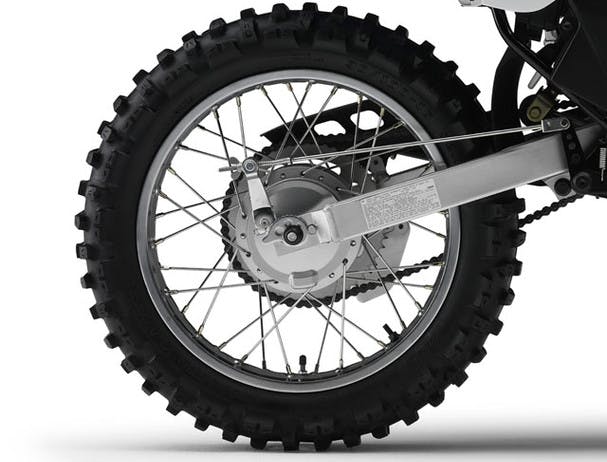 Large Diameter Wheels
To complement the rugged chassis and long-travel suspension systems, the TT-R125LWE is equipped with a 19-inch diameter front wheel and a 16-inch diameter rear wheel.