YAMAHA NMAX 155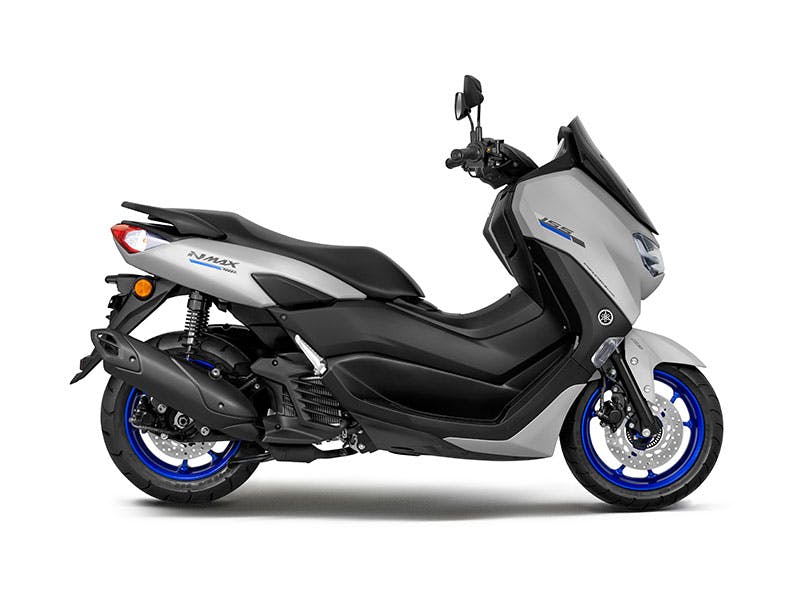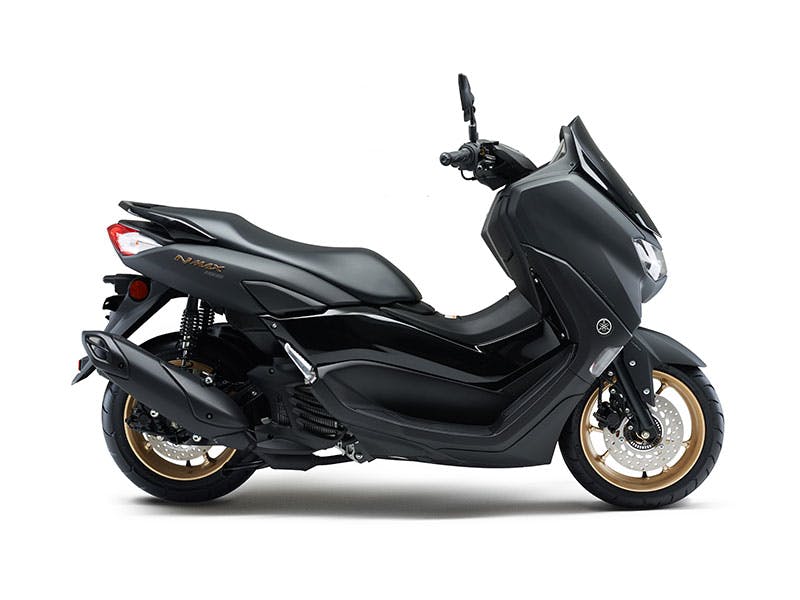 The Spacious Riding Position And Long Dual Seat
Times are changing, and we all need to think about the smartest way to travel in and around the city. Driven by a powerful 155cc engine that gives you faster acceleration for easier overtaking – as well as a higher top speed for keeping ahead of traffic on the highway – the new NMAX 155 is Yamaha's vision of personal new mobility.
Its sporty new body design comes with the latest LED lights and features an aerodynamic front fairing that gives increased protection from the wind and rain – while the new frame ensures easier manoeuvrability in traffic and provides a more comfortable and relaxed riding position.
But what really makes the NMAX 155 the ultimate urban commuter is its ability to keep you connected at all times. Its new Communication Control Unit (CCU) pairs via Bluetooth with your smartphone to give you access to important information – and features like the Smart Key keyless ignition, power socket and under-seat storage make everyday life so much easier.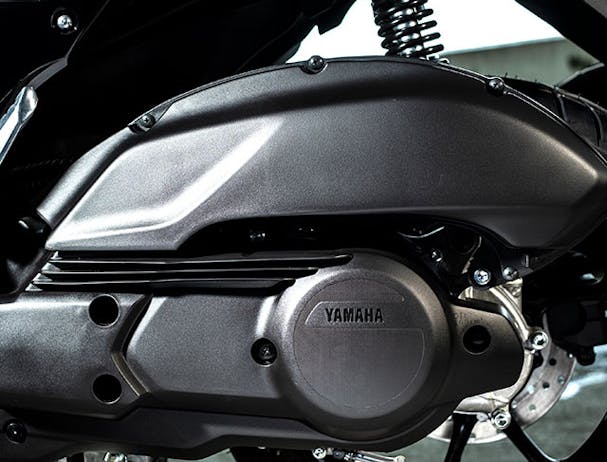 Powerful Blue Core Engine
A liquid-cooled, 4-stroke SOHC, 155cc, single-cylinder, 4-valve fuel-injected Blue Core engine with CVT is adopted delivering excellent power and torque characteristics. This EURO5-compliant engine is also extremely quiet and economical, and with the larger 7.1-litre fuel tank you can ride around 300 km between refills.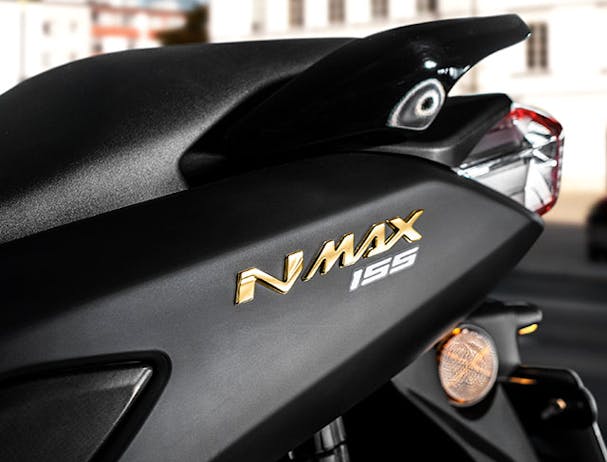 Sporty and Lightweight Chassis
The frame pairs together a 60.5 mm diameter main pipe, 45 mm diameter down tube and 1.6 mm thick reinforcement pieces. The seating area is now wider to allow more freedom in the sitting position. The width of the footboards has also been increased by 5 mm over the current NMAX.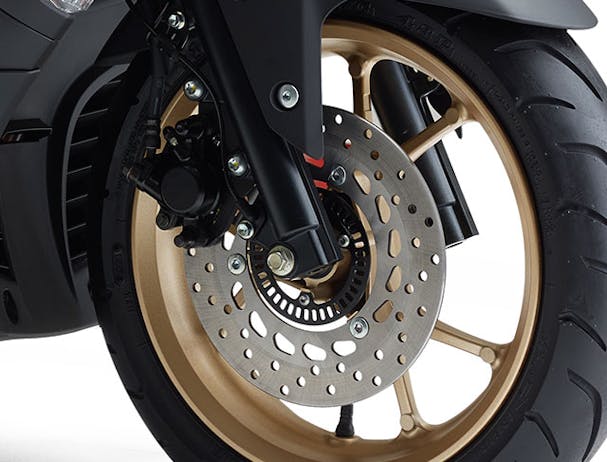 ABS Braking
For strong and effective stopping performance the NMAX 155 is equipped with a 230mm front disc and a 230mm rear disc that give plenty of feel for smooth braking. This sporty high specification scooter also comes with ABS as standard, to give you even more controllable braking power and increased confidence in varying conditions.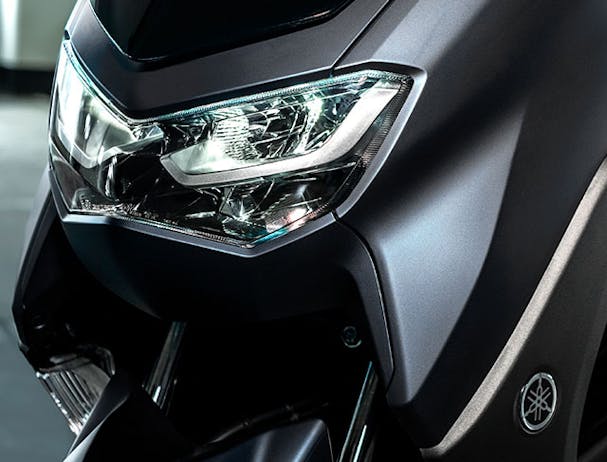 Dynamic and Sporty Body Design
Yamaha is taking the new NMAX 155 to the next level with a new body design featuring a stylish front cowl with dynamic new twin-eye style LED headlight and built-in position lights – while the new LED taillight and integral front and rear flashers enhance the premium look and feel of Yamaha's ultimate entry-level scooter.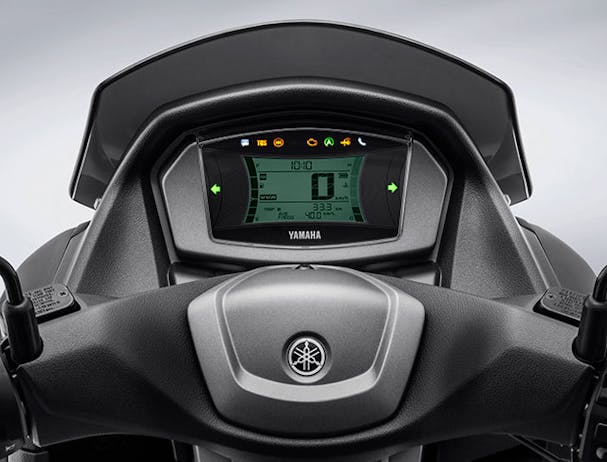 Compact Yet Roomy
The compact NMAX 155 will fit into the tightest parking area - and yet while being small on the outside, you'll find the interior surprisingly spacious - with generous rider legroom and plenty of space for your passenger.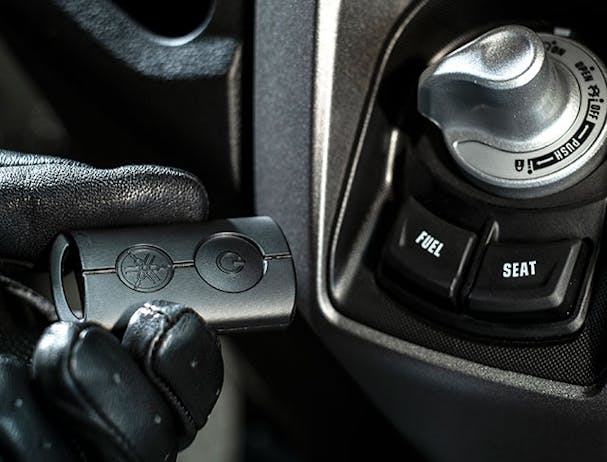 Smart Key System
NMAX is one of the most sophisticated scooters in the class, and it comes with Yamaha's Smart Key system as standard equipment. No more messing around looking for conventional keys in a dark car park at night!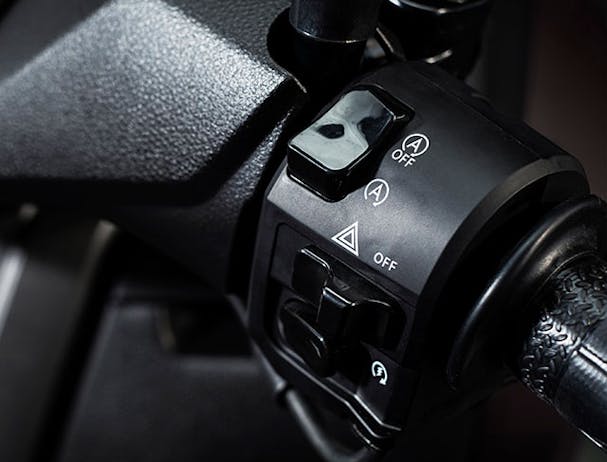 Start Stop System
By riding such an economical scooter you're already helping to lessen your carbon footprint, and to further reduce urban pollution and minimize fuel consumption the NMAX is equipped with a Start & Stop system that cuts in when you come to a stop at traffic lights or in congested streets.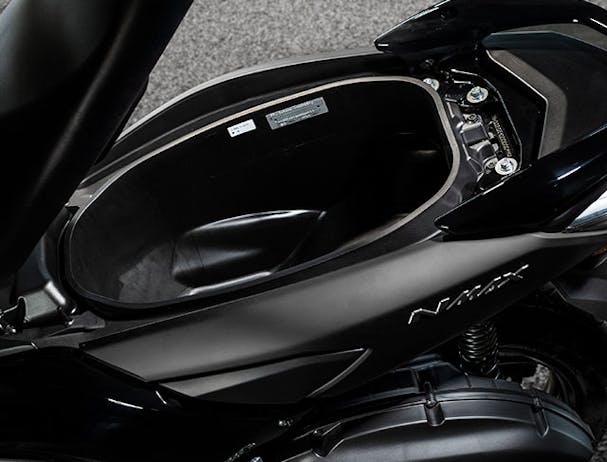 Underseat Storage System
The NMAX also has a practical side that makes it the ideal companion for work and play. Flip up the contoured dual seat and you'll be able to access the spacious storage compartment that's big enough to accommodate your helmet and other personal items when parked.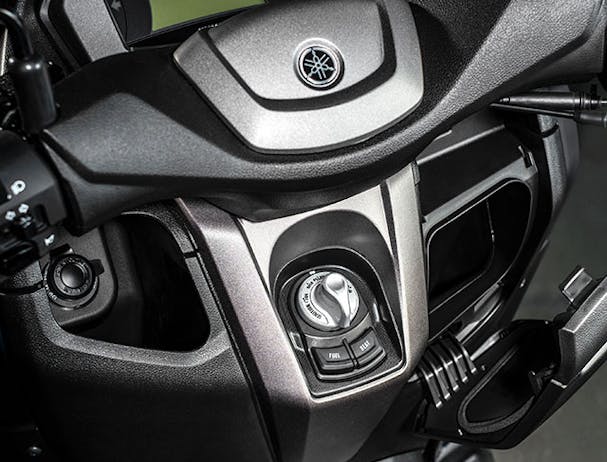 Power socket and front pockets
With its easy-to-use CCU and wide range of MyRide app functions, the NMAX enables you to stay fully connected wherever you go – making sure that you never miss an important communication from work colleagues or friends.