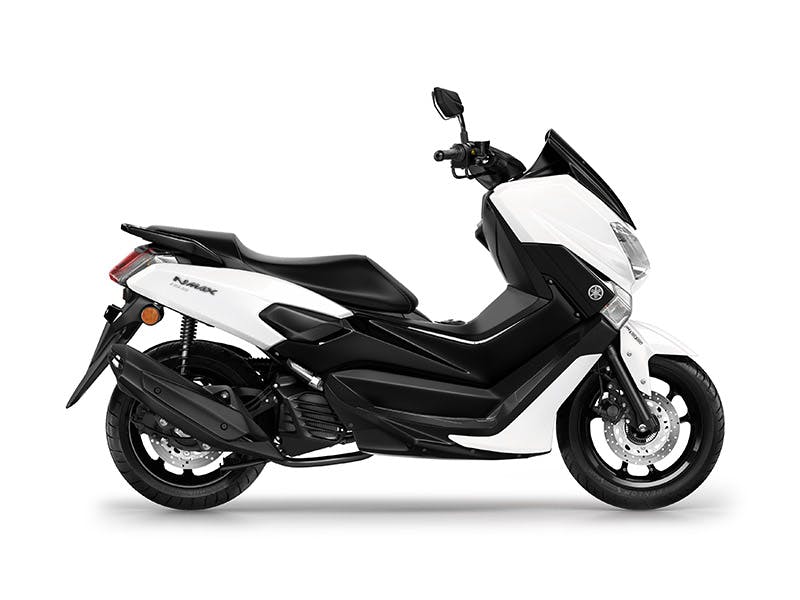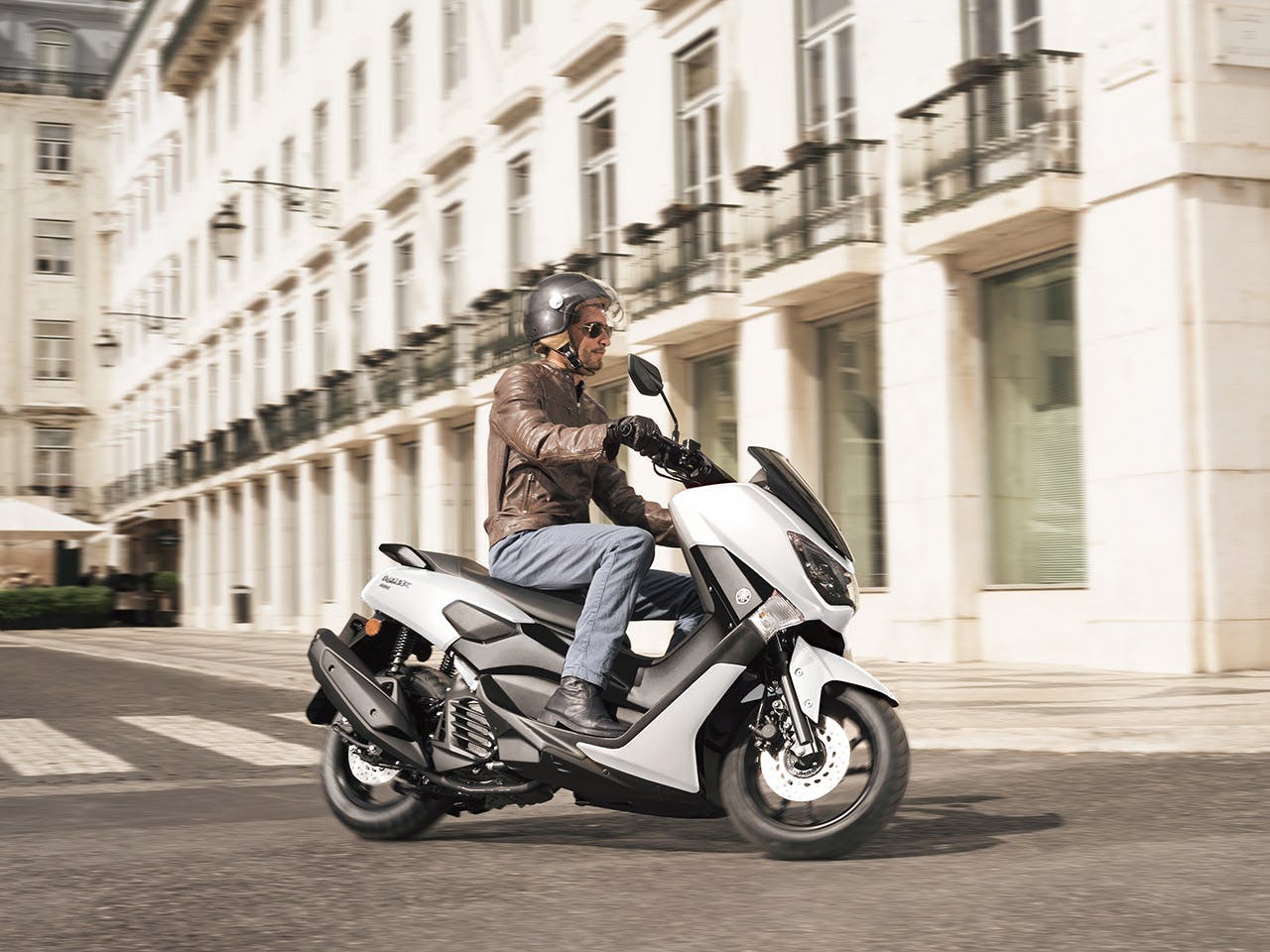 The Spacious Riding Position And Long Dual Seat
The NMAX 155 gives you all the fun and agility you expect from a lightweight scooter – with the added bonus of quicker acceleration and a higher top speed that comes with its new and more powerful 155cc engine. The spacious riding position and long dual seat give you a relaxing and comfortable journey – and with its powerful LED triple headlights and sleek tail, you know you've joined the stylish MAX family. Powerful front and rear disc brakes feature ABS as standard – and with 23.5 litres of under seat storage as well as a handy front pocket, the NMAX 155 is the sporty and practical way to get around.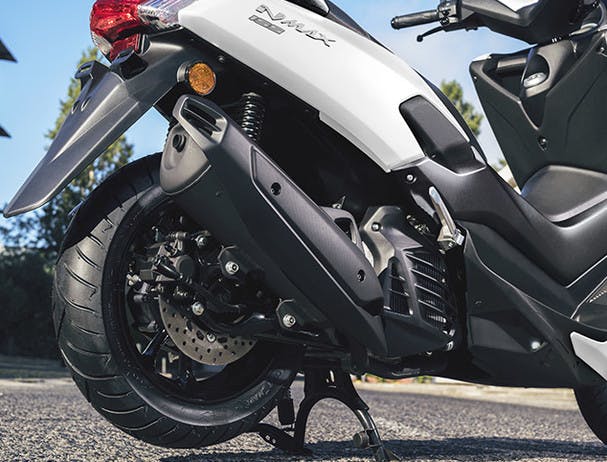 Powerful Blue Core Engine
The NMAX 155's engine has been developed using Yamaha's advanced Blue Core technology.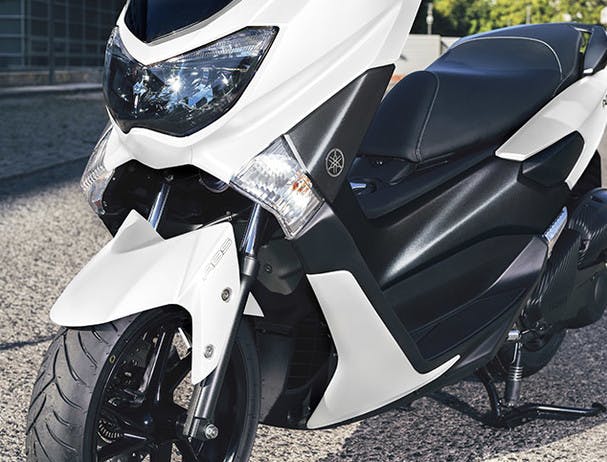 Sporty and Lightweight Chassis
NMAX 155 is equipped with an immensely strong and lightweight tubular frame that delivers a sporty ride and stable handling with easy manoeuvrability.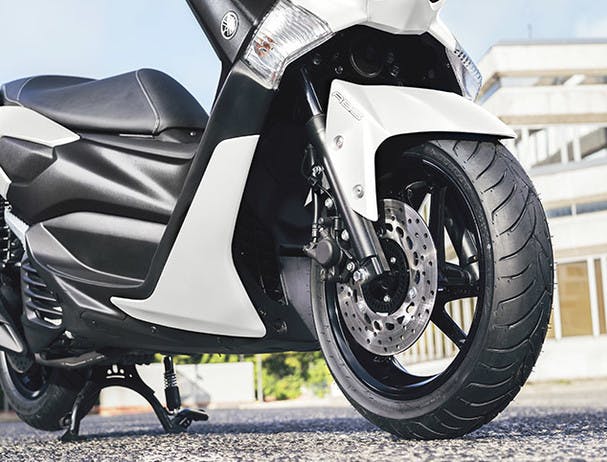 ABS Braking
For strong and effective stopping performance the NMAX 155 is equipped with a 230mm front disc and a 230mm rear disc that give plenty of feel for smooth braking.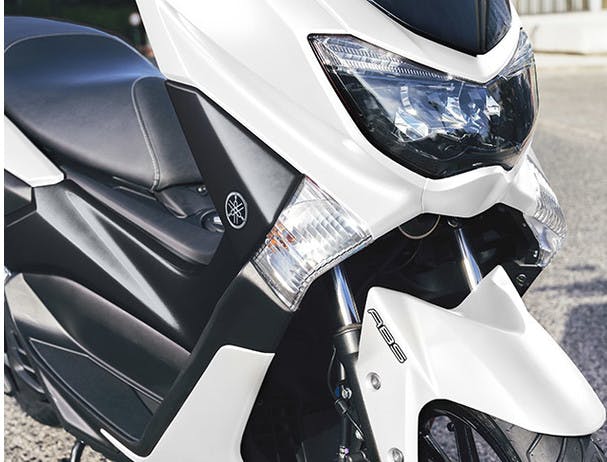 Dynamic and Sporty Body Design
The sporty look and premium design of the sleek bodywork has been influenced strongly by our Sport Scooters.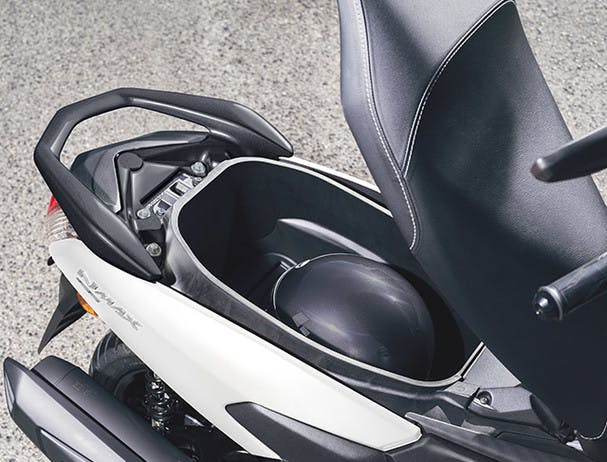 Compact Yet Roomy
The compact NMAX 155 will fit into the tightest parking area - and yet while being small on the outside, you'll find the interior surprisingly spacious - with generous rider legroom and plenty of space for your passenger.