TRIUMPH SCRAMBLER 1200 (XE)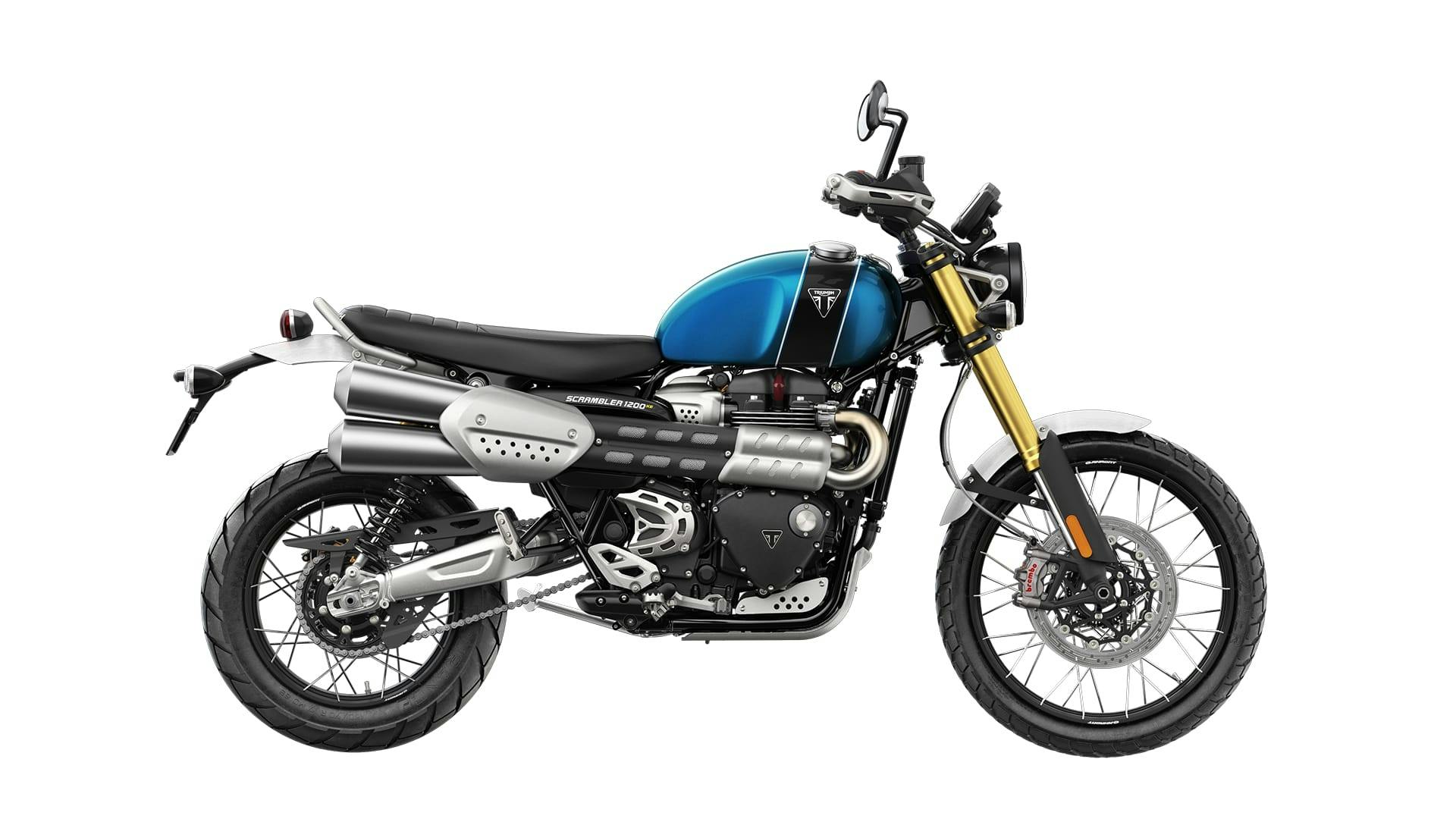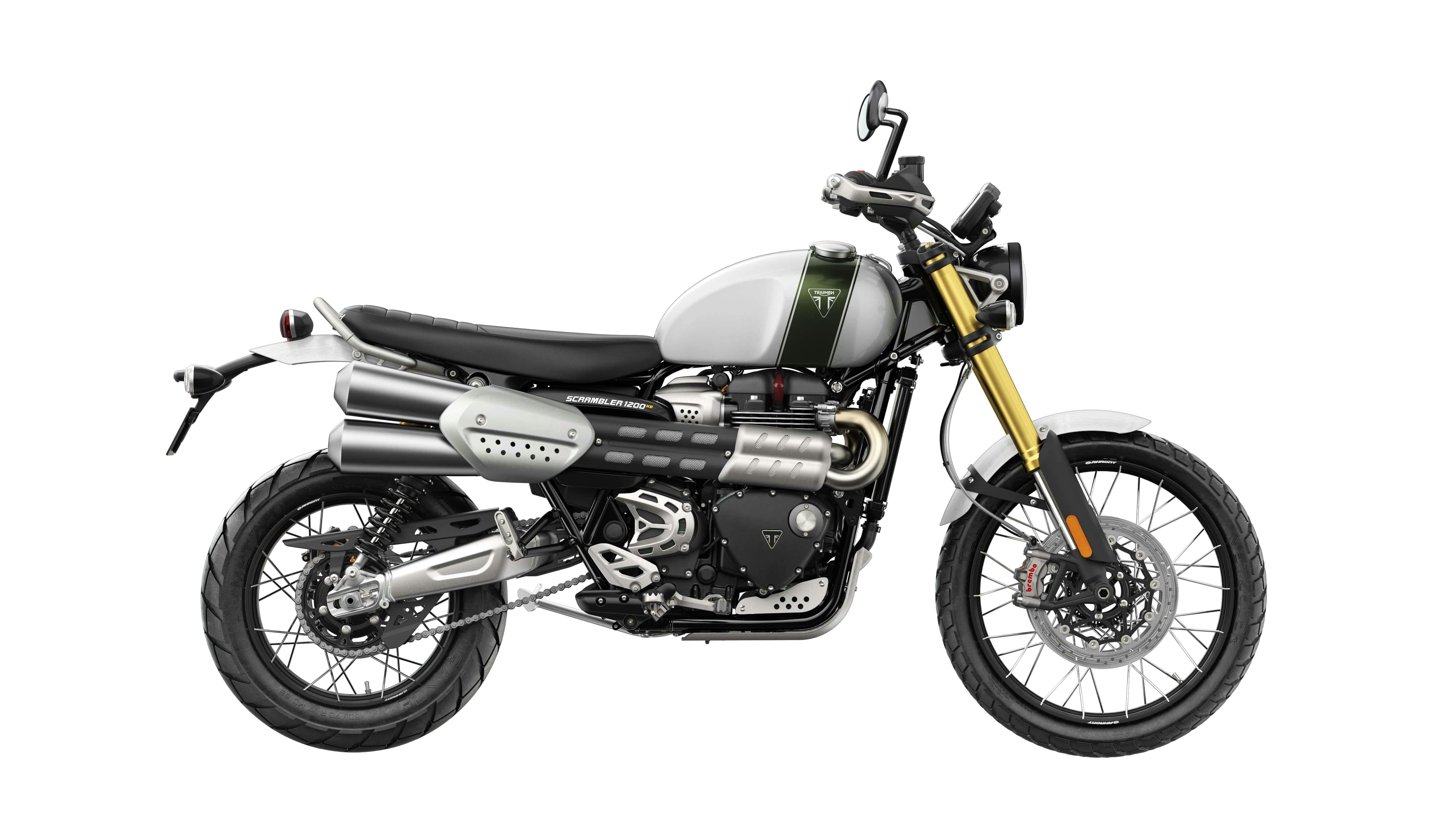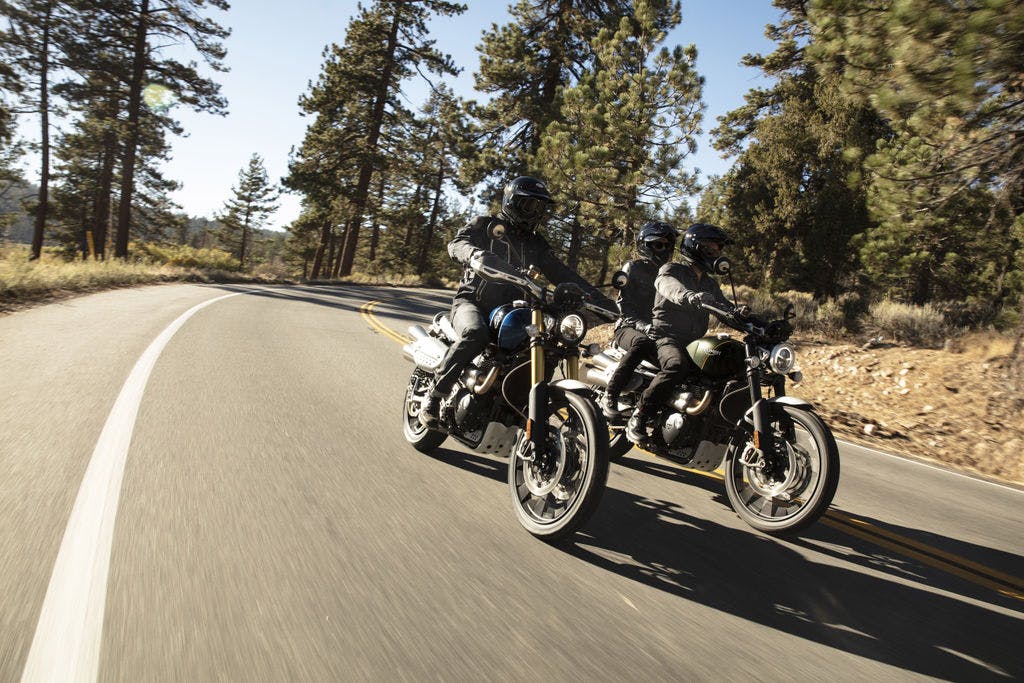 UNPARALLELED ROAD AND OFF-ROAD CAPABILITY
The top-specification all-new Scrambler 1200 XE represents the ultimate in motorcycling freedom.  A motorcycle that enjoys unparalleled road and off-road capability, with a commanding riding position and an ergonomically optimised set-up that handles every bit as naturally on the tarmac as it does doing what even the most focused adventure bike can do, plus of course, full-on scrambling. With a beautiful combination of poise, iconic design and premium finish, married to class-leading road-focused capability and a whole new benchmark in off-road scrambling performance - the result is nothing short of breath-taking. The equipment specification, which includes premium Öhlins long travel rear suspension and Brembo M50 brakes, is without doubt category dominating.  We've also packed the XE with advanced technology to give the rider everything that's needed to approach every ride with poise and assurance, with class-leading features that include cornering optimised ABS and traction control, and 6 riding modes including Off-Road Pro. To further reflect its top-of-the-range status, there are many premium finishes and details that are exclusive to the 1200 XE, and over 80 custom Scrambler 1200 accessories and two inspiration kits to help spec up your scrambler to go everywhere you need – from town, to touring, to tearing up the desert.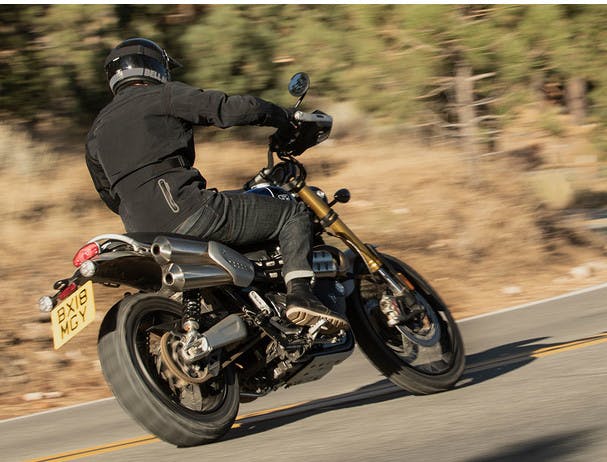 Cornering Optomised Abs & Traction Control With Imu
Exclusive to the XE model, advanced Cornering Optomised ABS & Traction Control deliver greater stability for the rider, even in extreme conditions. This is facilitated by an Inertial Measurement Unit (IMU) which manages how components work together to deliver a superior riding experience.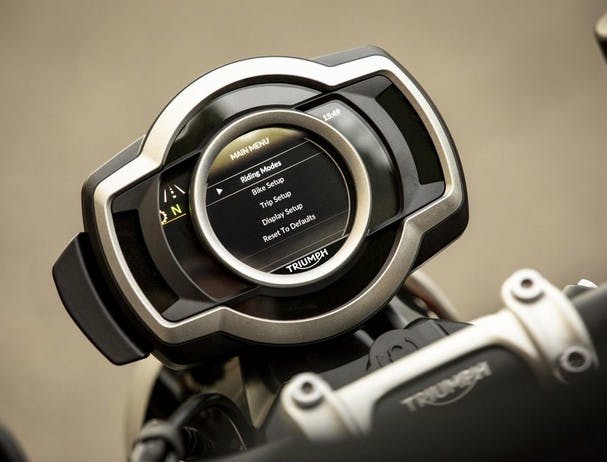 Six Riding Modes
Each of the six riding modes – Road, Rain, Sport, Off-Road, Rider-Configurable and Off-Road Pro – that are available on the XE adjust throttle response, ABS & traction control settings to suit riding conditions.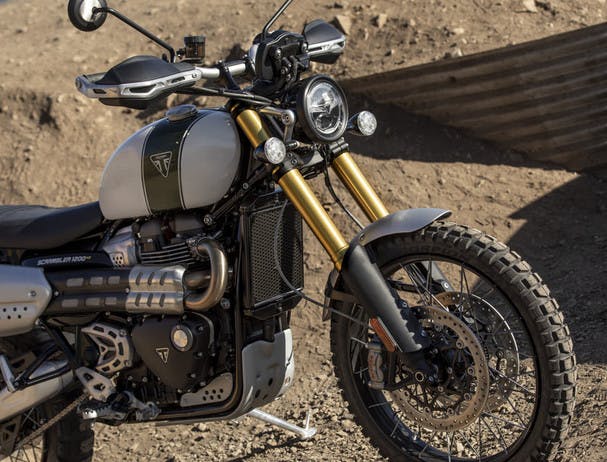 Longer Travel Usd Forks
The XE's premium top specification upside down Showa cartridge front forks are fully adjustable for preload, compression and rebound to maximise ride comfort, and have 250mm of travel (50mm more than the XC model).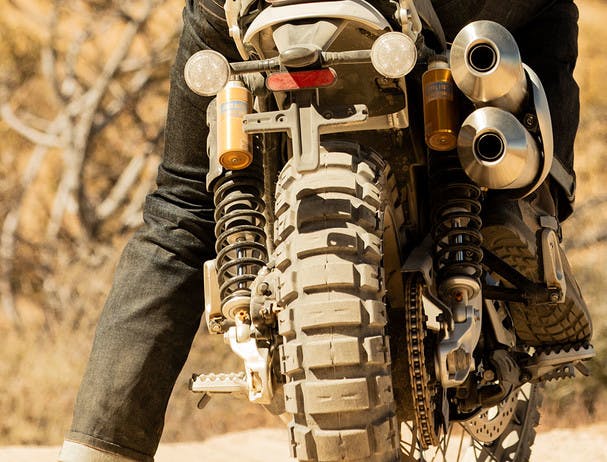 Longer Travel Rear Suspension
To maximise your scrambling options, the Öhlins twin spring rear suspension unit is fully adjustable for preload, compression and rebound, and offers 250mm travel (which is 50mm more than the XC model).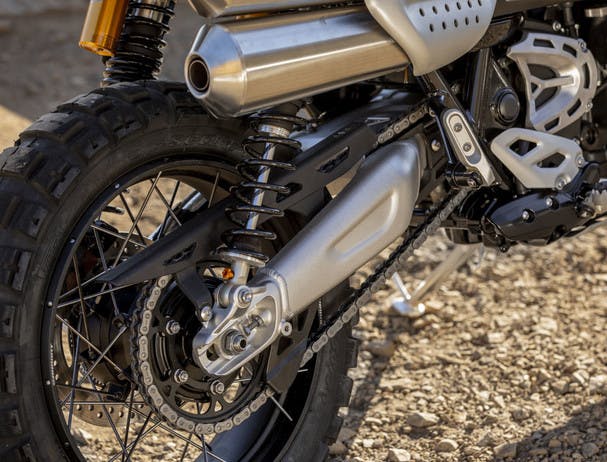 Longer Travel Aluminium Swingarm
The XE's shot blasted and anodised aluminium swingarm is 32mm longer than the XC. This total length of 579mm improves the XE's ground clearance and off-road capability.
Advanced Ride-enhancing Benefits
The Scrambler 1200 has ride-enhancing capabilities including torque-assist clutch, ride-by-wire, cruise control, liquid cooling, keyless ignition, heated grips, excellent fuel efficiency and USB charging socket, making it easier to extend your ride for longer.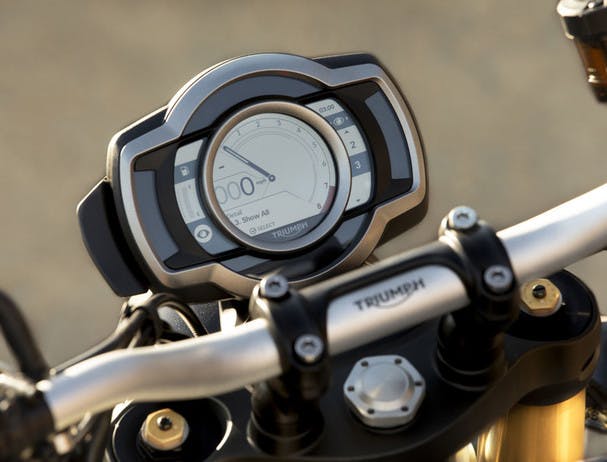 2nd Generation Tft Instruments
A stunning minimalist stylish design has two information layout design themes and includes personalisation capability that allows the rider to include their name in the start-up sequence.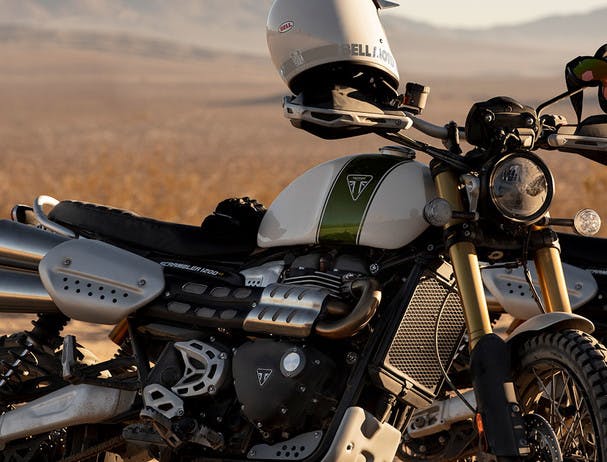 Top-of-the-range Finishes & Detailing
To reflect its top-of-the-range status, the XE comes with all the premium details found on the XC model and more, including; iconic Triumph triangle tank badge, hand guards with aluminium brace, Brembo MCS lever and silver handlebar finish with black anodised risers & clamp.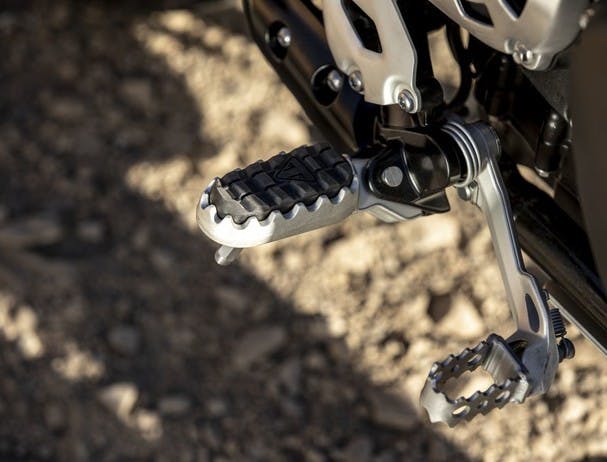 Adjustable Folding Foot Controls
Folding foot controls are included on both Scrambler 1200 models, the XE also allows the rider to alter the height of the brake pedal to suit their riding style or create greater clearance for off-road needs.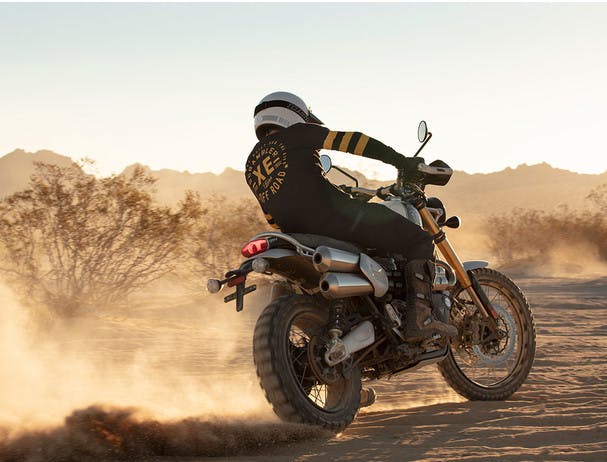 Adjustable Handlebar Position
The Scrambler XE's handlebar position can be adjusted with reversible handlebar risers, removable spacer, and angle-adjustable bars to better suit rider preference and riding style. For added comfort, the XE handlebars are 65mm wider than the XC's.