TRIUMPH ROCKET 3 (R)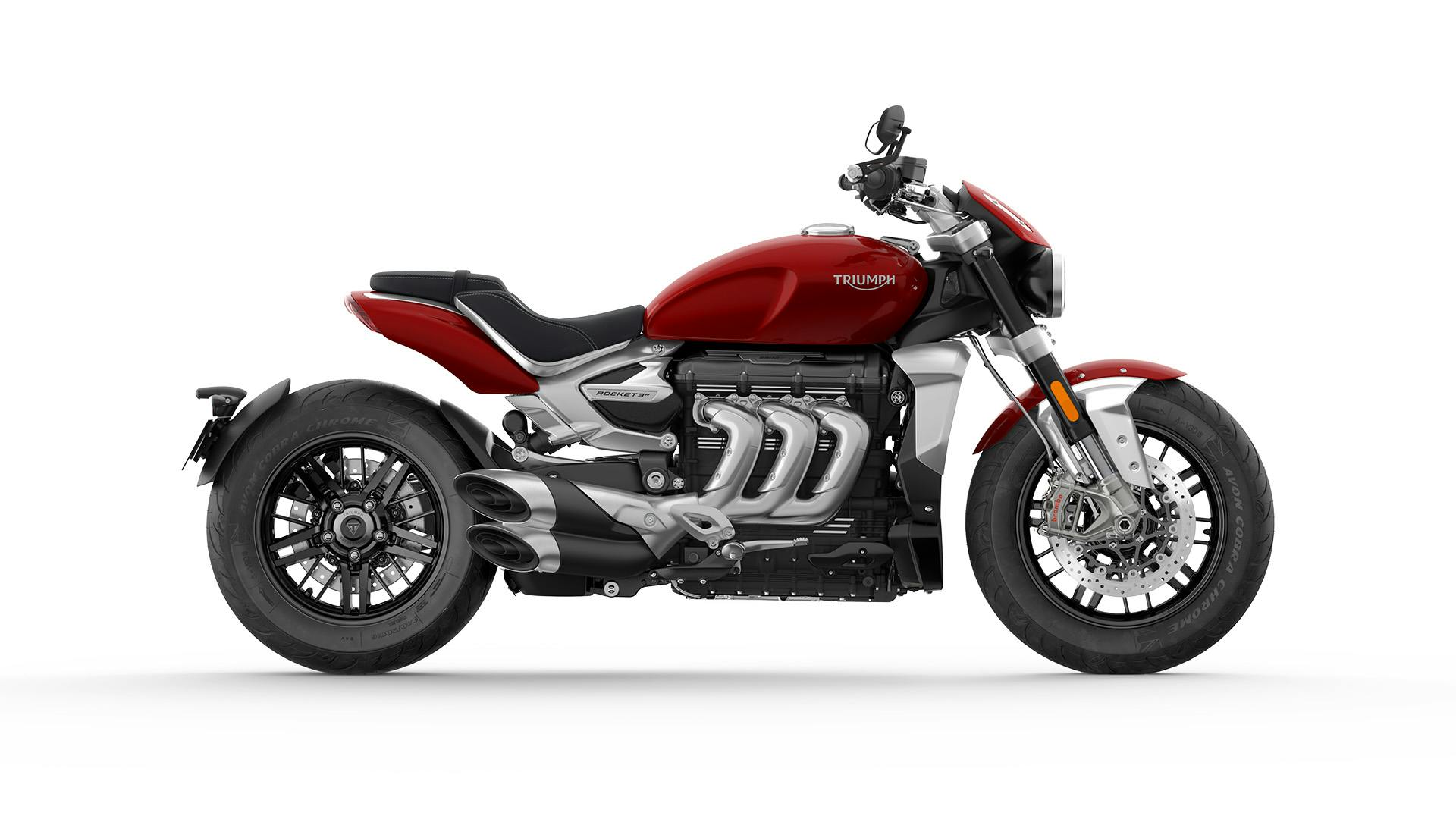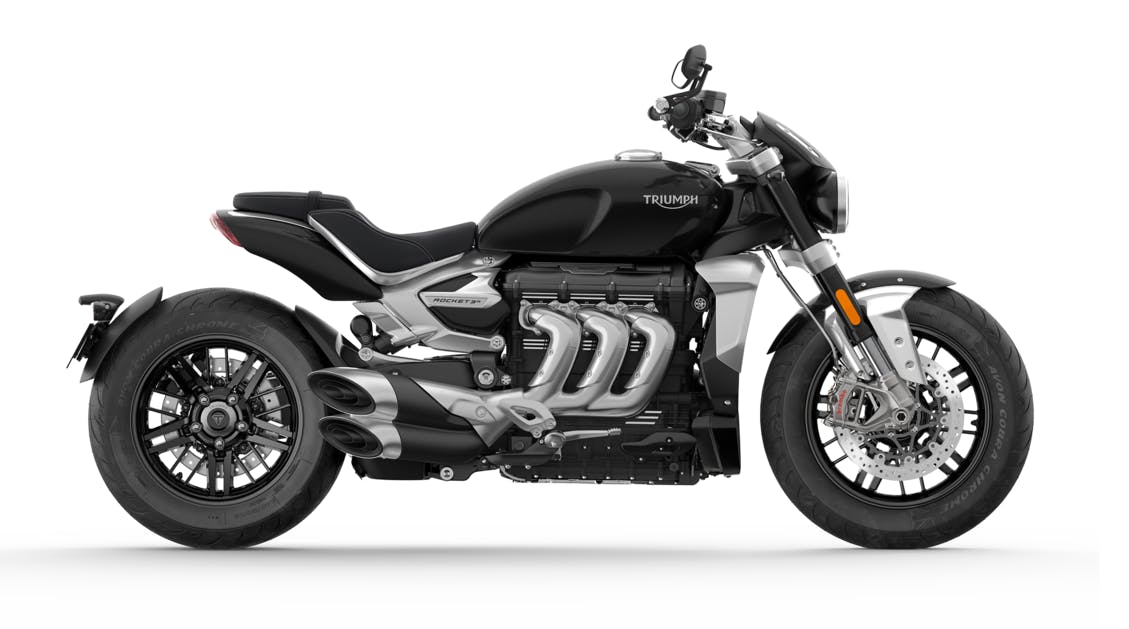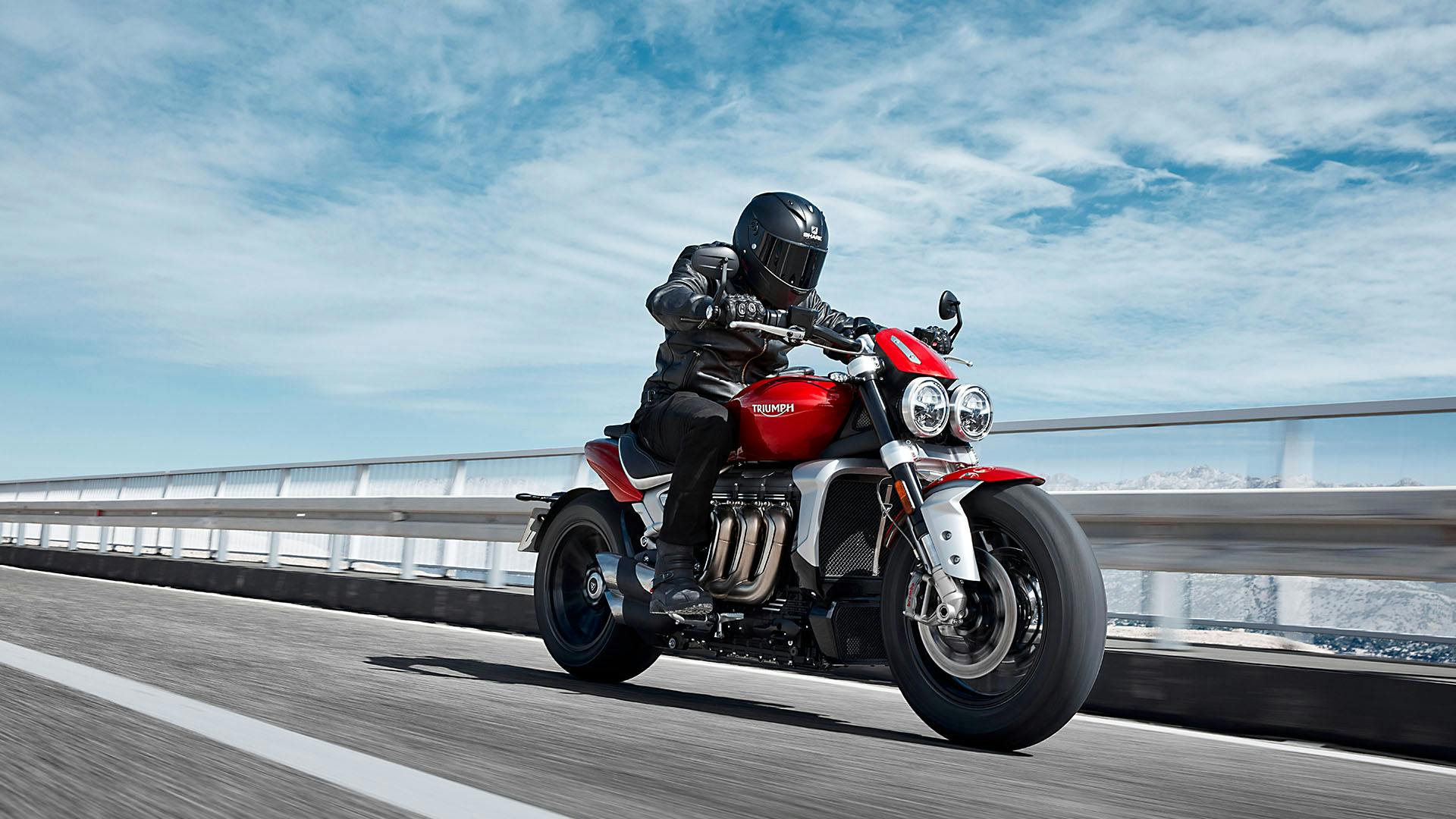 ROCKET 3 R INCREDIBLE ACCELERATION & TORQUE
With 221 Nm of peak torque, the Rocket 3 R is the ultimate muscle roadster. This is the highest torque of any production motorcycle in the world, and is delivered across the entire rev range in one smooth and seamless flow.
The amazing combination of engine power, torque delivery and advanced chassis set-up of the Rocket 3 R delivers incredible acceleration and unparalleled performance.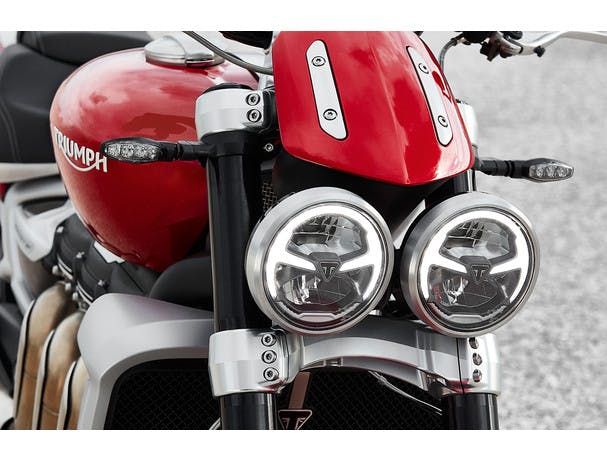 SIGNATURE TWIN LED-HEADLIGHT
The Rocket 3 R's all-new signature twin LED headlight has beautiful Triumph maker's mark triangle branding and DRL (Daytime Running Light, where allowed) for optimum durability and power efficiency.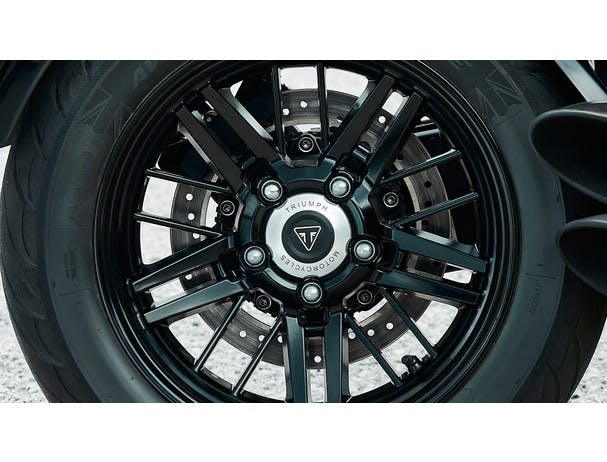 INTRICATE 20-SPOKE WHEELS
All-new 20-spoke wheels with imposing 240mm rear tyre size, are made of lightweight cast aluminium in a contemporary design with a blacked-out finish.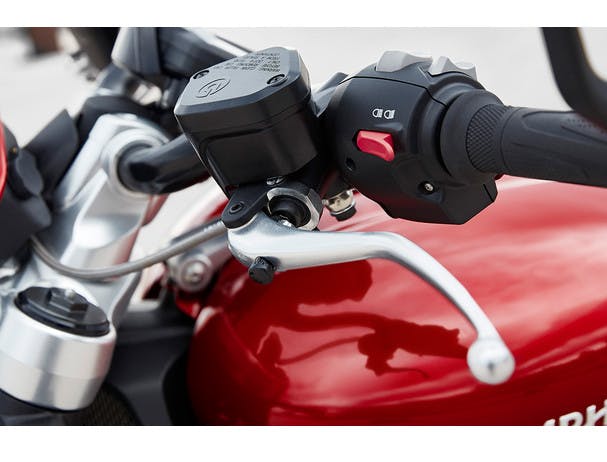 TORQUE ASSIST HYDRAULIC CLUTCH
Light clutch action reduces clutch lever effort to deliver more rider comfort and control.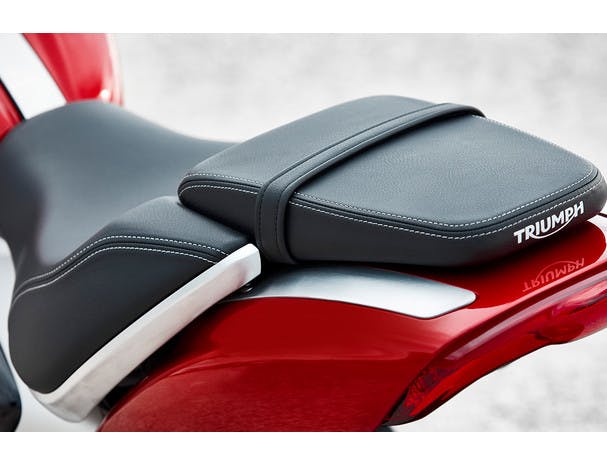 COMFORTABLE TAILORED PILLION & RIDER SEATS
The Rocket 3 R's sculpted roadster rider and pillion saddle set-up delivers a clean flowing line across the bike, and comes with cast aluminium finishers underneath the rider seat. The rider seat height is a low 773mm for easy accessibility.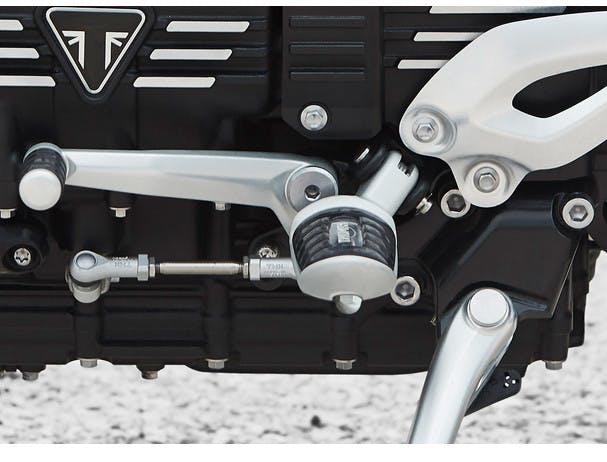 ADJUSTABLE ERGONOMICS
Designed with ergonomics that deliver maximum comfort and accommodate every rider, the Rocket 3 R offers mid-foot controls with two vertical position settings to suit rider preference.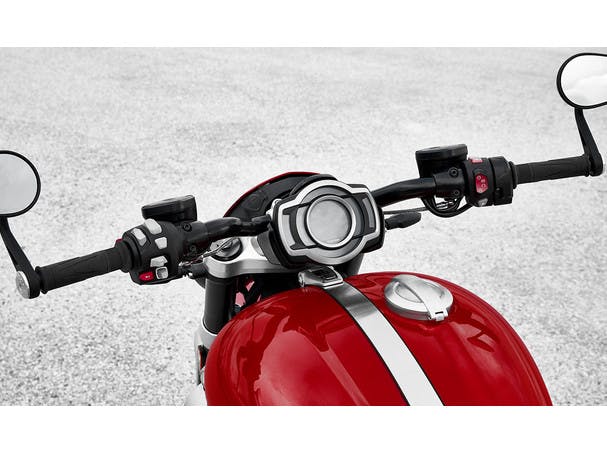 STYLISH INTERNALLY-WIRED HANDLEBARS
The Rocket 3 R's roadster-style handlebars deliver a unique muscular feel and commanding riding position.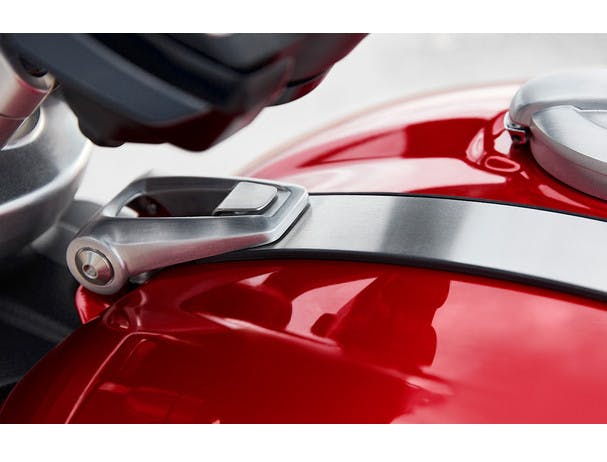 CLASS-DEFINING FINISH & DETAILING
Enhancing the Rocket 3 R's incredible aesthetics are a host of premium details including: muscular sculpted fuel tank featuring central recess, brushed tank strap and Monza-style cap, plus brushed airbox cover, and brushed Monza-style coolant and oil caps.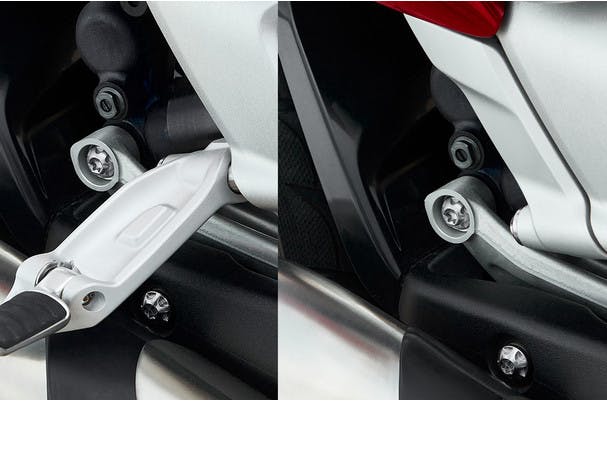 HIDDEN FOLDING FOOTRESTS
The unique fully foldaway pillion footrests can be hidden from view when not in use to further enhance the Rocket 3 R's clean and minimal rear end.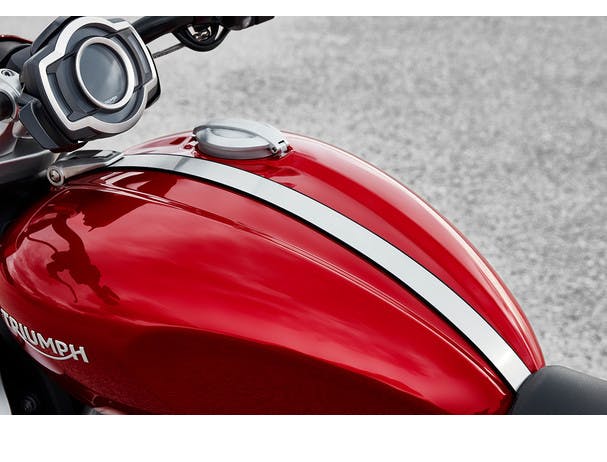 18-LITRE FUEL TANK
At 18 litres, the Rocket 3 R has a large tank capacity for great touring capability.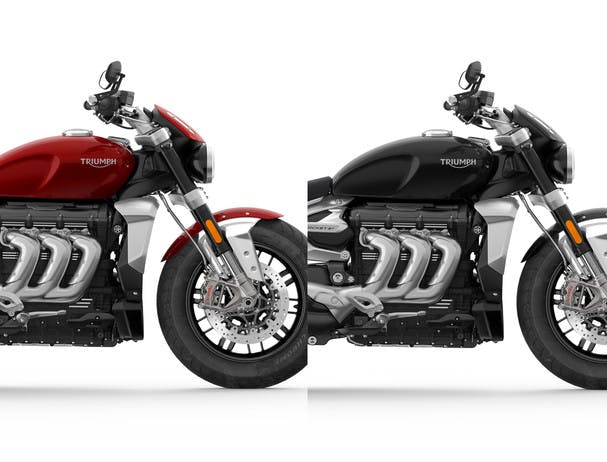 TWO BEAUTIFUL COLOUR OPTIONS
The Rocket 3 R is available in Korosi Red or Phantom Black colour options.