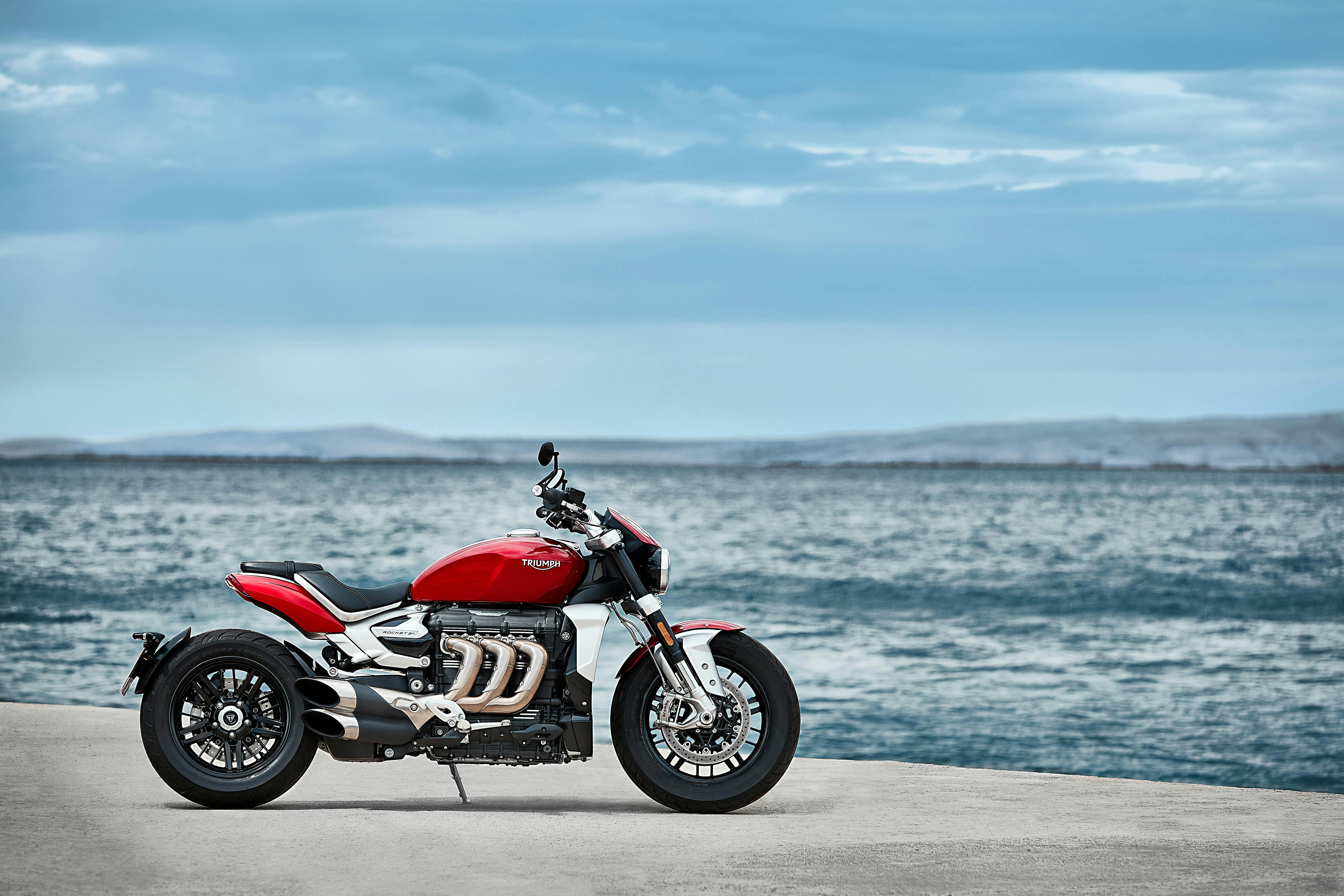 ROCKET 3 R INCREDIBLE ACCELERATION & TORQUE
Launched in 2004, Triumph's legendary Rocket III was a pure original with more muscle, presence and torque than any of the competition. Now, the all-new Rocket 3 R and Rocket 3 GT line-up herald the genesis of a new motorcycle legend.
With the world's largest production motorcycle engine at 2,500cc, the new Rocket 3s deliver more power, 11% up on the previous generation, and the highest torque of any production motorcycle you can buy with 221Nm @ 4,000 rpm. Combining imposing muscular stance and magnificent style, the highest levels of technology, Triumph's class-leading handling, all of the Rocket's world-renowned presence and all-day easy-riding capability, the new Rockets are in a class of their own.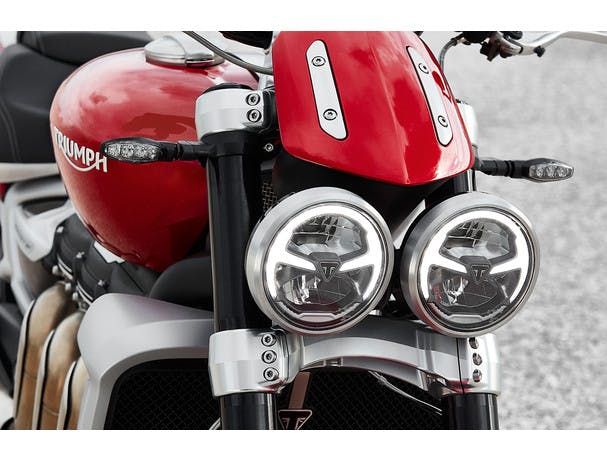 SIGNATURE TWIN LED-HEADLIGHT
The Rocket 3 R's all-new signature twin LED headlight has beautiful Triumph maker's mark triangle branding and DRL (Daytime Running Light, where allowed) for optimum durability and power efficiency.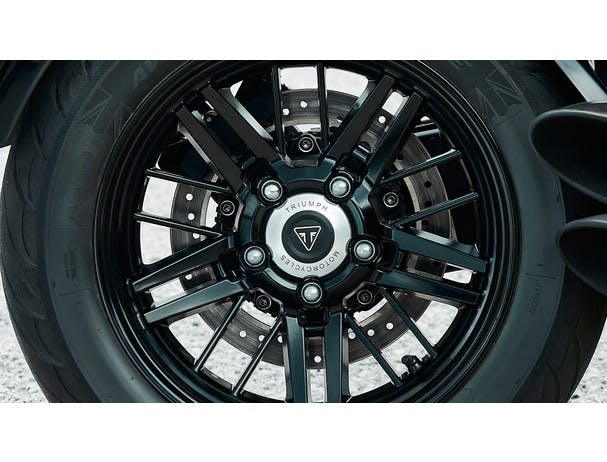 INTRICATE 20-SPOKE WHEELS
All-new 20-spoke wheels with imposing 240mm rear tyre size, are made of lightweight cast aluminium in a contemporary design with a blacked-out finish.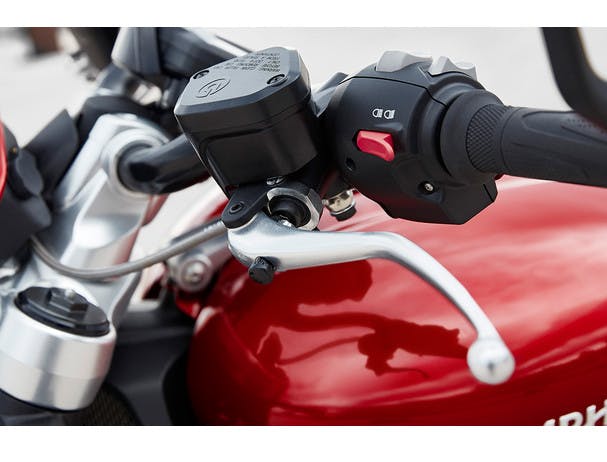 TORQUE ASSIST HYDRAULIC CLUTCH
Light clutch action reduces clutch lever effort to deliver more rider comfort and control.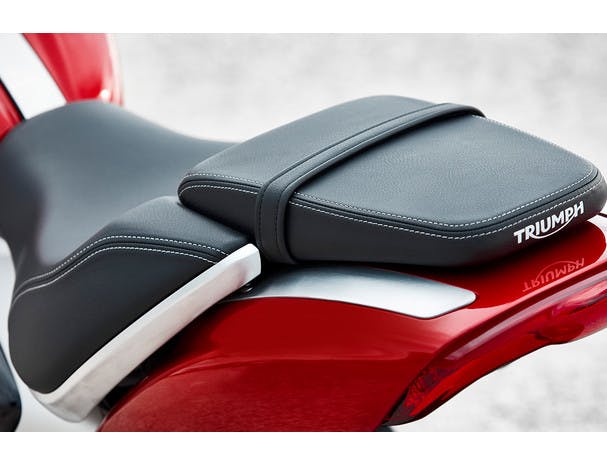 COMFORTABLE TAILORED PILLION & RIDER SEATS
The Rocket 3 R's sculpted roadster rider and pillion saddle set-up delivers a clean flowing line across the bike, and comes with cast aluminium finishers underneath the rider seat. The rider seat height is a low 773mm for easy accessibility.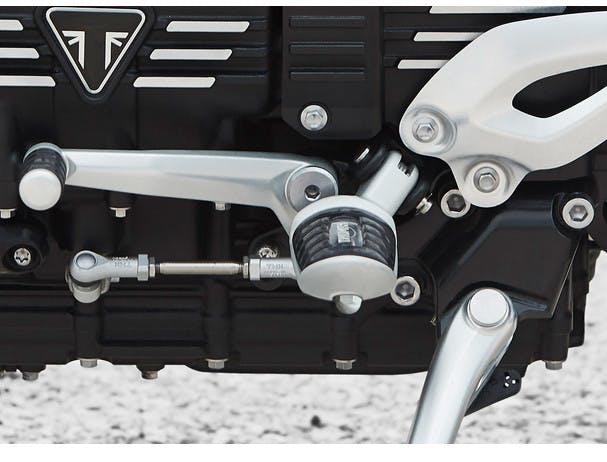 ADJUSTABLE ERGONOMICS
Designed with ergonomics that deliver maximum comfort and accommodate every rider, the Rocket 3 R offers mid-foot controls with two vertical position settings to suit rider preference.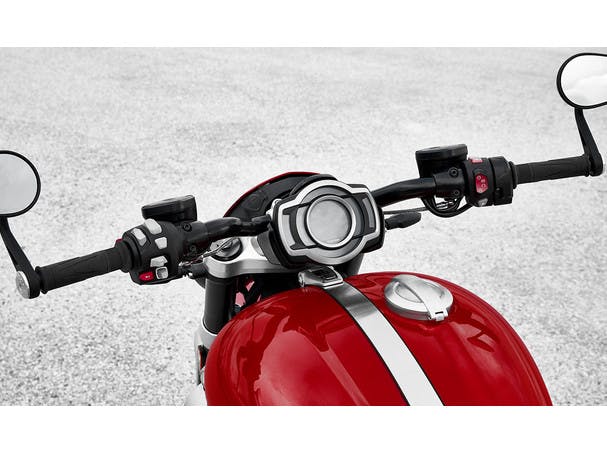 STYLISH INTERNALLY-WIRED HANDLEBARS
The Rocket 3 R's roadster-style handlebars deliver a unique muscular feel and commanding riding position.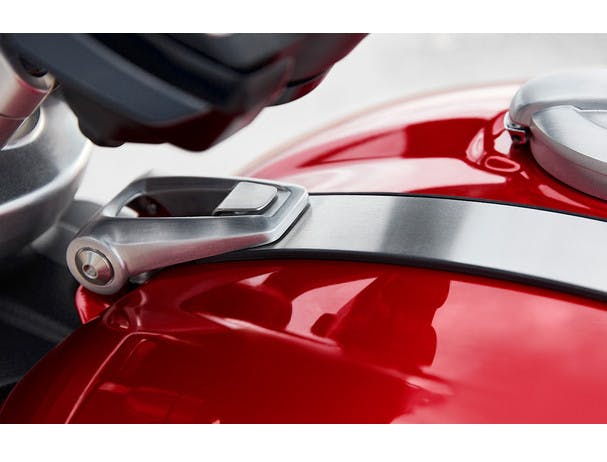 CLASS-DEFINING FINISH & DETAILING
Enhancing the Rocket 3 R's incredible aesthetics are a host of premium details including: muscular sculpted fuel tank featuring central recess, brushed tank strap and Monza-style cap, plus brushed airbox cover, and brushed Monza-style coolant and oil caps.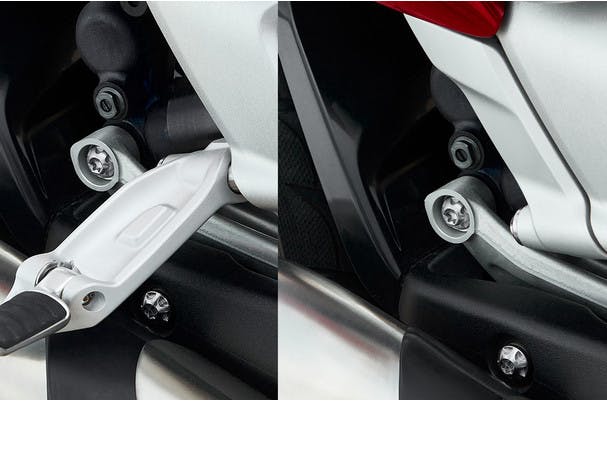 HIDDEN FOLDING FOOTRESTS
The unique fully foldaway pillion footrests can be hidden from view when not in use to further enhance the Rocket 3 R's clean and minimal rear end.
The Rocket 3 R is available in Korosi Red or Black colour options.