TRIUMPH T100 (BUD EKINS)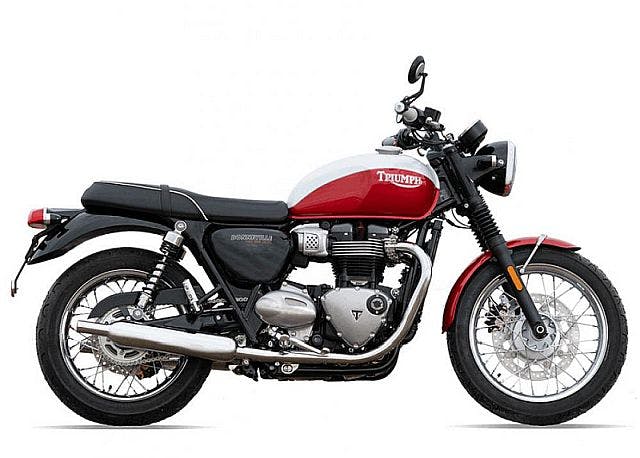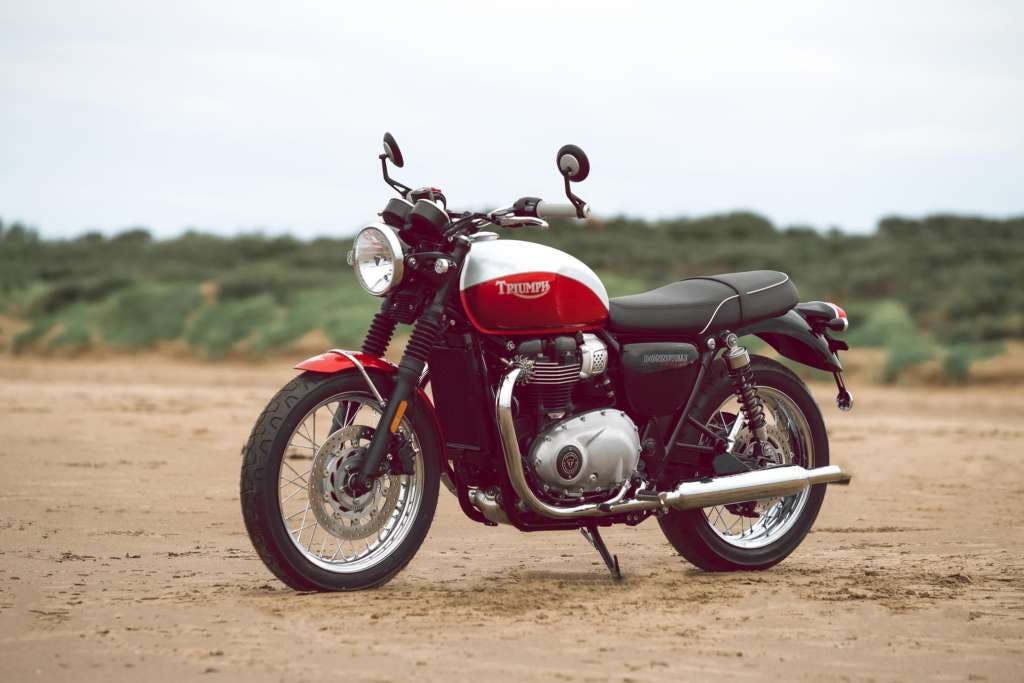 BUD EKINS T100
Bud Ekins was a professional stuntman, top motorcross and desert racer and one of Steve McQueen's closest friends and riding partners - a genuine motorcycle legend. Triumph's biggest 1960's American dealer based in Sherman Oaks, California, Bud Ekins' name is celebrated by Triumph with -the iconic Bonneville T100, which exudes timeless style and an engaging easy-going ride with 900cc twin engine capability.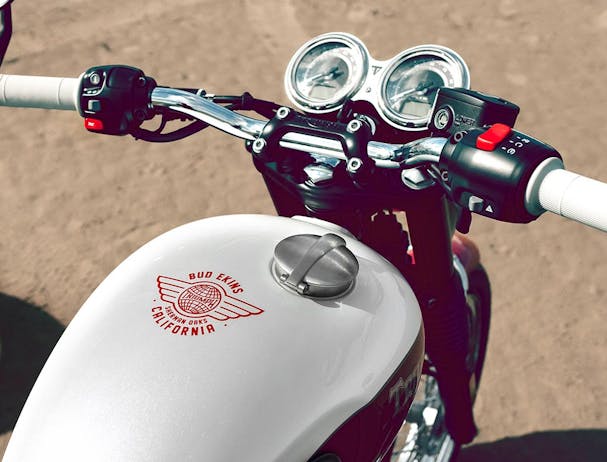 UNIQUE SPECIAL EDITION PAINT SCHEME
Distinctive two-colour fuel tank with hand-painted coach lining, heritage Triumph logo in Aluminium silver, and unique California 'flying globe' tank logo, together with Korosi red front mudguard and gloss black side panels - both with Bud Ekins branding - add to the incredible style of this beautiful motorcycle.
HERITAGE LOGO
Adding to the uniqueness of this Special Edition, the classic Triumph logo is presented on the tank for the first time in the modern era. First seen in 1934, this hasn't been featured on a Triumph production model for almost thirty years, making this bike a real collector's item.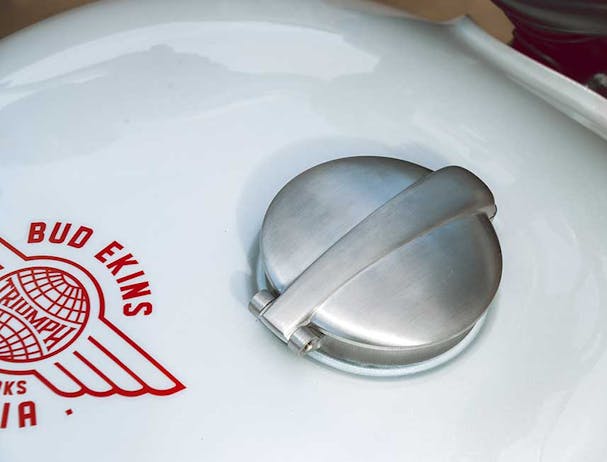 MONZA CAP
Evoking classic racing of yesteryear, the Monza-style flip-up cap is an evocative feature that tops the fuel tank in style.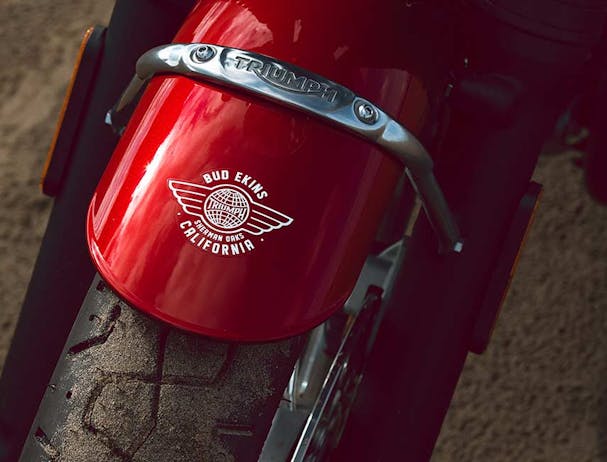 MUDGUARD
Korosi Red -finished mudguard with its exclusive 'Sherman Oaks – California' logo matches perfectly with the unique T100 Bud Ekins Edition fuel tank.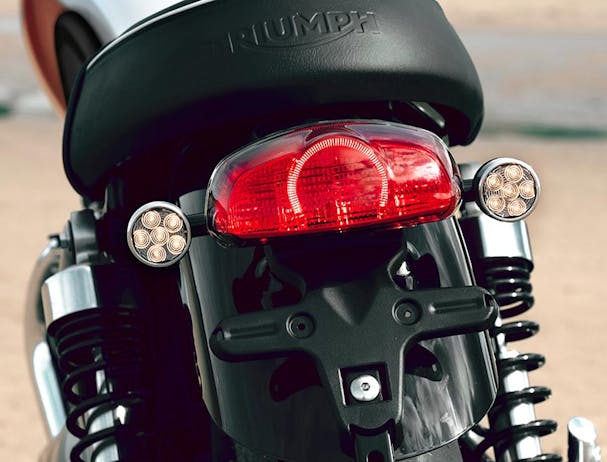 LED INDICATORS
Distinctive high intensity LED indicators* feature a satin black finish and robust rubber mounting for reliability and high visibility.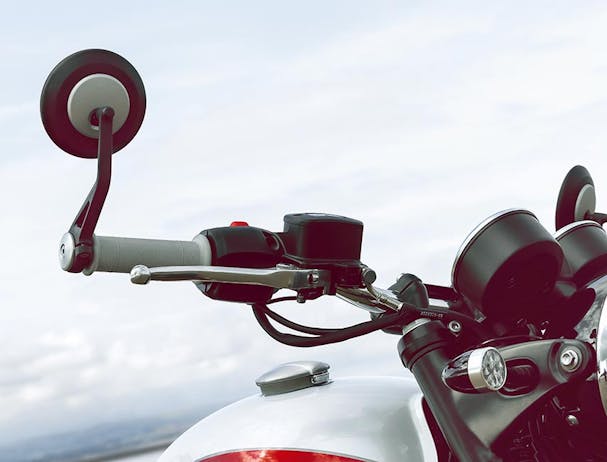 GRIPS AND BAR END MIRRORS
Wide view bar end mirrors for excellent rear visibility complement diamond knurl textured grips, unique to the Bud Ekins edition, for outstanding style and control.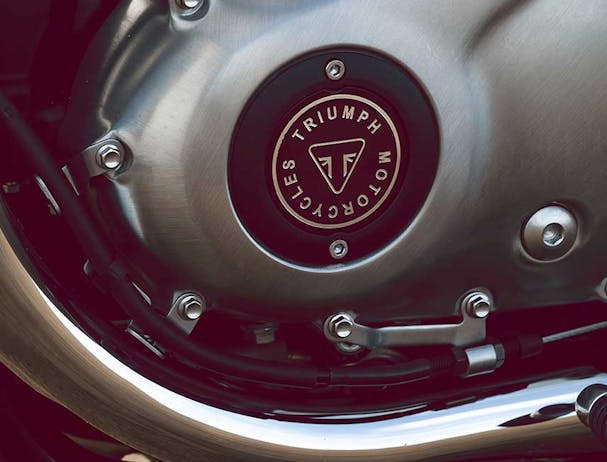 DEDICATED BLACK ENGINE BADGES
Dedicated black engine badges contribute to this exciting limited edition's premium looks and style.
TIMELESS STYLE WITH TRULY MODERN CAPABILTY
The original 1959 Bonneville is an undisputed icon and is now reborn for a new generation, with accessible and easy riding style, high-torque 900cc twin engine and truly modern technology and capability.