SUZUKI V-STROM 650XT (LAMS)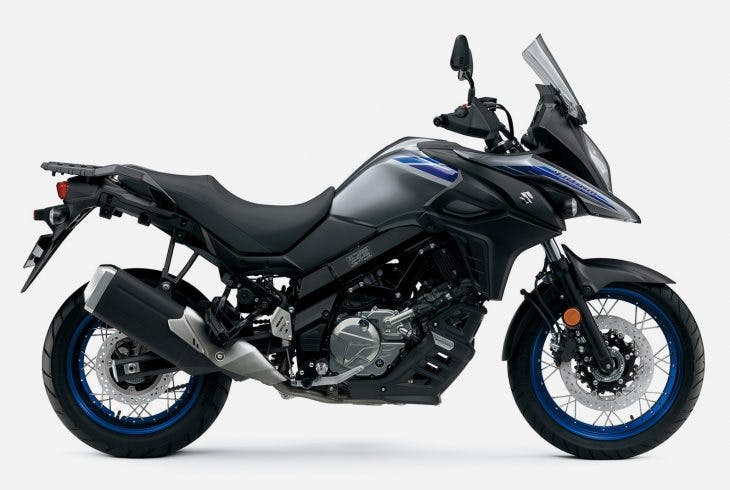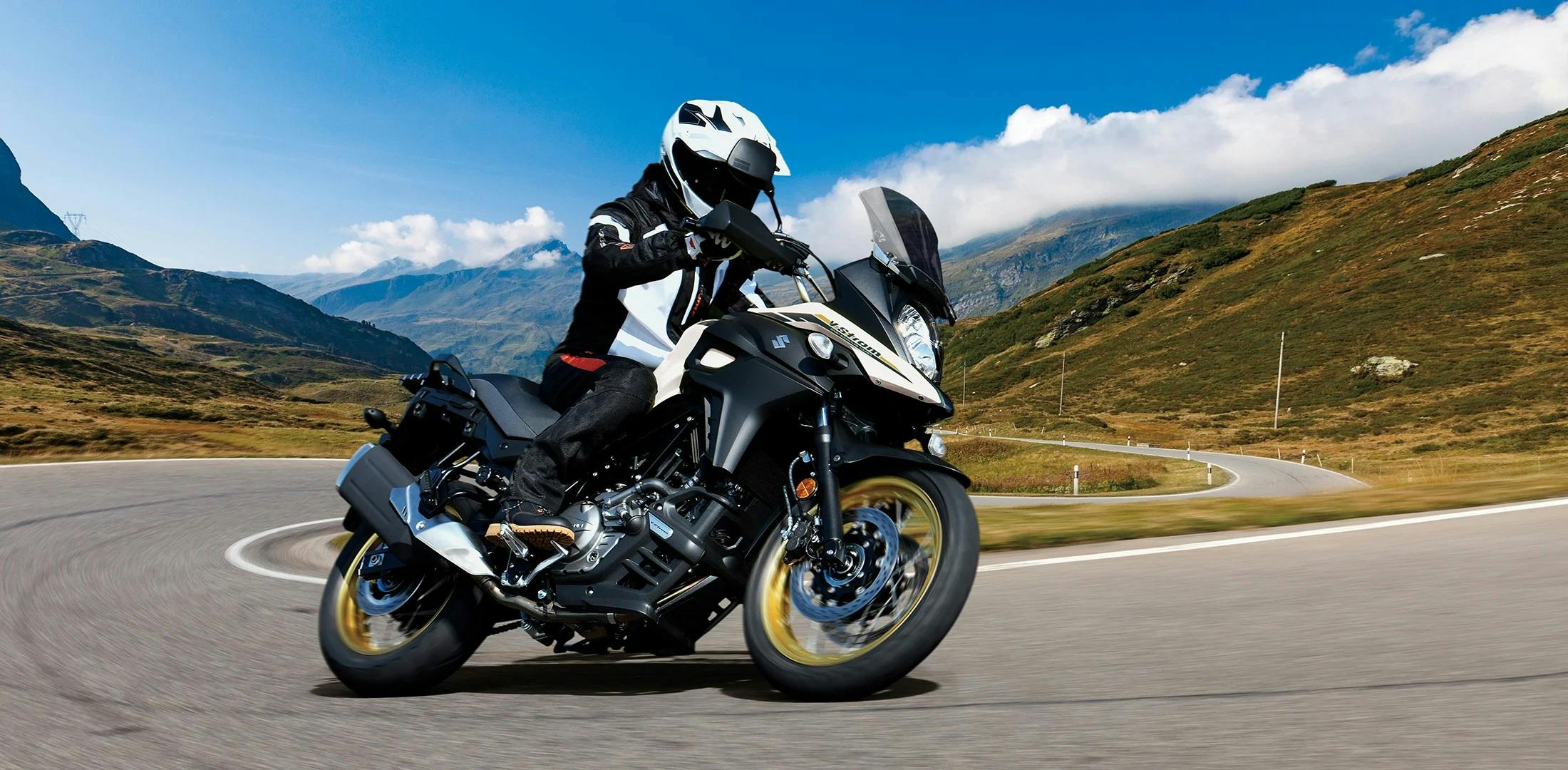 ESCAPE ANYWHERE
On Earth the road never ends. From tarmac to trail, every ride is an escape into freedom. The all-new go-anywhere V-Strom 650XT (Cross-Touring) is ready to expand your field in adventure touring. The Learner Approved variants 645cc V-Twin engine output is restricted to 35kW to meet the Learner Approved Motorcycle Scheme (LAMS) requirements and offers exceptional low-to-mid rpm performance.  The XT Cross-Touring variant comes fitted with wire spoked wheels, hand gaurds and engine under cowling as standard.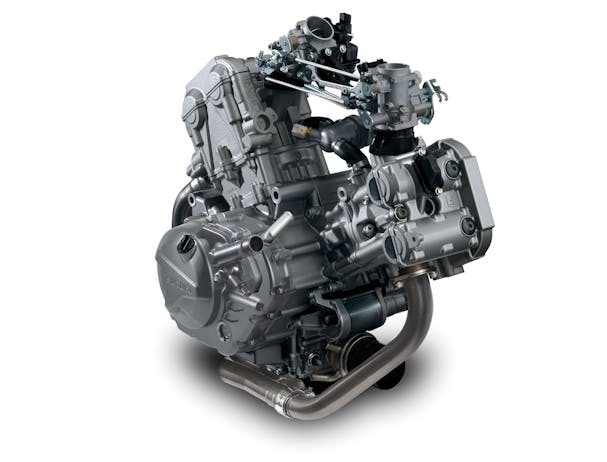 Sophisticated V-Twin Performance
The famous 645cm3 V-Twin powerplant has undergone an update, installing new technology such as the resin-coated pistons, and revising over 60 engine components to achieve a higher output in a broad area of the rev-range.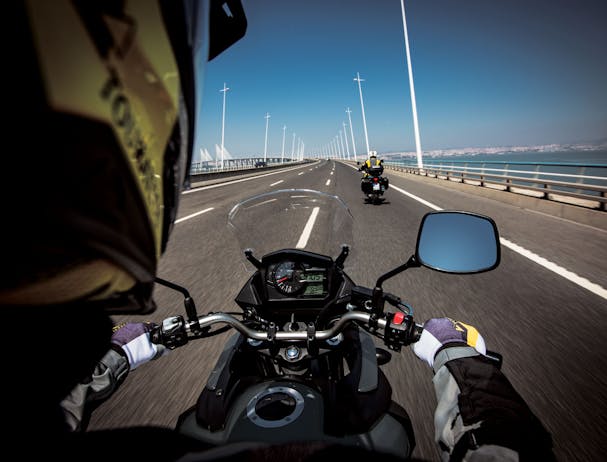 Slimmer Fuel Tank
The 20L fuel tank is slimmer and is able to accommodate magnetically attachable tank bags. The frame and seat areas have been slimmed down on the sides allowing the rider to reach straight down with their legs covers, providing more confidence and stability.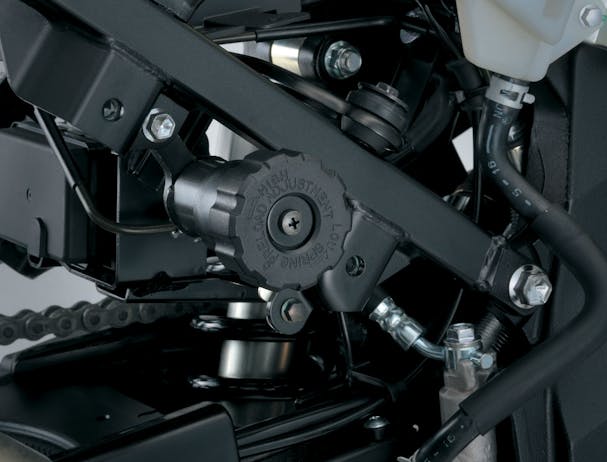 External Pre-load Adjuster
A remote pre-load adjuster can be operated by hand without tools, allows the rider to quickly set up the suspension to match the riding style or in the case of two-up riding or with a full load of luggage.
Vertically-stacked Headlight
The high and low beam of the lightweight headlight unit is in a compact vertical configuration.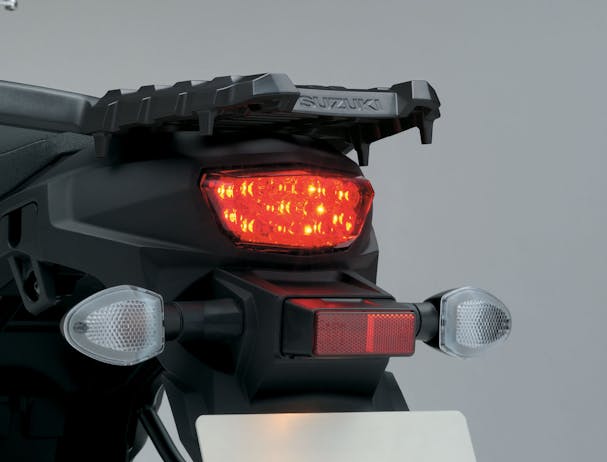 LED Tail Light
High visibility and contributes to weight savings over a conventional bulb unit.
Wire-Spoked Wheels (XT)
The V-Strom 650XT features tubeless tyre applicable wire-spoked wheels that absorb shock from the road better due to the flexible character of the spokes.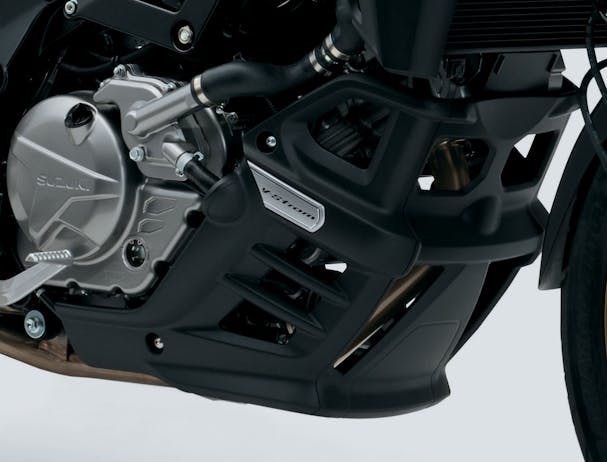 Engine Under Cowling
Protecting the engine from stones and other road debris.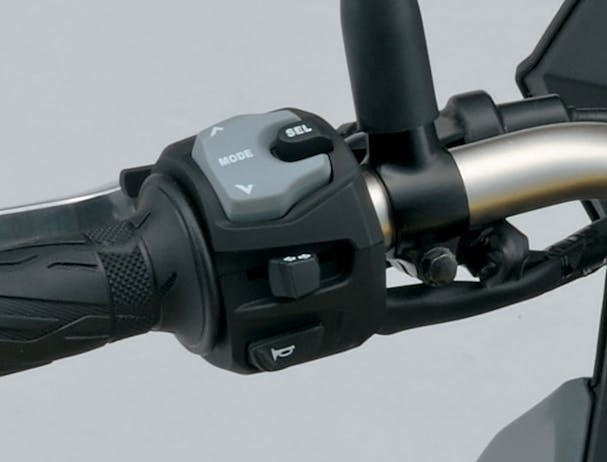 Traction Control System
The traction control system can be switched to either of two modes of intervention, or off completely.