SUZUKI V-Strom 1050 (XT)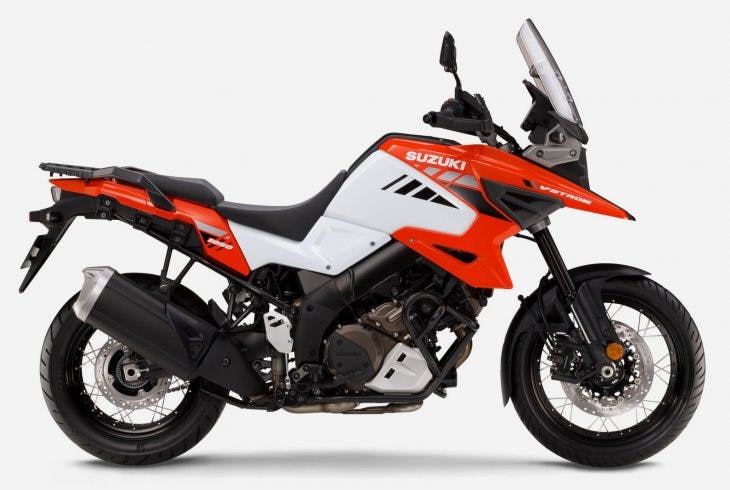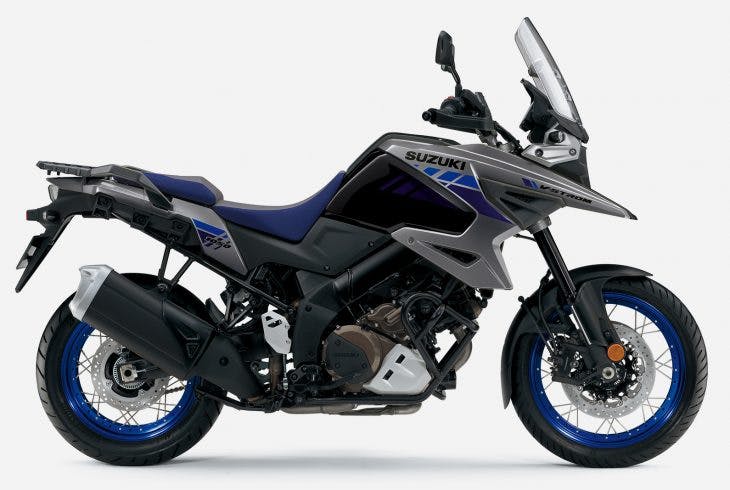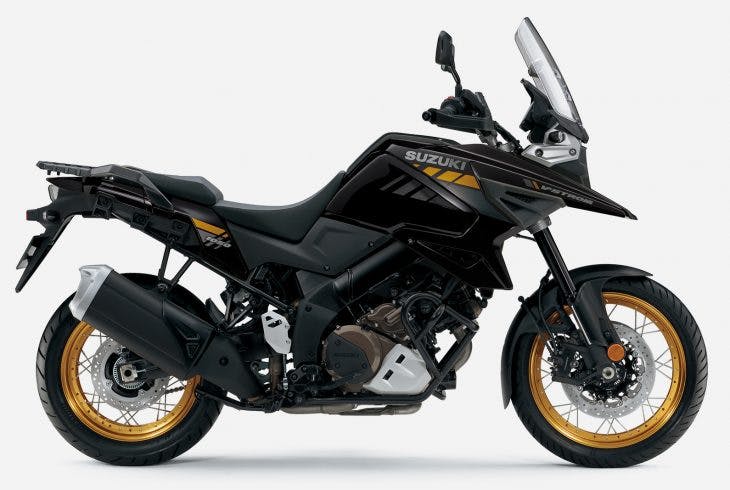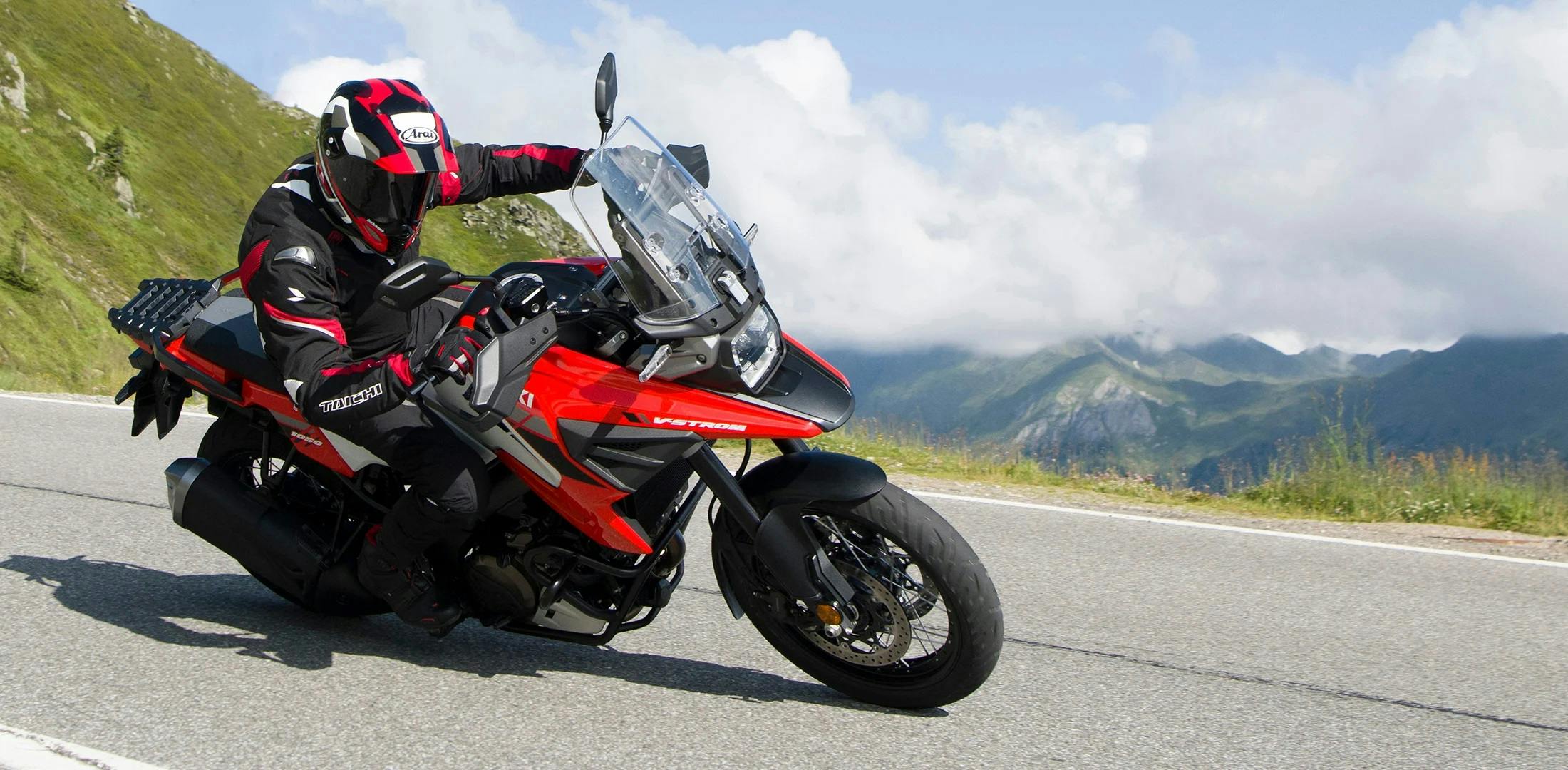 For the wild but not too wild
Since its inception in 2002, the V-STROM brand has attracted massive global fan-fare by providing owners with consummate comfort, convenience, reliability and enjoyment for money.
For MY20 Suzuki will introduce a new generation flagship V-STROM model line-up; the V-STROM 1050 and V-STROM 1050XT, expanding adventure horizons further than ever before.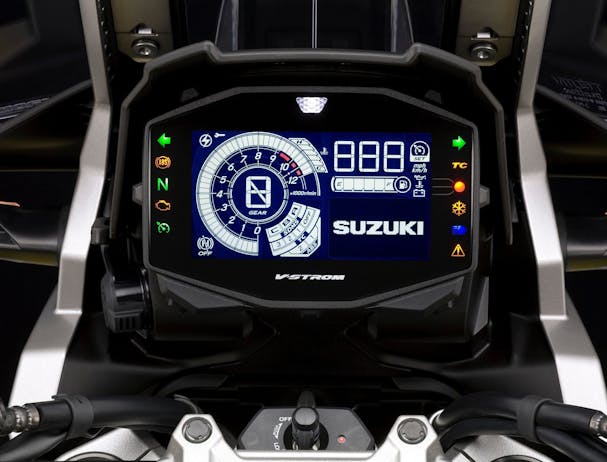 Full LCD Screen
Presents all required information using a clean and intuitive layout with information displayed in order of priority.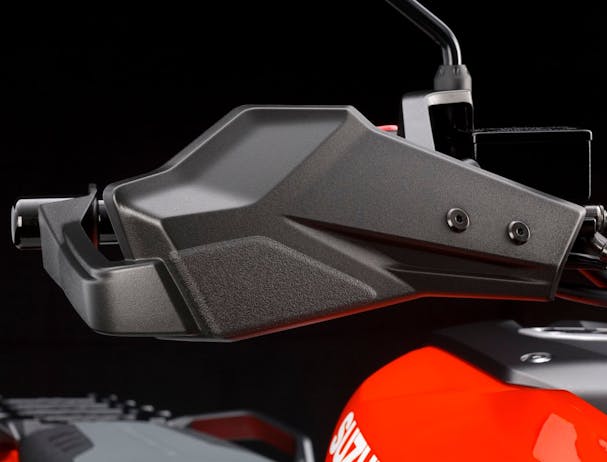 Hand Guards
Protect the rider's hands from wind, rain, and flying stones.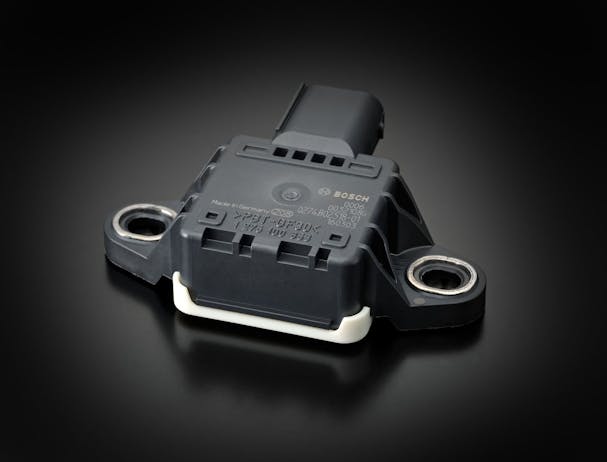 Updated IMU
The new high-performance 6-direction IMU from Bosch combines a 3-axis angle rate sensor (gyrometer) and a 3-axis acceleration sensor in a single compact unit.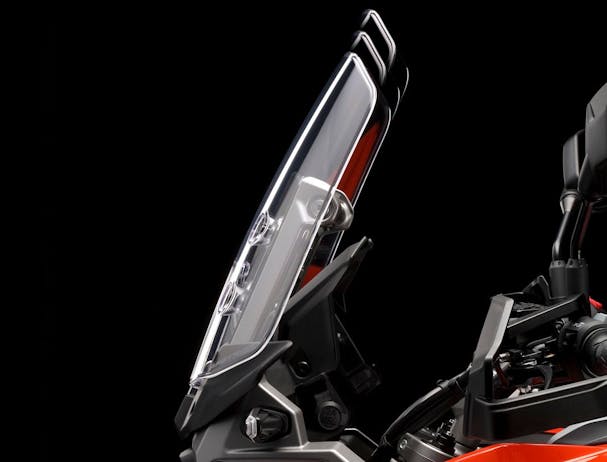 Adjustable Windscreen
The screen can be finely adjusted without tools to within a 50mm vertical range to one of 11 notch positions.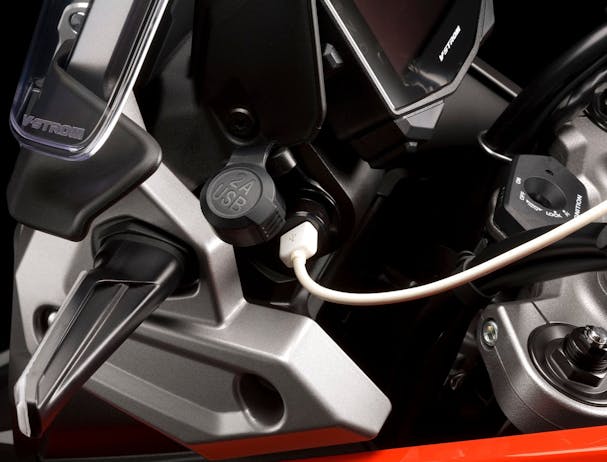 USB outlet
USB port is located left side of the screen. It can be used as a power source for a smartphone, navigation system, or other similar device.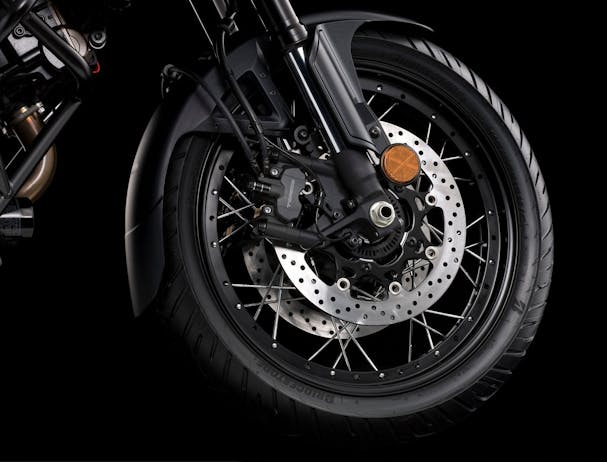 Aluminium Wheels
The V-STROM 1050XT model uses DID aluminium wire-spoked wheel rims, while the V-STROM 1050 model is equipped with 10-spoke aluminium cast wheels.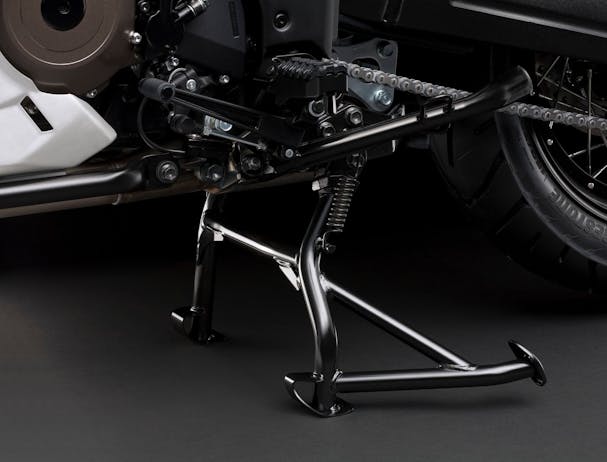 Centre Stand
The factory-fitted centre stand is light and offers excellent front/rear balance, making it convenient for use during maintenance or when loading baggage.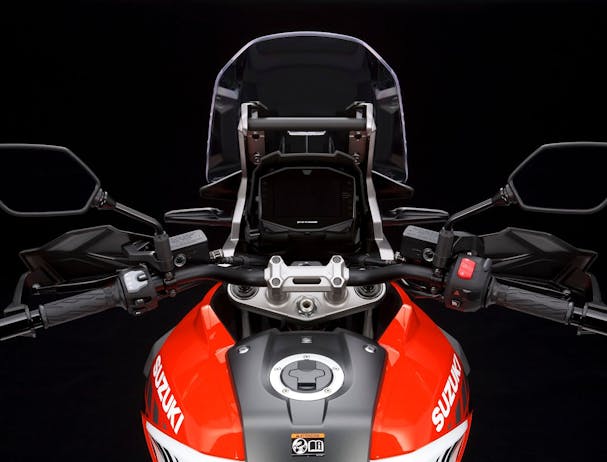 Aluminium Tapered Handlebars
New tapered handlebars are constructed from aluminium to reduce weight whilst maintaining high rigidity.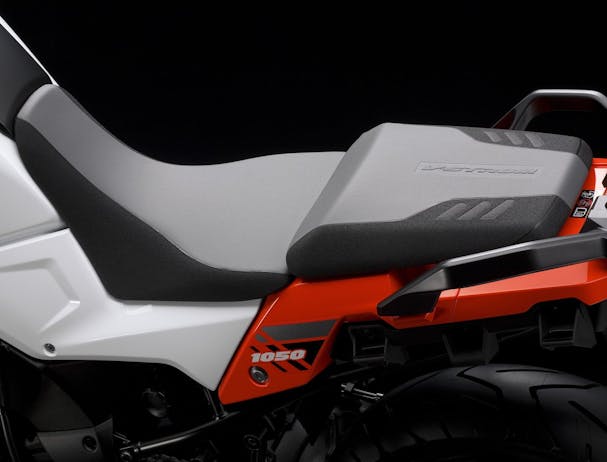 Height-adjustable seat
The seat can easily be adjusted 20mm higher than the standard position to suit taller riders.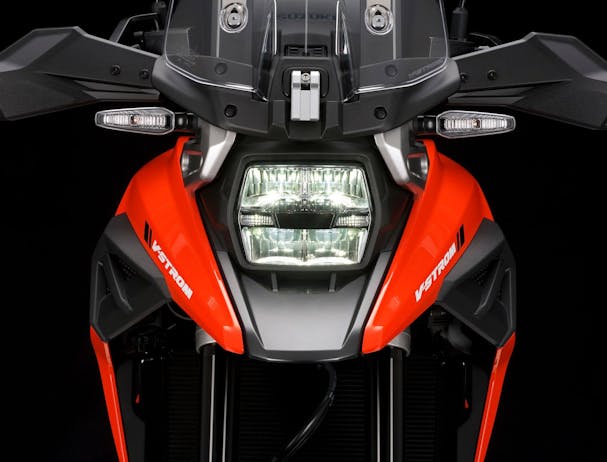 LED Headlight
The new headlight produces bright light that clearly illuminates road surfaces and shoulders for excellent visibility.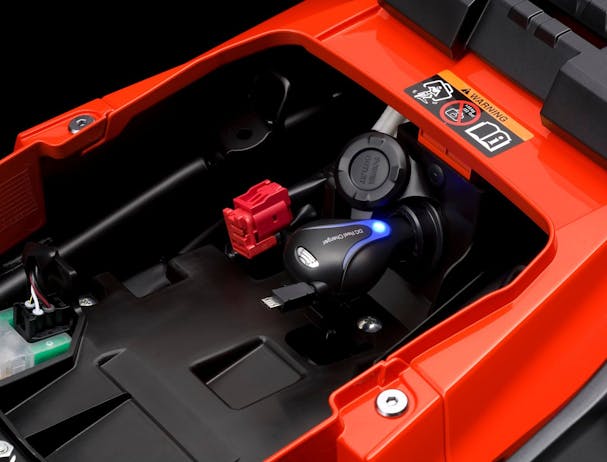 12V DC Outlet
Located underneath the pillion seat. This convenient outlet can be used to charge or power a range of devices.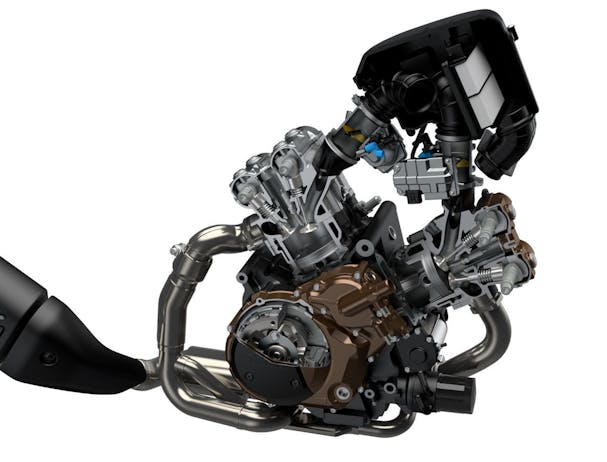 V-TWIN ENGINE
Powered by Suzuki's highly acclaimed 1037cc, 90° V-twin, DOHC engine which has further evolved for MY20, boasting increased top-end power whilst also conforming to Euro 5 emissions standards.