SUZUKI KINGQUAD 300 4X4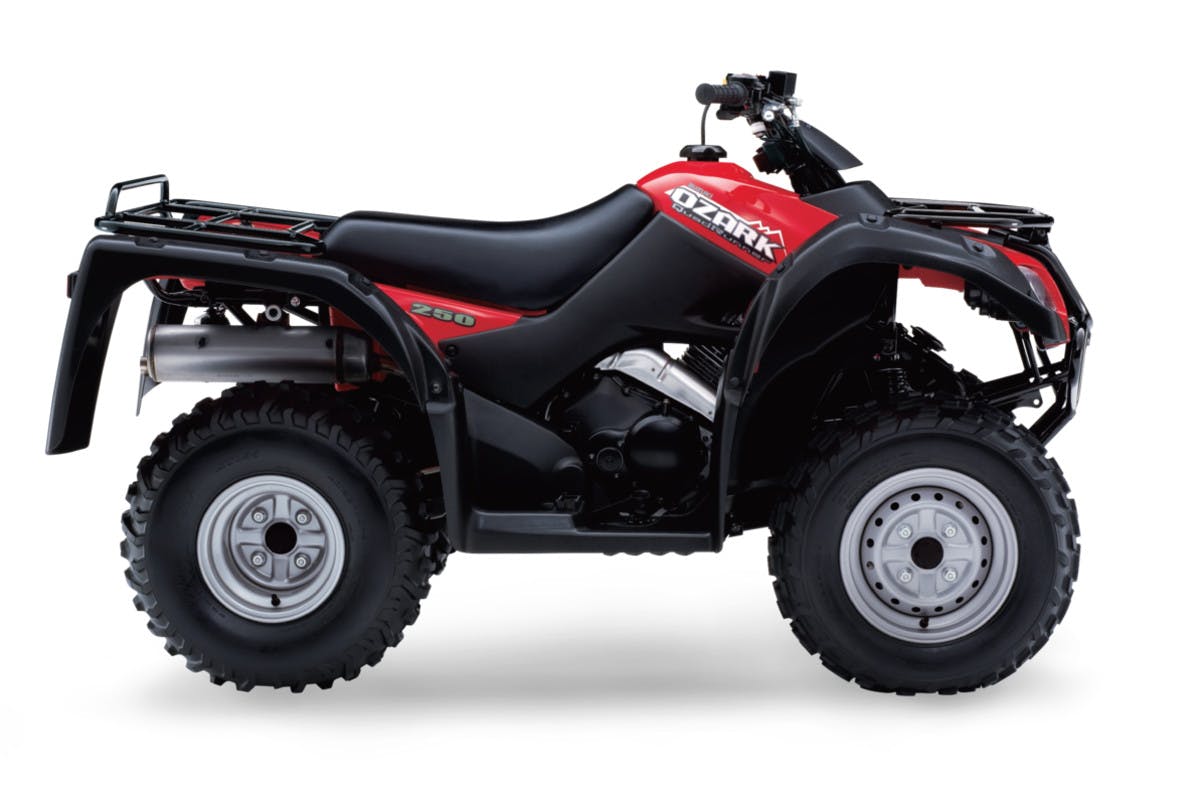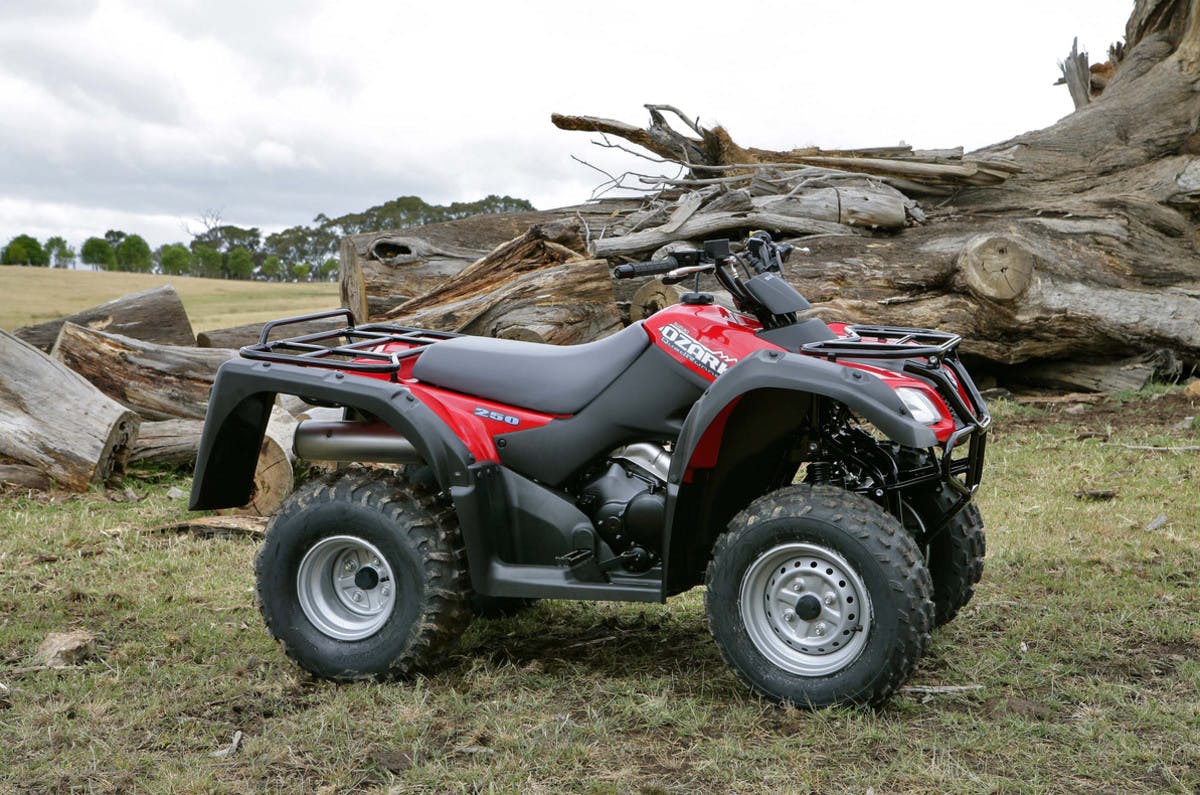 A GOOD THING
Proof that good things come in small packages the Suzuki KingQuad 300, packs Suzuki's farm ATV technology and durability into a compact mid size four wheel drive. Perfect for the farmers who want a machine with a low centre of gravity and comfortable ride the KingQuad boasts fully independent suspension, 210mm ground clearance and low seat height of 810mm. The KingQuad 300 has an impressive 280cc single cylinder four stroke engine which is coupled to a transmission that offers high range , low range and super low range and the convenience of three drive modes of 2WD 4WD and front differential locked 4WD.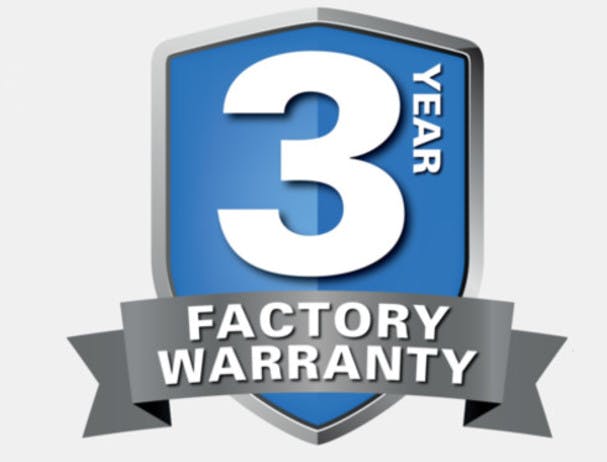 3 Year Factory Warranty
At Suzuki we back our entire range of hard-working Farm ATV products with a full 3 year factory Suzuki warranty. It's our show of commitment to you.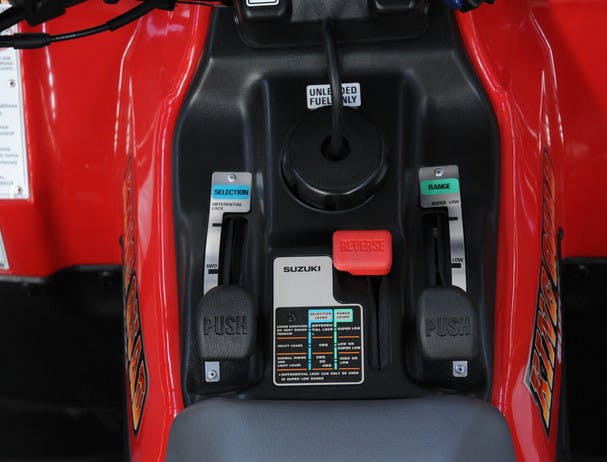 All the torque
Abundant low-mid range torque and the unique versatility of a 3-speed sub-transmission with high, low and super-low ranges means there's a gear for every situation.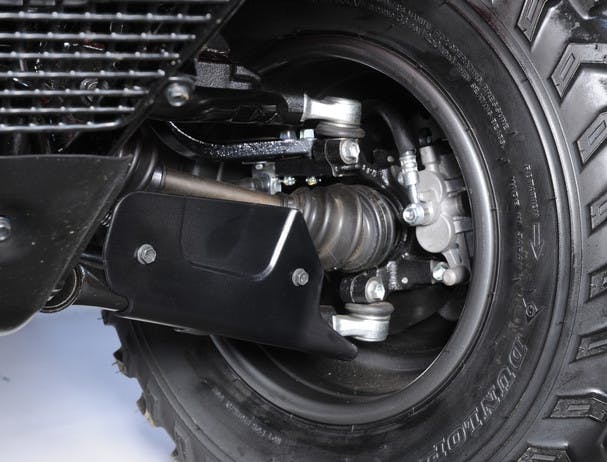 Powerful twin disc brakes
Front disc brakes with twin piston calipers for strong stopping power, wet or dry.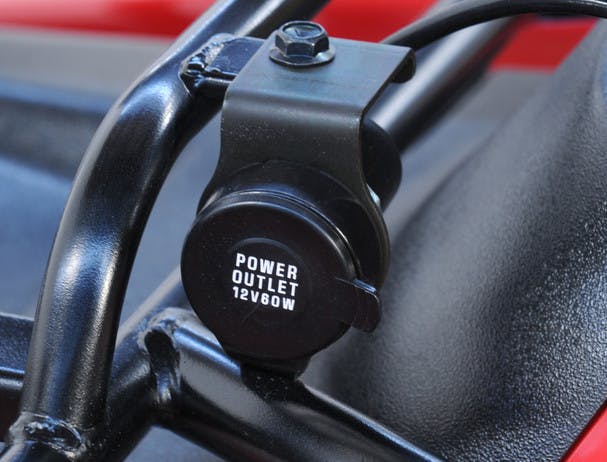 12v outlet
High-capacity generator. The 12-volt DC outlet is ideal for using various electric accessories.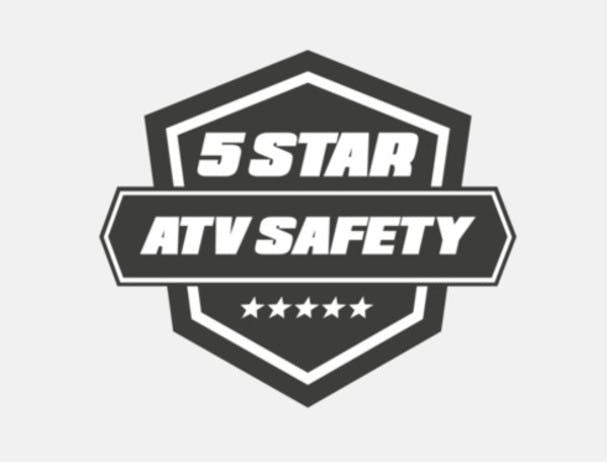 5 Star ATV Safety
As a leading manufacturer of ATVs, Suzuki is serious about improving safety outcomes and endorses the official 5 Star Safe ATV User Guide to assist riders to improve their own safety outcomes: