SUZUKI KATANA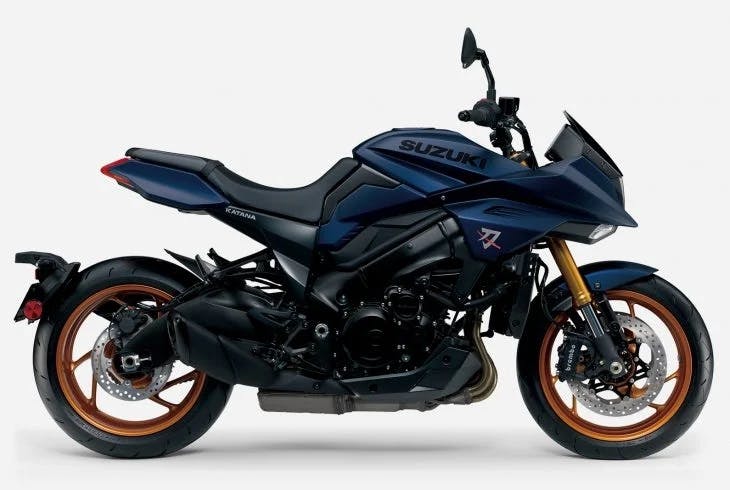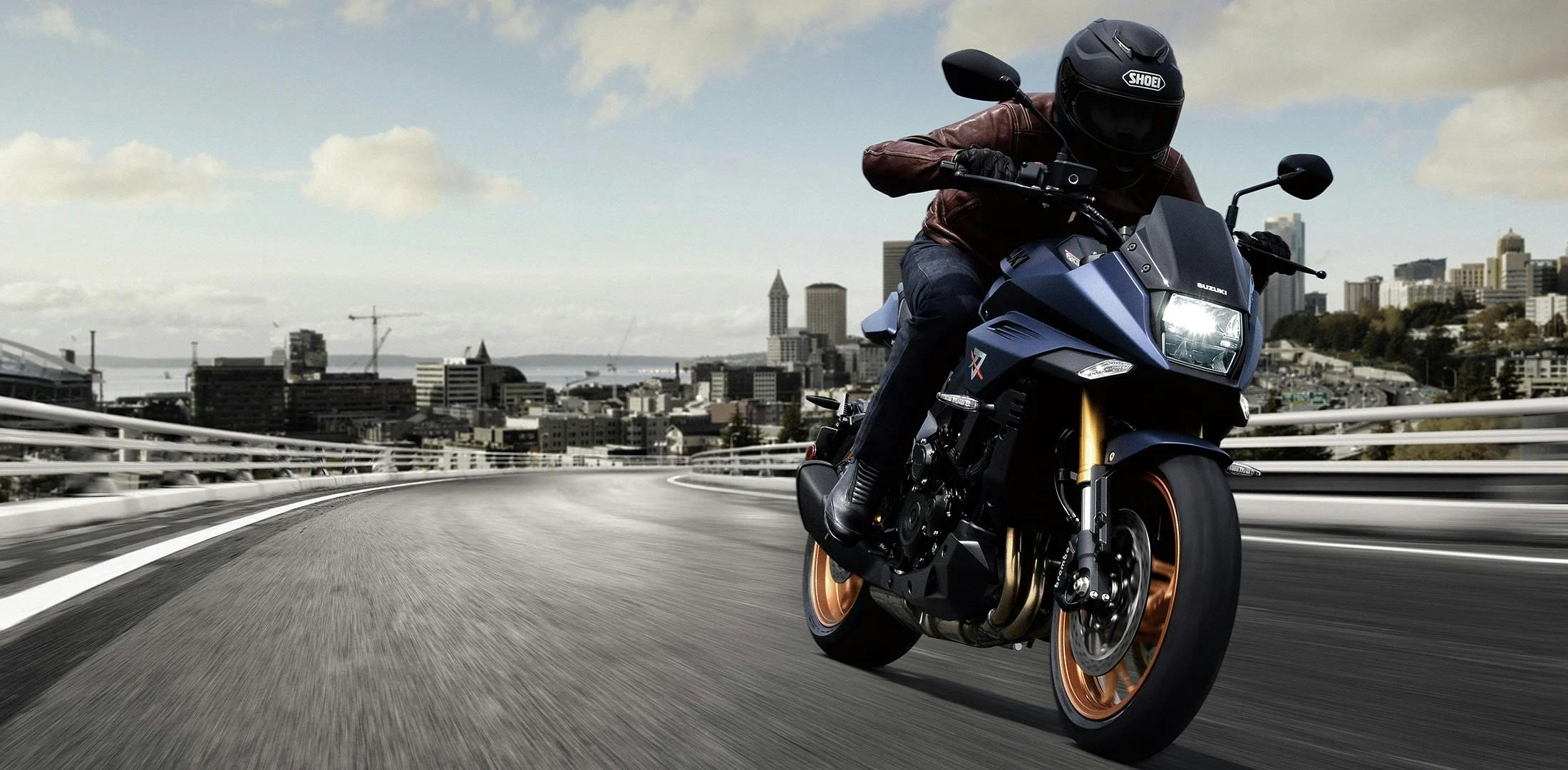 A CUT ABOVE
Forged to perfection and polished to a magnificent radiance. Engineered to provide maximum control and optimum performance. Finely crafted to take riding pleasure to a new level. The Suzuki KATANA is destined to create a new legend. From the sharp lines and highlights defining the length of its body to the rider-friendly performance of its 110kW (150PS) engine, every detail of the Suzuki KATANA speaks of distinctive beauty. While its design cues pay due homage to the iconic 1981 GSX1100S KATANA, which stole the hearts of riders around the world, the new KATANA is a thoroughly modern machine that is breathtaking to behold and inspiring to ride.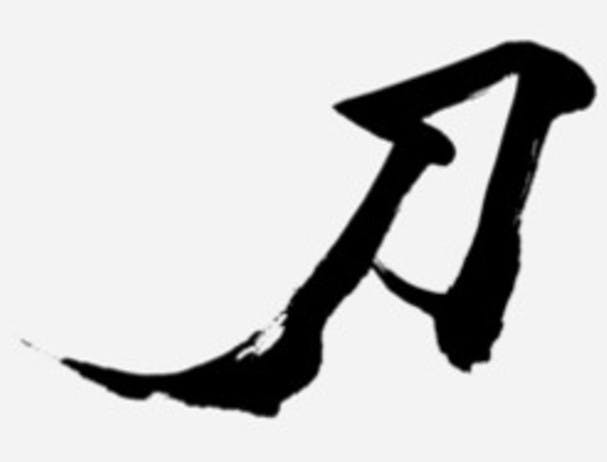 KATANA
The Japanese Katana is beautiful to gaze upon and unbelievably exciting to wield. The epitome of fine craftsmanship, this famed sword combines sophisticated Japanese aesthetics and pure beauty into a sharp design.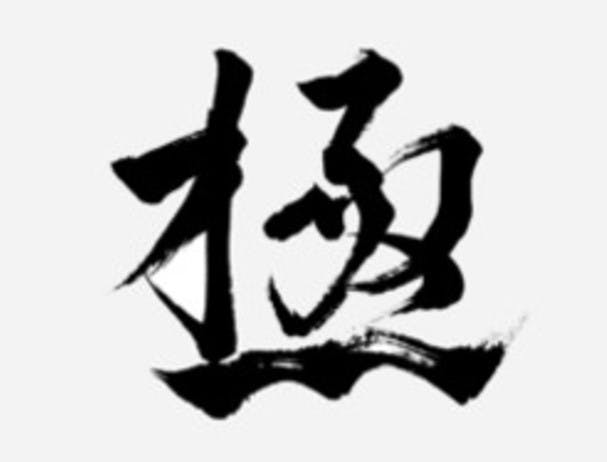 KIWAMI
"The height of excellence" represents Suzuki's uncompromising commitment to design excellence.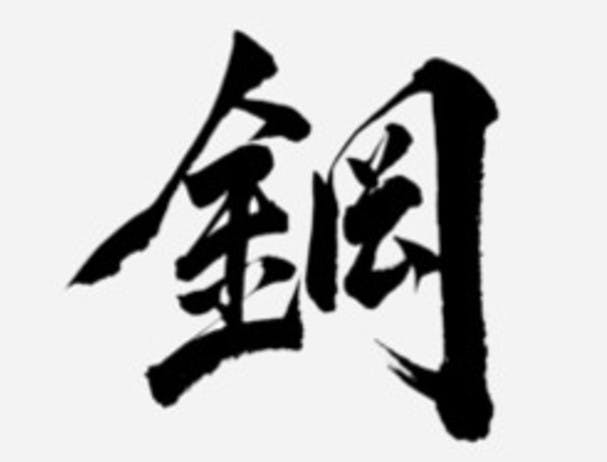 HAGANE
"Forged perfection" represents a commitment to delivering optimum performance and riding fun.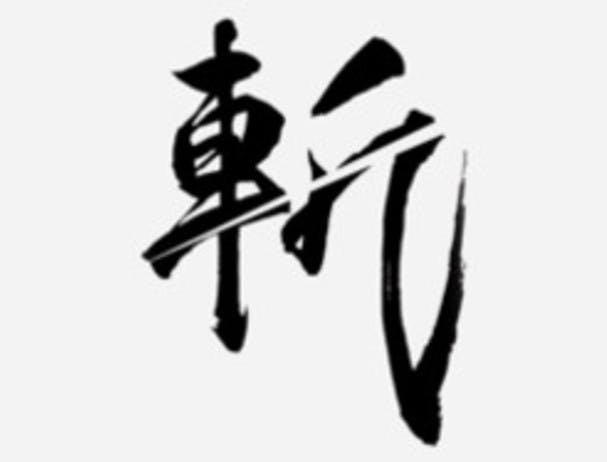 KIRU
"The decisive cut" represents the sharp, cutting-edge style of the Suzuki KATANA.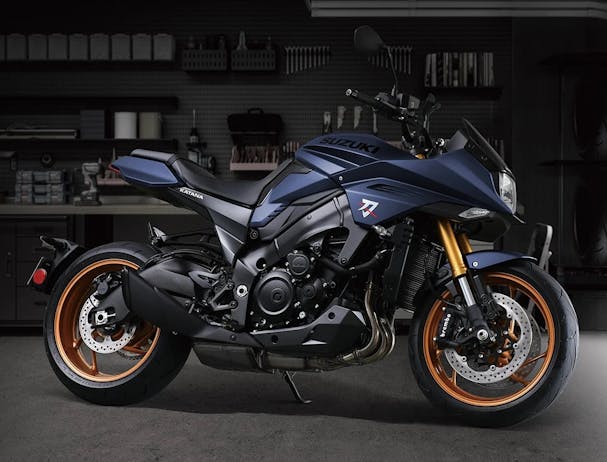 Japanese Spirit
Japanese swordsmiths devote countless hours to repeatedly forging, hammering, folding and welding raw steel to achieve the right balance needed for the blade to perform optimally. This process is absolutely critical in achieving the desired result.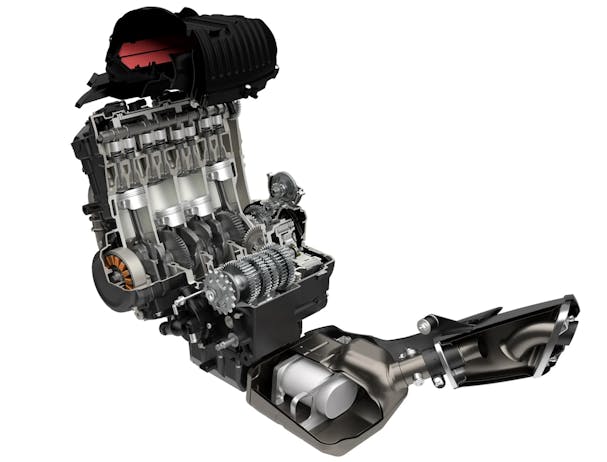 Long-stroke 999cc engine
The engine features a long-stroke design with a 73.4mm bore and 59.0mm stroke resulting in a broad power range delivered smoothly across the entire rev range.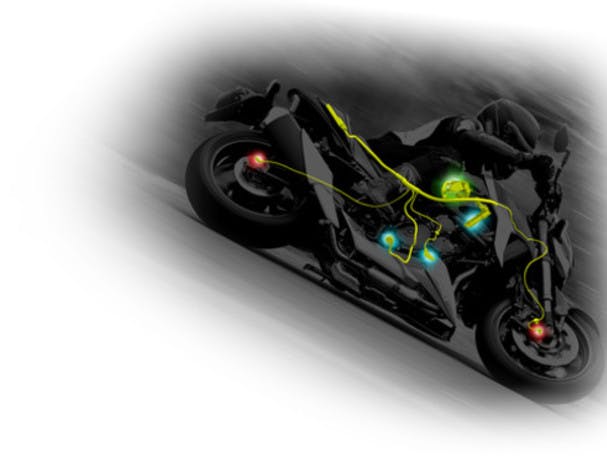 Three-mode traction control system
This track-bred technology provides greater confidence and reduces fatigue by delivering control over engine output that helps prevent rear wheel spin.
Clean tail section
The KATANA introduces a small rear fender supported by the swingarm that hugs the rear tyre. Moving it, along with the rear LED indicators and license plate holder.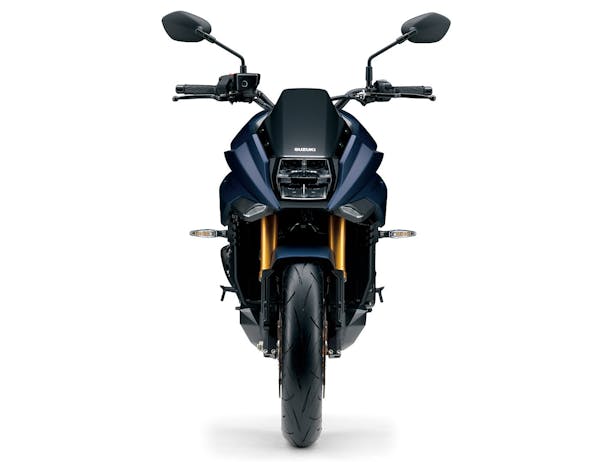 LED position lights and headlight
Distinctive styling points abound. The LED headlight and LED front position lights accent the sharp lines of the cowling that covers the custom-designed instrument panel.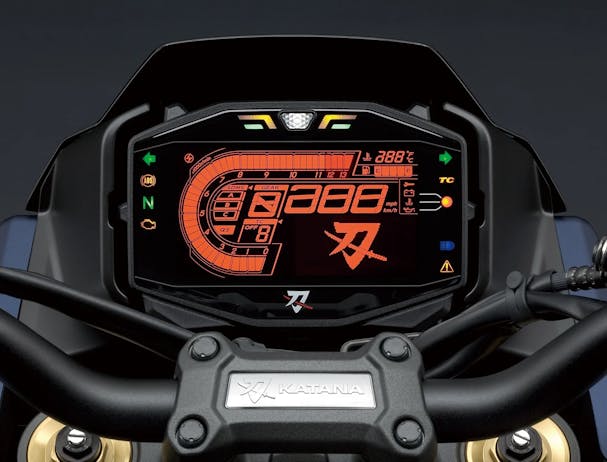 KATANA themed LCD instrument cluster
The full LCD brightness-adjustable instrument cluster packs a wide range of useful information into a relatively compact form factor. It is also designed to make the readouts from its multiple functions easy to recognise.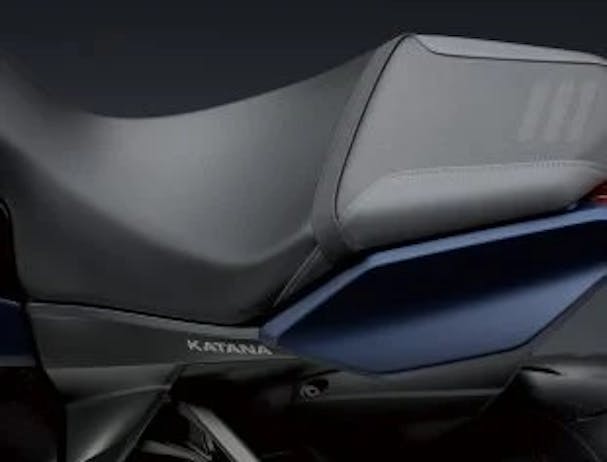 Two-tone seat
The black and grey two-tone seat features a stepped design that maintains the sleek profile of the KATANA while ensuring a comfortable riding position and positive footing for the rider.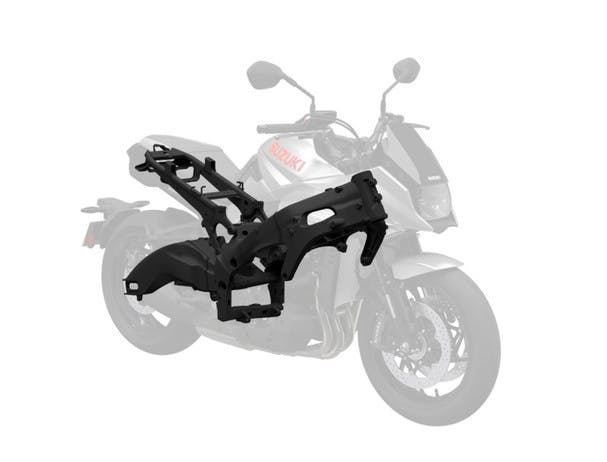 Compact, lightweight chassis
The compact, lightweight twin-spar aluminium chassis is engineered to provide agility, ease of control and a fun-to-ride character riders will enjoy.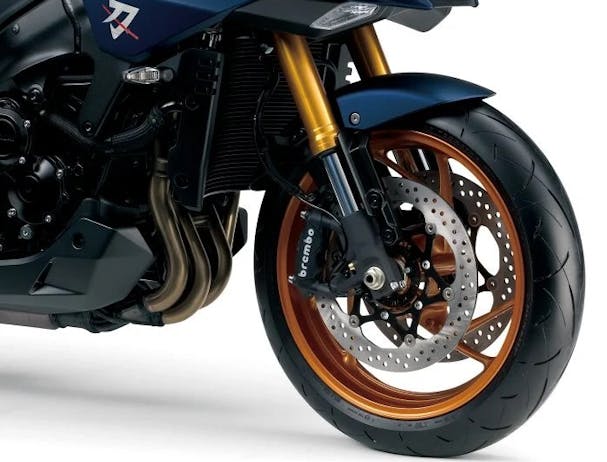 Fully adjustable inverted front forks
43mm KYB inverted front forks give a ride that is sporty yet plush. They feature fully adjustable damping, rebound, compression and spring preload. A single KYB rear shock features adjustable rebound damping and spring pre-load.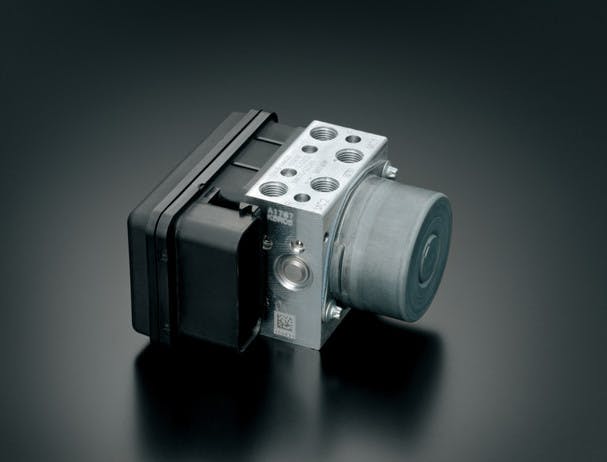 BOSCH ABS
The Antilock Brake System (ABS) control unit, produced by BOSCH, is compact and light, weighing in at just 640g. It monitors wheel speed 50 times per wheel rotation, and matches stopping power to available traction.