SUZUKI HAYABUSA GEN III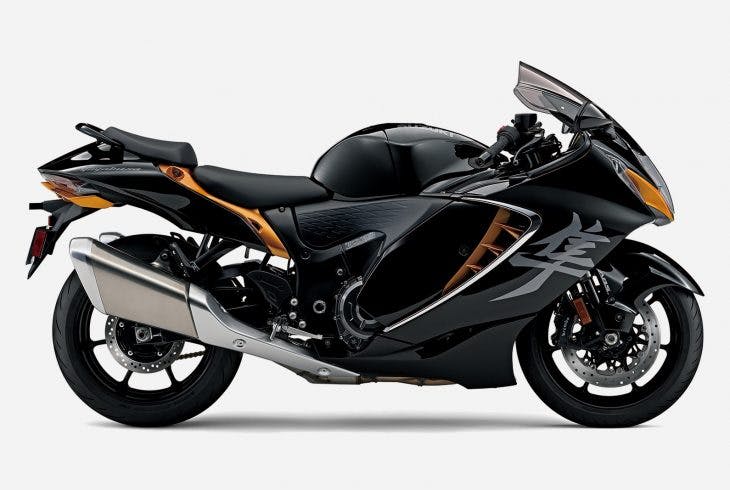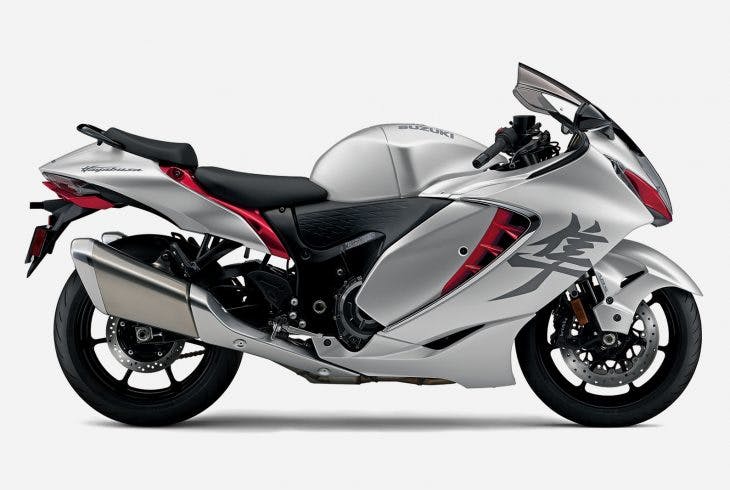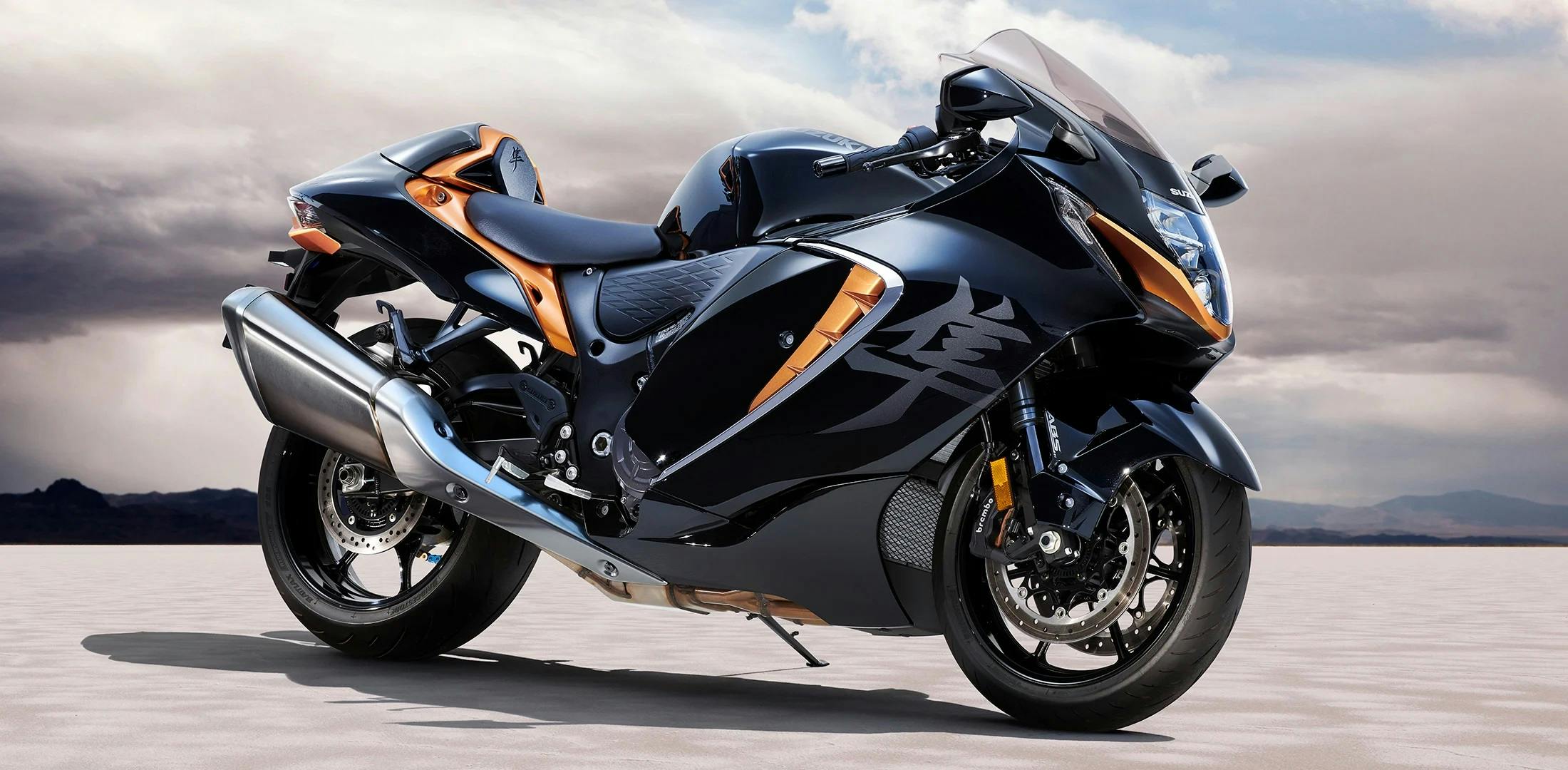 Introducing the 3rd Generation of Ultimate Sport
When launched in 1999, the first generation Hayabusa shocked the motorcycle world by delivering a whole new level of speed, power and overall performance. It instantly gained the title of the world's fastest production motorcycle and gave birth to the Ultimate Sport category. Even though the industry's adoption of a self-imposed speed limit soon put an end to the era of top-speed wars, the Hayabusa's outstanding performance across all metrics, combined with its nimble handling and eye catching appearance, kept it in the category's number one position for the past two decades.
The original Hayabusa was much more than the sum of its parts. The abundant power offered a wider range of gear selection options for any given speed, and this ultimately delivered a more controllable and pleasurable ride. Aerodynamic styling that instilled the Hayabusa with one of the lowest drag coefficients achieved on a production motorcycle not only contributed to controllability, stability and rider comfort, its striking unique bodywork and styling design contributed in achieving the Hayabusa's iconic presence.
The 2nd Generation launched in 2008 retained all the hallmark features of the original Hayabusa, whilst increasing engine displacement to 1340cc and introducing several new features that included a bold new body design. Further enhancement of performance in 2013 saw upgraded front brakes and introduced an Anti-locking Brake System (ABS).
Suzuki's team of engineers and designers have been working tirelessly since to refine countless aspects of the bike's performance to create an entirely new generation that is poised carry a new generation of Hayabusa riders into the future.
The third generation Hayabusa leverages the latest technological innovations to provide greater control and comfort, and ultimately to assist riders in gaining confidence as they enjoy outings on the 'Ultimate Sport Bike'.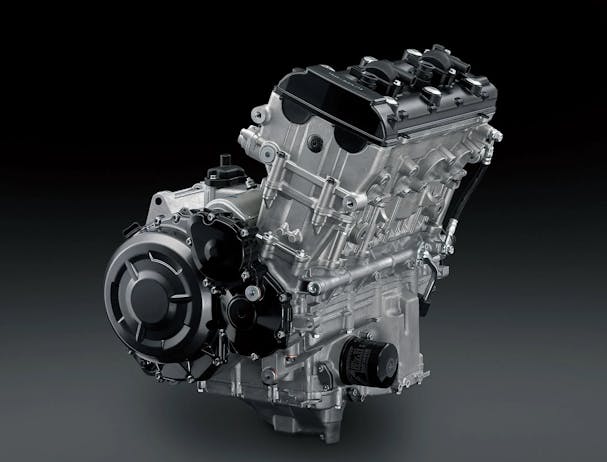 ENGINE
Refinements implemented throughout the Hayabusa's legendary 1,340cm3 liquid-cooled inline-four engine achieve an even better balance of overall performance, yet greater efficiency and durability, while also satisfying Euro 5 emissions standards.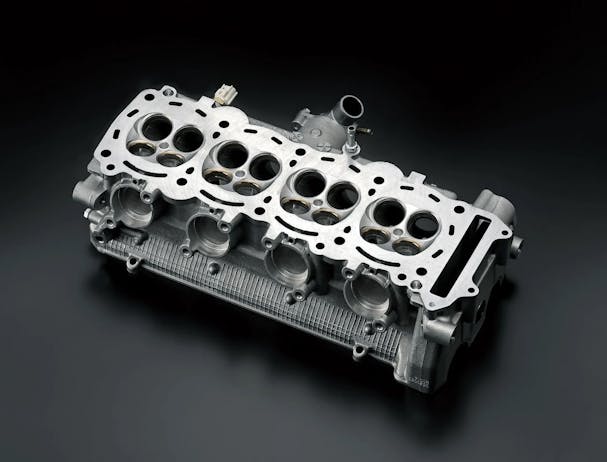 Suzuki Twin Swirl Combustion Chamber (TSCC)
Suzuki's newest TSCC design promotes faster and more efficient burning of the fuel air mixture. It employs a four valve design with each pair of intake and exhaust valves positioned in adjoining semi hemispherical depressions.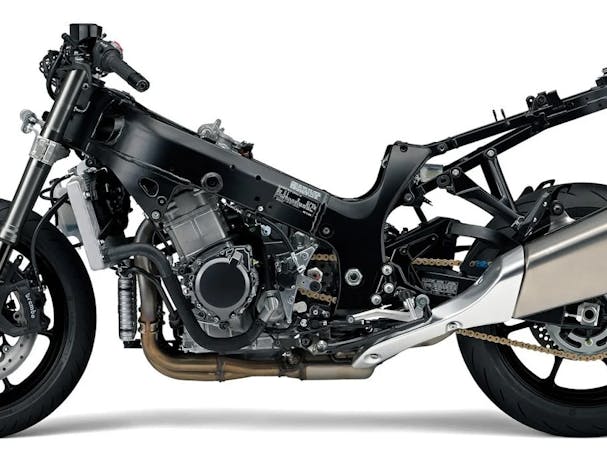 CHASSIS
The Hayabusa's chassis is designed to empower the rider with sure footing, nimble handling and predictable control that inspires confidence and enhances the riding experience. It delivers a smooth and comfortable ride that absorbs everything the road surface throws at it and responds faithfully to the rider's will.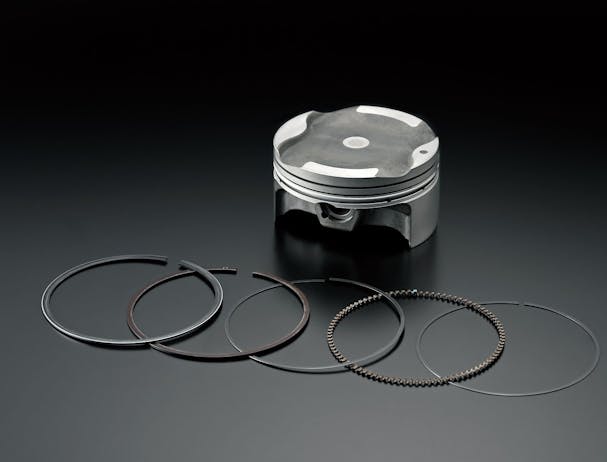 Forged Pistons
While the Hayabusa continues to employ forged pistons with chrome nitride PVD coated oil control rings, it now adopts a new piston shape that has been optimised to match the new TSCC shape.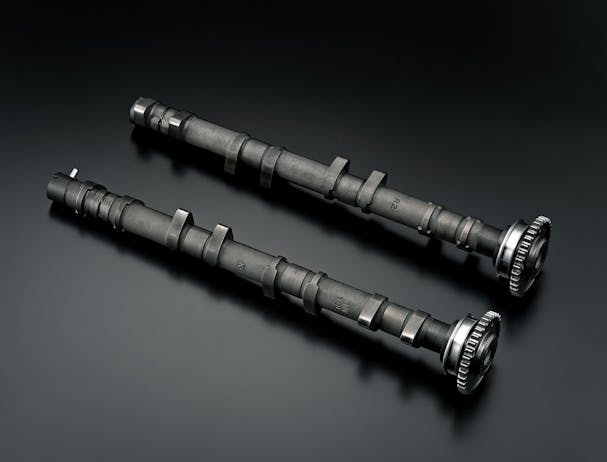 Revised Cam Profile
While the proven lightweight titanium valves are carried over from the previous generation, the new Hayabusa adopts a revised cam profile that reduces valve lift overlap to improve performance and controllability at the most commonly used low and mid range speeds.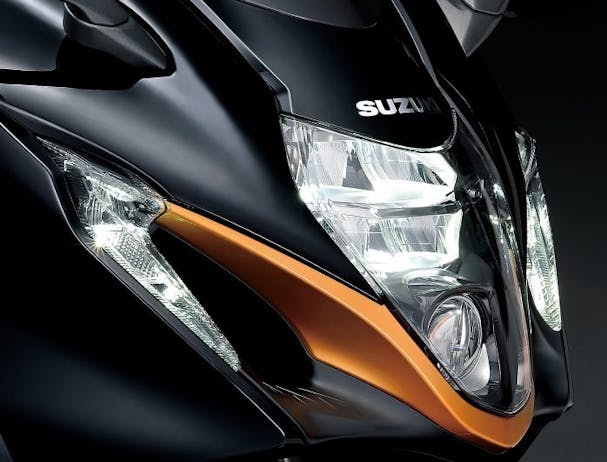 Multi-LED Headlight
Both the low beam and projector type high beam headlights adopt LEDs that provide clear illumination and help make the Hayabusa clearly visible to pedestrians and other traffic at night. The vertically stacked design creates a sharp new look with its large, bold styling and eye pleasing presence.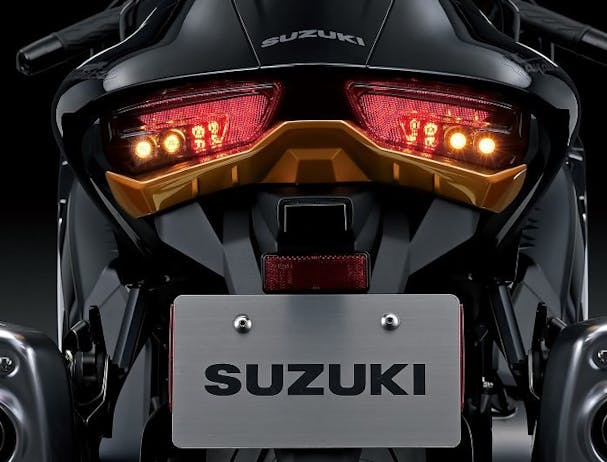 LED Rear Combination Lights
New LED taillight and rear indicator design create a single wide, sharp accent running horizontally across the bottom of the tail section. Each of the left and right combination lamps houses the tail/brake light and indicators, with a clear lens over the taillight and a clear smoke lens over the indicator portion.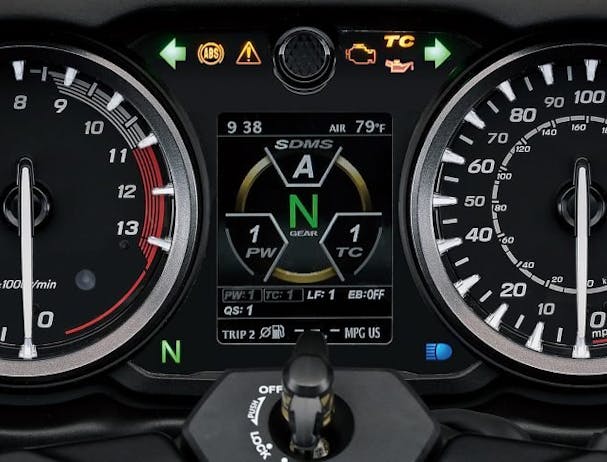 TFT LCD Panel with Active Data Display
One standout new feature is the TFT LCD panel mounted in the centre, between the two main meters. It displays either the current SDMS-α systems settings or an Active Data display that shows lean angle front and rear brake pressure, rate of forward/reverse acceleration, and the current accelerator position.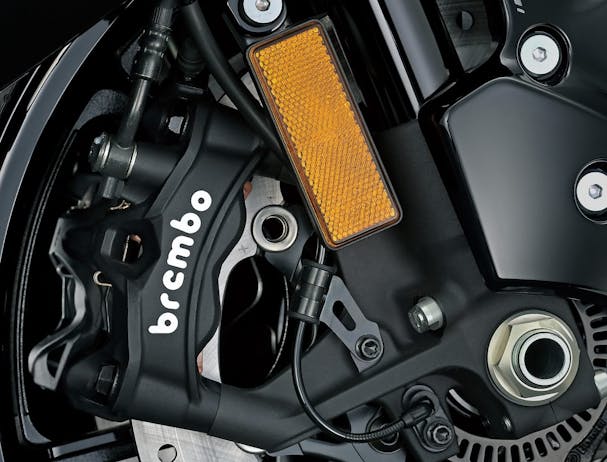 Brembo Stylema® front brake calipers
These new calipers increase airflow around the brake pads assisting them to cool more quickly and deliver immediate response. The diameter of the front discs has been increased from 310mm to 320mm and a new hole pattern is adopted to further help optimise cooling efficiency.