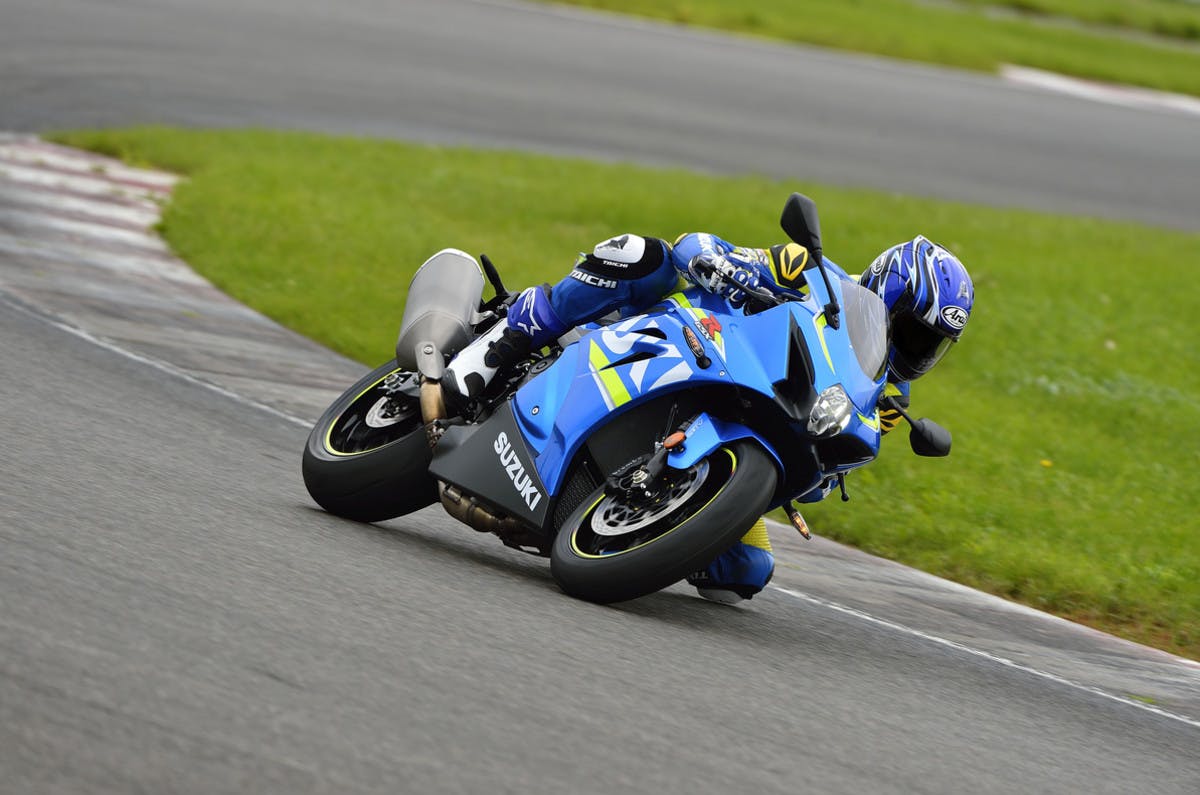 OWN THE RACETRACK
It has been three decades and more than a million sold since the GSX-R line was born. A decade and a half since the first GSX-R1000 (K1) changed the open sportsbike class forever. Now, the 6th-generation GSX-R1000 is redefining the definition of "Superbike". It embodies the life work and professional ambition of Suzuki engineers who are extremely passionate about the GSX-R brand and its place in motorcycle history. A team who love riding and racing, enthusiasts who were determined to restore the GSX-R1000 to its rightful place as top dog. Put simply -It is the most powerful, hardest-accelerating, cleanest-running GSX-R ever built.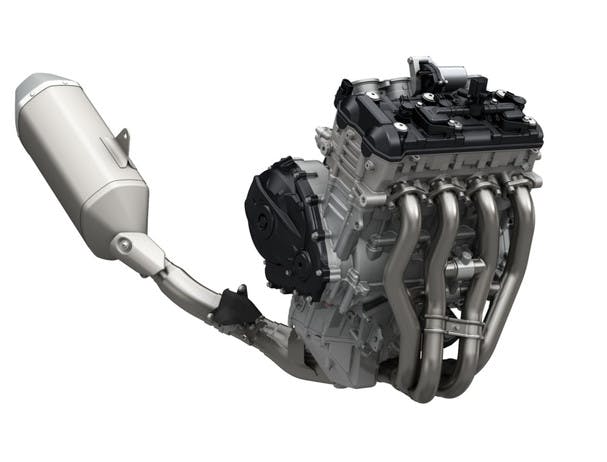 The most powerful GSX-R ever
The all-new, 999.8cm3 in-line four cylinder, DOHC, liquid-cooled engine, is the most powerful, hardest accelerating, cleanest running GSX-R engine ever built.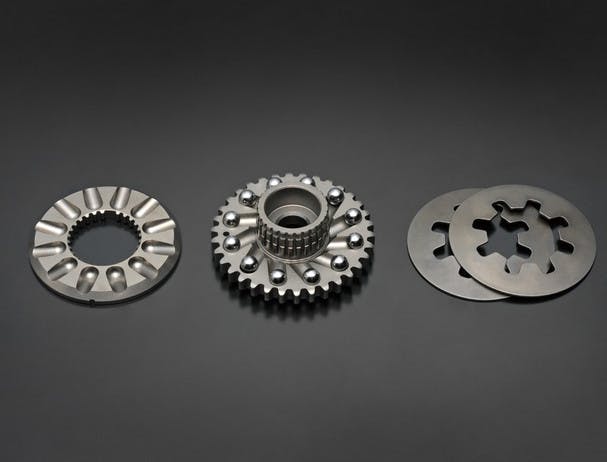 Suzuki Racing VVT
Exploiting the higher engine speed and increasing the high-rpm power without affecting lower and mid-rpm power presented a challenge.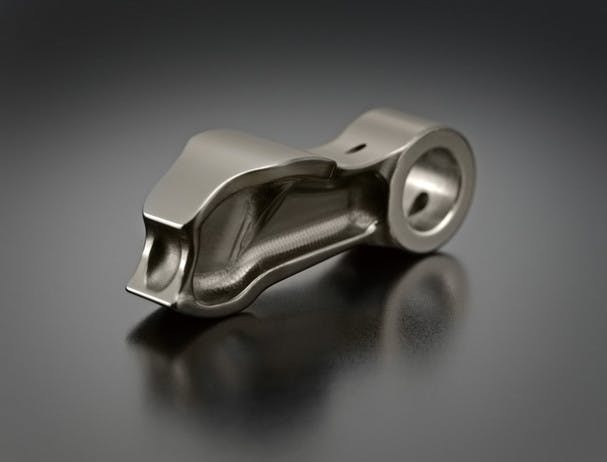 Suzuki Racing Finger follower valve train
The new GSX-R1000 uses a valve train developed in MotoGP competition, using thinner-wall, hollow camshafts operating lighter, F1-style pivoting finger followers.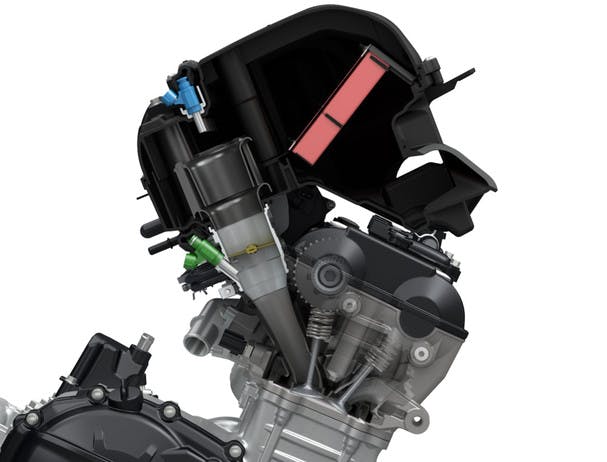 Suzuki Top Feed Injectors (S-TFI)
New, ride-by-wire downdraft throttle bodies are 19mm shorter, simpler, lighter and more compact than the previous model's throttle bodies, with a larger bore (46mm versus 44mm).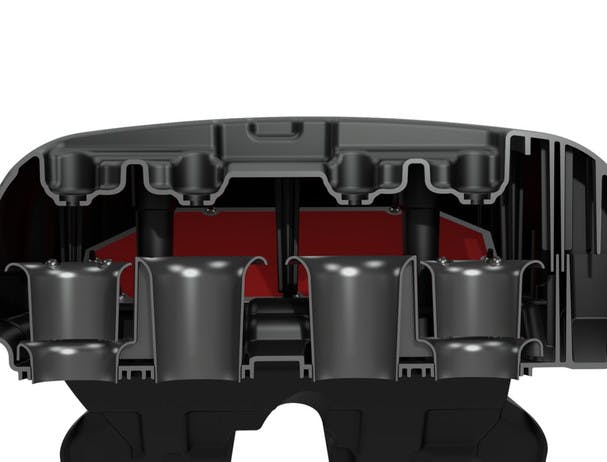 Suzuki Dual-Stage Intake (S-DSI)
The S-DSI system has dual-stage intake funnels for cylinders #1 and #4, and single-stage, conventional intake funnels for cylinders #2 and #3.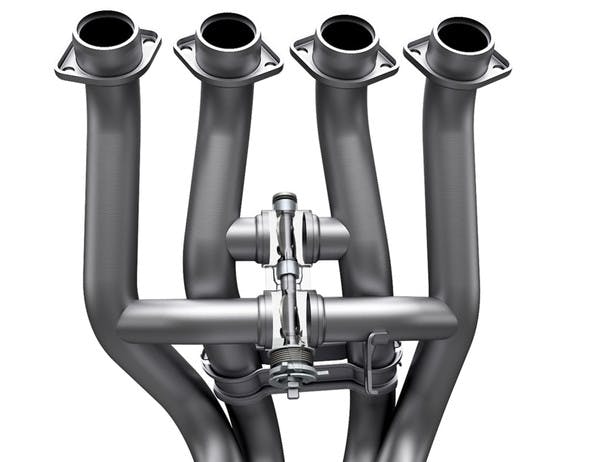 Suzuki Exhaust Tuning-Alpha (SET-A)
GSX-R1000 models have long used a servo-operated Suzuki Exhaust Tuning (SET) butterfly valve built into the mid- pipe to help maximize torque throughout the rpm range by adjusting back pressure based on engine rpm.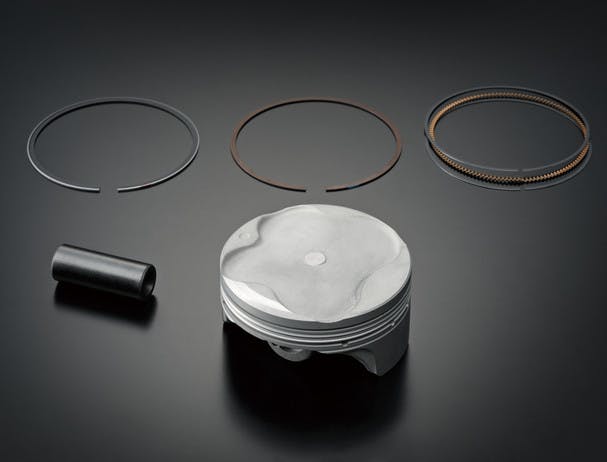 Forged aluminium pistons
Each forged aluminium piston has short skirts and cutaway sides to reduce weight and friction, a DLC-coated wrist pin to reduce friction and a carefully shaped piston dome to increase compression while also enhancing combustion efficiency.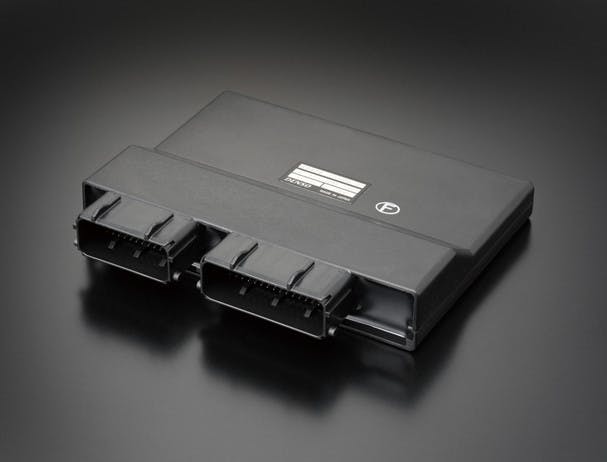 Advanced Electronics
The IMU-based advanced electronic management system is operated by a 32-bit dual processor ECM (Electronic Control Module).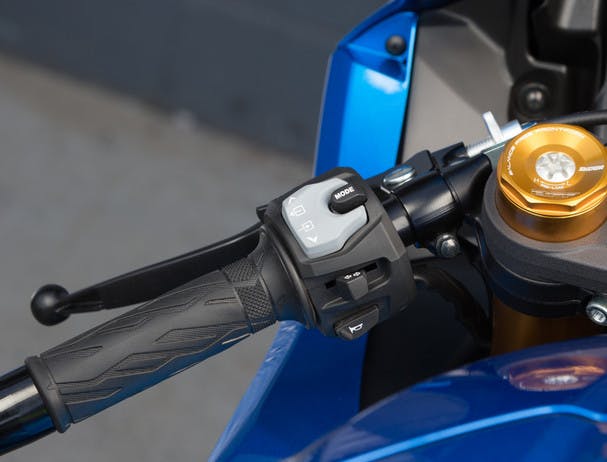 All-New Suzuki Drive Mode Selector (S-DMS)
Using the S-DMS switch on the left handlebar, the rider can select three different mapping and engine power delivery settings designed to match power delivery to various ambient conditions.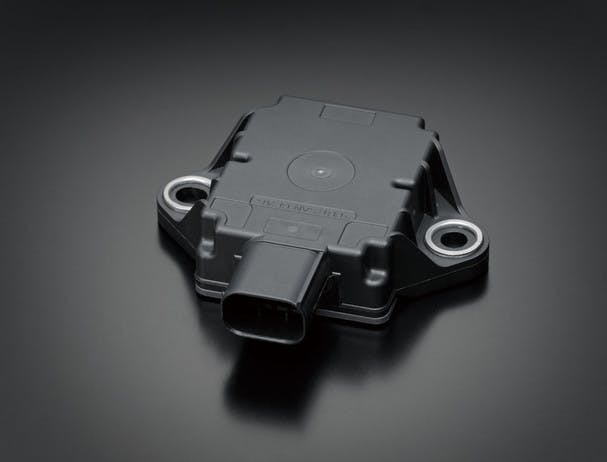 Inertial Measurement Unit (IMU)
The new GSX-R1000's advanced electronic management system incorporates feedback from a Continental Inertial Measurement Unit (IMU) which tracks the motion and position of the motorcycle in 6-directions.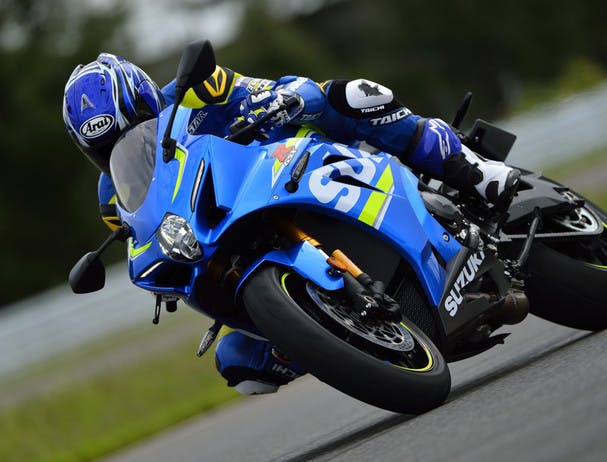 Motion Track TCS (Traction Control System)
Suzuki's advanced Motion Track TCS (Traction Control System) allows the rider to select 10 different levels of traction control intervention, depending upon road or racetrack conditions as well as personal preference and experience level.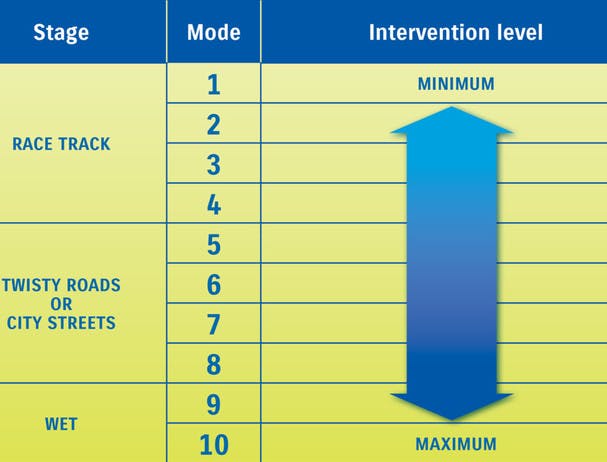 10 Levels of Motion Track TCS Intervention
The rider can chose from 10 levels of Motion Track TCS intervention: Mode 1 is the minimum, Mode 10 is the maximum intervention level.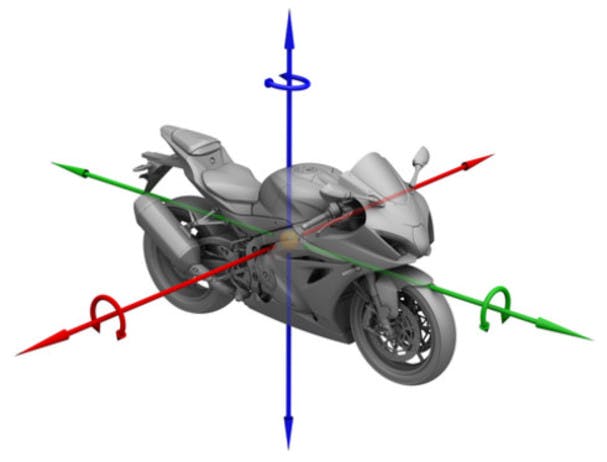 Motion Track Brake System
Both models are equipped with the new Motion Track Brake System, which works with the IMU (Inertial Measurement Unit). The IMU constantly monitors vehicle movement in 6-directions along 3-axes, Pitch, Roll and Yaw.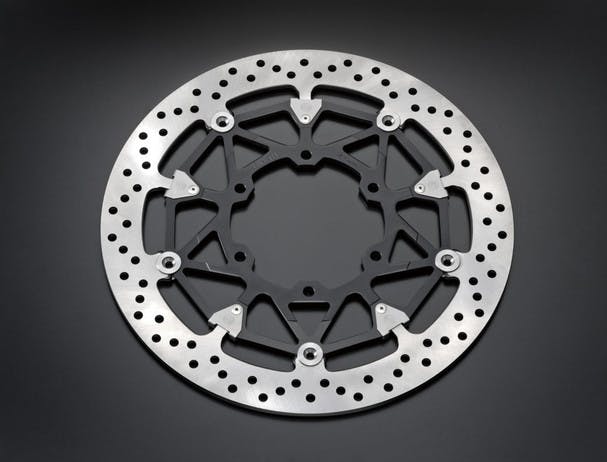 New Brembo Discs And Radial-Mount Calipers
New Brembo stainless steel brake discs are 10 mm larger in diameter, measuring 320mm.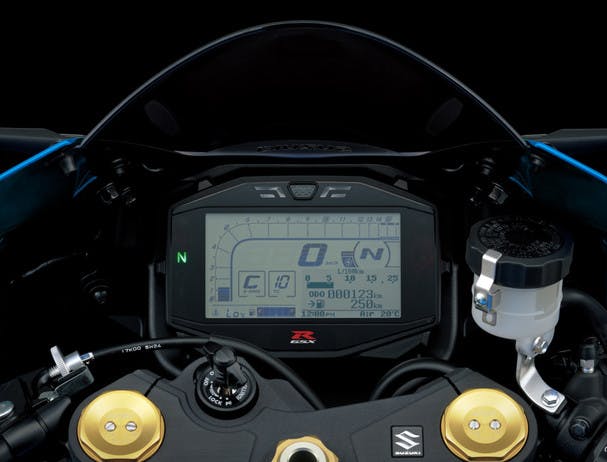 Proven Showa Suspension
The standard GSX-R1000 model's Showa BPF (Big Piston Front) forks out-perform the suspension fitted to the standard models sold by competitors.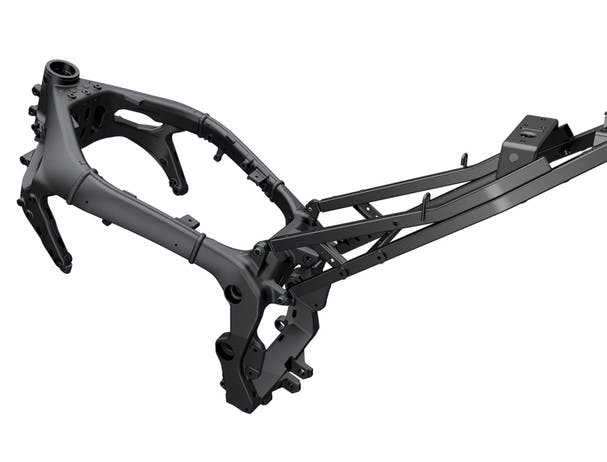 All-new and lighter aluminium chassis
The new GSX-R1000's chassis is more compact and narrower than the previous model's chassis.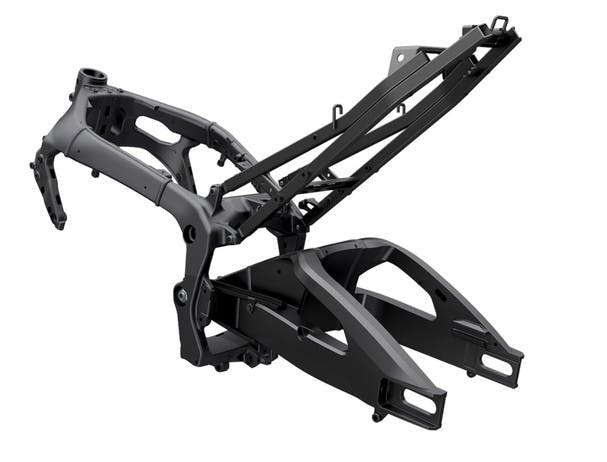 Racing inspired aluminium swingarm
A new aluminium swingarm is braced on both sides instead of on one, to improve weight and rigidity balance. It's also 25mm longer from the pivot shaft to the rear-most axle position, improving cornering feel on the racetrack.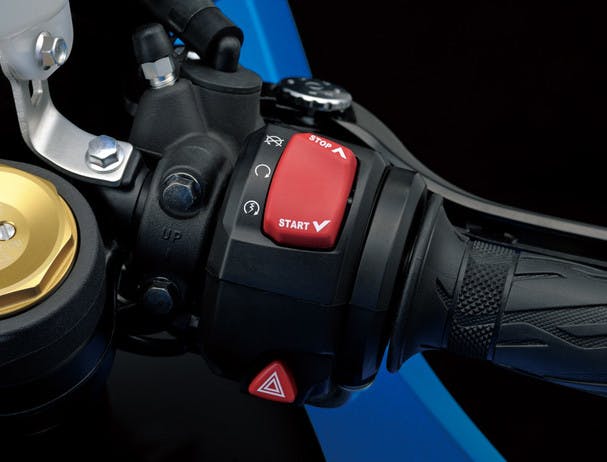 Suzuki Easy Start System
The dual processor ECM also runs a new one-touch Suzuki Easy Start system, and an idle-speed system, which improves cold starting, reduces cold-start emissions and stabilises engine idle under various conditions, based on coolant temperature.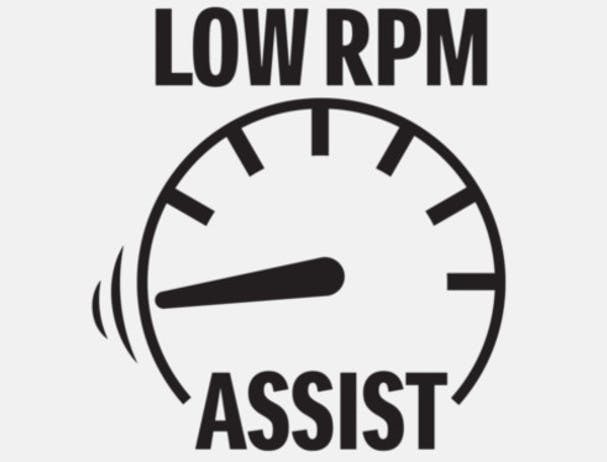 Low RPM Assist
Suzuki's new Low RPM Assist system monitors and automatically adjusts engine rpm when taking off from a stop or riding slowly. The system makes it easier to pull away from a standstill or maneuver in heavy traffic or through a crowded car park.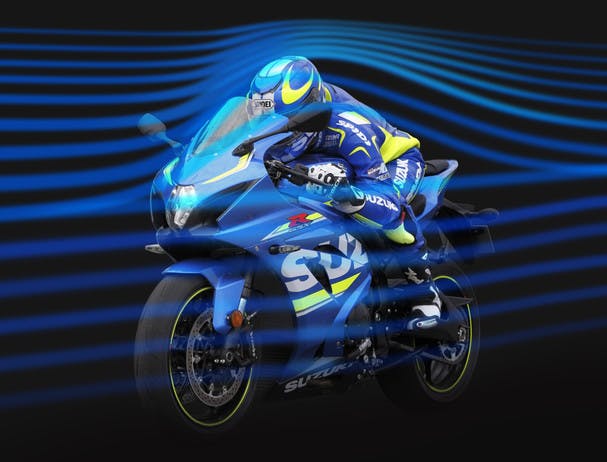 Improved Aerodynamics
The new GSX-R1000 has MotoGP-inspired, sleeker and more aerodynamic bodywork designed to improve handling and top speed on the racetrack.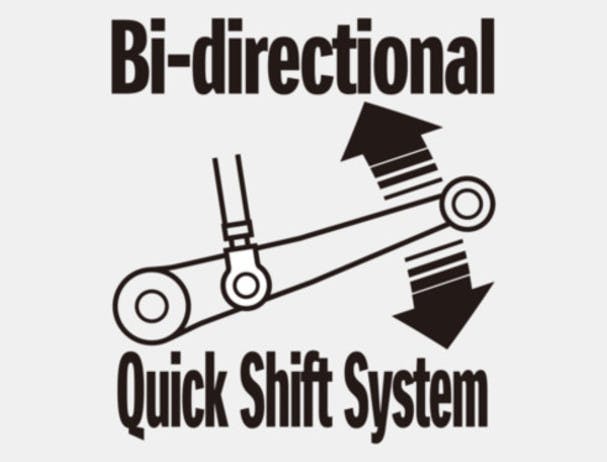 BONUS Bi-Directional Quick Shift System
The racing-type bi-directional quick shift system as featured on the GSX-R1000R is now available as standard on the GSX-R1000 ABS as part of the current SPECIAL OFFER.