KAWASAKI Z900RS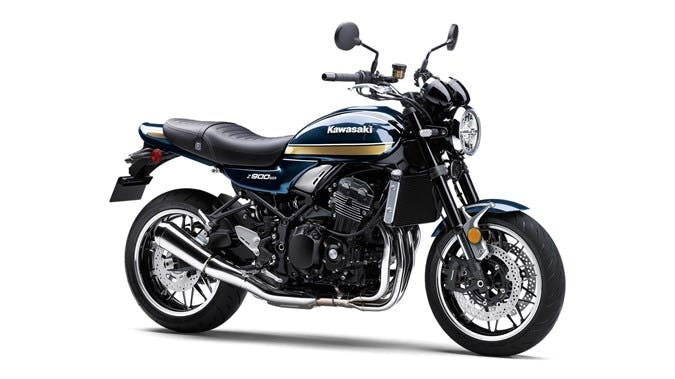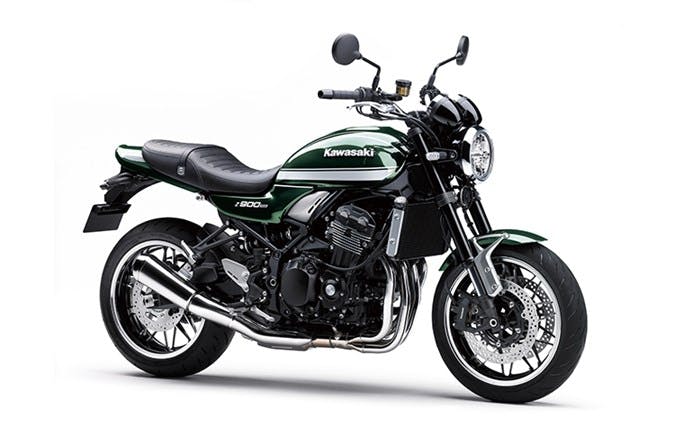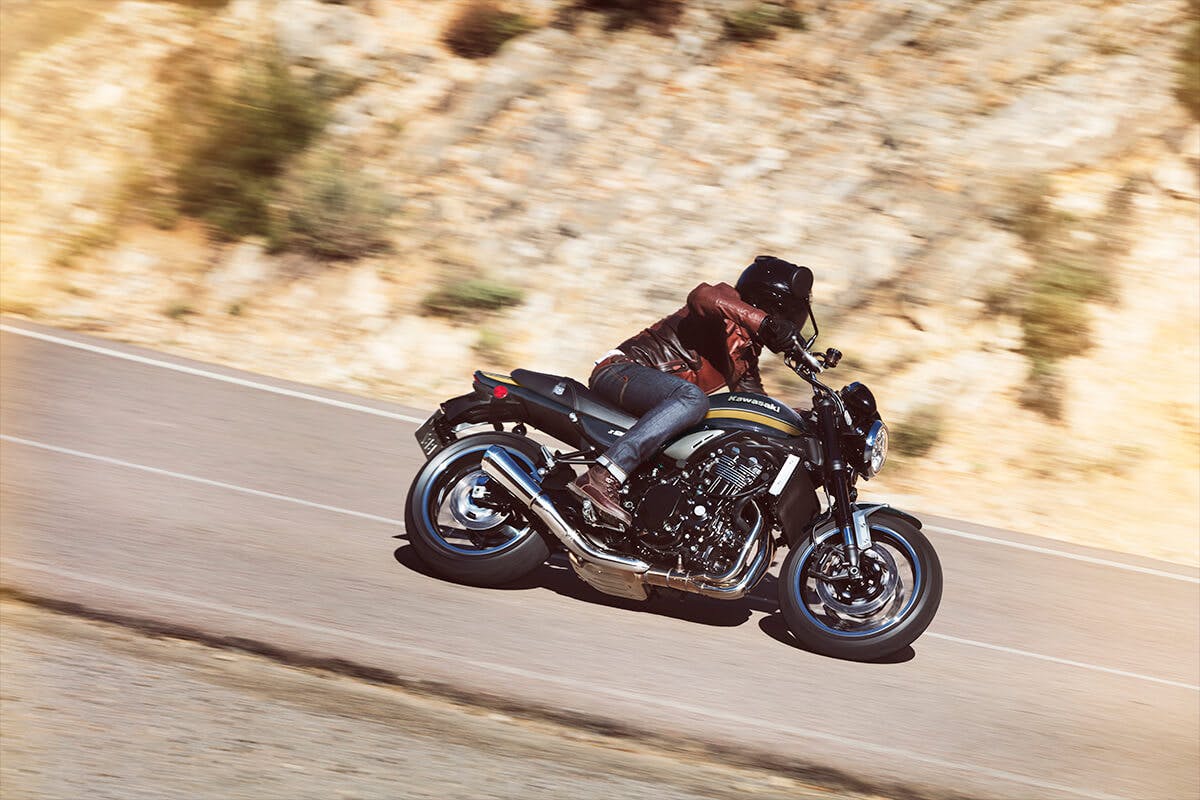 THE RETRO REVOLUTION IS HERE
Reigniting the classic style of the original Z1 900 motorcycle, the Kawasaki Z900RS motorcycle calls upon timeless design elements with minimal bodywork and no fairing for a pure retro-style look. The Z900RS family is powered by a 948cc engine and modern technology for a classic yet modern ride.
SMOOTH & POWERFUL
The powerful inline-four delivers strong acceleration and silky-smooth performance for cruising at higher rpm.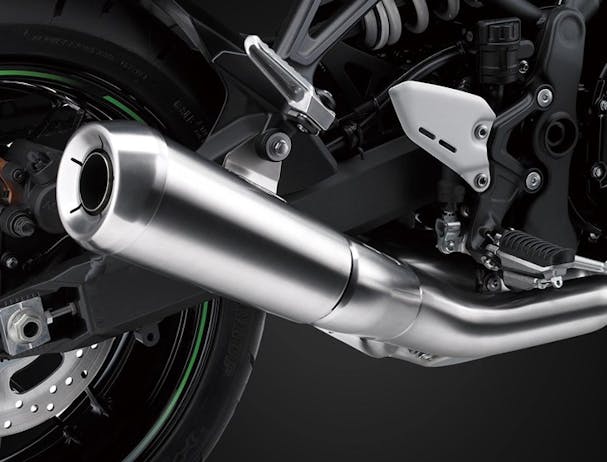 TUNED EXHAUST NOTE
Tuned to deliver a satisfying rumble during engine start and idling.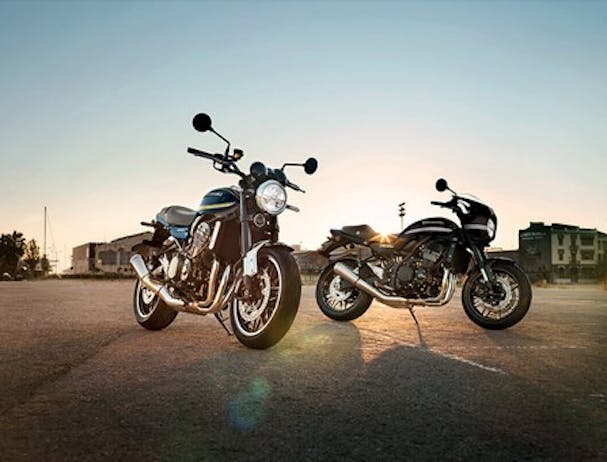 AUTHENTIC STYLE
The Z900RS motorcycle is the ultimate retro-sport Z that offers modern running gear and classic styling.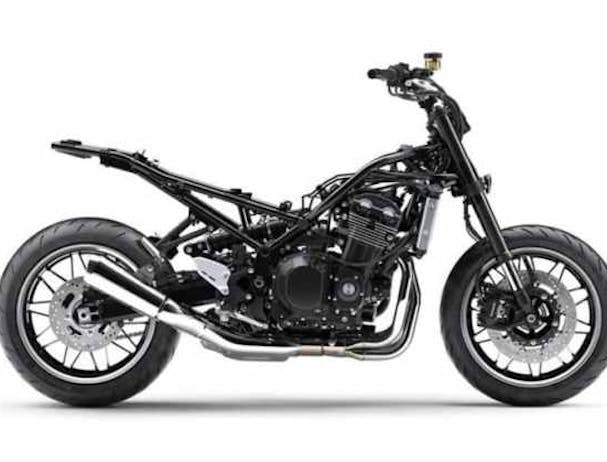 Trellis Frame
Frame rigidity and chassis geometry tuning were selected to deliver light, natural handling. The chassis responds to rider input predictably, going where the rider wants it to without resistance.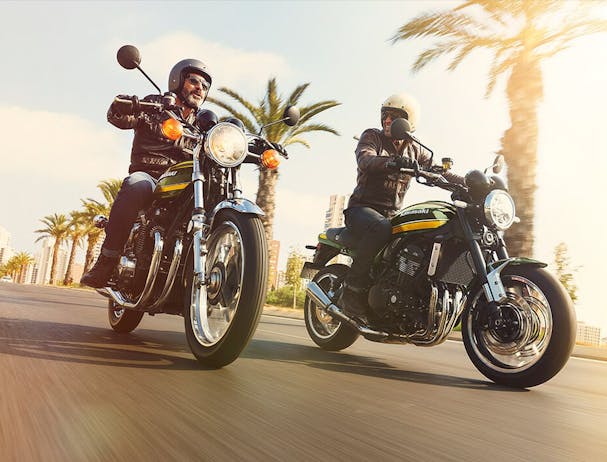 EXHAUST SYSTEM
STAINLESS STEEL, Double-walled headers, integrated connections and short megaphone silencer—all treated to a buffed finish highlight the Z900RS motorcycle's retro-sport image.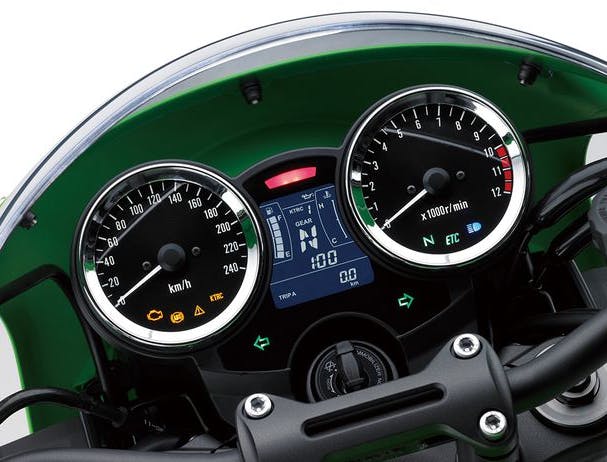 HIGH-GRADE & VINTAGE
The high-tech multi-function LCD screen nestles between bullet-shape analogue dials, creating a balance of retro style and modern functionality.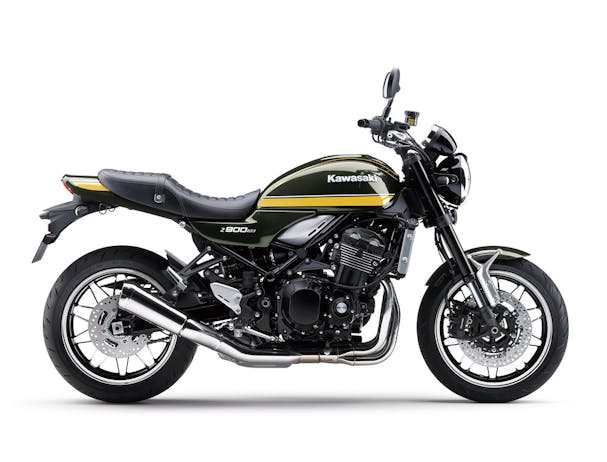 PERFECT BALANCE
The combination of a lightweight trellis frame and powerful engine allows the Z900RS motorcycle to achieve a superb balance of power and handling.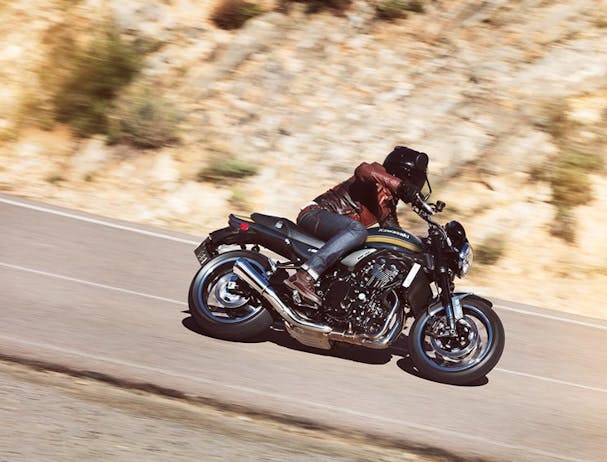 LONG RIDE COMFORT
The seat is well cushioned and comfortable for extended highway cruising and enhanced road bump absorption.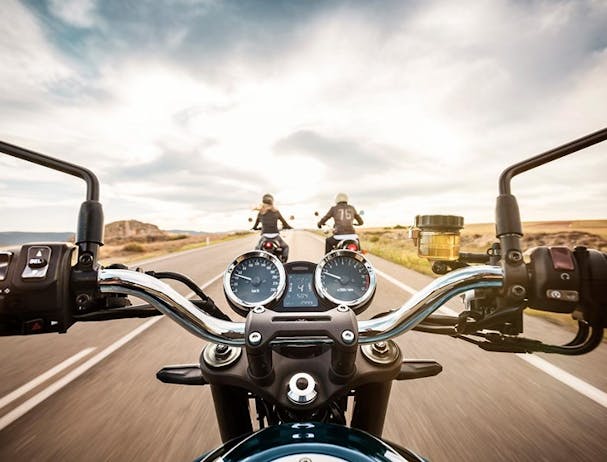 AUTHENTIC EXPERIENCE
Retro design meets modern technology and performance for superb riding comfort around town and on the highway.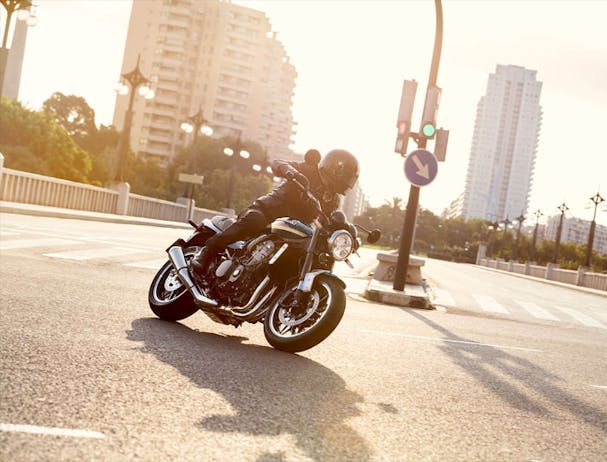 STRENGTH & FLEXIBILITY
The modern lightweight trellis frame provides strength to harness the inline 4-cylinder power and balanced flex to achieve responsive and agile handling.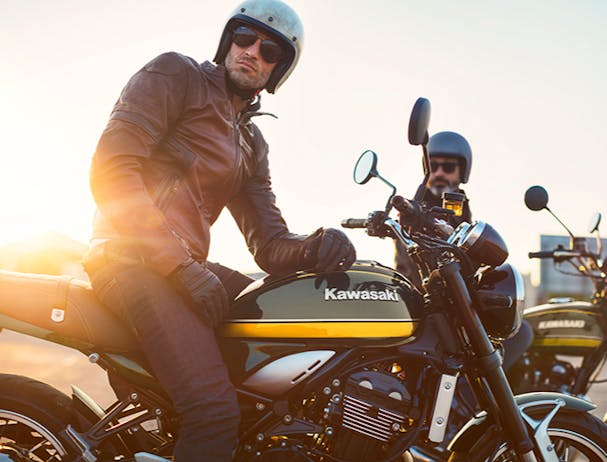 EASY RIDING
A relaxed upright riding position accommodates both comfortable cruising and sporty riding. A low seat height allows an easy reach to the ground while an upright handlebar position adds leverage for cornering and low-speed maneuvering.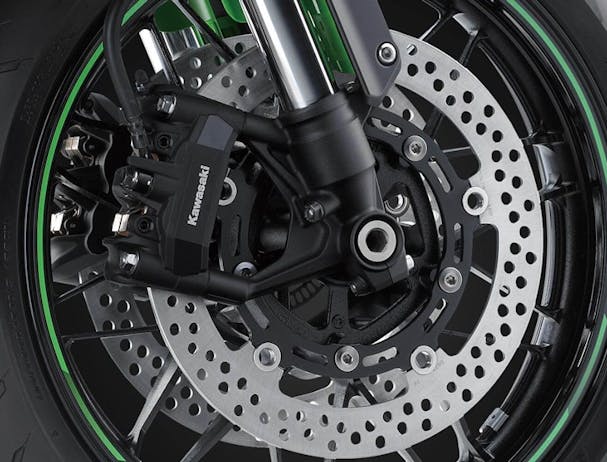 RELIABLE & MODERN
Powerful braking performance featuring a firm, progressive feel is helped by modern radial-mount calipers and a radial-pump brake master cylinder. A compact and lightweight Nissin motorcycle ABS unit helps reduce wheel lock-up under certain conditions.