KAWASAKI VULCAN S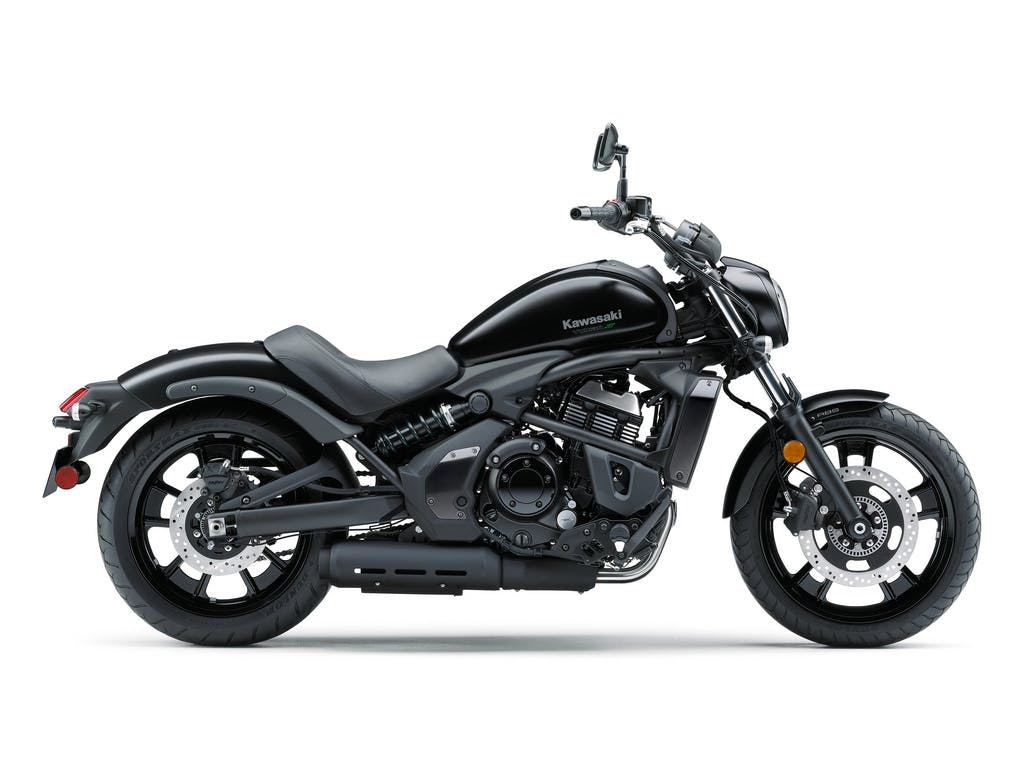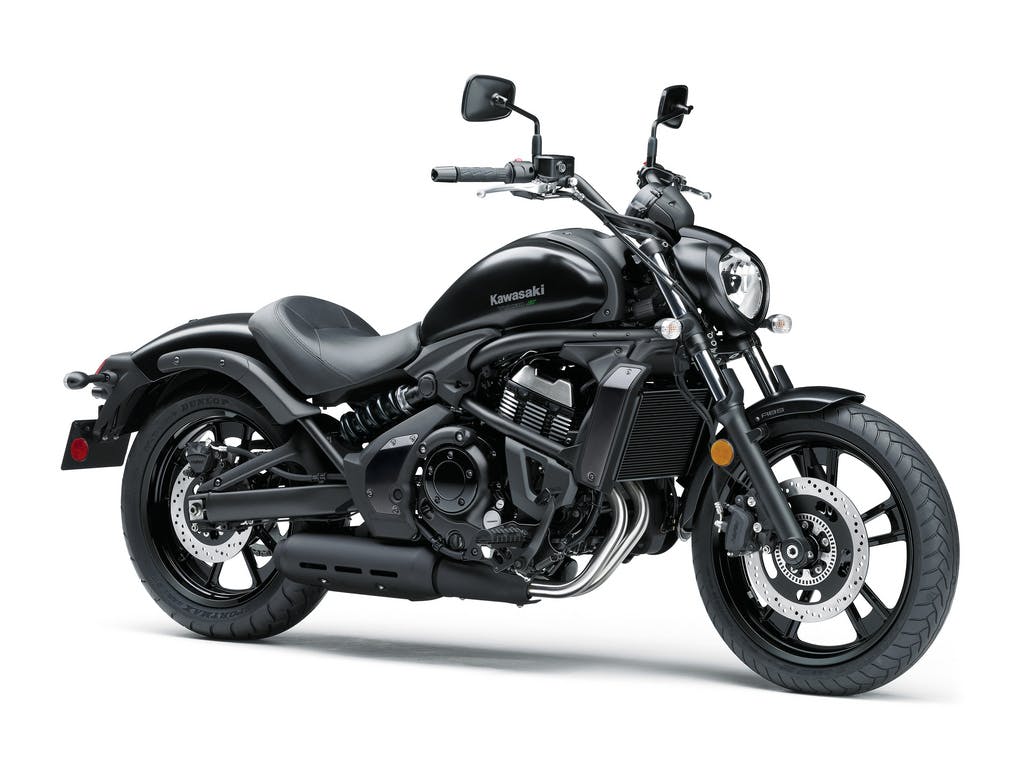 BREAKING BOUNDARIES
The heart of a sportsbike and the comfort of a classic cruiser.  With capable torque, high rpm and generous lean angles, every ride on the Vulcan S motorcycle has the potential for excitement.  The added benefit of adjustable Kawasaki components make the Vulcan S the ultimate in versatility for riders of varying sizes and abilities.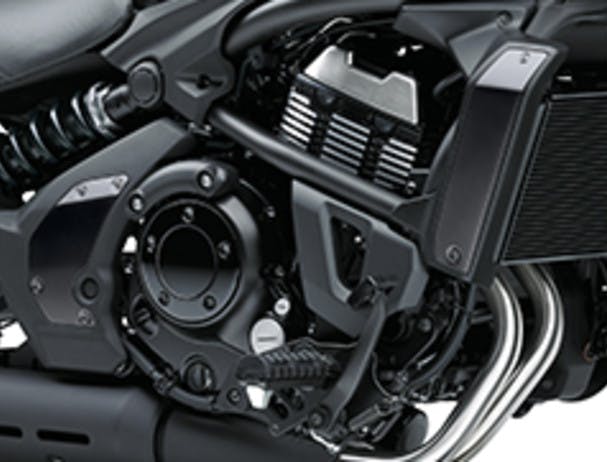 LIQUID COOLED PARALLEL TWIN ENGINE
Liquid-cooled, DOHC, 8-valve 649 cm³ Parallel Twin, fuel injected. Delivers smooth performance in the low and medium rpm ranges. The engine was tuned for rider-friendly power characteristics that will inspire confidence in all riders.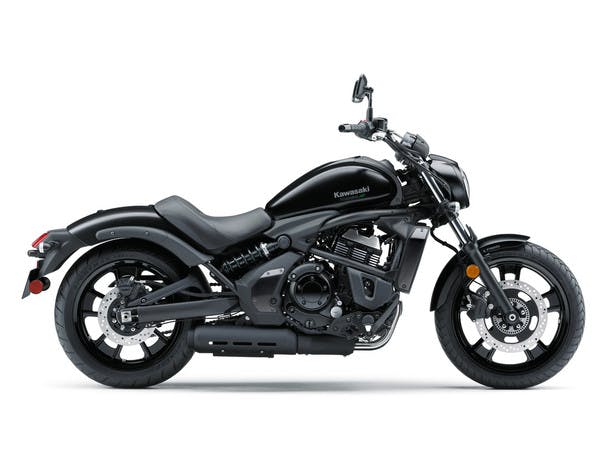 TYRES AND BRAKES
Wheel sizes (18-inch for the front, 17-inch for the rear) are closer to those found on a sport bike than a typical cruiser model (which often have much larger front wheels).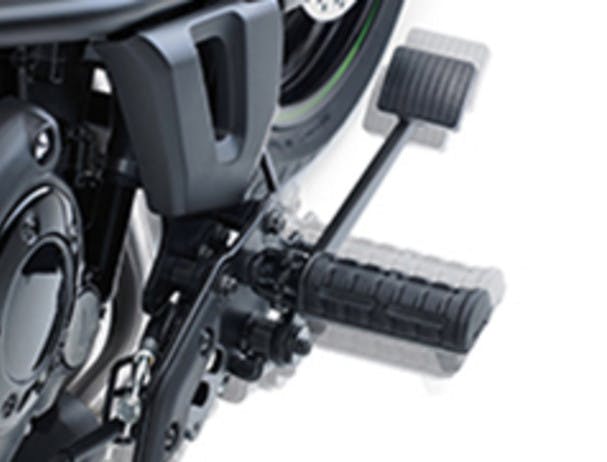 CUSTOM FIT & ADJUSTABILITY
Footrest position adjustable with three positions available: STD, 25 mm forward, 25 mm back. (Alternate shift linkage rods, sold separately, are necessary when changing the position from standard.).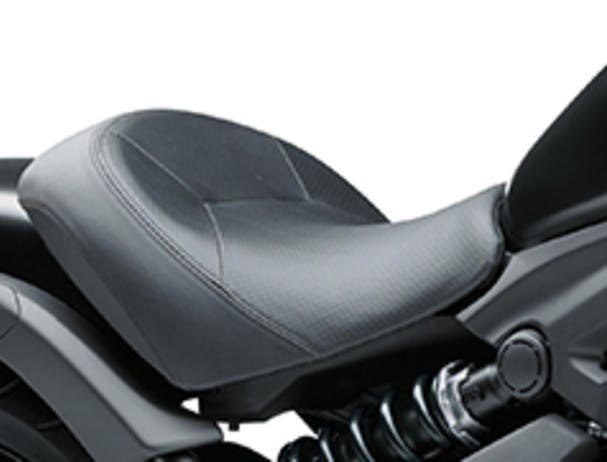 LOW COMFORTABLE SEAT
Features a low 705mm seat height. The seat design with thick, 62mm padding offers a wide surface and excellent hip support, ensuring ample comfort for city riding and short tours.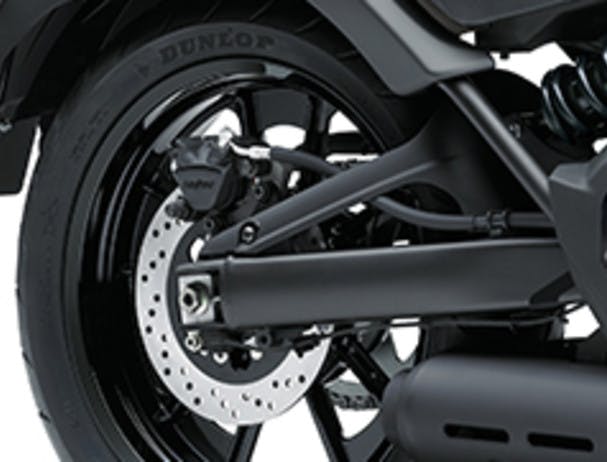 D-SHAPED SWING ARM
The swingarm's D-shaped cross-section gives it a pipe-like design that matches the frame, and contributes to the high-quality appearance.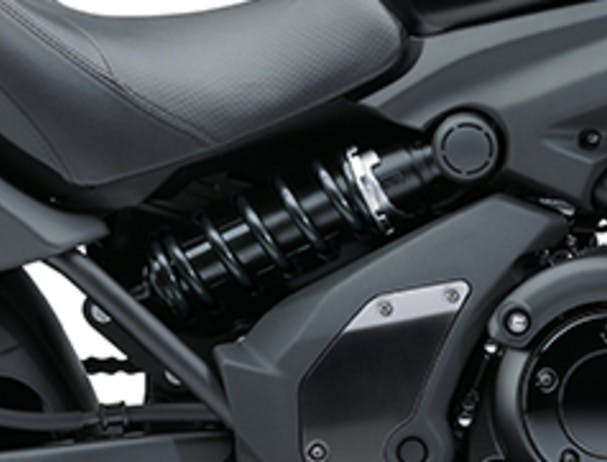 OFFSET REAR SHOCK
Offset laydown rear single-shock supension is distinctive syling element, contributing the trend setting design. Pre-load adjustment is via an easy access 5-way cam wheel.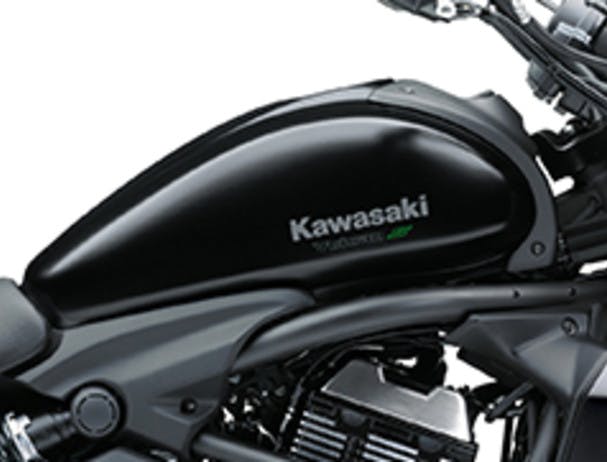 LONG RANGE
Tear drop-style fuel tank adds a cruiser-style touch. With its 14 litre tank capacity and the Parallel Twin engine's good fuel economy.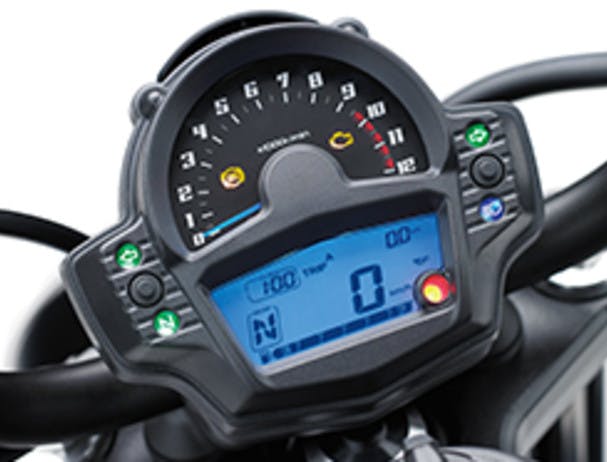 INSTRUMENTATION
Analogue-style tachometer and multi-function LCD screen use blue LED backlights for excellent visibility at night.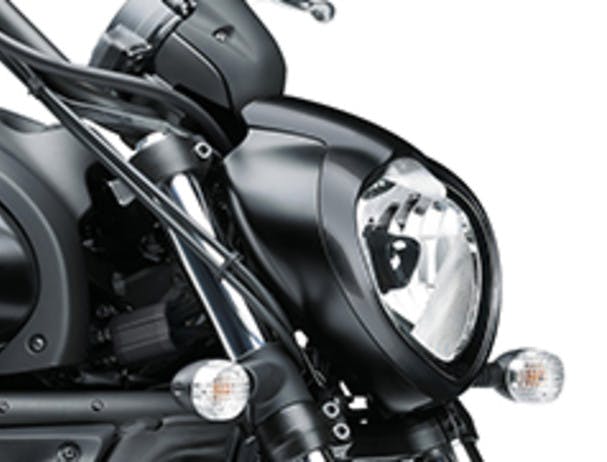 STYLING ELEMENTS
Curved, flowing style blended with a powerful, long-and-low stance and modern elements creates a unique, eye-catching design. Inverted triangle headlamp contributes to the Vulcan S's fresh, unique design.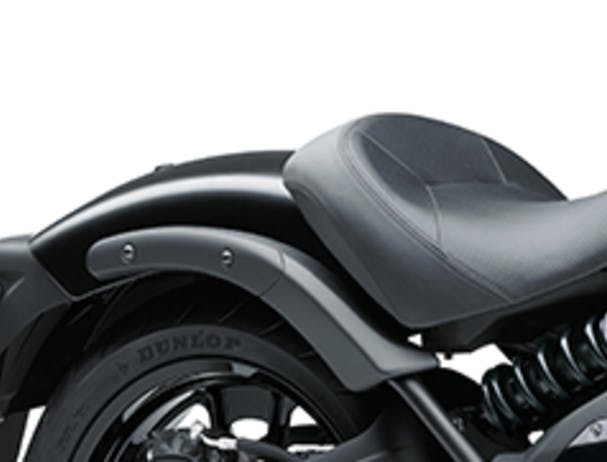 REAR FENDER
Tail fender shaped to hug the rear wheel as closely as possible, creating a compact cruiser-style design. The design was made possible in part by the offset laydown rear shock.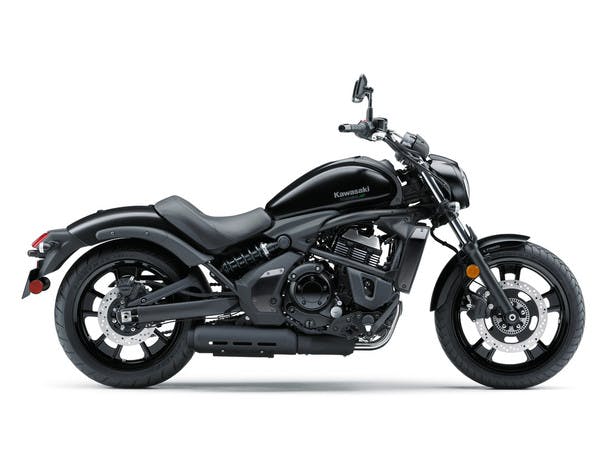 FRAME
Elegant pipe perimeter frame is a key component of the Vulcan S's identity. The bike's bodywork accentuates the frame.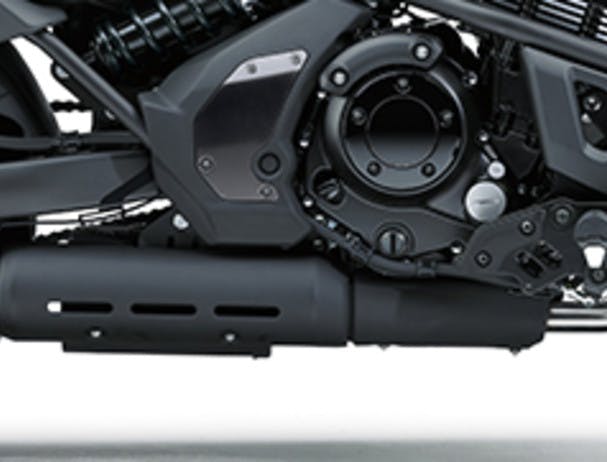 MUFFLER
Attractive bend of the exhaust pipes and an under-engine muffler arrangement contribute to the Vulcan S's attractive styling.