KAWASAKI VERSYS-X 300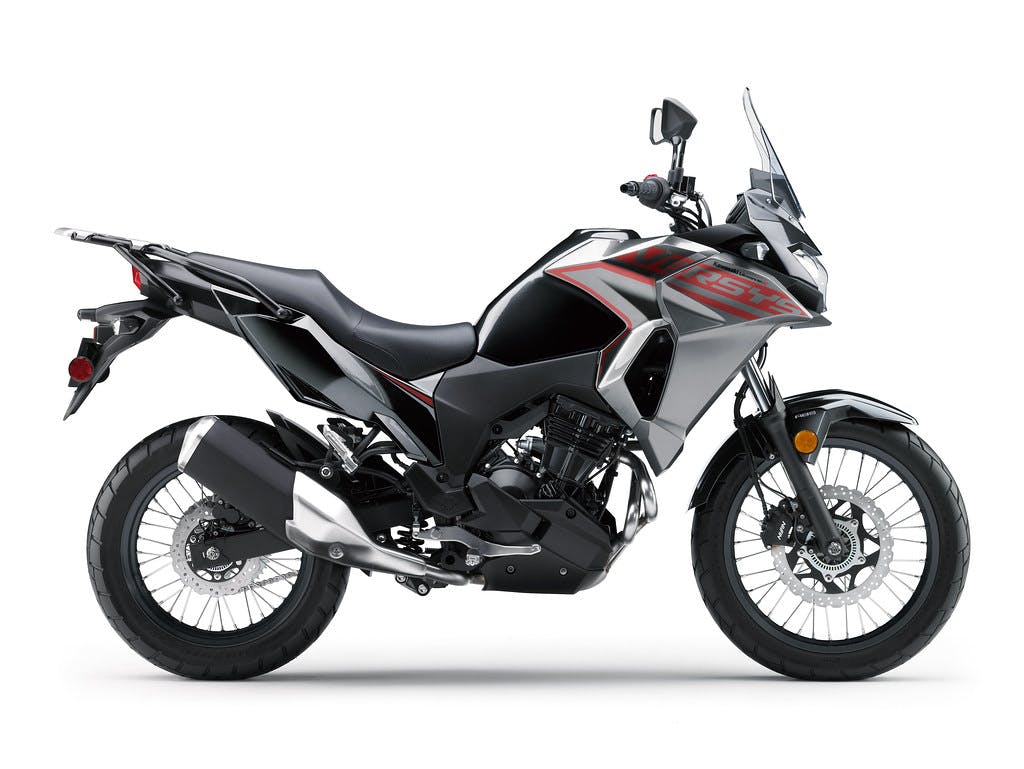 CAPABILITY ON UNPAVED ROADS
The VERSYS-X 300 is an adventure-style touring model that builds on the any-road any-time performance of Kawasaki's VERSYS models by adding increased capability on unpaved roads. At 300cc, the VERSYS-X 300 is the smallest-displacement model in the touring category and the only model of its kind. Like you would expect from a bike designed to be the ideal travel partner, it offers the best comfort and convenience of any 300cc model. More manageable in both weight and power, and more readily available than many larger-displacement models, the VERSYS-X 300 offers easy access to motorcycle adventure. A wide range of accessories is available: all the equipment necessary for comfortable long-distance riding.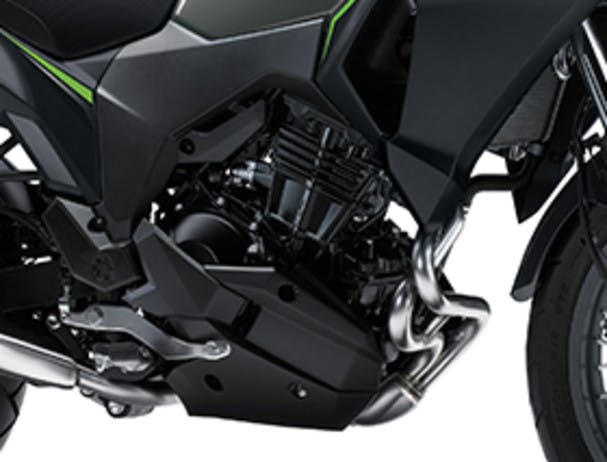 PARALLEL TWIN ENGINE
Liquid-cooled, DOHC, 8-valve Parallel Twin delivers smooth, responsive power at low and medium rpm and hard hitting power at high rpm.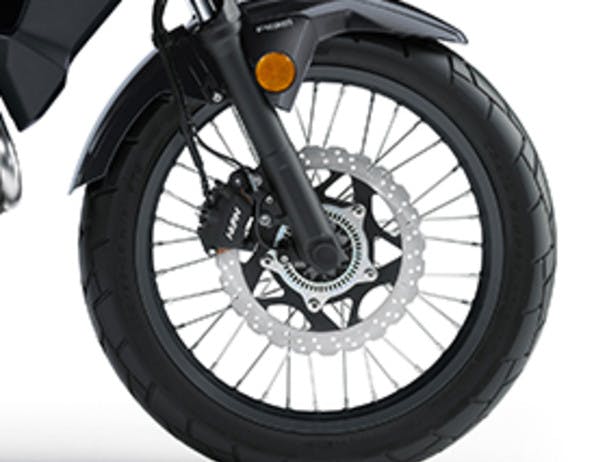 ABS STANDARD
Dual petal disc brakes (290 mm petal discs at the front and 220 mm at the rear) provide sure stopping power. In addition to the very effective petal disc brakes.
LARGE WINDSHIELD
The combination of a tall upper cowl design inspired by adventure models, and a large-size windshield provides superior wind protection, adding to long-distance riding comfort and contributing to adventure-style looks.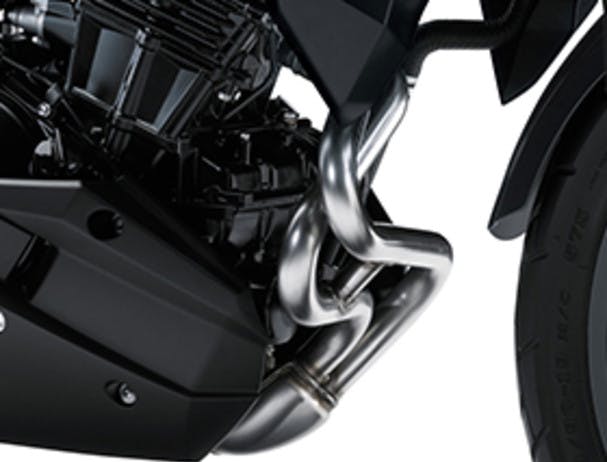 EXHAUST SYSTEM
resistant stainless steel, contributes to low- and mid-range performance and a smooth, step-free power curve. Exhaust header pipes ø31.8 mm diameter on the Versys-X 300 are optimised for low-mid range performance.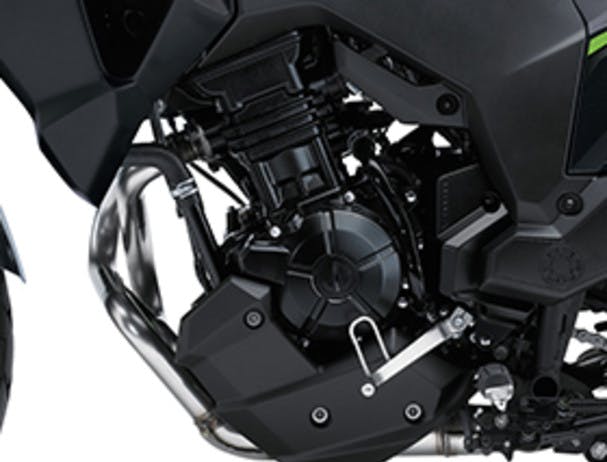 6 SPEED TRANSMISSION
Relatively short gearing offers a balance between fuel economy and low-mid-range power feeling and response. A long 6th gear contributes to the high-speed cruising range.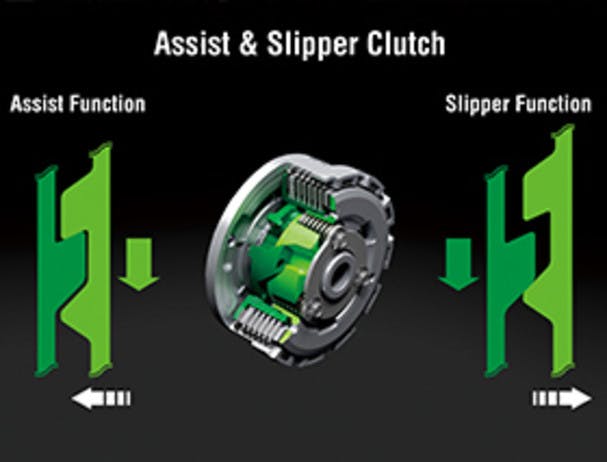 SLIPPER CLUTCH
The light clutch lever pull and easy control afforded by the Assist & Slipper Clutch greatly contributes to comfortable, stress-free riding – especially when spending long stints in the saddle.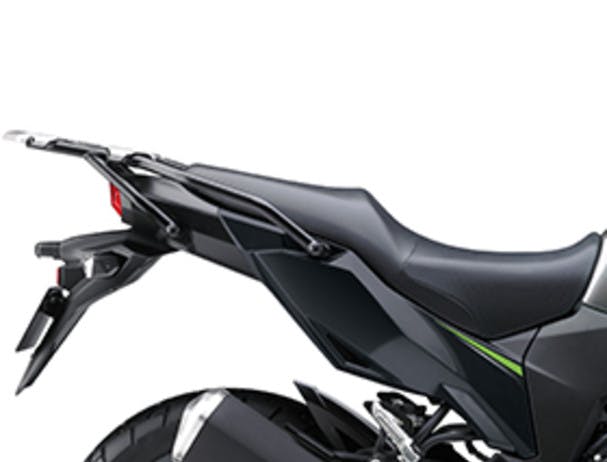 REAR SEAT AND PASSENGER GRIPS
Large, double seat is on par with the seat of the Versys 650, offering excellent comfort.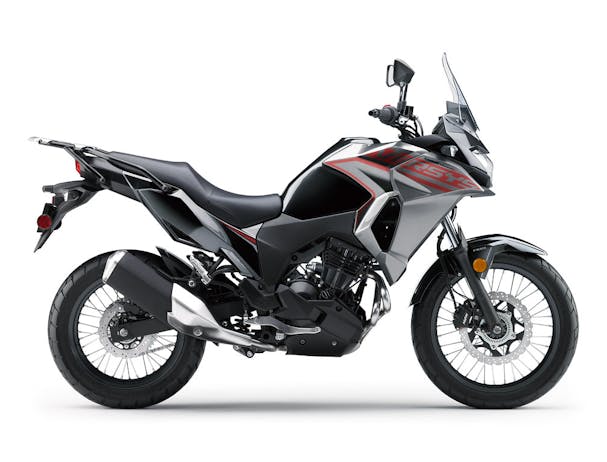 SLIM UPRIGHT RIDING POSITION
The Versys-X's slim, upright riding position and a wide handlebar offer high controllability as well as the comfort for long-distance riding.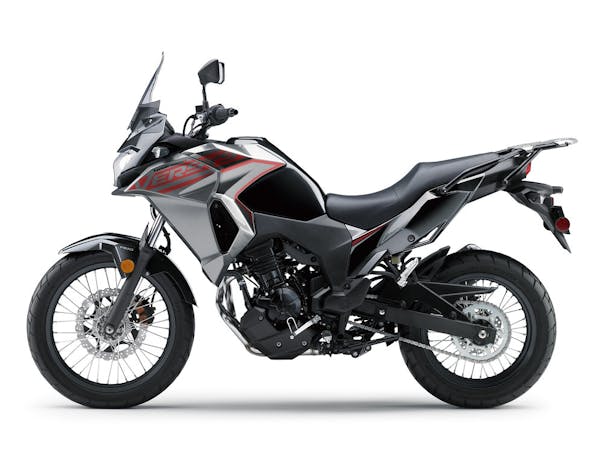 17L FUEL TANK
Slim design of the 17-litre fuel tank makes it easier for riders to reach the ground with their feet.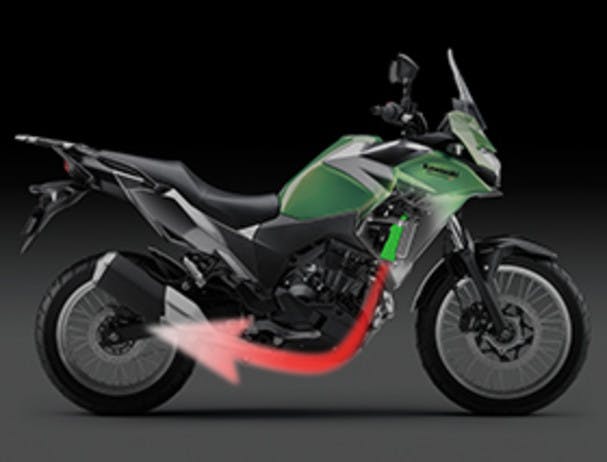 HEAT MANAGEMENT TECHNOLOGY
Large openings in the fairing promote airflow when riding to help dissipate engine heat.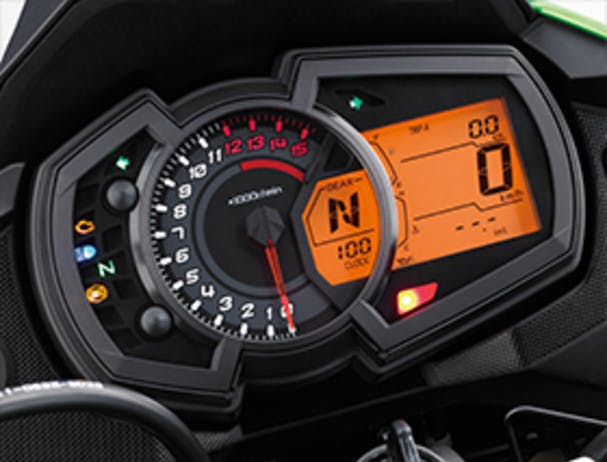 MULTI-FUNCTION INSTRUMENTATION
Instrument panel layout features a large analogue tachometer flanked by warning lamps on one side, and a gear position indicator and multifunction LCD screen on the other gear position indicator.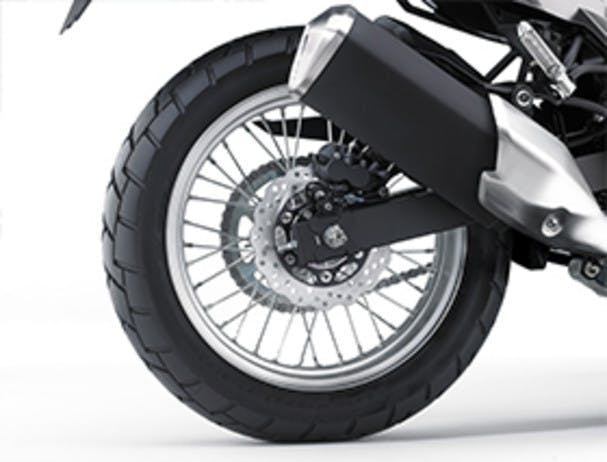 SPORTY 19"/17" REAR WHEELS
While the Versys-X was not designed for off-road use, 19" front and 17" rear spoke wheels give it greater capability on unpaved roads than its larger, street-focused brothers.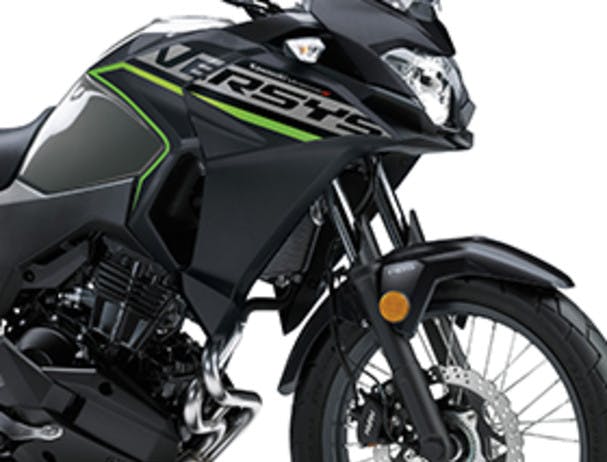 LONG TRAVEL SUSPENSION
Using long-travel suspension enables the Versys-X to deliver riding excitement across a wide range of riding situations. Not all streets in the real world are made of circuit-smooth pavement.