KAWASAKI NINJA ZX-6R (KRT)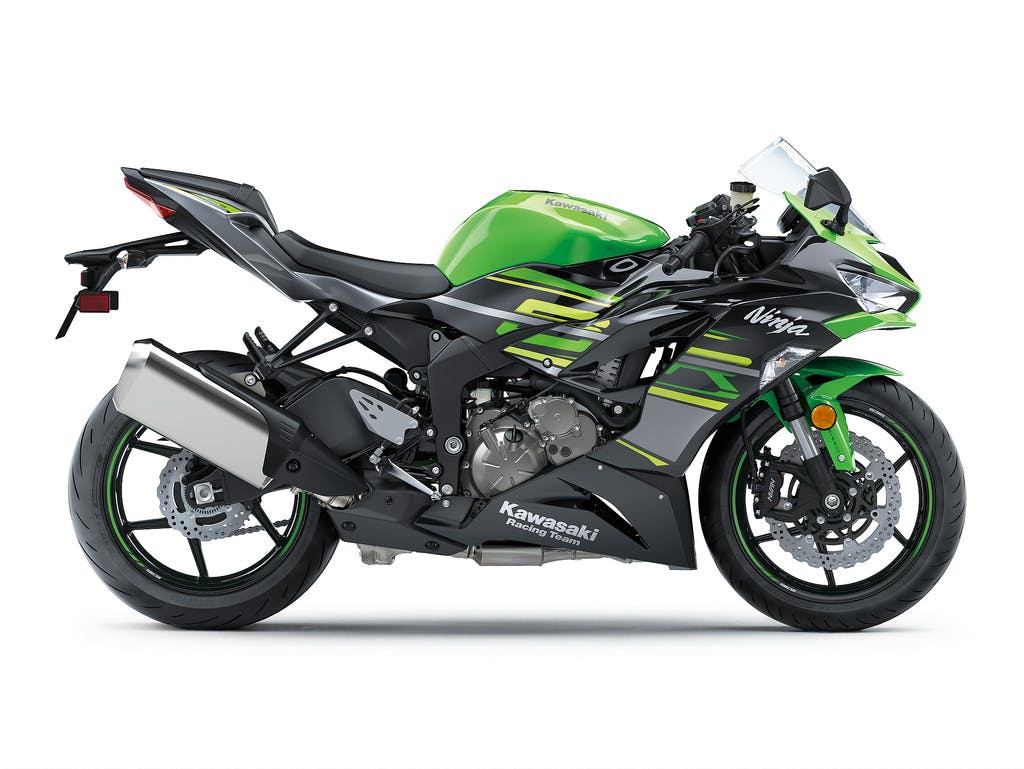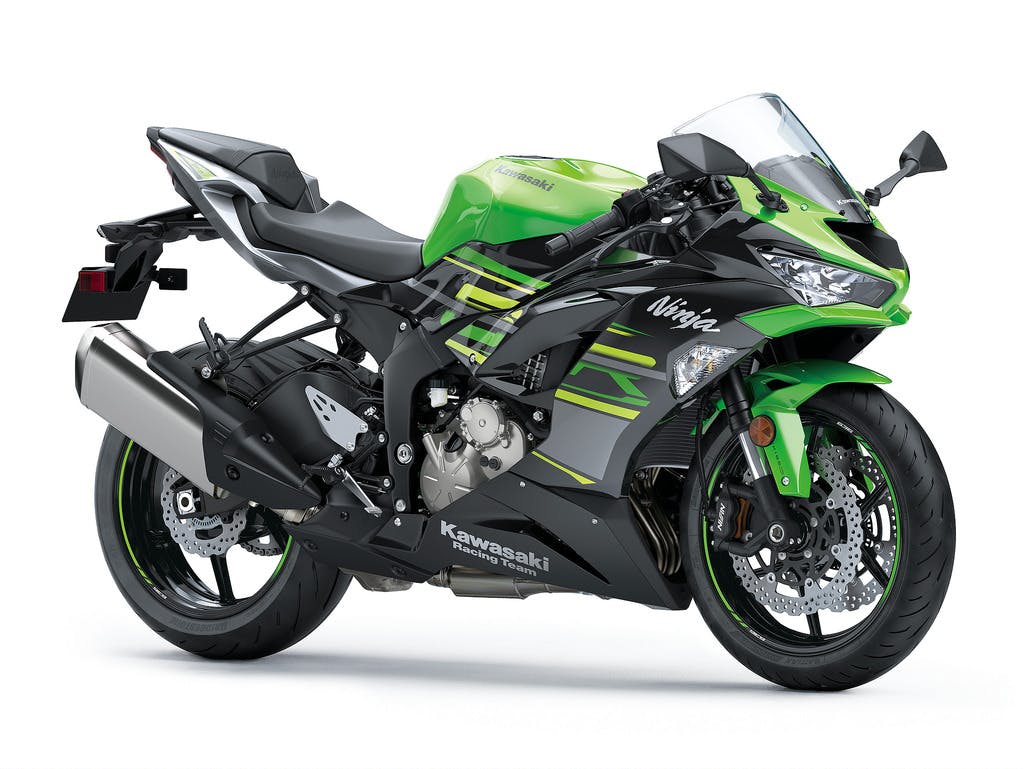 NINJA ZX-6R (636) KRT EDITION
PERFORMANCE OPTIMISED FOR STREET-RIDING EXHILARATION With race-based engine and chassis performance optimised for the street, the Ninja ZX-6R offers riding exhilaration in a wide range of riding situations. While its roots give it a high potential for track riding fun, its street-riding focus make it the 600cc supersport of choice for a day in the twisties.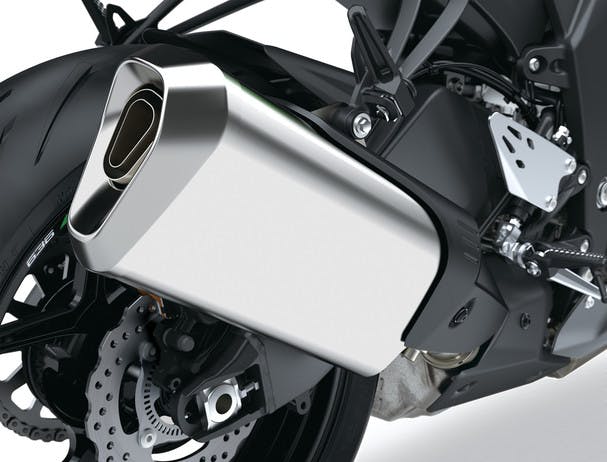 STYLISH SILENCER
Silencer features a new finishing treatment and a newly designed end-cap, adding to the bike's sporty looks.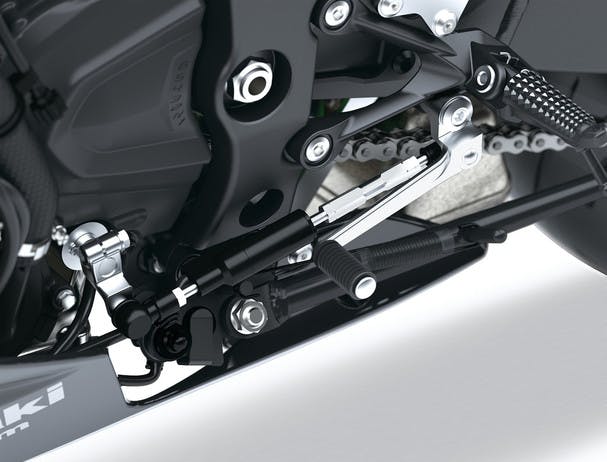 KQS (KAWASAKI QUICK SHIFTER)
Standard-equipment quick shifter allows clutch-less up-shifts, adding to sport riding fun.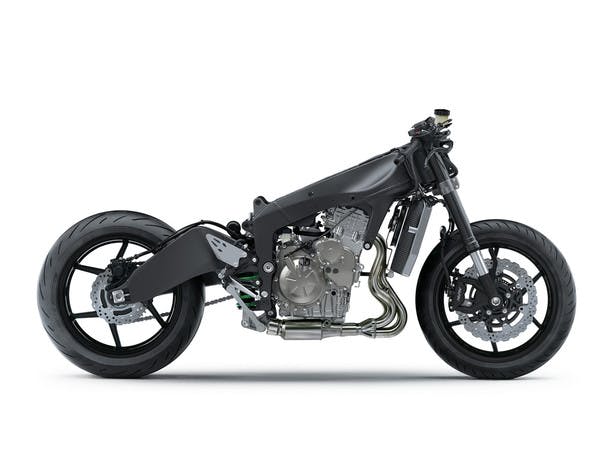 PRESSED-ALUMINIUM PERIMETER FRAME
Race-developed perimeter frame is the key to the Ninja ZX-6R's superb balance of flickable handling, mid-corner composure and an ability to change lines on command, coupled with excellent chassis feedback.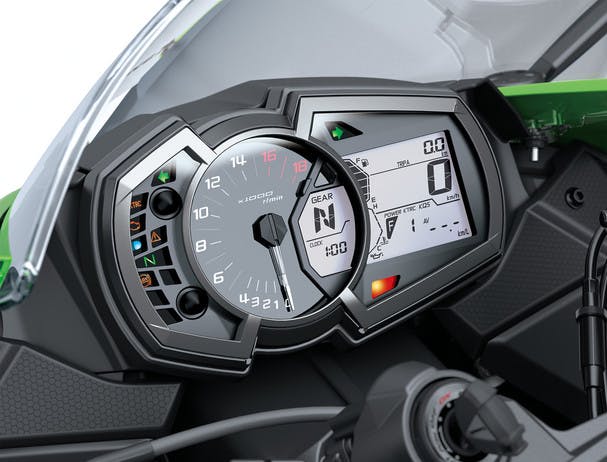 HIGH-GRADE INSTRUMENTATION
Sophisticated instrument design features a large analogue tachometer flanked by warning lamps on one side, and a gear position indicator and multi-function LCD screen on the other.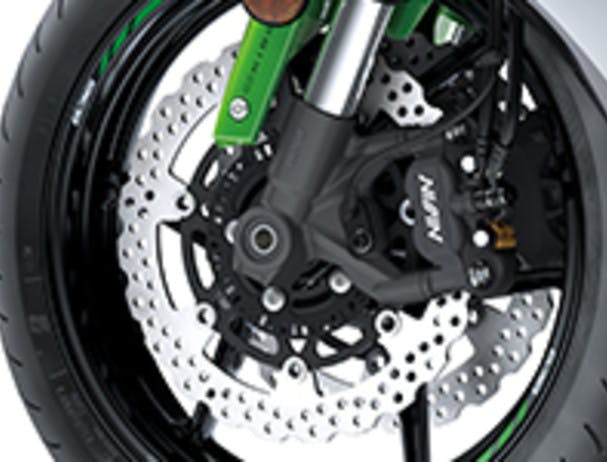 LARGE BRAKE DISC, MONOBLOC CALIPERS
Highly rigid, radial-mount monobloc calipers deliver a firm feel at the lever for superb control.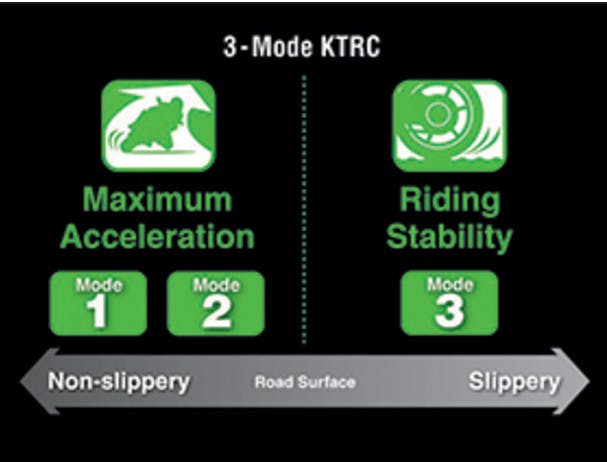 KAWASAKI TRACTION CONTROL
The 3-mode KTRC system covers a wide variety of riding conditions. Modes 1 and 2 offer enhanced sport riding performance. Mode 3 offers increased stability when traversing slippery surfaces.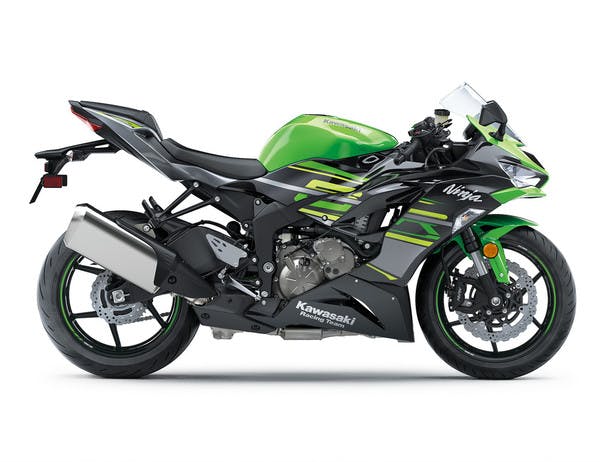 KIBS (KAWASAKI INTELLIGENT ANTI-LOCK BRAKE SYSTEM)
Multi-sensing system, ideally suited to supersport models, uses high-precision control to minimise intrusion during hard sport riding.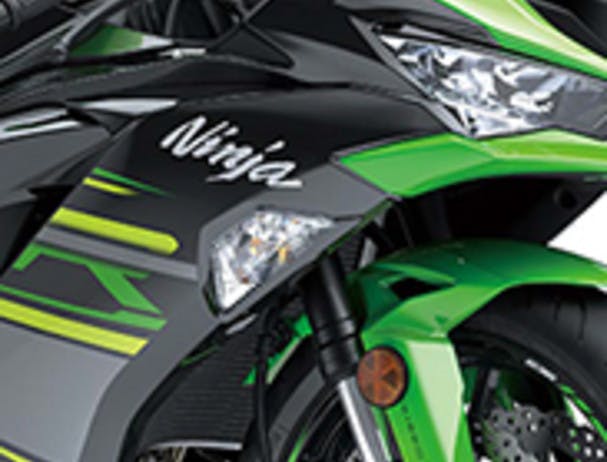 SFF-BP
Combining the concepts of Showa SFF and BPF, this next-generation fork offers both racetrack performance and everyday usability. Preload and damping (rebound & compression) are separated, facilitating setup.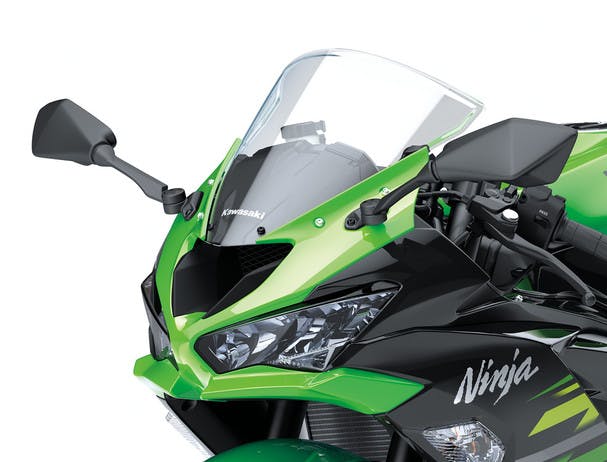 TWIN LED HEADLIGHTS
Each of the new LED headlamps features low and high beams as well as a position lamp. Highly visible, the new headlamps offer significantly increased brightness to illuminate the way on night rides.