KAWASAKI NINJA 650L (SE)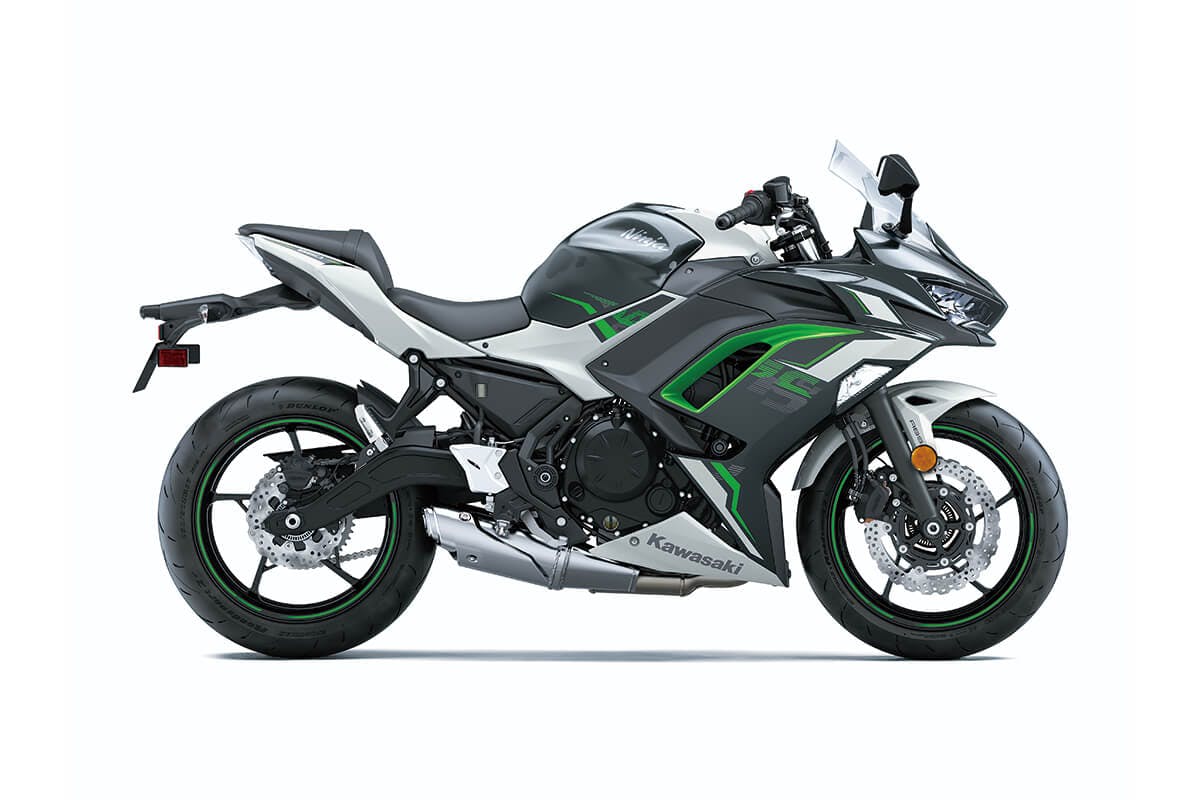 NOTHING SHORT OF LEGENDARY
Built to embody Ninja sportbike lineage, the Ninja 650 motorcycle comes packed with a sporty 649cc engine, next-level technology and sharp styling. Unmistakable sports performance is met with an upright riding position for exciting daily commutes, while a supreme level of attitude reminds you of its legendary heritage.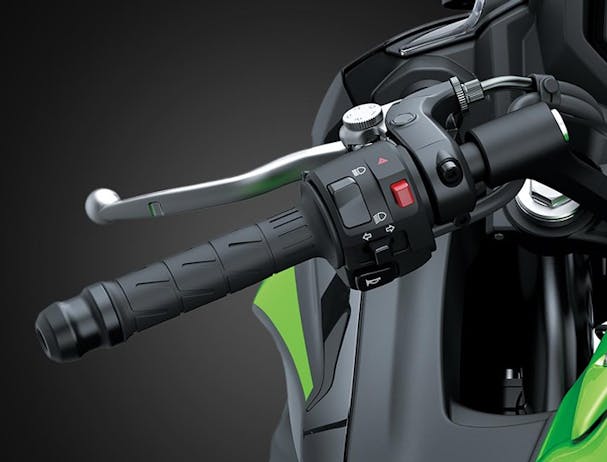 PERFORM IN THE CLUTCH
An Assist and Slipper Clutch helps to put the power to the ground while providing an extremely light pull at the lever and reducing rear-wheel chatter during downshifts.Non-current model shown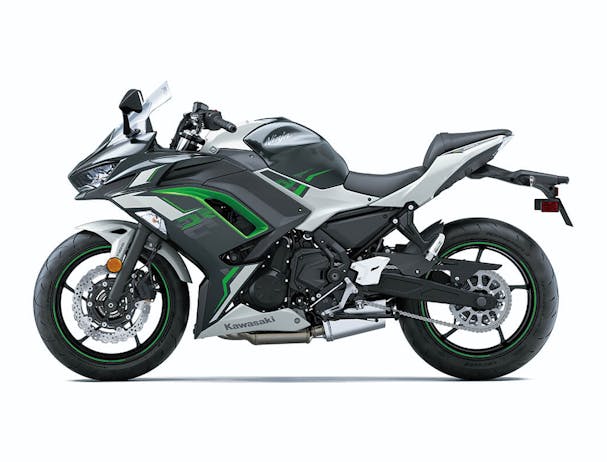 SHARPER NINJA STYLING
Sharp styling comes with aggressive bodywork and twin LED headlights for a sporty appearance. A thick passenger seat not only provides a comfortable seat for the passenger but improves hip support for the rider.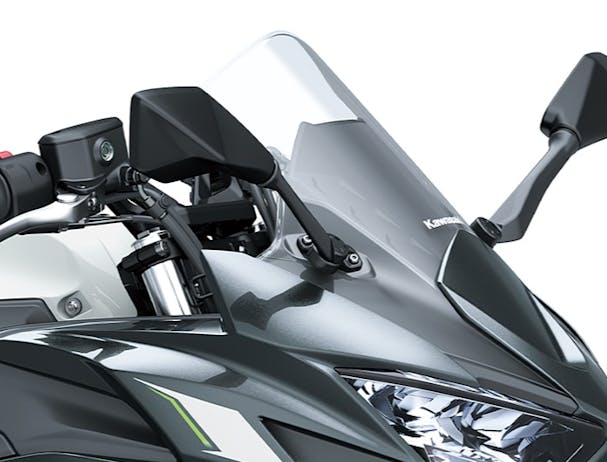 COMFORT MEETS DESIGN
The upright angle of the windshield maintains sufficient wind protection for a comfortable ride when speeds pick up.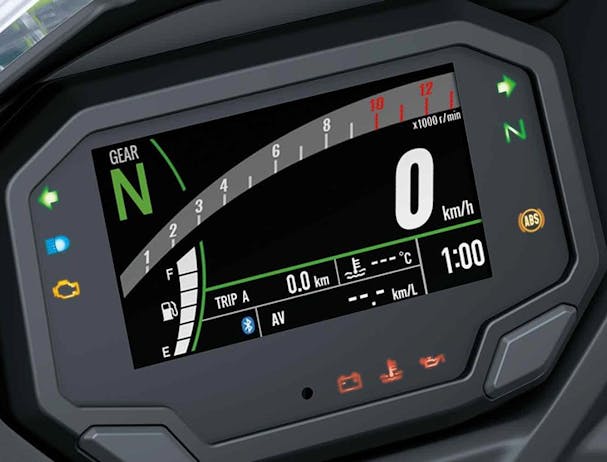 USEFUL INFORMATION AT A GLANCE
All-digital TFT (thin-film transistor) colour instrumentation gives the cockpit a high-tech, high-grade appearance and visibility. The screen's background colour is selectable (black or white), and screen brightness adjusts automatically to suit available light.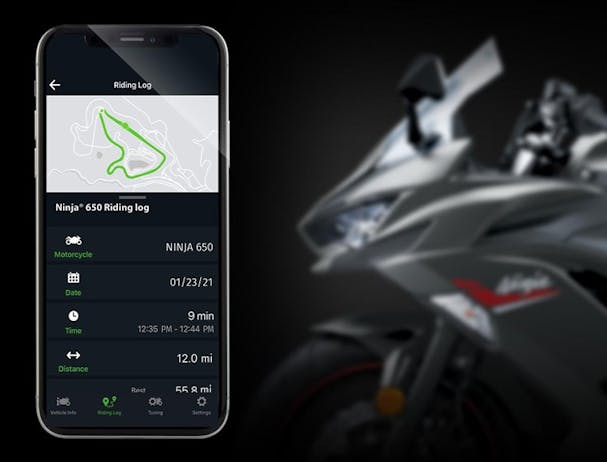 TAKE CONTROL FROM YOUR PHONE
Bluetooth Smartphone Connectivity (using RIDEOLOGY THE APP*) connects you with your bike like never before, allowing you to view vehicle info, riding log, phone notifications, and general settings.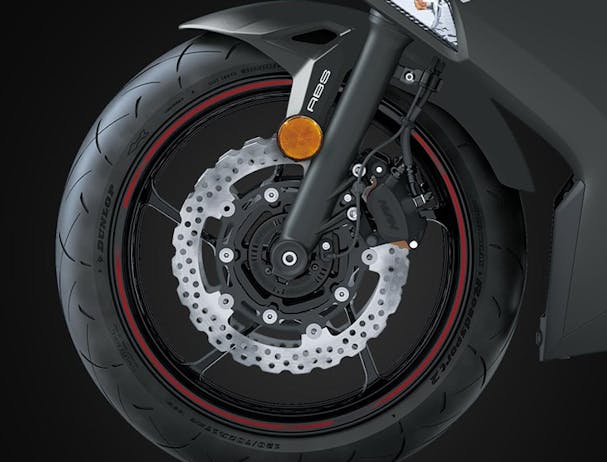 SPORT GETS SPORTIER
Dunlop Sportmax Roadsport 2 tyres contribute to the sportiest and most enticing ride yet.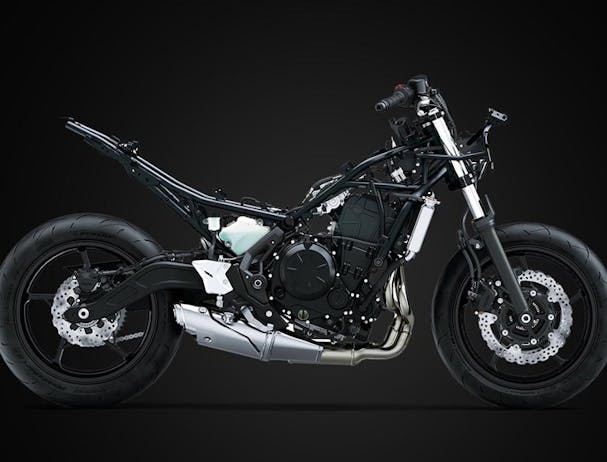 STRONG FOUNDATION. AGILE RIDE.
Light and slim chassis feature a trellis frame and horizontal back-link rear suspension for nimble handling and excellent traction response, resulting in a more direct connection to the road.