KAWASAKI KX65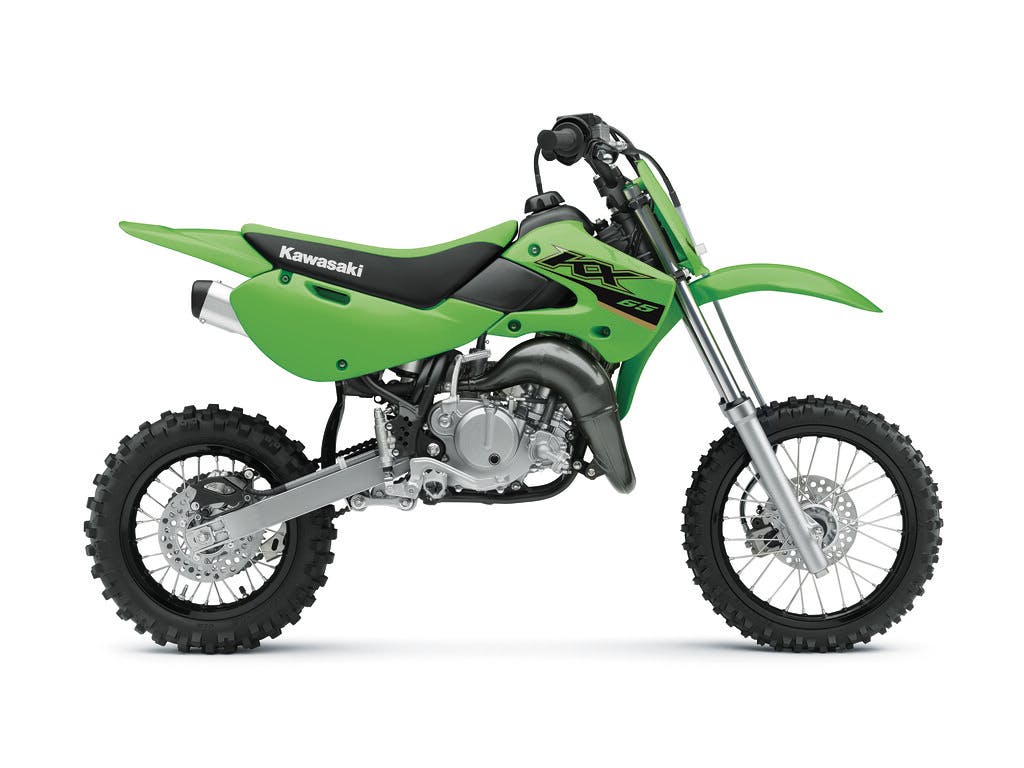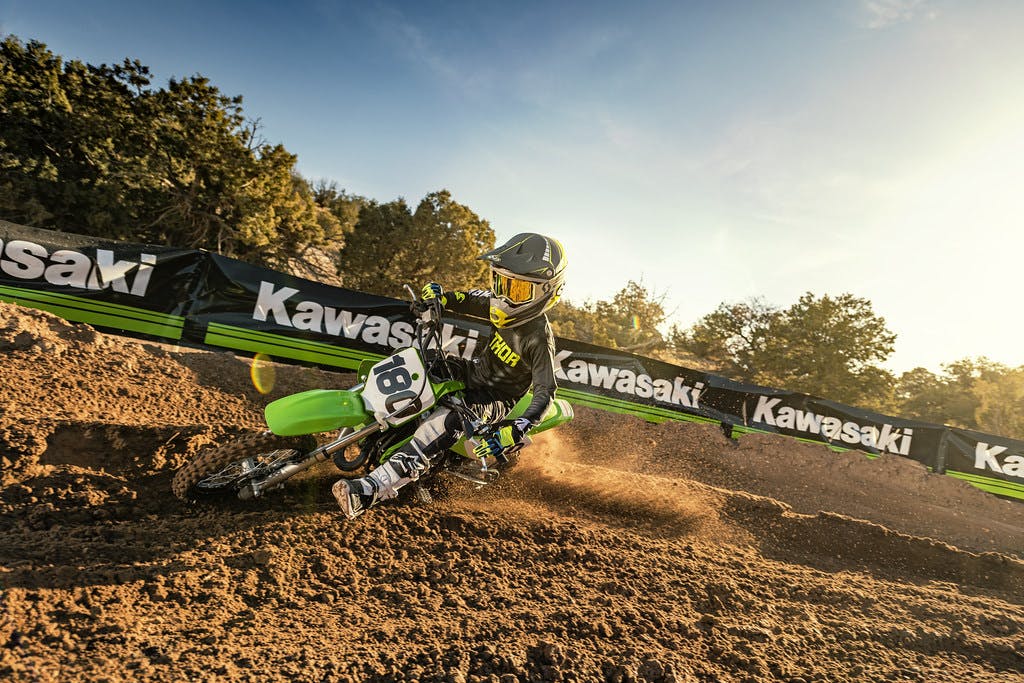 KX - THE BIKE THAT BUILDS CHAMPIONS
For more than 30 years, Kawasaki's smallest KX motocross bike has played a key role in the sport of motocross, providing a race-winning platform on which countless national and world champions have begun the journey to superstardom.
Today, Kawasaki's KX65 maintains the same successful attributes, including a powerful and reliable two-stroke engine, lightweight chassis, disc brakes, and long-travel suspension. Its reputation as the quintessential learning tool for young racers taking their first steps into the world of competitive riding is well deserved.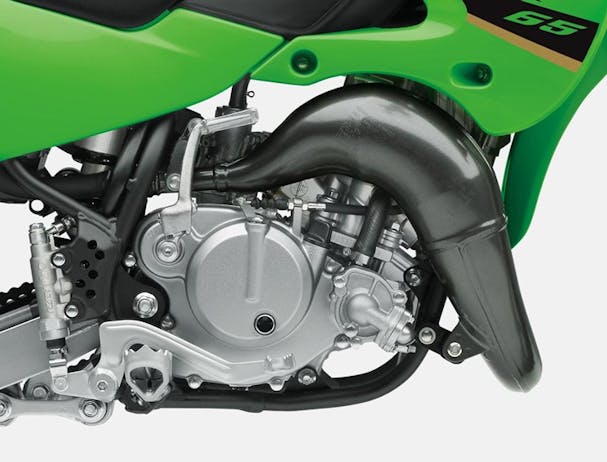 64CC TWO-STROKE ENGINE
Built for competition and to put them out in front of the pack. An easy, competitive operation to assist in building motocross riding skills.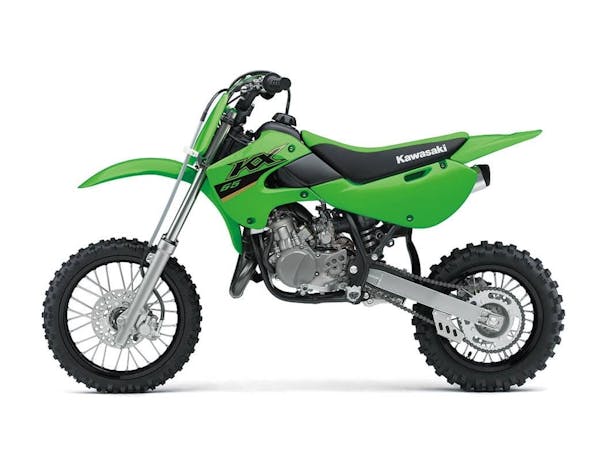 FRONT AND REAR DISC BRAKES
A high-performance engine needs high-performance stopping power and the KX65's mighty front and rear disc brakes deliver powerful braking performance and high resistance to fade. Large 180mm front and rear disc brakes with single-piston calipers for superb braking performance.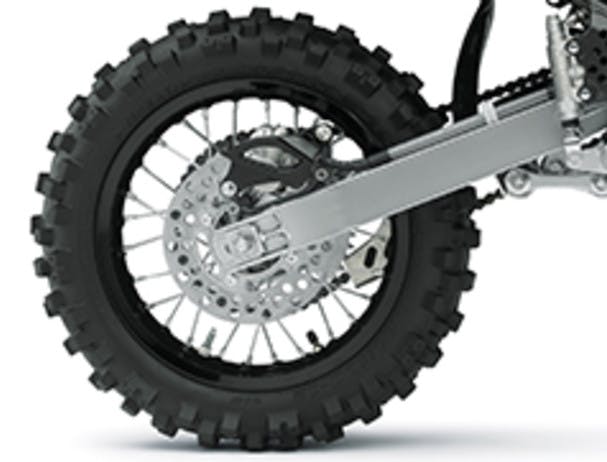 LIGHTWEIGHT ALUMINIUM RIMS
The KX65 receives black aluminium rims, just like the larger KX models: KX450 and KX250. The aluminium reduces unsprung weight for improved suspension action.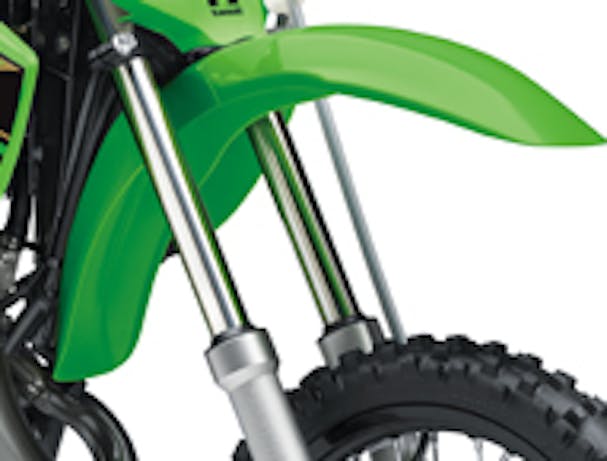 33MM CONVENTIONAL FORK
The large 33mm inner tubes assure rigidity for great handling on rough courses. Four-position rebound-damping adjustment accommodates different riding styles and terrain.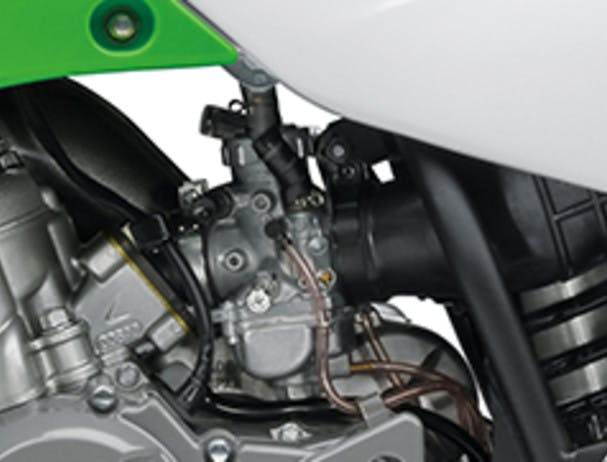 24MM MIKUNI CARBURETOR
Feeds a 4-petal reed valve for excellent throttle response. The engine produces good power and torque at all rpm.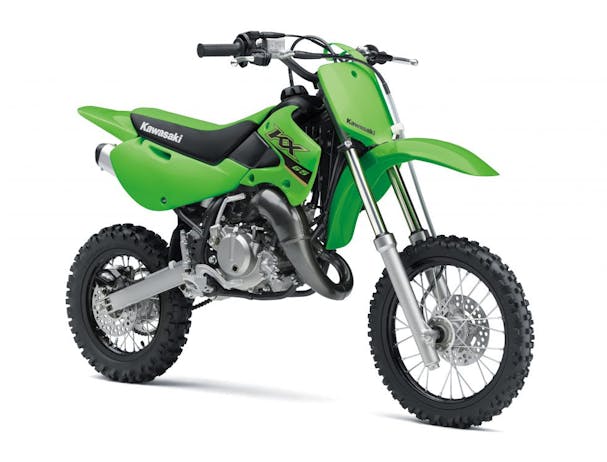 DIGITAL CAPACITOR DISCHARGE IGNITION (CDI)
Digital ECU precisely controls the timing, no matter how fast the rpm changes. Special ignition coil produces a hot spark to enhance acceleration.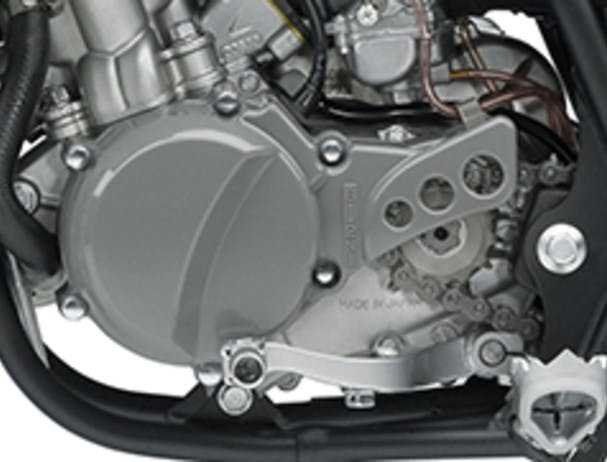 6-SPEED TRANSMISSION
The KX's smooth-shifting six-speed transmission offers a positive shifting action along with rugged durability thanks to hard chromed shift forks. The clutch is operated manually for maximum control and performance.