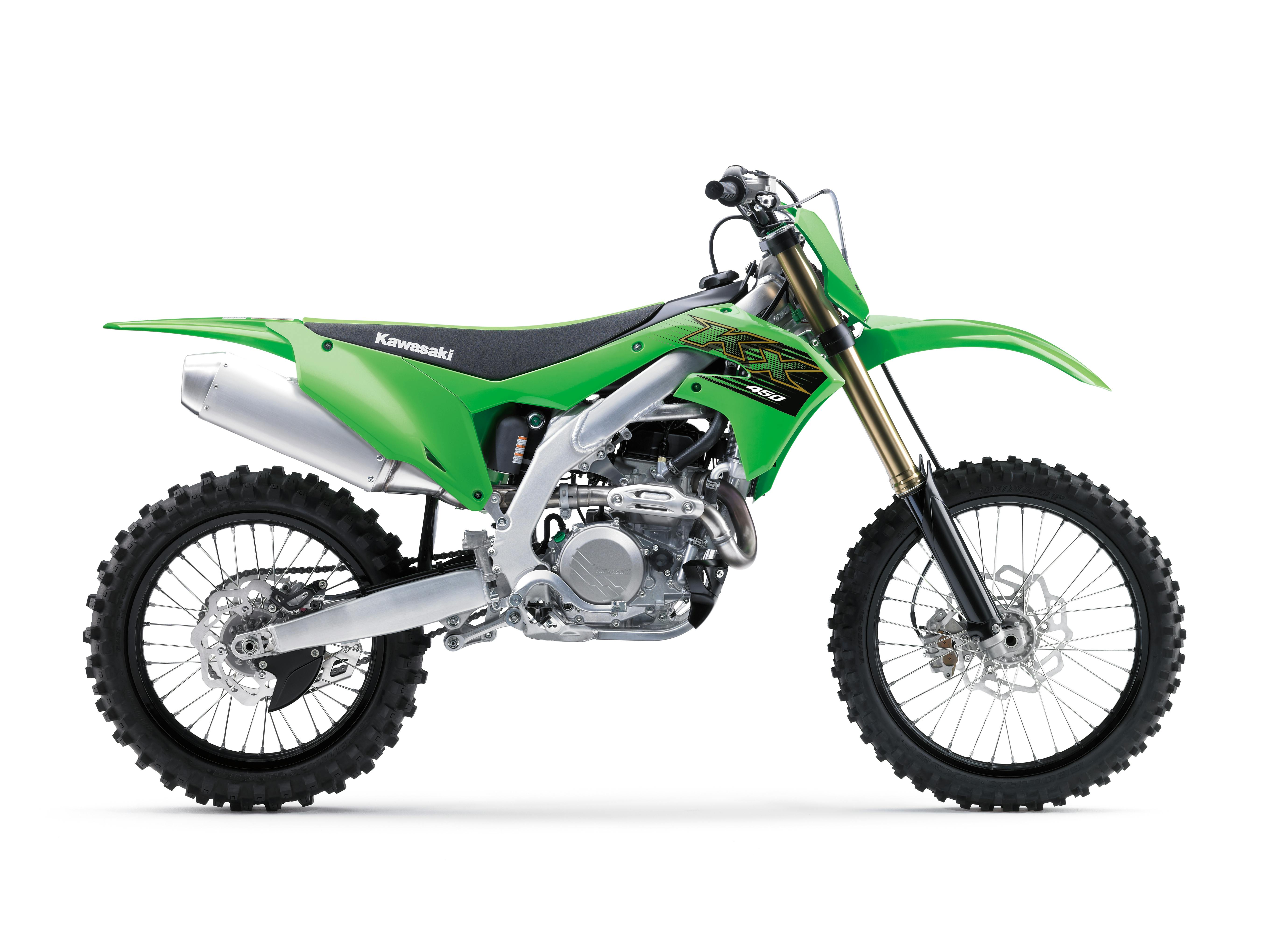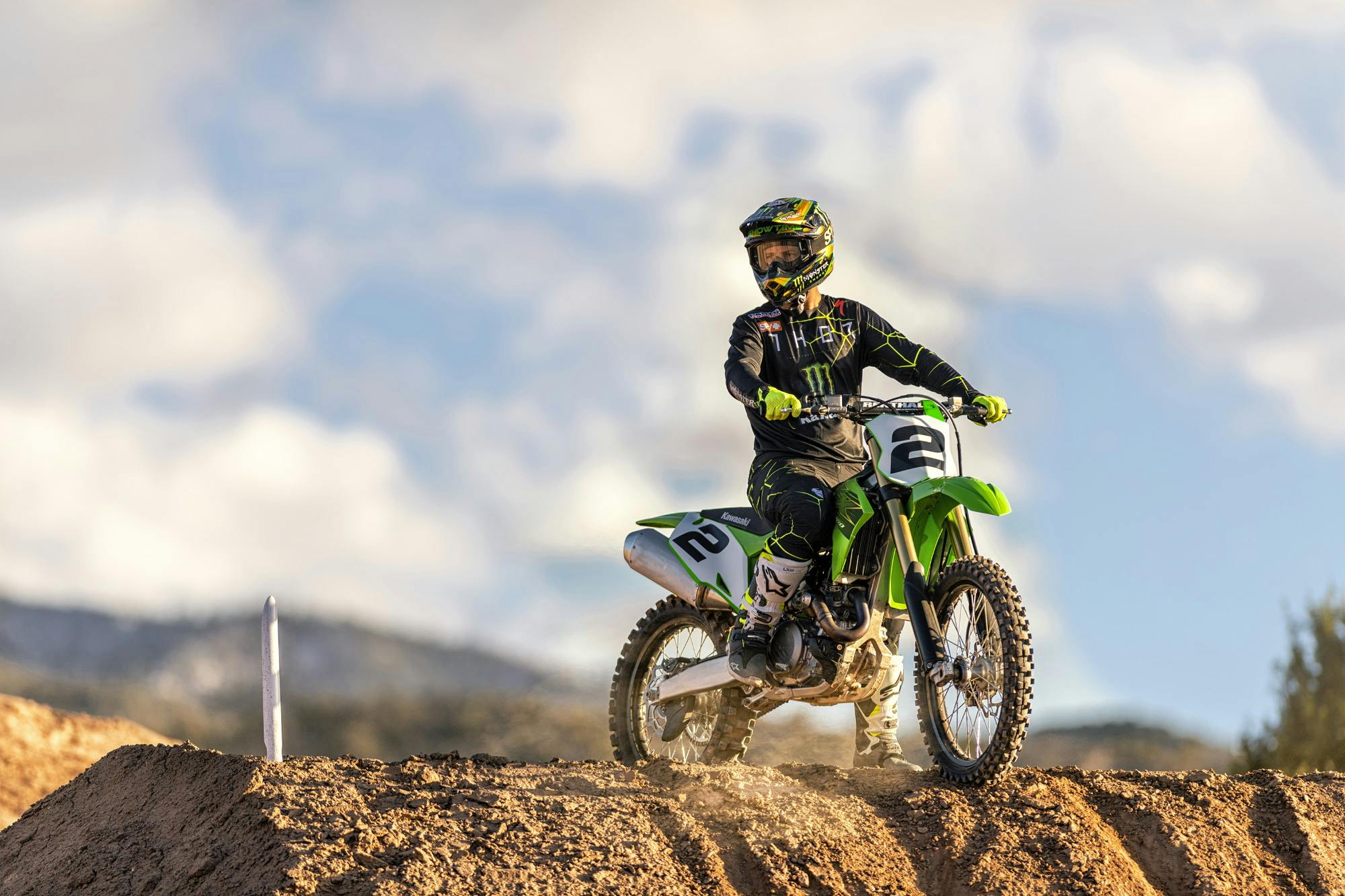 LIGHT & FASTER 450CC MOTOCROSSER
To maintain its edge in this fiercely competitive class, the 2020 KX450 benefits from an engine mounted in its leanest chassis to date, enabling it to turn even quicker lap times, and make it the most powerful machine in the paddock. Complementing its already high performance, with a number of features – including finger-follower valve actuation, electric start and a hydraulic clutch, – further elevate its race-winning potential.  Designed with mid-level to expert riders in mind, the KX450 motorcycle has always been built with one goal in mind: to put riders on the top step of the podium. And for over 40 years KX brand motocrossers have been extremely successful at doing just that.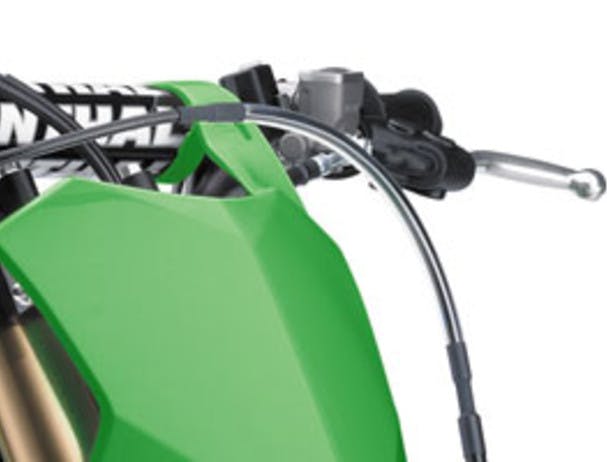 HYDRAULIC CLUTCH
Kawasaki's hydraulic clutch on a motocrosser offers more direct feel and lighter lever action. Less play as the clutch heats up during heavy use results in more consistent feeling.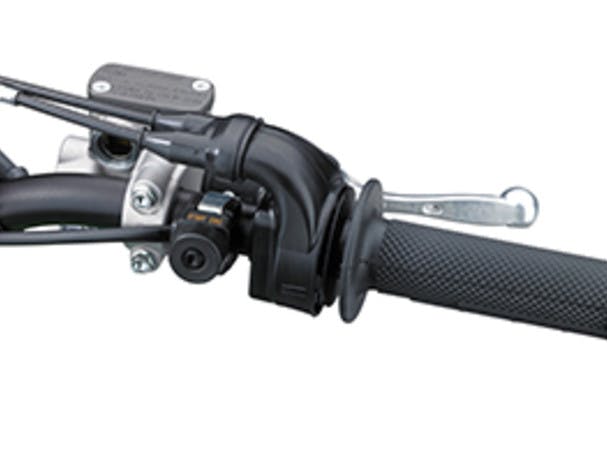 ELECTRIC START
Being able to restart an engine quickly during a race can mean the difference between keeping your lead, or having to fight your way back through the pack. Kawasaki's electric start on a motocrosser makes restarting the engine as easy as pushing a button. Starting is electric only, via a button located on the right grip.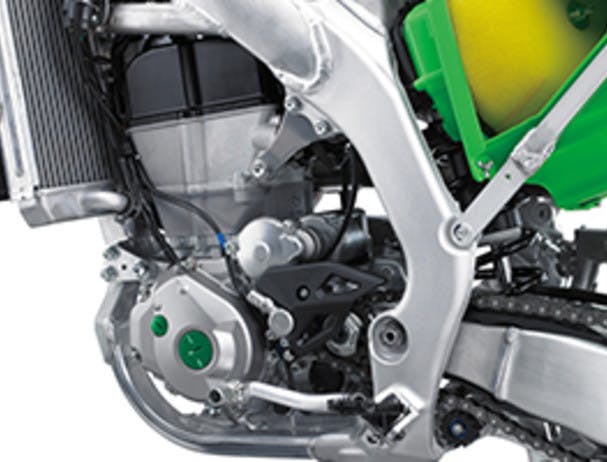 HIGH PERFORMANCE ENGINE
High-performance piston, featuring the same design used on our factory racers, contributes to strong performance at all rpm. A short skirt, reinforced external ribs and the use of a bridged-box bottom, featuring internal bracing, contributes to a light, strong piston design.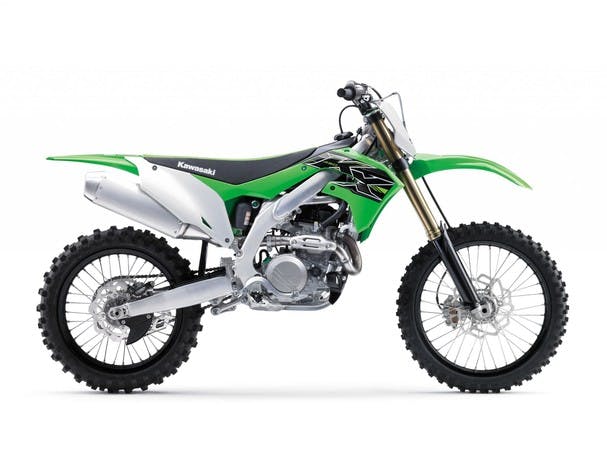 LIGHT WEIGHT & LIGHT, NIMBLE HANDLING
Complementing the powerful engine, light, nimble handling contributes to the KX450's quick lap times. With the electric start and the coil-spring fork  The KX450's lean chassis, and a highly-competitive, low overall weight of only 110.0 kg.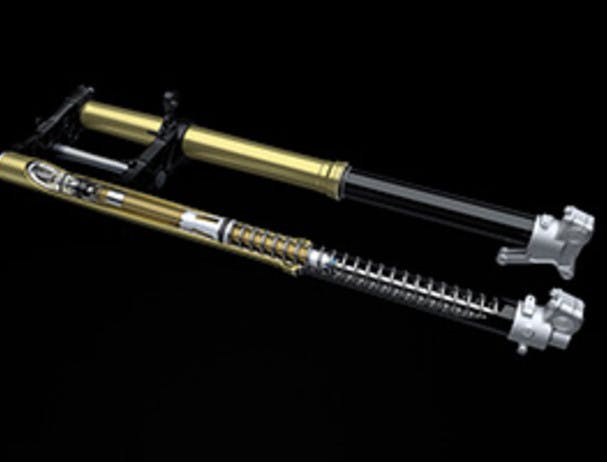 LARGE-DIAMETER COIL-SPRING FORK
Handling suspension duties up front is a high performance 49 mm inverted coil-spring fork. The large diameter inner tubes (the same size as on our factory racers) enables the use of large damping pistons, delivering smooth action and firm damping.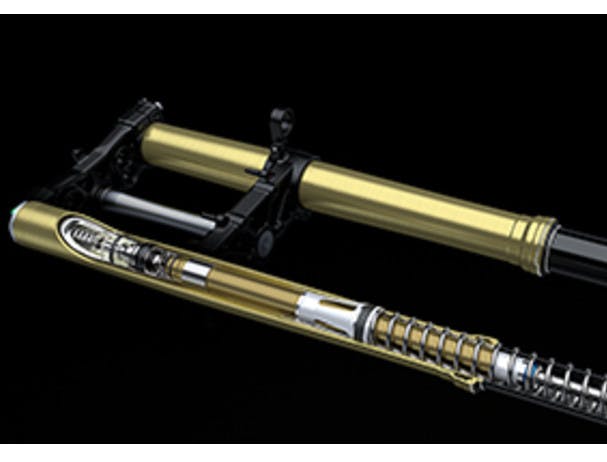 KASHIMA COAT FORKS
Kashima Coat creates a hard, low-friction surface on the outer tubes. The hard coating helps prevent wear abrasion on the inside of the tubes, ensuring the sliding surfaces remain smooth for a long time, while on the outside is protected against corrosion and for a factory appearance.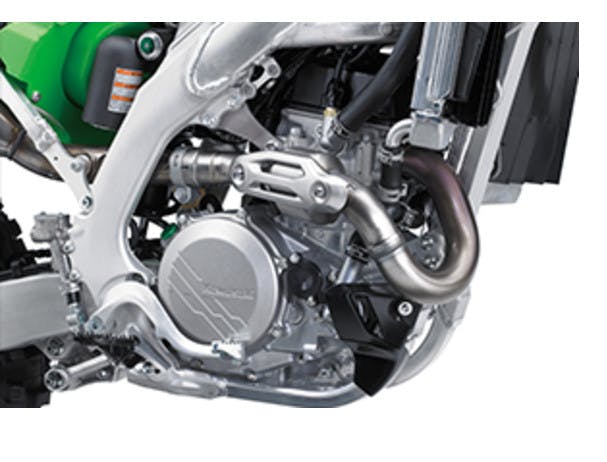 EXHAUST SYSTEM
With a long header pipe (590 mm >> 695 mm) contributes to increased low end power and torque.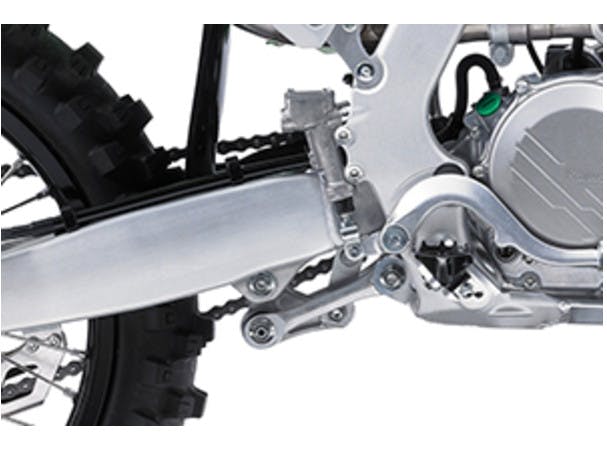 UNI-TRAK REAR SUSPENSION
The Uni-Trak rear suspension system mounts the suspension arm below the swingarm, allowing a longer rear suspension stroke. The longer stroke in turn allows more precise rear suspension tuning. Linkage ratios contribute to increased rear wheel traction.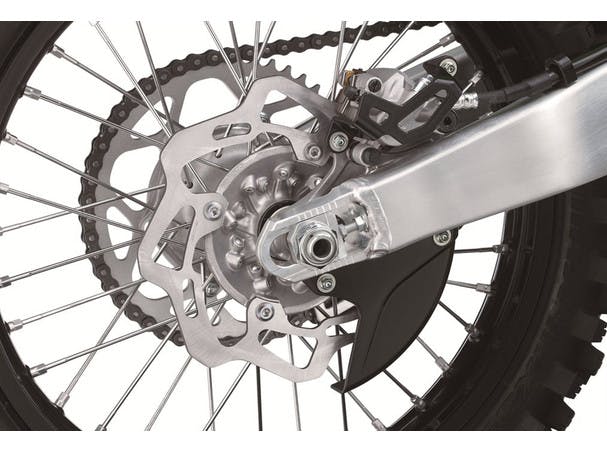 LARGER REAR BRAKE
A large-diameter rear disc 250 mm diameter matches the large front disc and contributes to stronger stopping power.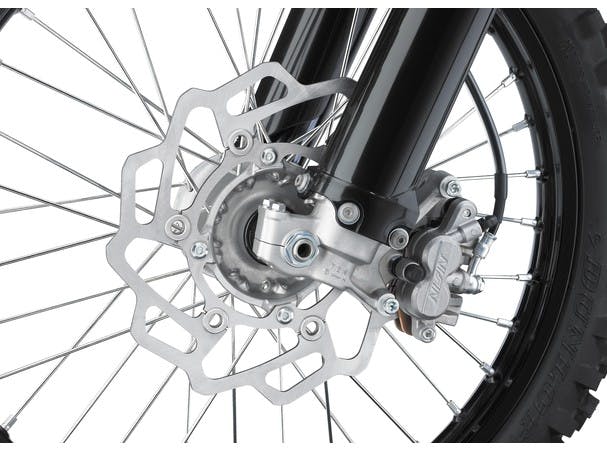 FRONT BRAKE
Petal disc brakes are among the KX450's numerous factory-style components. The stylish discs contribute to both sporty looks and a high-quality appearance. Oversized semi-floating 270 mm diameter front disc contributes to strong front brake force, as well as superb controllability.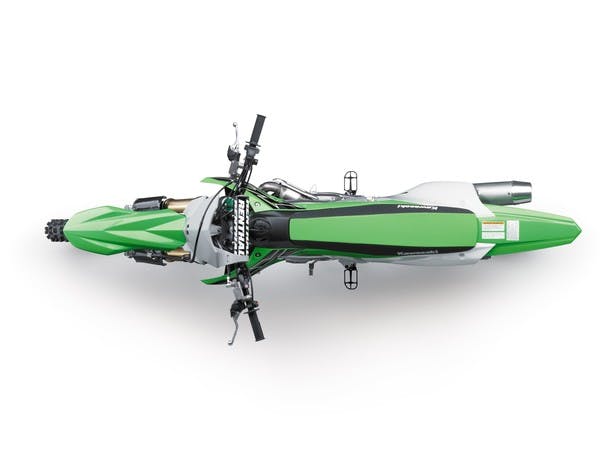 NARROW AND FLAT SEAT
Bodywork designed to facilitate rider movement features long, smooth surfaces that make it easy to slide back and forth. Seams between the shrouds, seat and side covers are very flush, which facilitates control as well as moving around on the bike. Design for the top of the fuel tank allows an even flatter progression from the seat to the tank. The flat design gives the rider greater freedom of movement when changing riding position, and facilitates sitting further forward. The seat uses a slip-resistant top surface for good grip when seated and smooth sides for excellent rider mobility. Seat urethane helps maintain the original shape longer.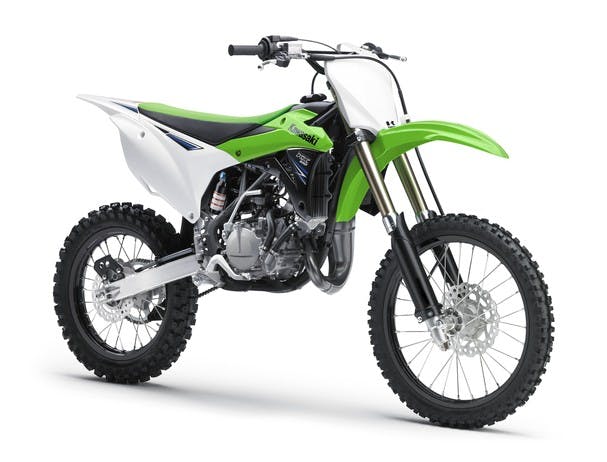 WHEELS AND TYRES
Based on feedback from our factory race teams, the KX450 features a larger-diameter front axle shaft 22 mm diameter, which contributes to greater front-end traction. Dunlop MX3S tyres contribute to increased front and rear traction.