KAWASAKI KLX230R (S)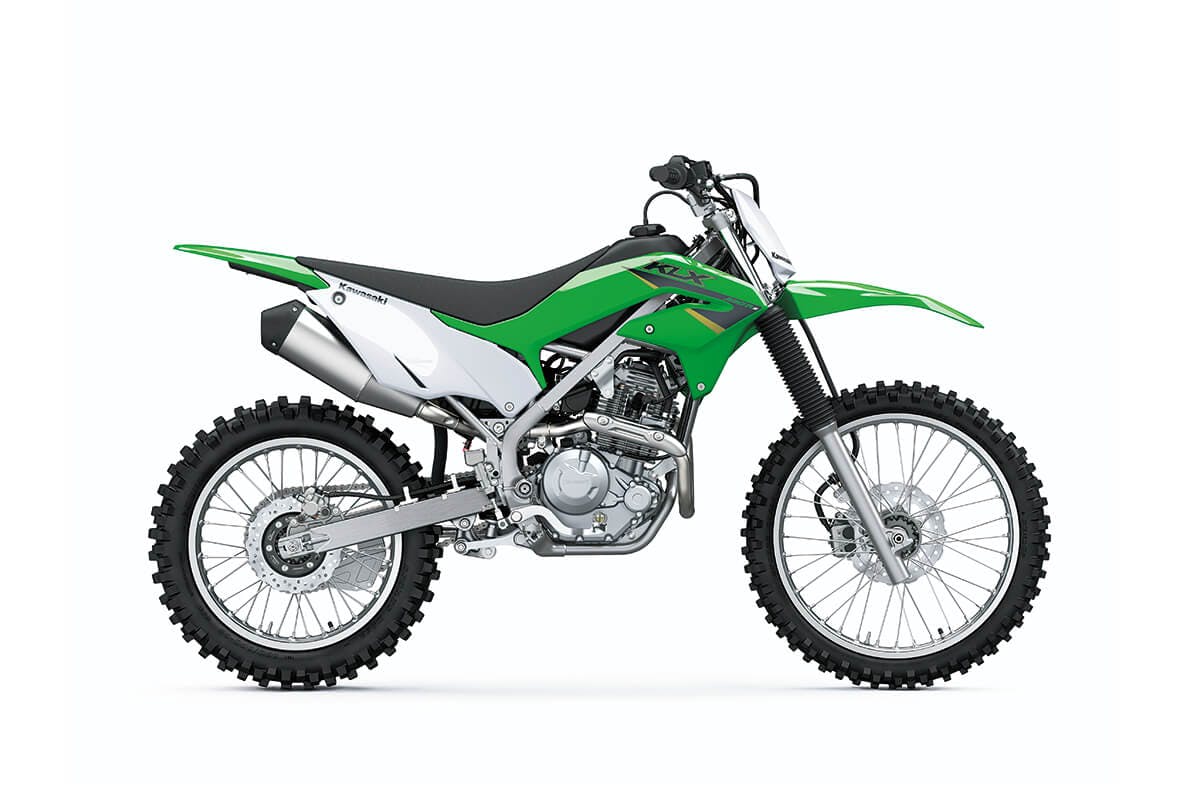 TRAIL BIKE FOR OFF-ROAD ADVENTURES
Take trail adventuring to the next level. With the long-travel suspension, and ample ground clearance, KLX230R lightweight, full-size recreational trail bikes are purpose-built for serious fun in the dirt.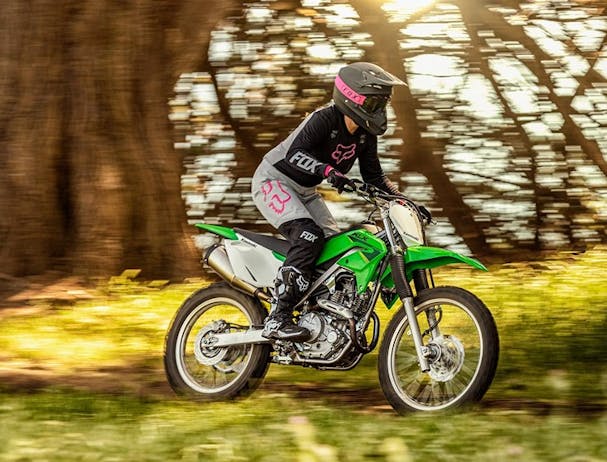 GO PLAY
The KLX230R recreational off-road motorcycle is powered by a 233cc fuel-injected, air-cooled single, tuned for low- to mid-range power. The KLX230R recreational off-road motorcycle is powered by a 233cc fuel-injected, air-cooled single, tuned for low- to mid-range power.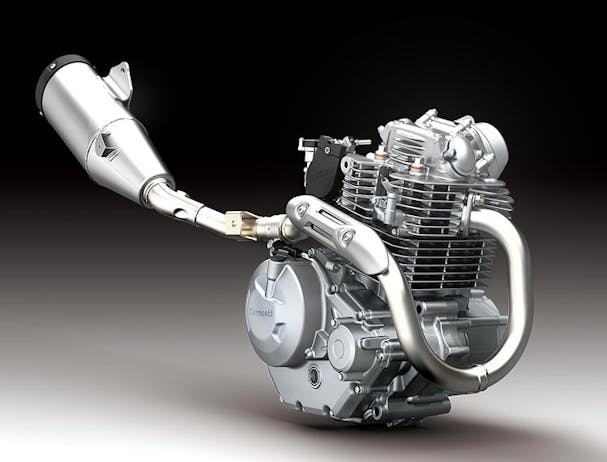 SMOOTH, RELIABLE, DURABLE
Compact and lightweight engine delivers easy-to-use low- to mid-range torque while the simple yet capable two-valve SOHC low maintenance design makes it ideal for trail riding.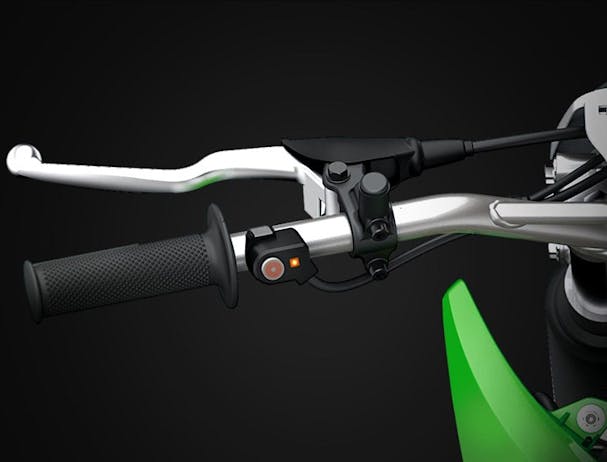 HASSLE-FREE ADVENTURE
Electric start and fuel injection ensure hassle-free starting regardless of altitude or air temperature, and clean-burning efficiency earns the KLX230R a California green sticker for year-round trail access.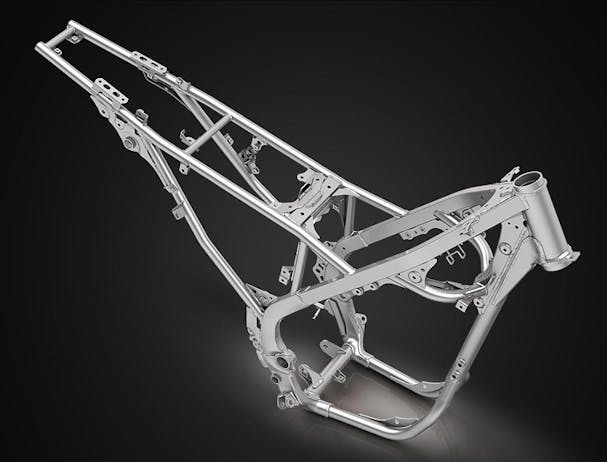 PLATFORM WITH PURPOSE
The compact perimeter frame, short wheelbase and a low seat height offer the handling needed for confident trail riding. The KLX230R trail bike features a seat height of 36.4-inch vs. 35.4-inches on the KLX230R S trail bike.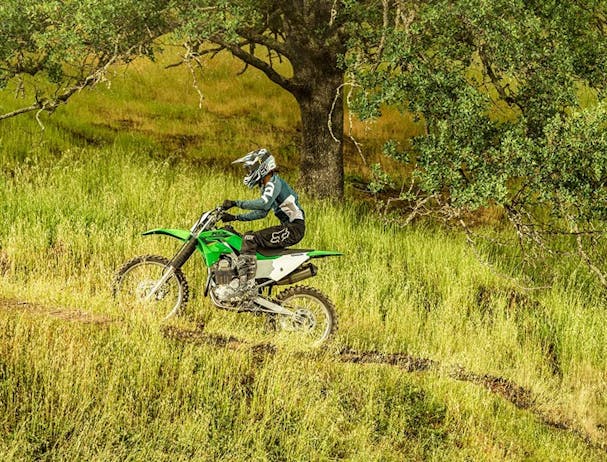 DESIGNED FOR THE TRAIL
A combination of form and function, the frame, seat and tank were designed to give riders an easier grip, offering superior chassis control. Seams between the shrouds, seat and side covers are flush, which facilitates freedom of movement when changing riding positions.
BUILT TOUGH
Designing the engine and chassis at the same time was key to making the KLX230R play bike as agile, balanced and reliable as possible, appealing to new riders and fun for experienced riders.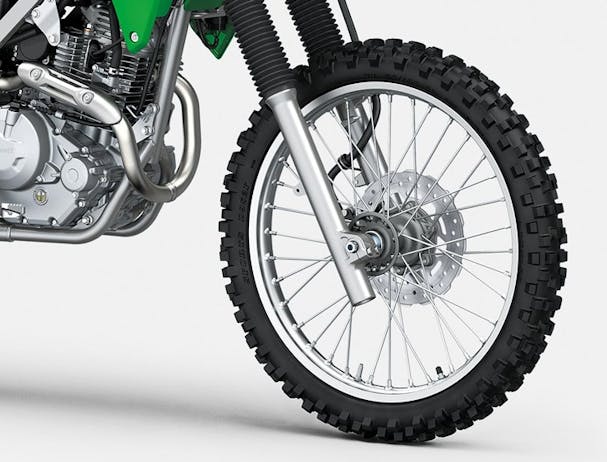 TAKE ON THE TRAILS
Designed from the ground up for dirt fun. That's why the KLX230R off-road motorcycle features long-travel suspension, front and rear disc brakes and full-size wheels.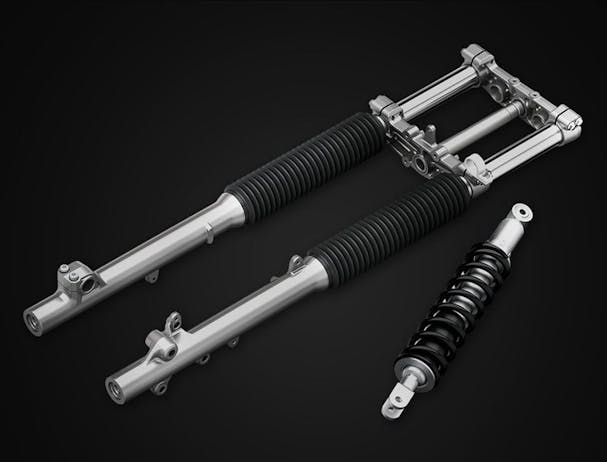 CONFIDENT TRAIL RIDING
Long-travel suspension, featuring a 37mm front fork and Uni-Trak single-shock rear suspension, soak up bumps with ease contributing to rider comfort and control on rugged terrain.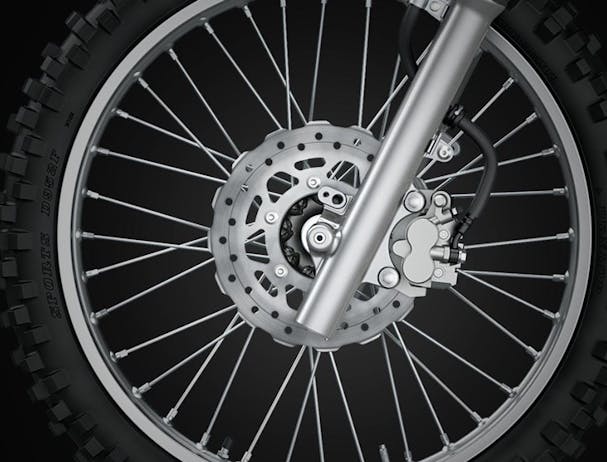 STRONG BRAKING POWER
KX™-style petal disc brakes front and rear add even more sure stopping power, with a twin-piston caliper gripping a 240mm disc in the front and a single piston caliper gripping the 220mm disc in the rear.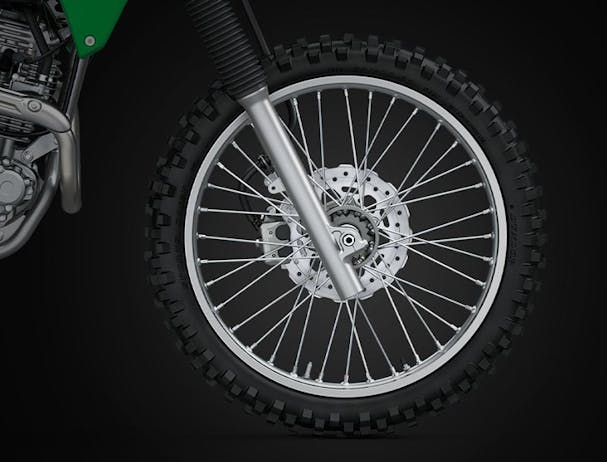 BIG-TIME FUN
Full-size aluminum wheels measuring 21-inches in the front and 18-inches in the rear efficiently overcome trail obstacles for confident riding and handling off-road.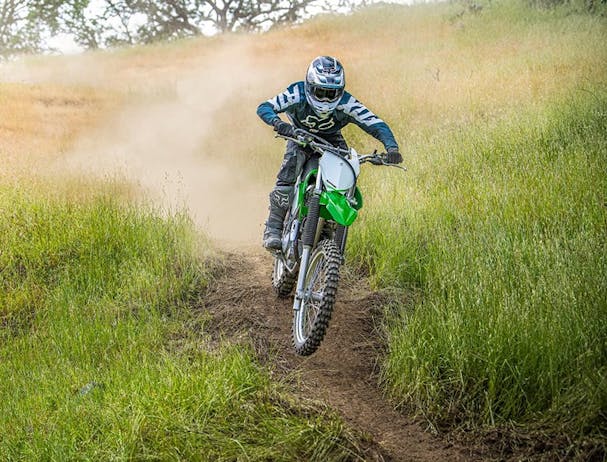 BLAZE YOUR OWN TRAILS
With long-travel suspension, light weight and ample ground clearance, the KLX230R is the ideal off-road adventure partner for pure off-road performance.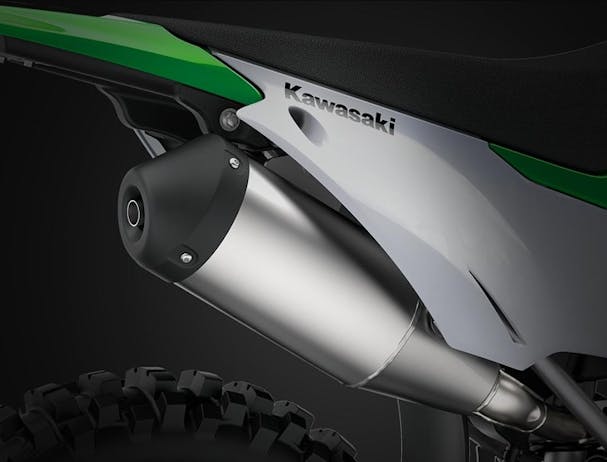 READY WHEN YOU ARE
A spark-arrestor silencer means the KLX230R motorcycle is ready to hit the trails in all 50 states. A California green sticker model is available for year-round trail access.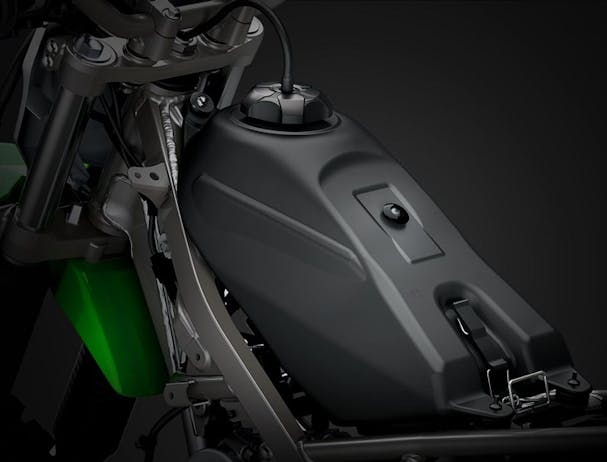 OPTIMUM FUN
A 1.7-gallon fuel capacity means long-range fun on the trails while the aluminum swingarm, plastic fuel tank and streamlined bodywork keep weight as low as possible.