KAWASAKI KLX230R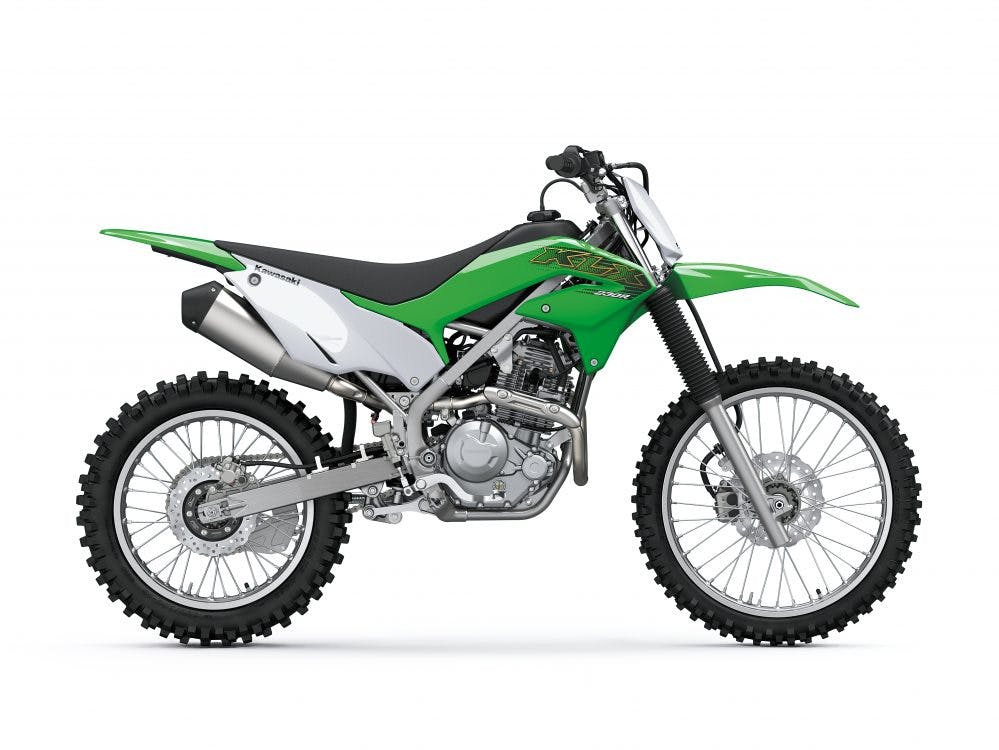 GET OUT AND PLAY
Purpose-built for riders looking for off-road fun. Kawasaki's new KLX230R features an engine and frame both designed from the start with trail riding & light enduro style in mind. The all new 233 cc air-cooled, 4-stroke Single engine delivers ample low mid range torque, and its simple construction makes it suitable for tough terrain. The all-new compact perimeter frame was designed to offer the handling stability needed for confident trail riding, while superior ground clearance and suspension travel enhance off road capability.
Extensive feedback from Kawasaki test riders helped achieve an engine-chassis balance that a wide range of riders – especially new and intermediate riders – will enjoy. KX inspiration can be found in the slim ergonomics and aggressive bodywork. The new KLX230R offers a number of advantages versus its dual-purpose brother, the KLX230: a lightweight plastic fuel tank, aluminium swingarm, light 115 kg weight, and greater wheel travel (250 mm) and ground clearance (300 mm). All in all, the new highly-capable play bike (with 21"/18" wheels) is light, manoeuvrable and powerful, making it an ideal partner for off-road adventure with friends or family.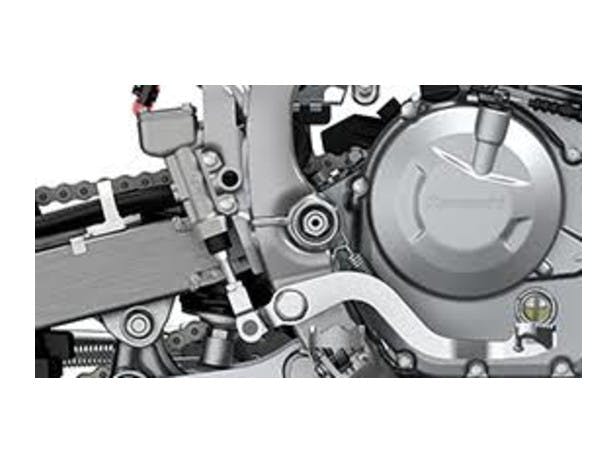 CAPABLE OFF-ROAD PERFORMANCE
In addition to a powerful engine and compact frame that were both designed with trail riding in mind, the KLX230R's large-diameter wheels, long-travel suspension and ample ground clearance all contribute to its plentiful off-road capability. Front & Rear disk brakes provide great stopping power when riding on the trail.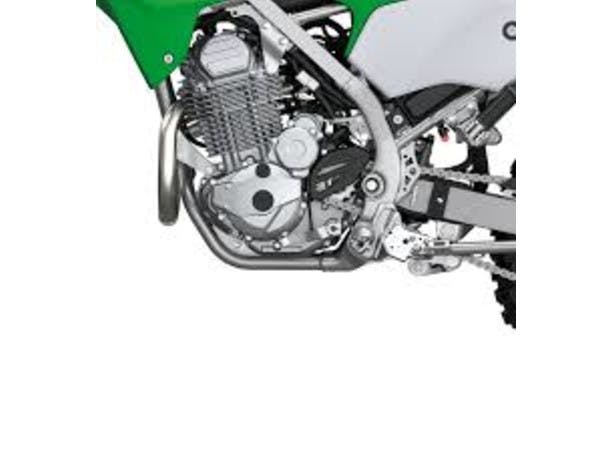 ALL NEW ENGINE: 233CC SINGLE
Long-stroke engine offers robust low-mid range torque, pulling strongly and facilitating low-speed control. Fuel injection delivers precise response, further facilitating control. Overall the new engine's ample power is complemented by smooth torque that creates an easy-to-handle character and delivers a linear acceleration.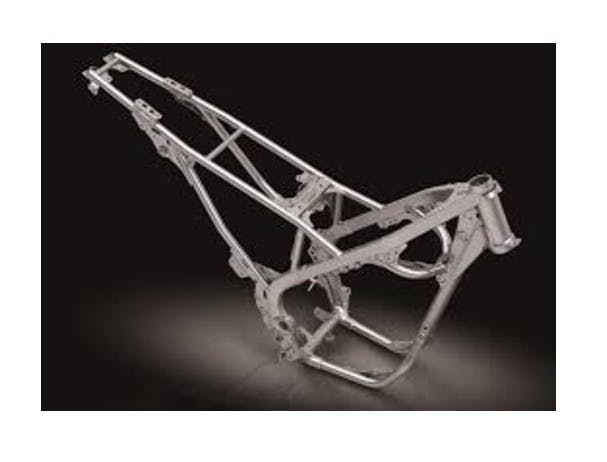 COMPACT PERIMETER FRAME
Designed from the start for off-road riding use, the all-new perimeter frame offers the handling stability needed for confident trail riding. Extensive feedback from Kawasaki test riders helped achieve the highly accommodating balance between engine and frame that enables a wide range of riders to enjoy the KLX230R.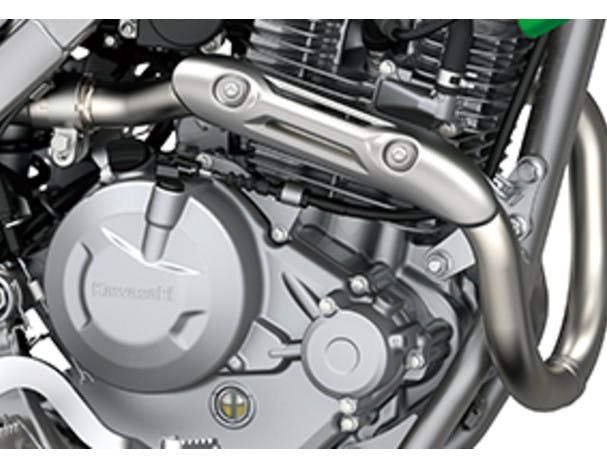 SIX-SPEED TRANSMISSION
Smooth-shifting six-speed transmission offers a gear for every situation, and is particularly effective when riding on long straights.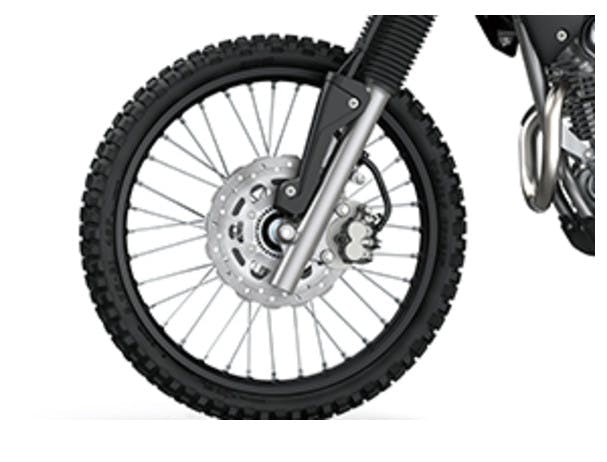 LARGE-DIAMETER 21"/18" WHEELS
Large-diameter aluminium wheels, measuring 21" at the front and 18" at the rear, efficiently overcome obstacles encountered on trails, greatly contributing to trail-riding performance.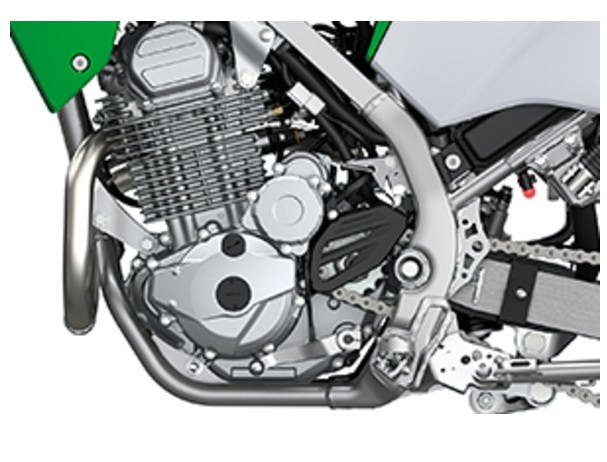 SIMPLE, RELIABLE, DURABLE ENGINE DESIGN
Choosing air-cooling and a simple SOHC 2-valve design for the engine afforded numerous benefits. Air-cooled engines require fewer parts than their liquid-cooled counterparts, so can greatly contribute to a lighter, more compact chassis. A simple SOHC single-cylinder configuration offers an easy-to-use engine character that lends itself to trail riding, while also ensuring the necessary reliability and durability.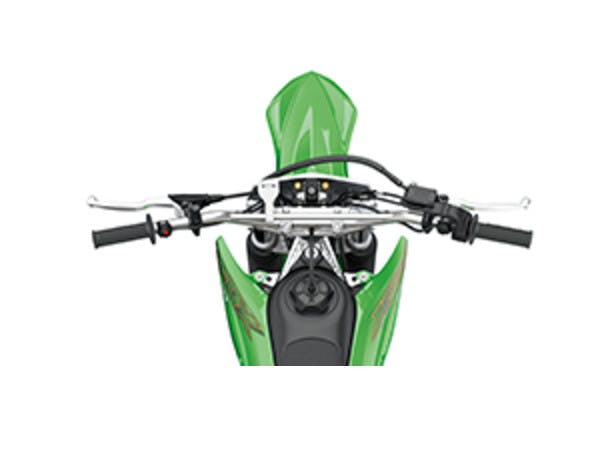 ELECTRIC START
Together with fuel injection, electric start offers hassle-free starting at the push of a button.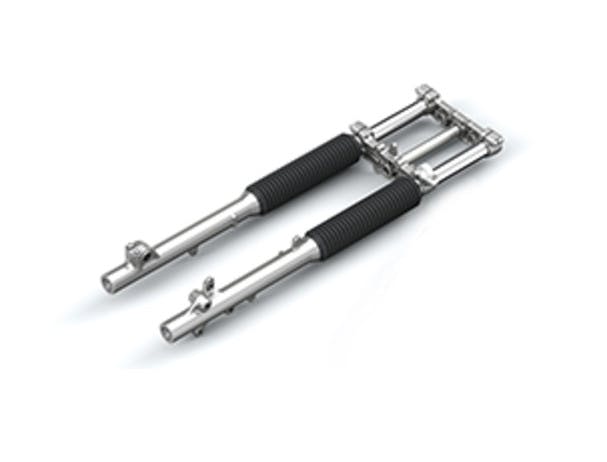 LONG-TRAVEL SUSPENSION
Long-travel suspension front and rear (250 mm / 251 mm) greatly contributes to the KLX230R's ability to soak up bumps on the trail. And with 300 mm of ground clearance, riders are more easily able to clear obstructions they encounter.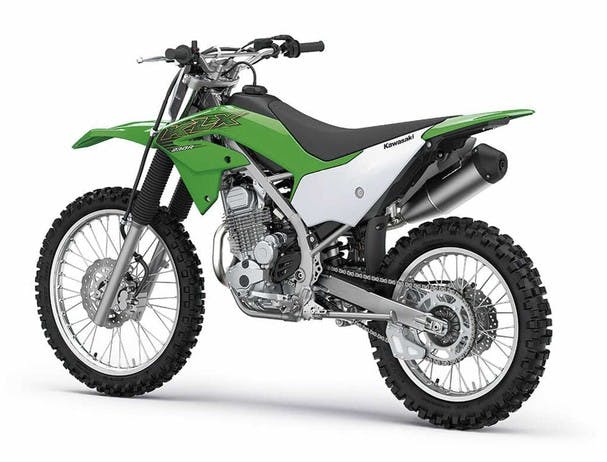 KX INSPIRED BODYWORK
Styling cues taken from Kawasaki's KX motocross machines give the bike an agile, aggressive image to match its trail-riding prowess.