Home

Motorcycle Range

Offers & Demos

Finance & Insurance

Service Center

Contact
HONDA CRF50F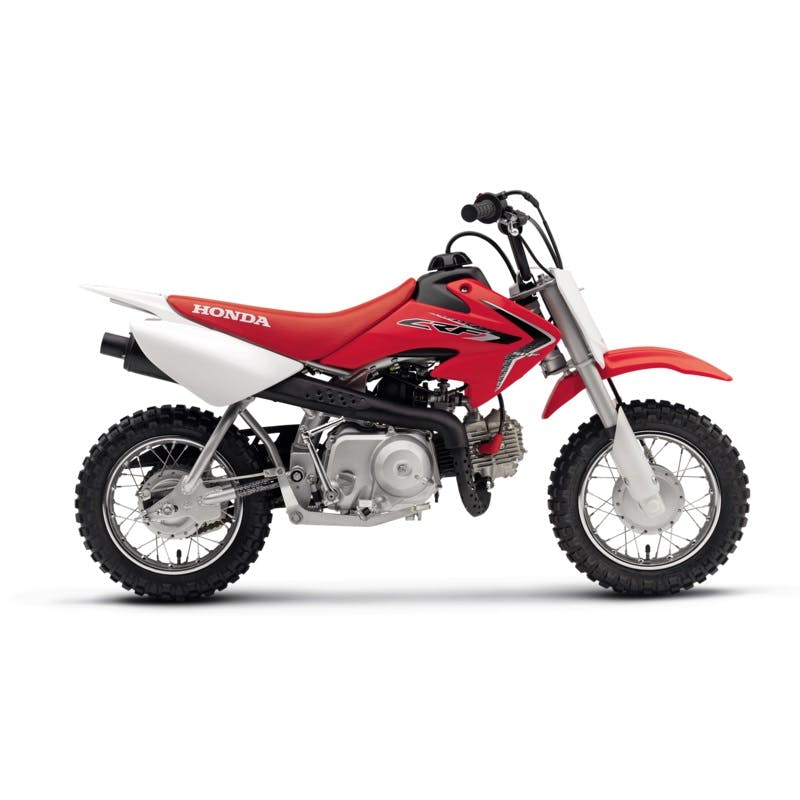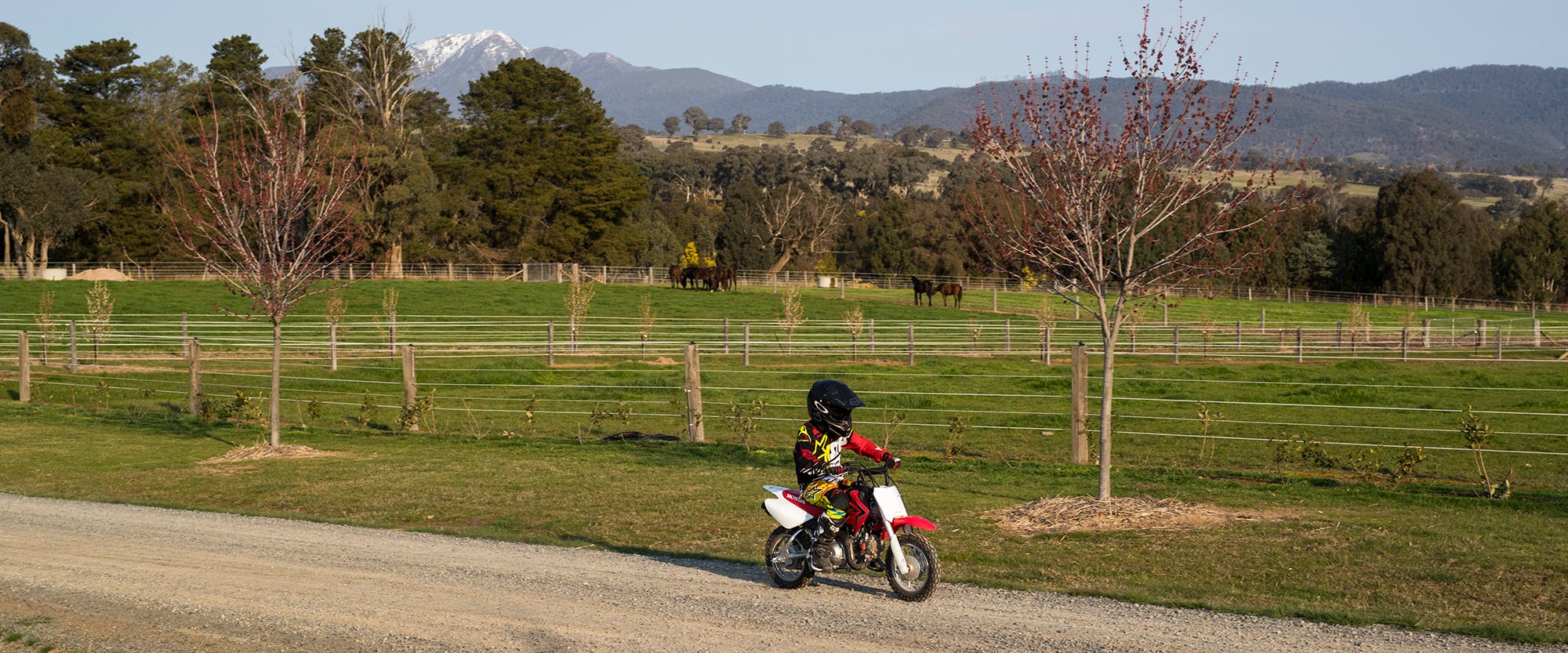 WHERE DREAMS BEGIN
DNA engineered from the entire CRF family promises happy times from the first hop on this entry-level ride. Its 4-stroke, powerful engine is designed to produce fast, smooth power. The three-speed drive features an automatic clutch so that a rider can pass with a perfect lesson plan. It's no fear about stalling. It has also an adjustable gas cap and keyed ignition, so you can control who is running, when, and how much power is produced by the CRF50F. The easiest way to get started is with a CRF50F!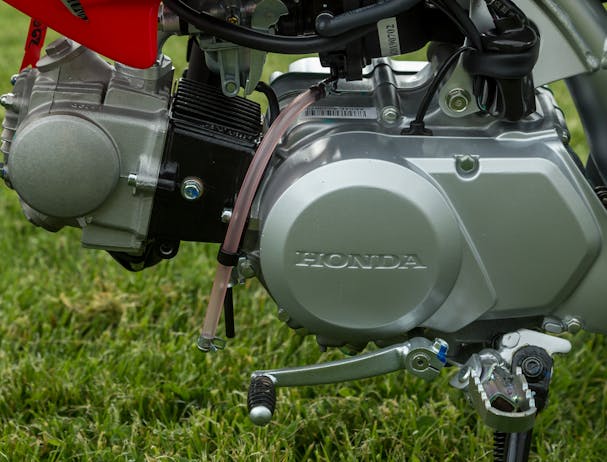 DURABLE, LOW-MAINTENANCE ENGINE
If you can count on one thing with Honda, then that's the motor. The Honda 4-stroke CRF50F is renowned to be positive. This decreases stress and difficulty.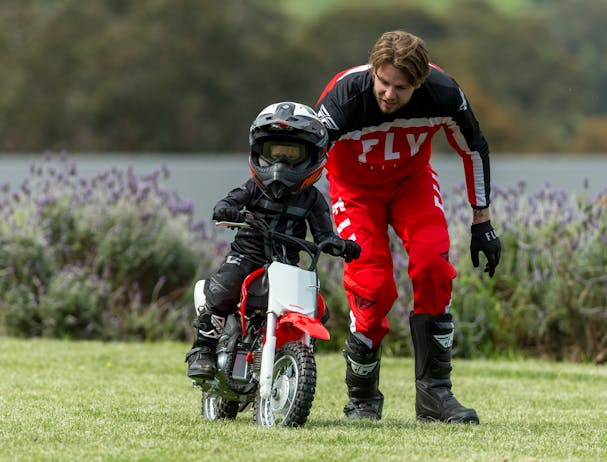 ADJUSTABLE THROTTLE LIMITER
Turn a screw to fix the maximum speed. It helps deter inexperienced riders from moving too far, too fast, and allows them to adapt the power output of the CRF50F to the speed of the rider.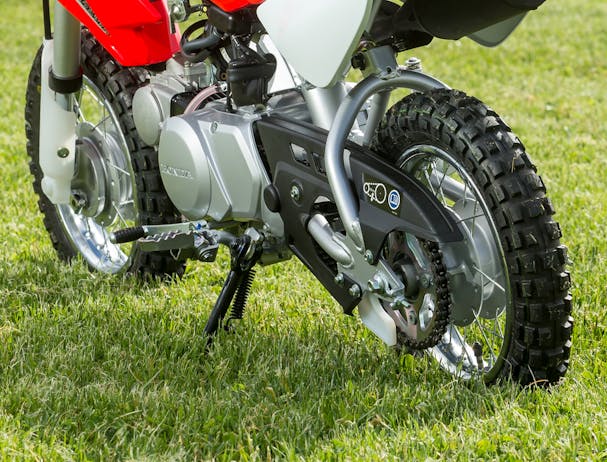 RUGGED STEEL FRAME
New riders are difficult to outfit, particularly if they just start. This is why the CRF50F is designed with a sturdy steel chassis to withstand off-road bumps and dings.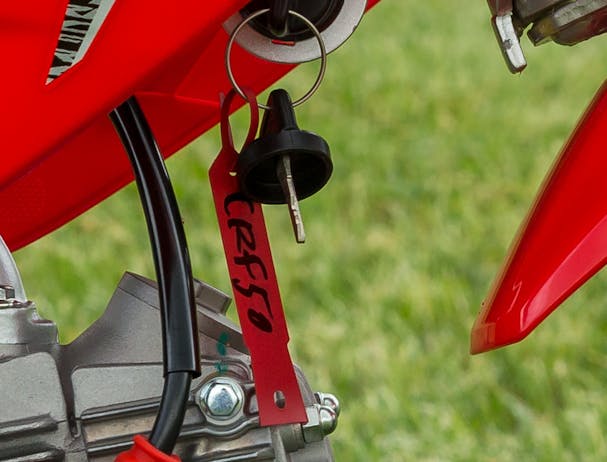 KEYED IGNITION
A reversible key means that younger passengers are not allowed to travel without the supervision of adults. Did you finish your homework early? Let's go ride!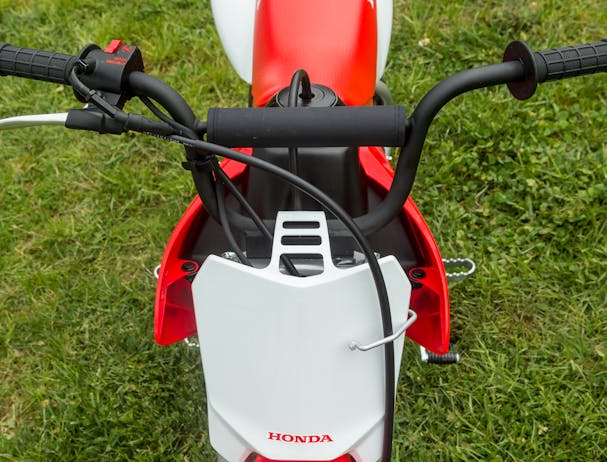 AUTOMATIC CLUTCH
As there's no clutch lever to master, new riders don't have to worry about stalling. That makes the CRF50F the perfect tool for learning to shift. In addition, the smooth transmission offers three gear ratios.