HONDA CRF150R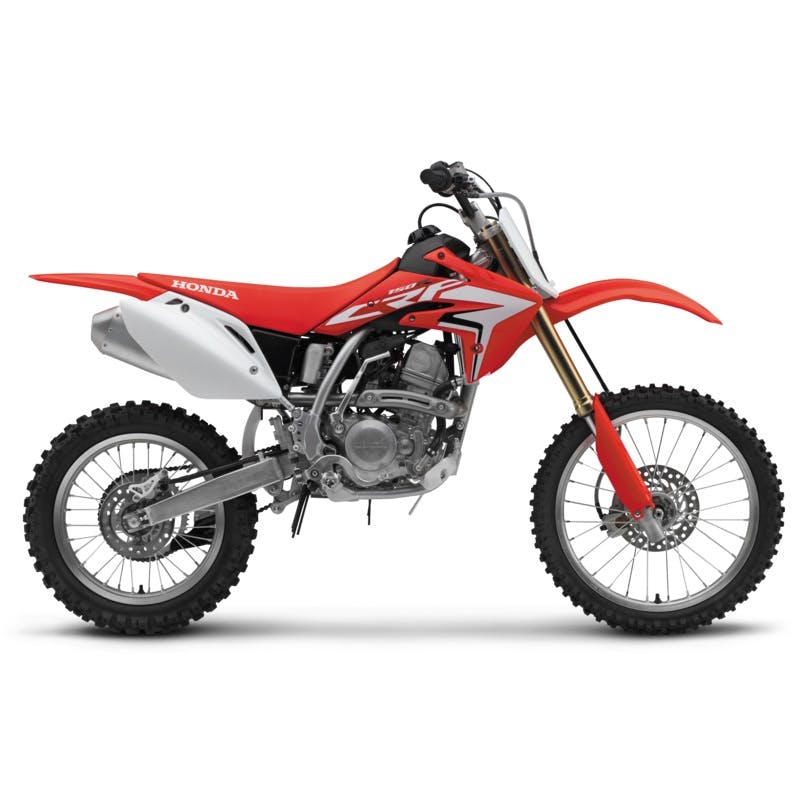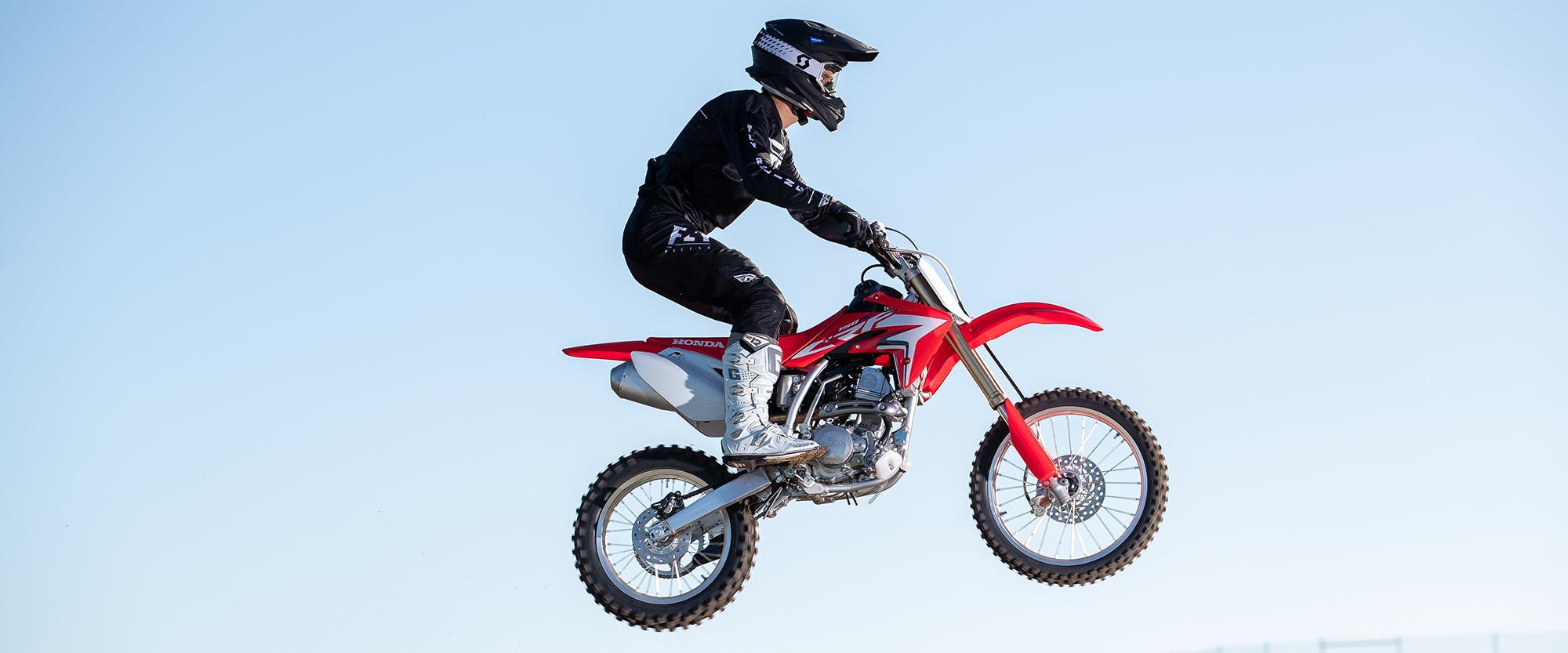 PERFORMANCE THAT BUILDS CHAMPIONS
Competition teaches lessons at every age. Determination. Discipline. Self-confidence. Responsibility. To learn about winning, you need a motorcycle you can win on and that's where the Honda CRF150RB comes in. Competition ready, it's tailor-made for younger champions. With a single-cylinder Unicam® engine that packs a punch, they'll have every advantage, right out of the gate. The CRF150RB offers Ride Red juniors' professional performance on the track—it's your job to coach them on their podium speech.
0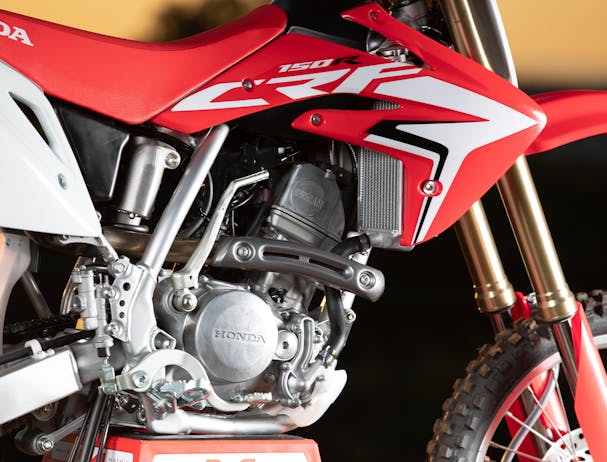 UNICAM ENGINE
Our Unicam CRF150R is based on our recent CRF450R championship. The motor is built to provide you with outstanding rideability and more torque and strength in the reverse range. It's a winner in both directions.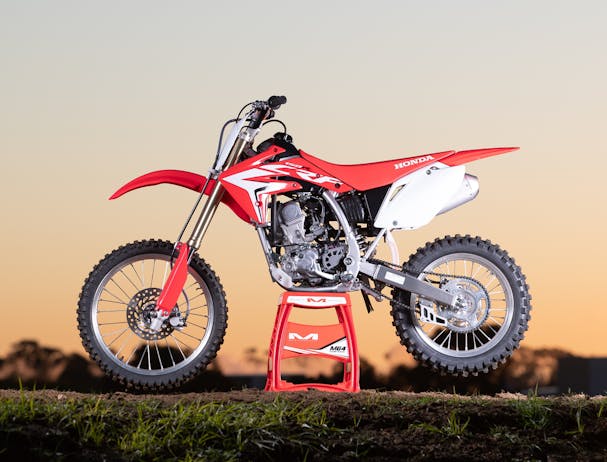 ACCELERATOR PUMP
The CRF150R utilizes a "direct push" accelerator pump that offers a stronger immediate response to your throttle.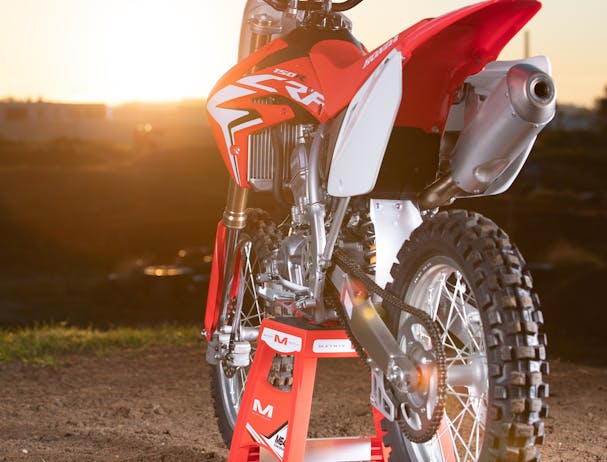 LIGHTWEIGHT STEEL FRAME
A lightweight, high-tensile steel frame with large-diameter frame tubing and cross-member delivers excellent turning performance and straight-line tracking.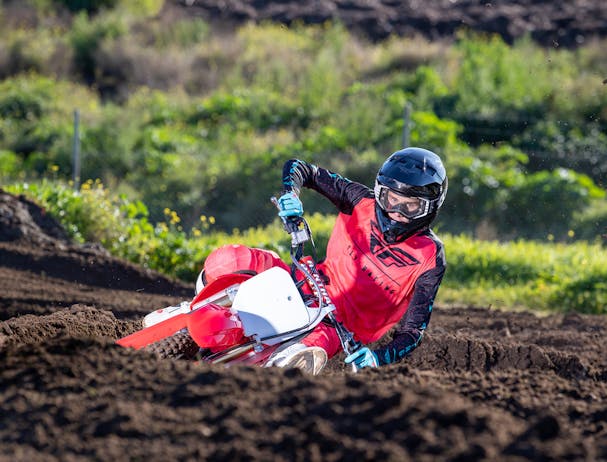 PRO-LINK® REAR SUSPENSION
A fully adjustable Showa® shock to ensure excellent bump absorption and wheel balance is included in the Pro-Link® rear-suspension system.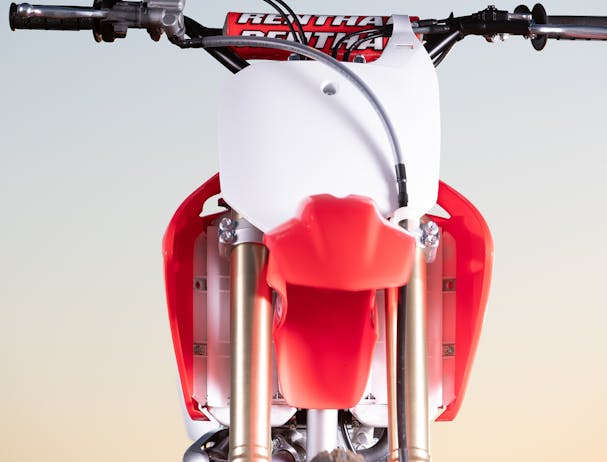 SHOWA SUSPENSION
The Showa suspension, much like the pros, is fully flexible and has a Pro-Link® framework and a rigid tapered swing arm with a USD 37mm front fork. This mechanism is built for the young rider in the ruts, on the whoops, or in the air with big disco brakes.
FRONT DISC BRAKE
The front disc brake provides powerful, precise braking.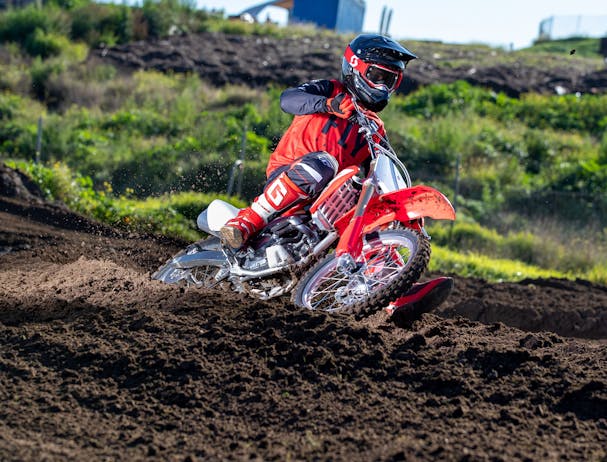 LIGHTWEIGHT WHEELS
Strong, lightweight wheels are durable and minimize unsprung weight.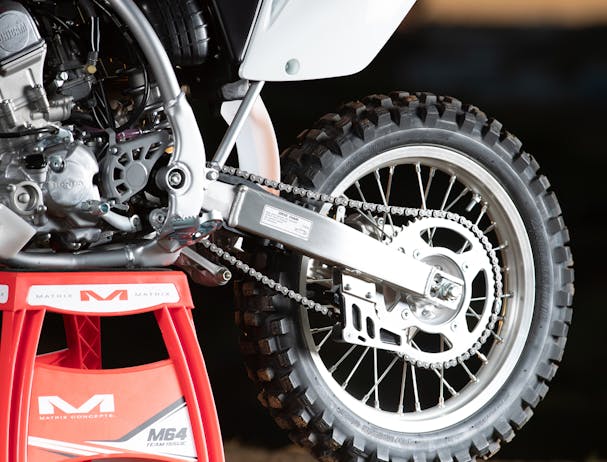 REAR DISC BRAKE
The rear disc brake provides powerful, precise braking.