Home

Motorcycle Range

Offers & Demos

Finance & Insurance

Service Center

Contact
HONDA CRF110F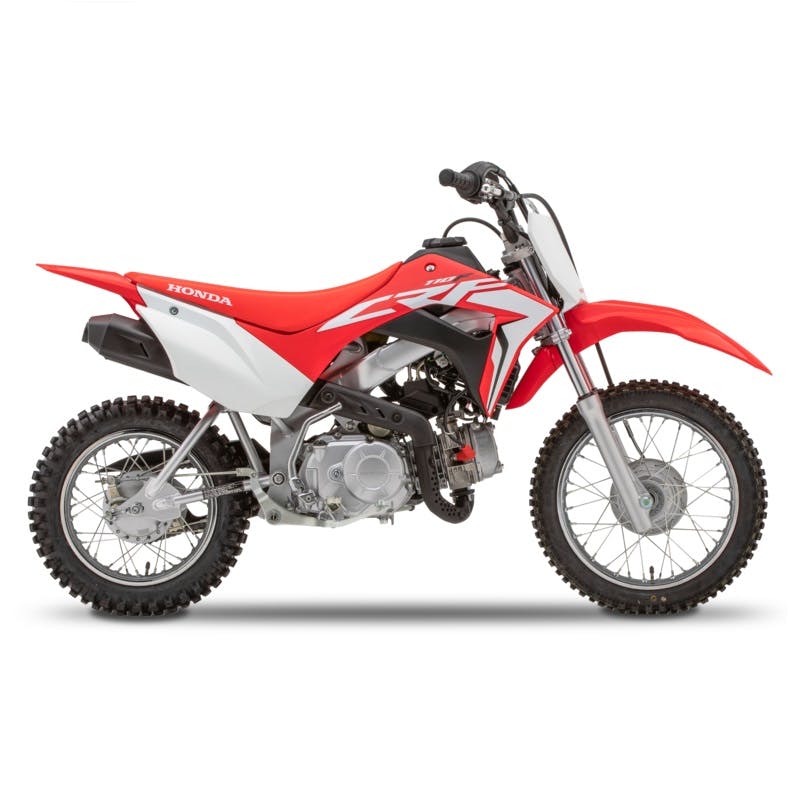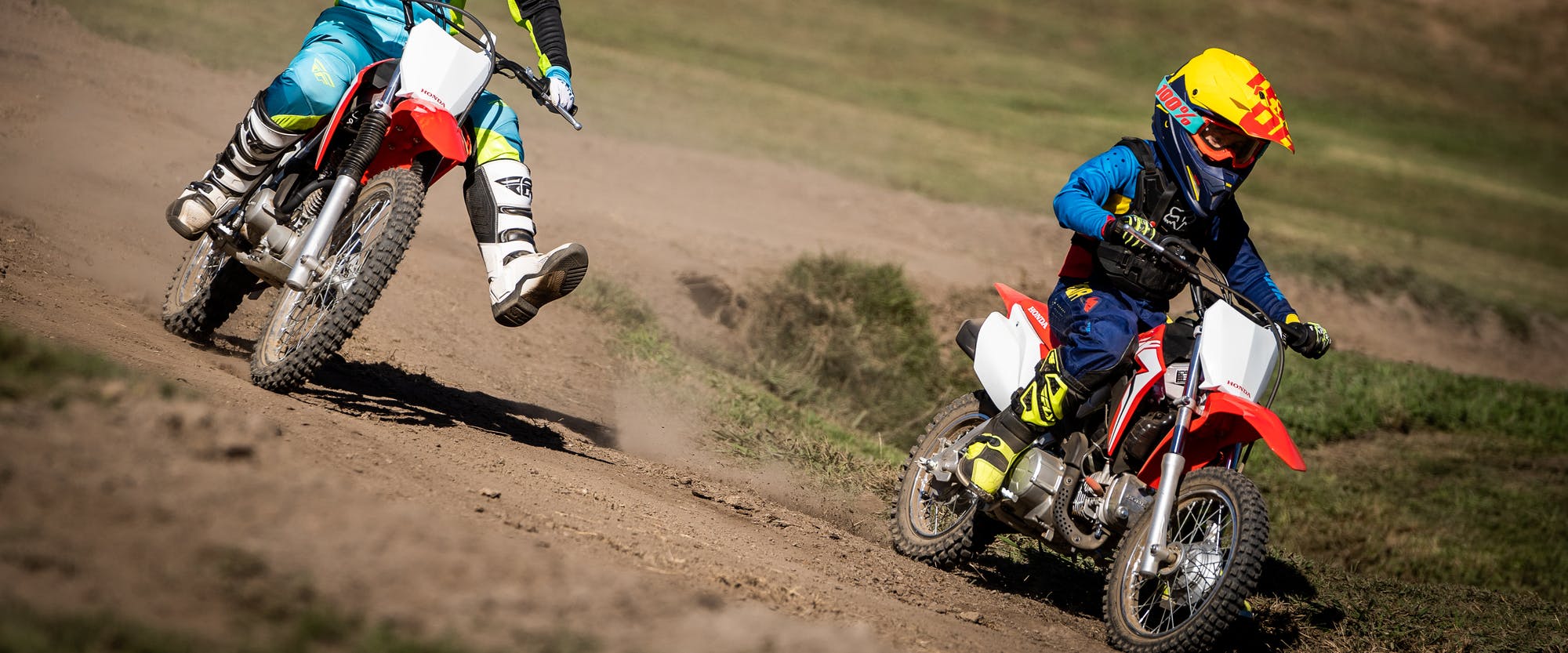 SMALL AND MIGHTY
Indeed the Honda CRF110F is small but strong! Filled with design and stylings for the sports championship. It all begins with the famous Honda air-cooled single motor with a tested four-speed transmission and automatic clutch. It lets you shift when you want, but not worry about stalling. Fuel injectors help the CRF110 start easier and run better in cold weather and high altitudes, with less pollution. Plus, there's plenty of suspension travel, seat padding, and a rugged steel frame. Bring it all together and you have a vehicle which is as enjoyable to travel for young people as parents would comfortably buy.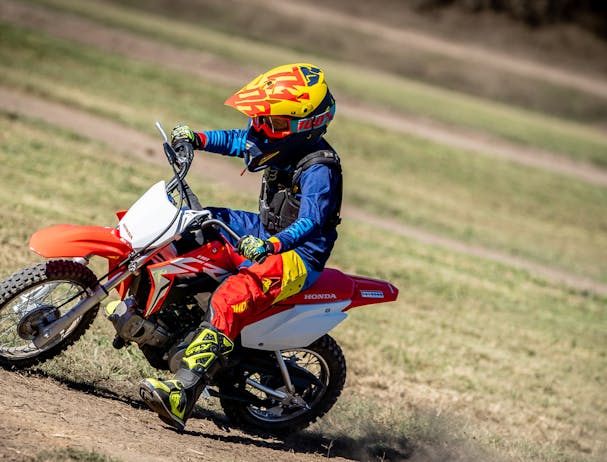 ELECTRIC STARTER WITH BACK UP KICK
Click a button and go, how easy a CRF110F is to go. Start after pressing a button to stop the drive-by mistake, which means no annoyance. The backup kick starter provides warmth as if the bike was sitting all season.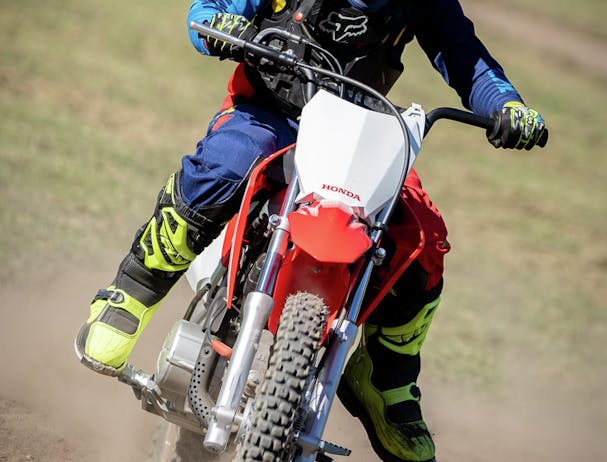 ADJUSTABLE THROTTLE LIMITER
Set the top speed by turning a screw. That helps keep new riders from going too fast, too soon and lets you match the CRF110F's power output to the rider's skill level.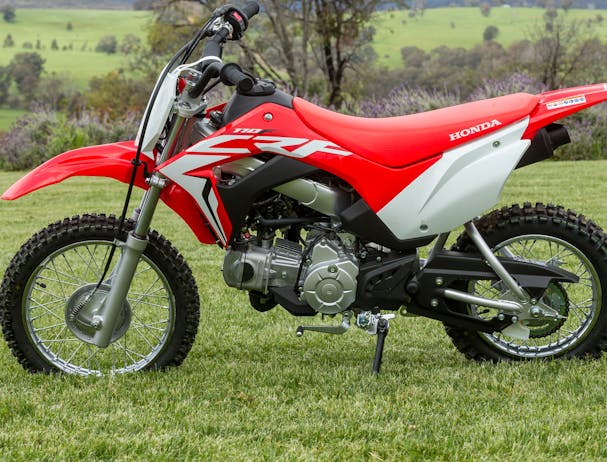 RUGGED STEEL FRAME & SWINGARM
Less experienced riders are difficult to use the equipment , especially if they just start. This is why we have given the CRF110F a solid, steel frame and a swing arm of twin-spar form that are designed to handle the rod bumps and dings.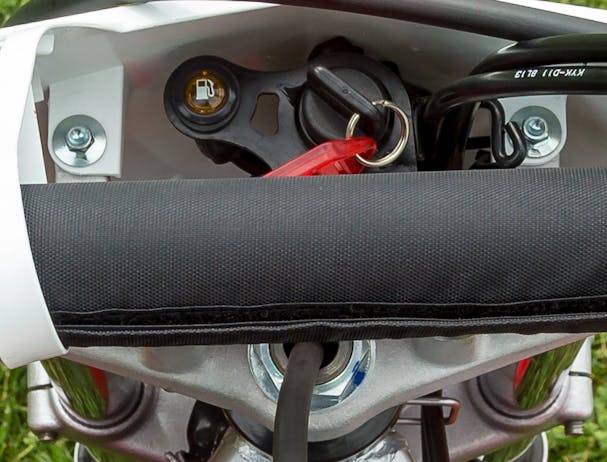 KEYED IGNITION
A removable key helps ensure younger riders can't ride without an adult's supervision. Got their homework done early? Let's go riding!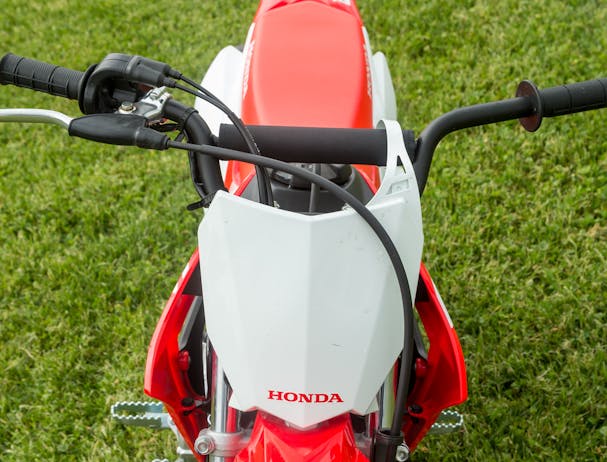 AUTOMATIC CLUTCH
There's no clutch lever for new riders to master and that means no stalling. In addition, the smooth transmission offers four gear ratios. All you do is shift with your foot.