HONDA XR190CT AG-XR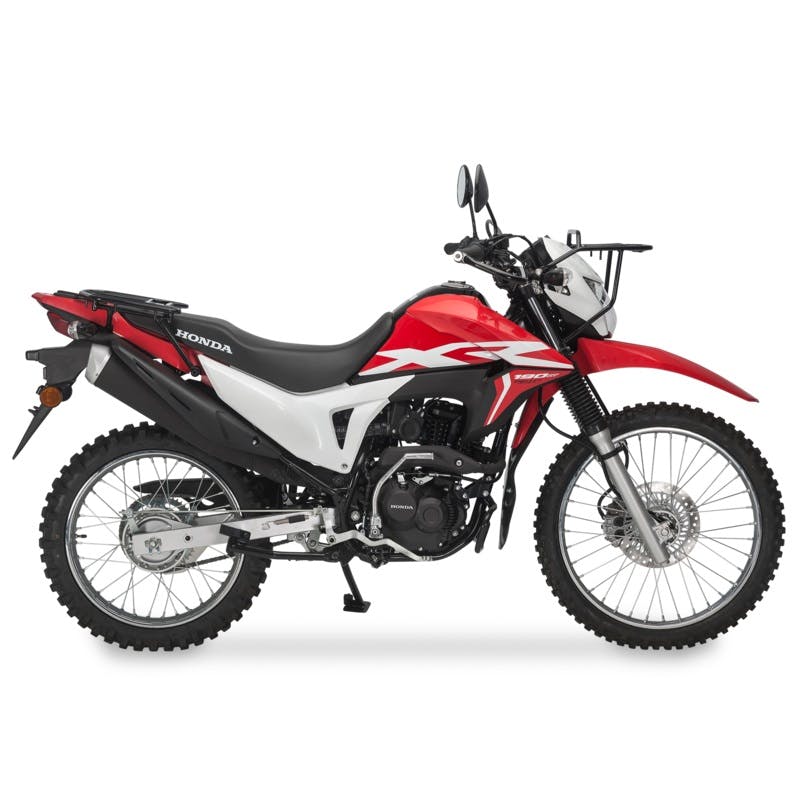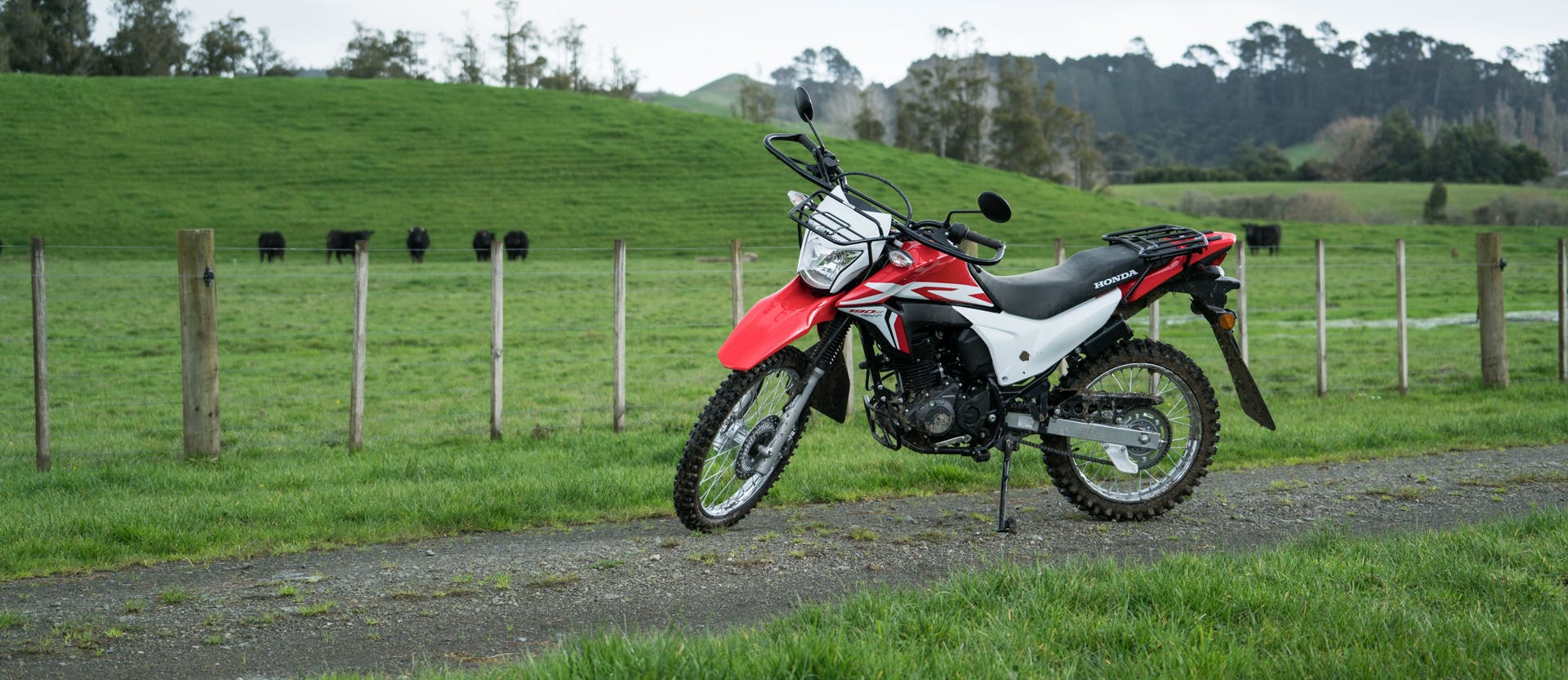 A TOUGH, ROAD REGISTERABLE FARM MACHINE
The XR190 or AG-XR is the unbreakable two-wheeled agricultural machine from Honda, the ultimate practical and long-lasting product. AG-XR has a super trustworthy 184cc injection fuel engine, which offers the robust power required for the farm, that is registerable and licensed to students. Electric start is the norm for convenience and safety as well as a back-up kick in emergencies and peace of mind. Connect to the wide capacity of the carrying rack, dual lateral stands, lever guards, and extra fuselage protection.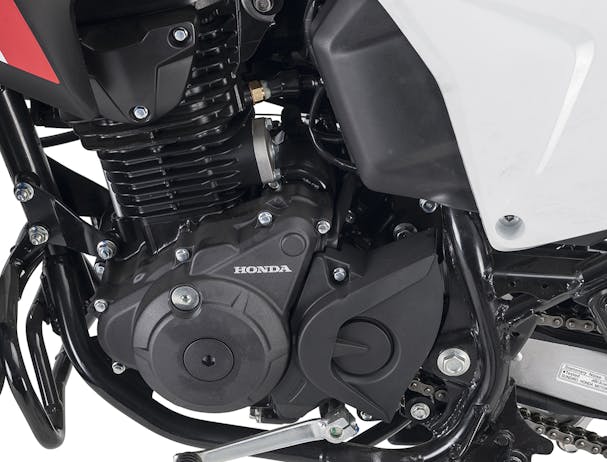 ENGINE AND LEVER GUARDS
Engine protection defends the engine from wear and tear on the rugged terrain and also defends the foot of the riders from rocks and other dangers. Lever guards also provide additional power by the break and fastener defense.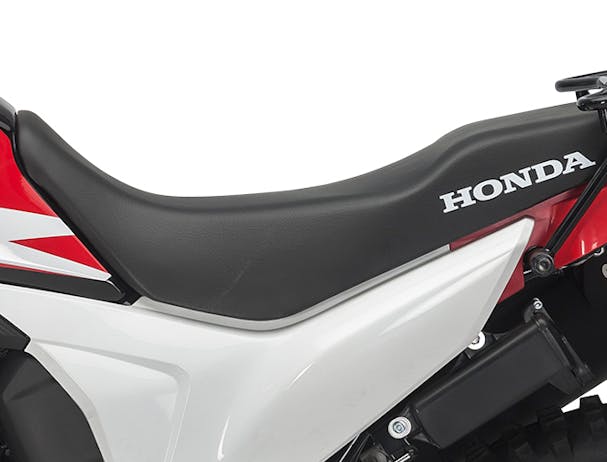 WIDE COMFORTABLE SEAT
The AG-XR has a big, comfortable seat for long working hours; the low height of the seat (823mm) lowers body tension when the motorcycle is constant on and off.
HEAVY DUTY REAR RACK
A real work horse, which has a rear rack for heavy duty machinery with a max. of 20kg and a lock for smaller parts with the spring loading on the front rack.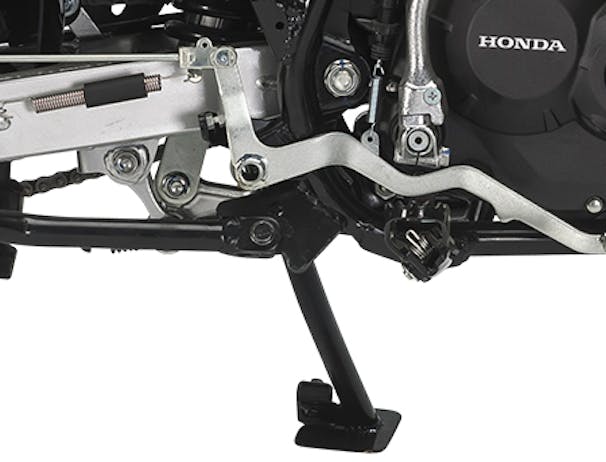 THE BIG FOOT SIDE STAND
The broad foot of the AG-XR sits on either side of the motorcycle to avoid falling into a soft surface. If you choose to brake and park on a sloping field, you can have more space.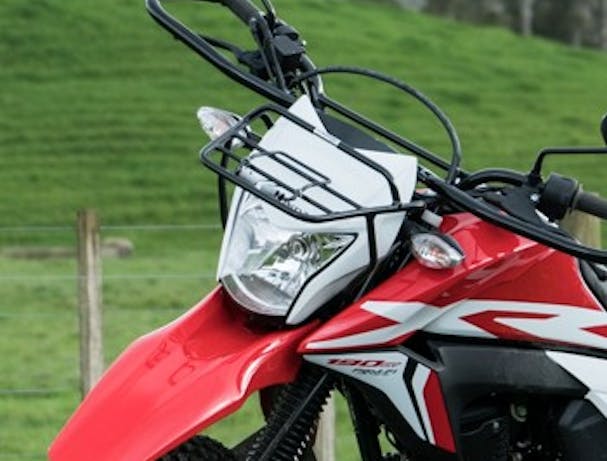 HIGH & LOW BEAM HEADLIGHT
The Halogen headlight is designed to ensure protected riders in the night or on poor visibility days with high and low beam levels.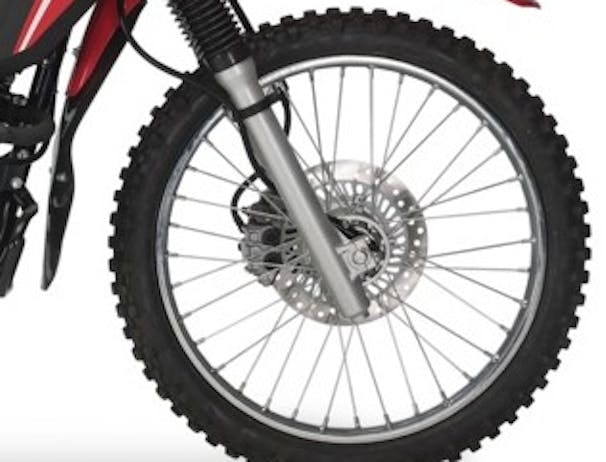 OFF ROAD TYRES & LARGE FRONT MUD GUARD
The 21" front and 18" rear off-road tyres have plenty of traction on the field. A wide front mud shield with extra mud flap to protect against mud buildup on the engine.