Honda Africa Twin Adventure Sports DCT (ES)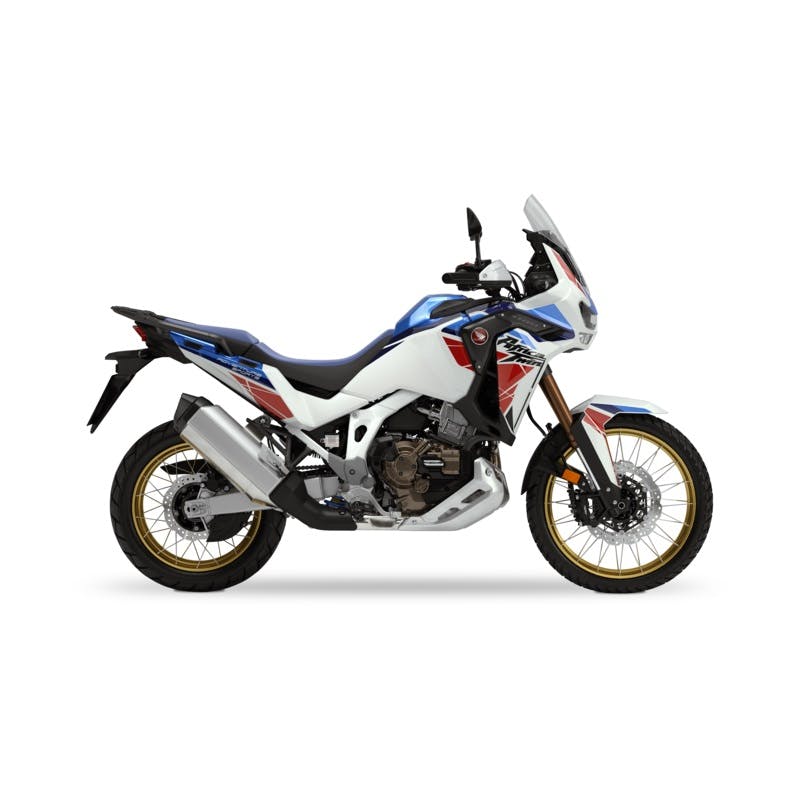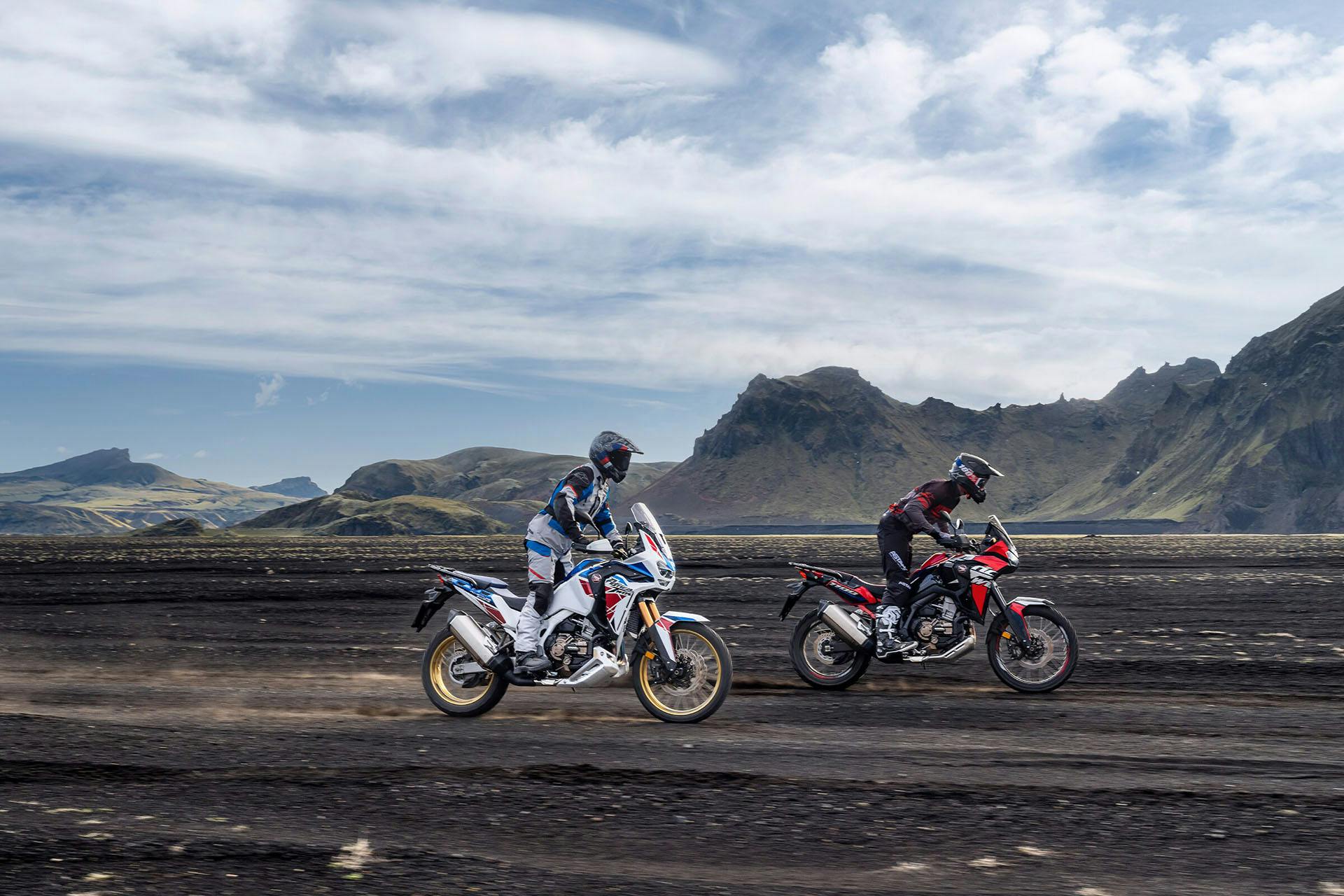 THE ULTIMATE ADVENTURER
Lighter, more powerful, and with more updates than ever before, the latest Africa Twin series is primed for even bigger adventures. Happy to take you even further and to deliver the Honda standard, robustness, and durability you need when you're miles from home. We've taken what we think is the best adventure bike in the world and made it even better, with 4 models to pick from and a whole package of features like cruise control and a large multi-information touch screen monitor that's compatible with Apple CarPlay™. What the heck are you asking for?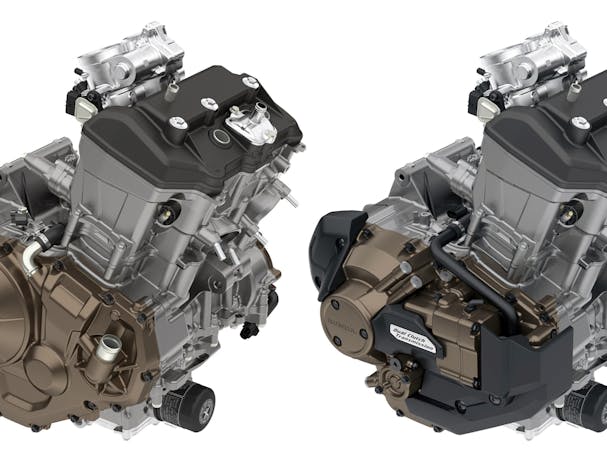 POWERFUL 1084cc PARALLEL-TWIN ENGINE
Honda's proprietary Unicam® engine architecture allows us to offer the Africa Twin a sleek cylinder head for optimum engine positioning. But the engine still benefits from excellent performance, due to the complete cylinder head arrangement. This is the best of all worlds!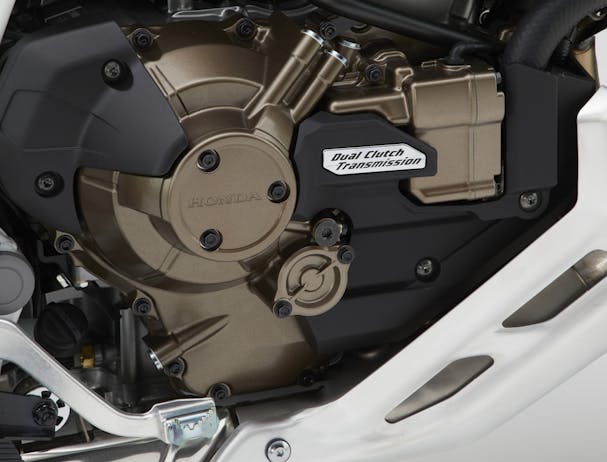 SIX-SPEED DCT AUTOMATIC TRANSMISSION
This is the transmission of the future. Inside, it's as tough as a conventional manual, with steel gears throughout. You can let it shift for you, or paddle shifters in the manual mode give you full control. Four settings (Drive, Sport 1, 2, and 3)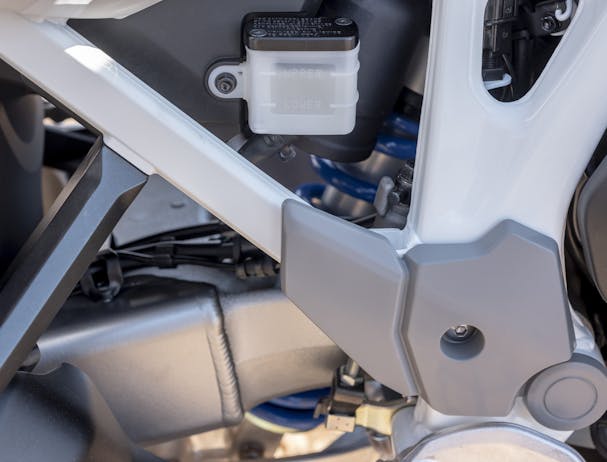 ELECTRONICALLY CONTROLLED SUSPENSION
The Africa Twin Adventure Sports ES DCT is equipped with SHOWA EERA® (Electronically Equipped Ride Adjustment) electronically controlled suspension. You can choose between five suspension damper settings: hard, medium, soft, and off-road, as well as a customizable "user" setting.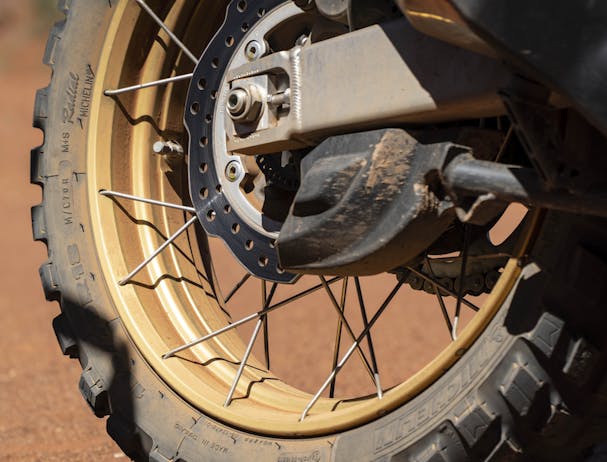 TYRES AND WHEELS
Tubeless tyres are standard on the Adventure Sports ES model. Tubeless tires run cooler and there's a great selection of adventure-bike rubber available today. Get a flat while out on a big adventure? Flat tyre repairs will be a lot easier too.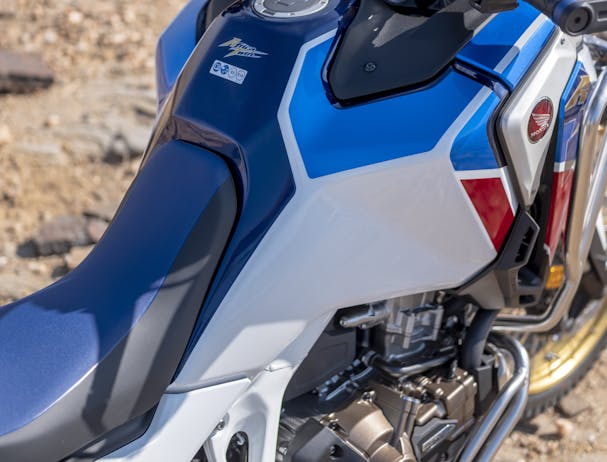 LARGE FUEL TANK
Our Africa Twins feature 18.8-litre fuel tanks, while our Adventure Sports models increase that capacity to 24-litres, enough for super-sized adventures.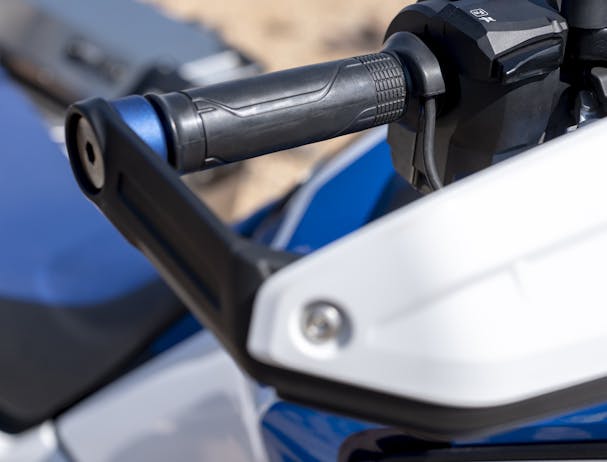 HEATED GRIPS
Standard on the Africa Twin Adventure Sports ES model, these seem like a luxury until the first time you really need them. Then there's never going back.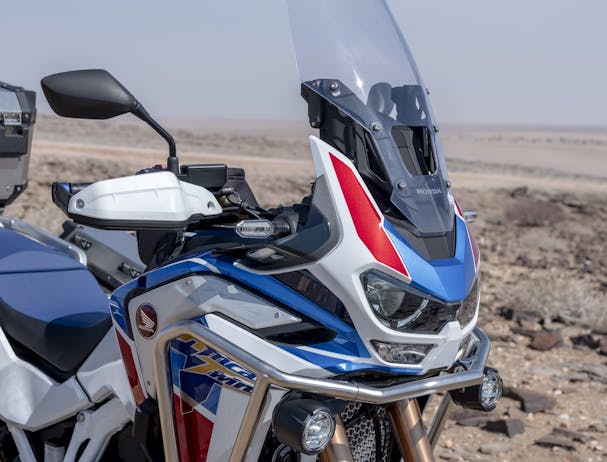 ADJUSTABLE WINDSCREEN
Standard on the 2020 Africa Twin Adventure Sports ES model, the new five-position windscreen offers excellent wind protection, and lets you set your bike up for off-road sections or long highway rides. Great for both taller and shorter riders.