HONDA AFRICA TWIN (ADVENTURE SPORTS)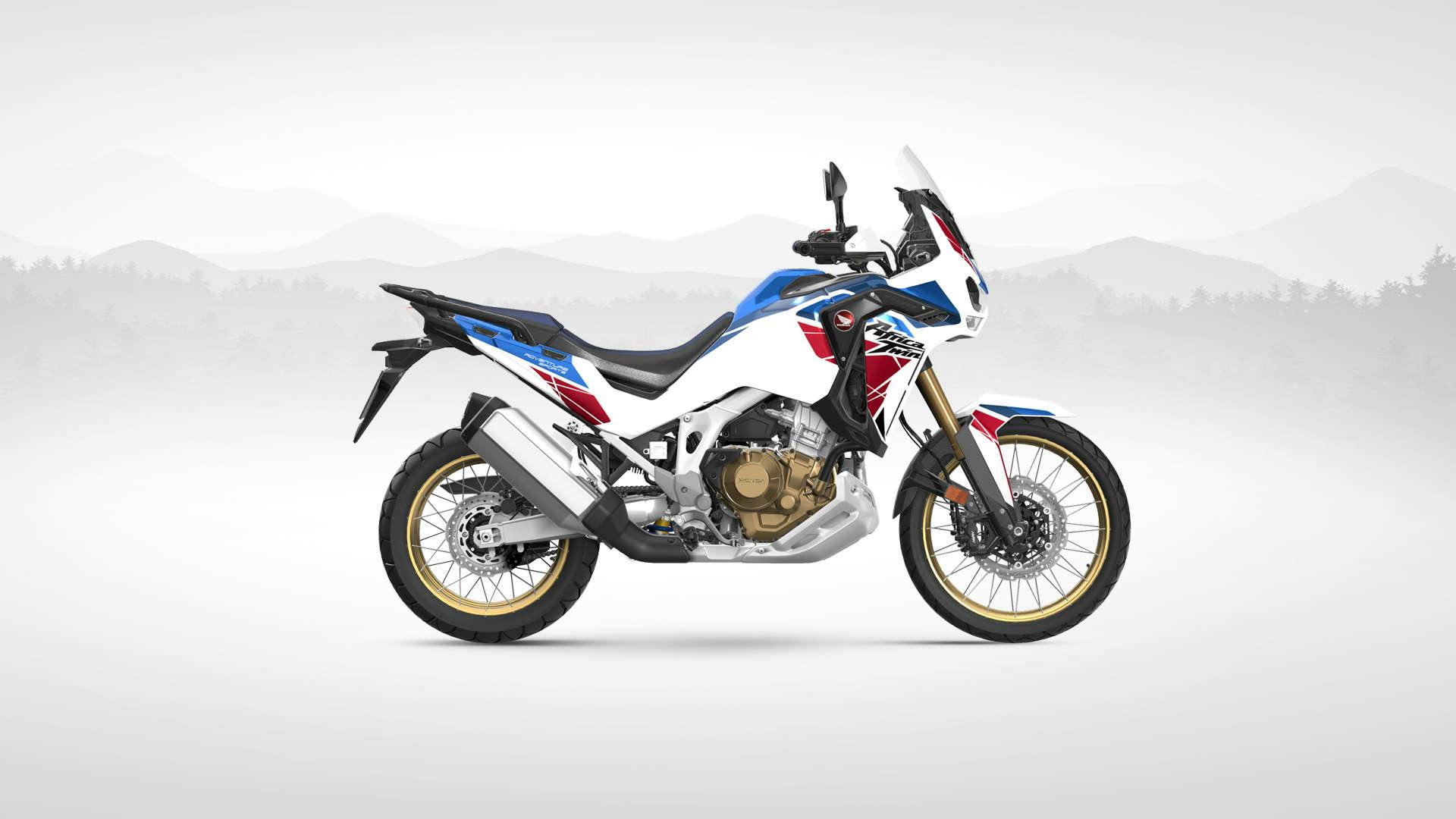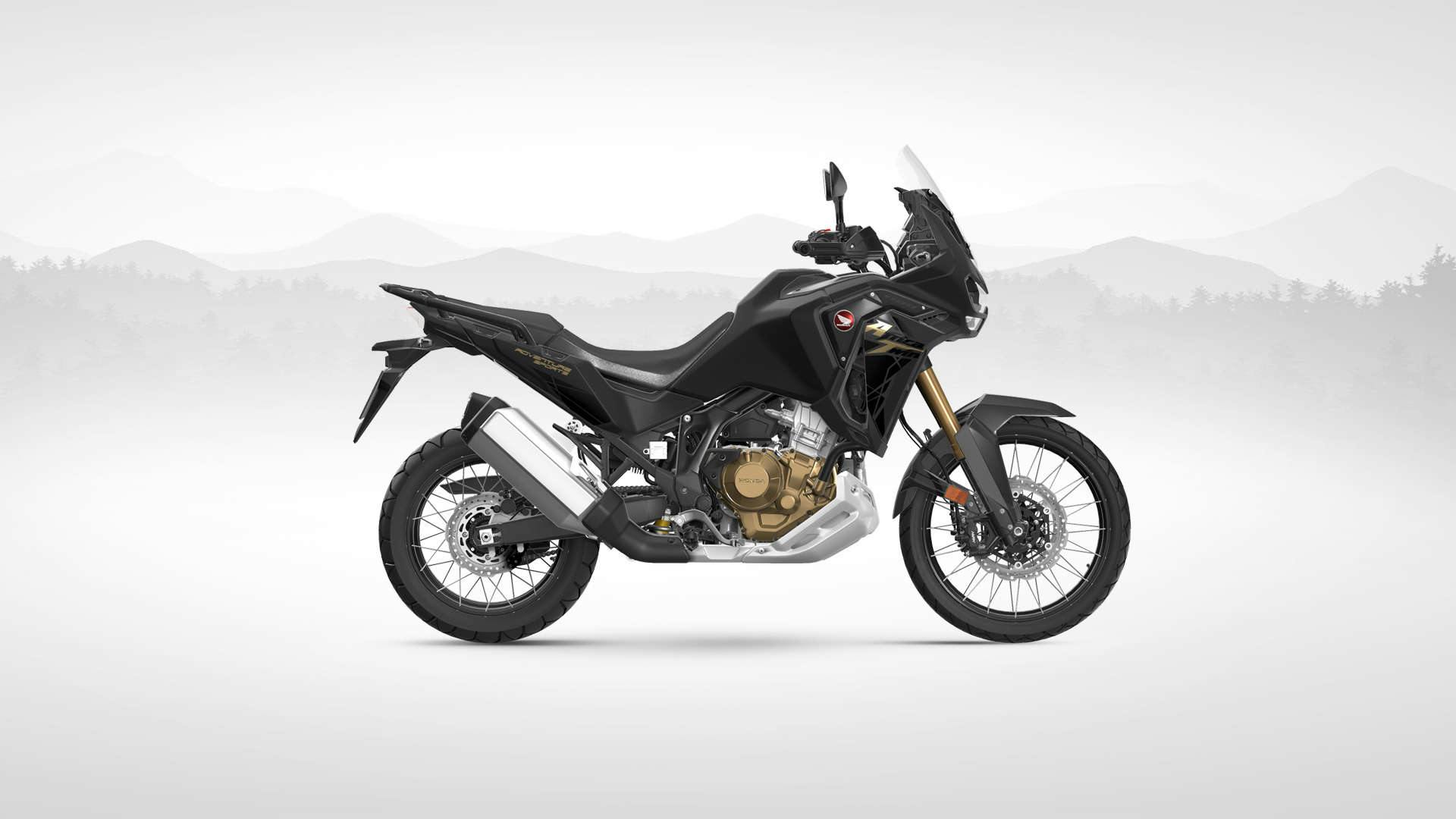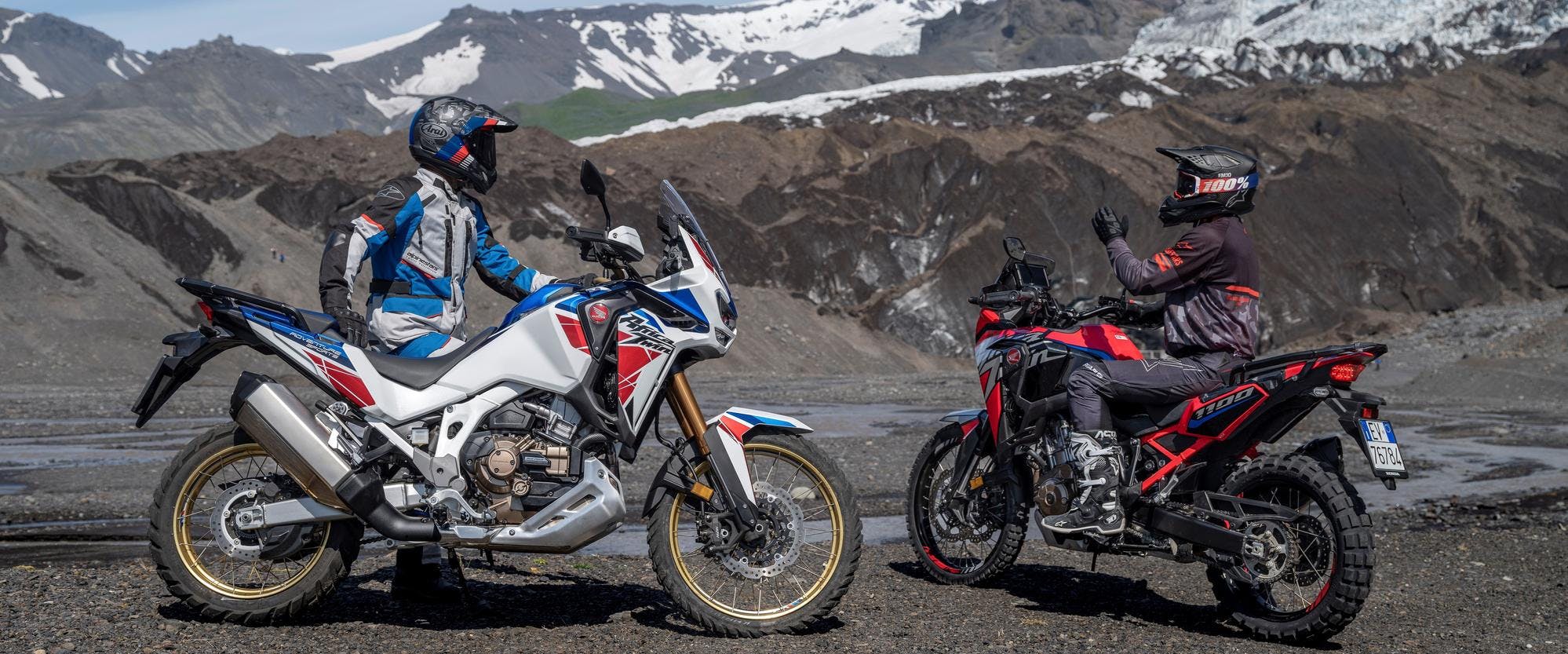 TRUE ADVENTURE NEVER ENDS
Start with the amazing abilities of the Africa Twin. Add a long-range fuel tank and the comfort to go with it, the choice of Showa EERA™ suspension and six-speed DCT plus new, improved, shorter screen and vibrant Cracked Terrain paint options – inspired by the original Africa Twin – and you have the Africa Twin Adventure Sports. The ultimate bike for the long haul.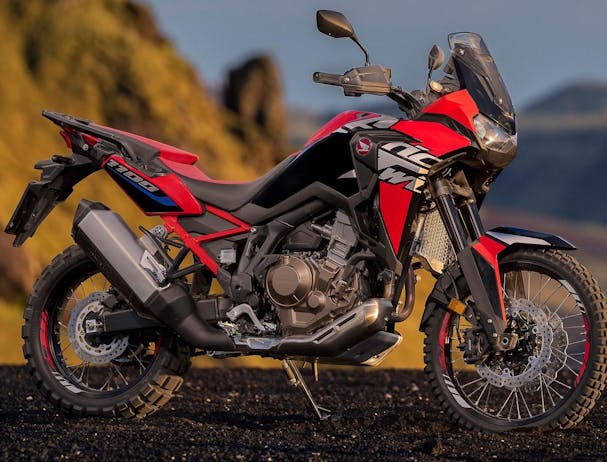 1084cc parallel twin engine
The parallel-twin engine delivers torque everywhere from idle to redline. The narrow layout makes the bike shorter front-to-back. That means the front wheel can tuck in closer to the engine, shortening wheelbase and making the bike more nimble both on and off road.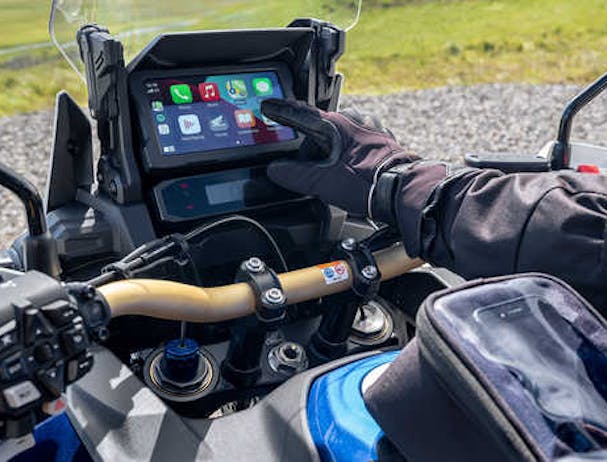 Smartphone Connectivity
Keep in touch with the world while exploring it, listen to music or use your device's navigation apps through Apple CarPlay®, Android Auto® Bluetooth® connectivity and helmet headset.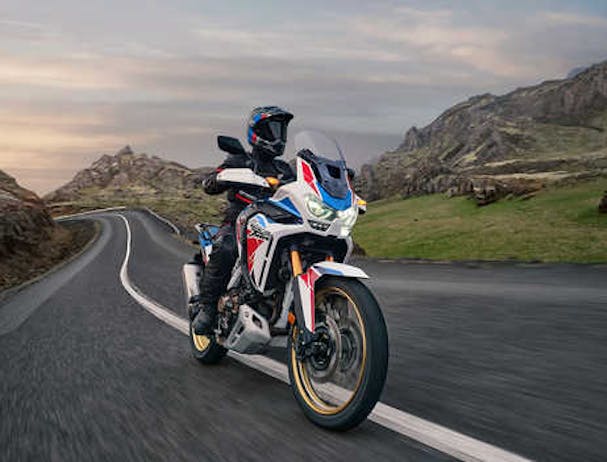 DRL and Cornering Lights
Safety is always important, to you and your passenger. Daytime Running Lights emit piercing visibility marking your road position to other users. Cornering Lights use speed and lean angle to automatically fill in blind spots through a turn.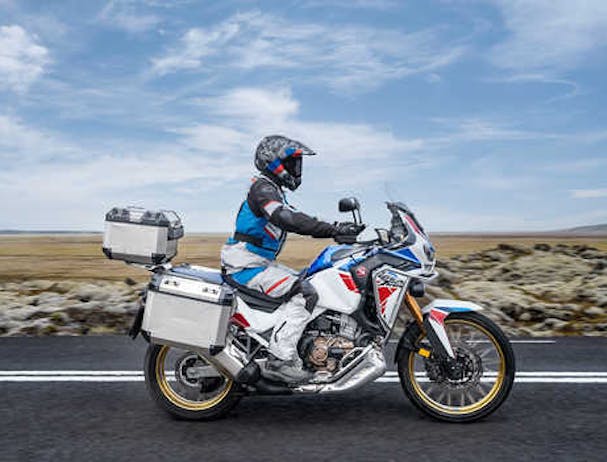 Real Adventure Sports Ability
Ready to go long? A 24.8L fuel tank delivers an extended fuel range and, for those huge horizon-to-horizon days, cruise control, heated grips and ACC/USB charging sockets all make a big difference.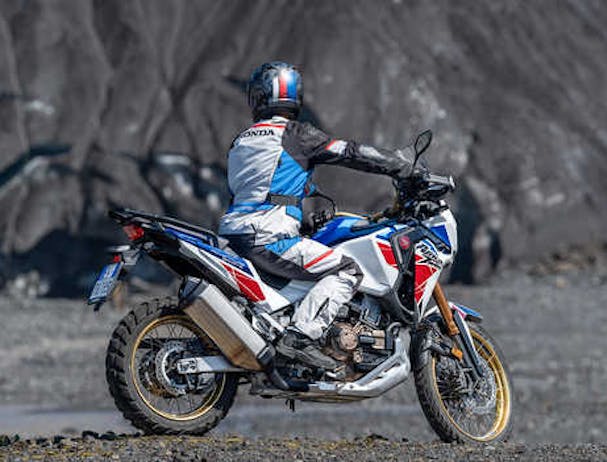 Showa Electronically Equipped Ride Adjustment
Wherever your adventure leads, on any terrain, for perfect suspension reaction optional Showa Electronically Equipped Ride Adjustment manages damping force relative to riding mode selection.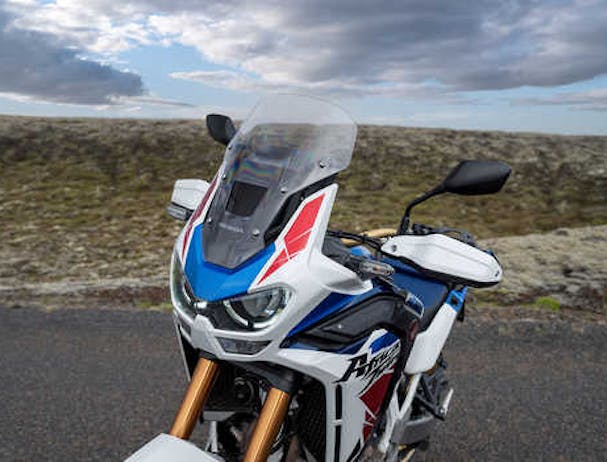 Revised Windscreen
We've made the 5-way adjustable screen shorter, opening up visibility, but have ensured it offers the same aerodynamic efficiency and wind deflection as before.