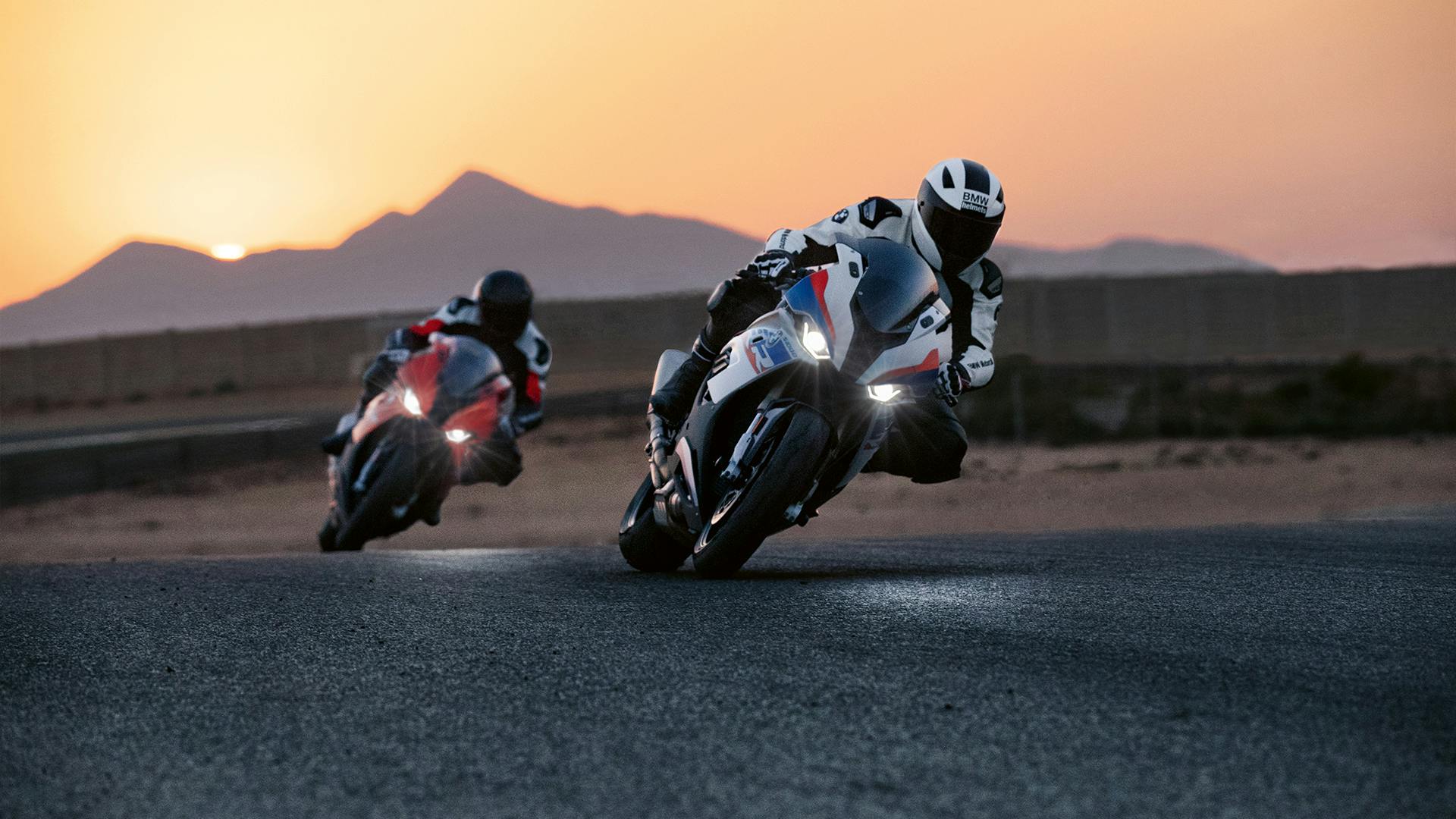 THE SUPERBIKE REDEFINED
Are you always pushing to the limit and searching for the perfect line? The S 1000 RR now delivers 152 kW (207 HP) of unbridled power to push your RR to the max. With a maximum torque of 113 Nm at 11,000 rpm and a torque curve of at least 100 Nm over a range of 5,500 to 14,500 rpm, it's time to unleash pure performance.
Ten years after the first generation of the RR first mesmerized the world of motorcycles, we've taken the new bike to the next level. With almost every component redesigned for reduced weight and increased performance, there's nothing holding you back with the all-new S 1000 RR.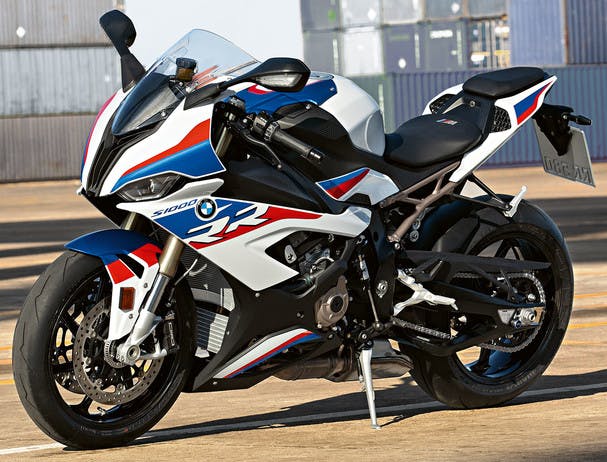 Tail Unit
For the first time at BMW Motorrad, turn signals, brake lights and tail lights are all in one unit. In a few simple steps, this can be dismantled for use on the circuit.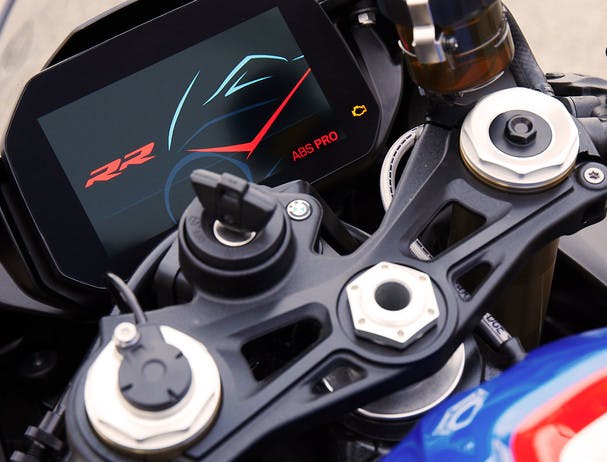 Dynamic Damping Control (DDC) Of The Next Generation
The new RR is optionally available with DDC on board. So you always have the perfectly adapted damping within a record-breaking 10 ms - whether on the motorway or the circuit.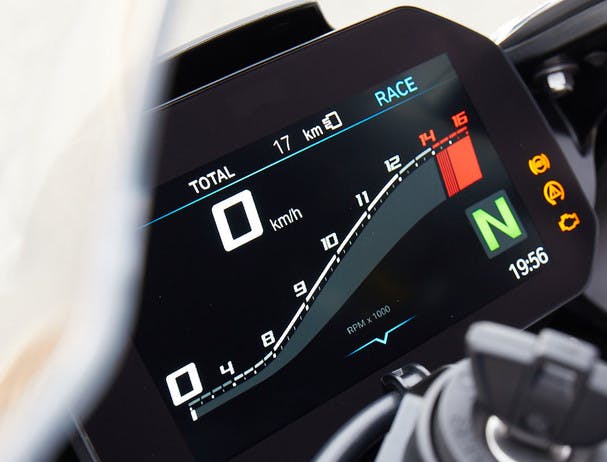 6.5" TFT Display
Pioneer among the superbikes: the 6.5" TFT display of the RR. Configuring the riding modes is extremely easy.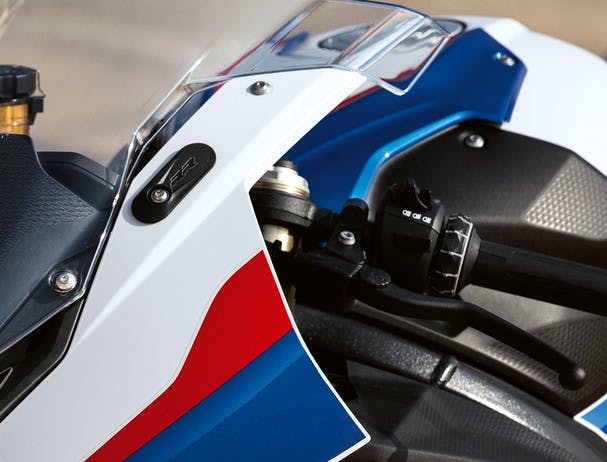 Multi-Control
Everything under control: Thanks to the intuitive menu guidance, you control the information and settings on the 6.5" TFT display with the multi-controller.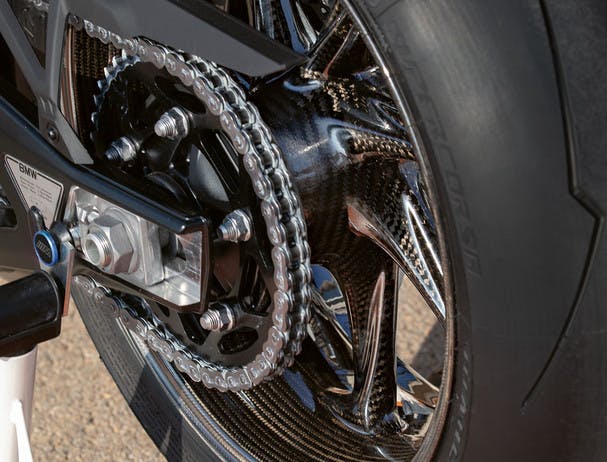 M Carbon Wheels
With the optional M carbon wheels with a 0.5 mm thicker brake disc, the total weight of the RR is reduced by 1.7 kg. By reducing the rotating mass, the agility and ultimately the performance of the bike is massively increased.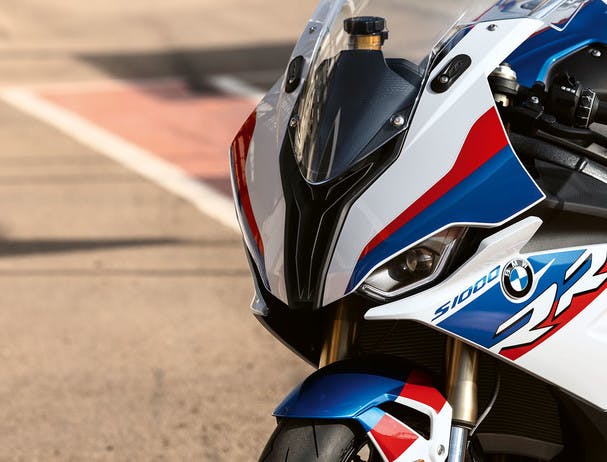 LED Lights
The headlights: LED technology as a standard feature and the iconic design of the position lights gives the RR that unmistakable BMW look.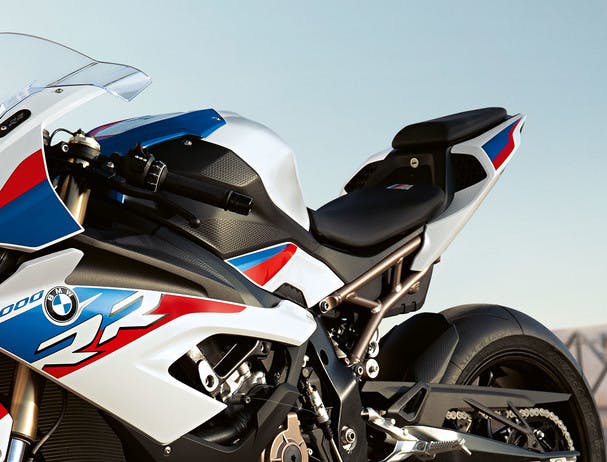 M Seat
Maximum support and energy-saving ergonomics for maximum performance: Never before has relaxed riding and the battle for the last hundredths of a second been as enjoyable as with the new M seat of the BMW RR.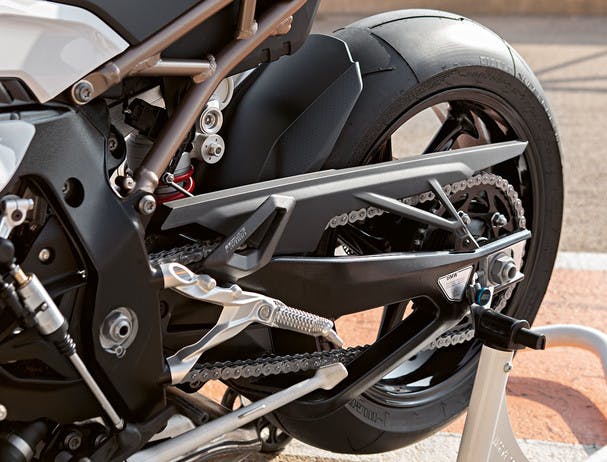 Swing Arm On Trussing
Unique selling point of gargantuan stature: from the circuit to series production. The RR is the only superbike equipped with a swing arm on the trussing.