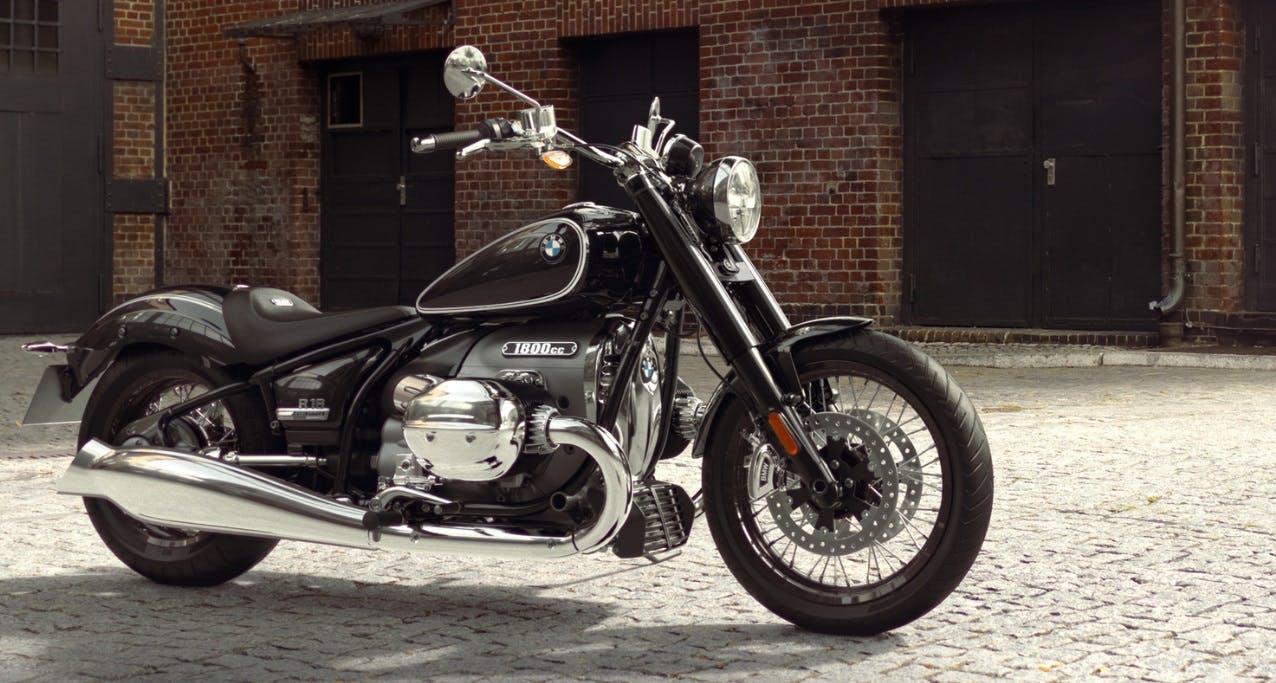 THE NEW BMW R 18. SOUL IS ALL THAT MATTERS.
The all new R 18 invokes memories of our proud history and the iconic hallmarks of the BMW brand. Countlessly refined over the years, we're excited to deliver a modern take on the classic bikes of old.
The result is a cruiser that is full of character, boasting the largest and most eye-catching boxer engine we've ever built - that also incorporates timeless design cues and the highest quality parts. Starting off with the timeless "First Edition" model, we're about to open up a world of possibility.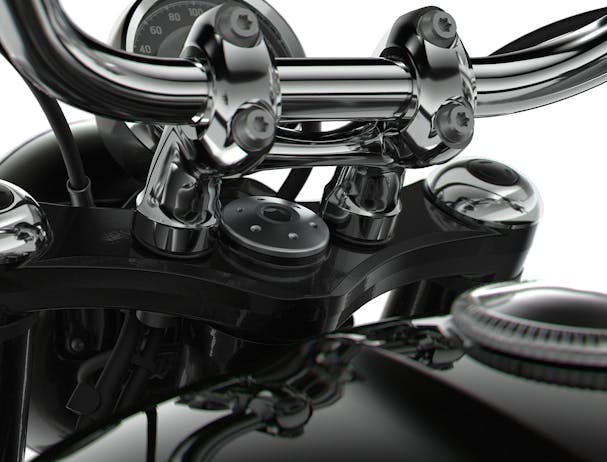 Fork bridge.
Clean and authentic in every detail.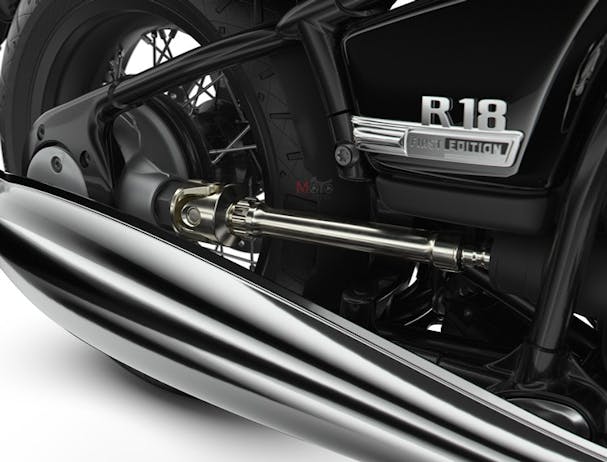 Open drive shaft and double-cradle frame.
The open, nickel-plated drive shaft puts the focus on the torque.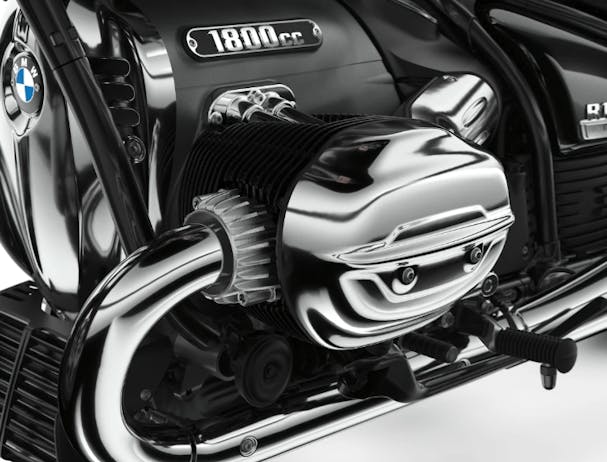 Boxer with pushrods.
The R stands for boxers and has done so for over 95 years.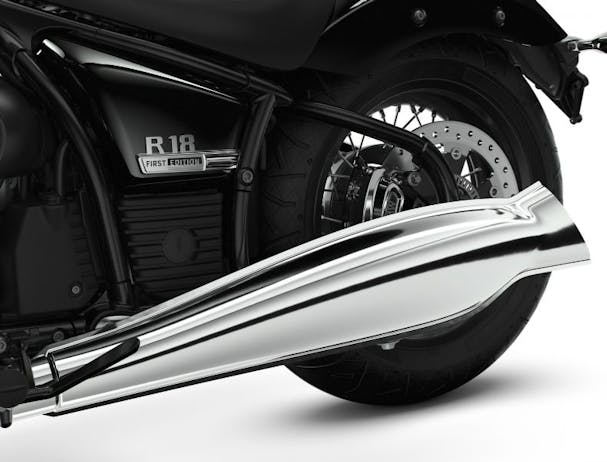 Fishtail rear silencer.
Its design emphasises the typical cruiser silhouette of the R 18.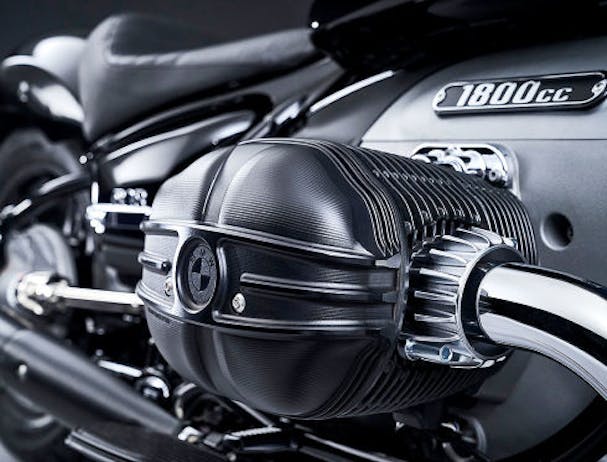 2-Tone-Black cylinder head covers.
The high-quality 2-Tone-Black cylinder head covers made of milled aluminium perfectly give the boxer engine an attractive appearance.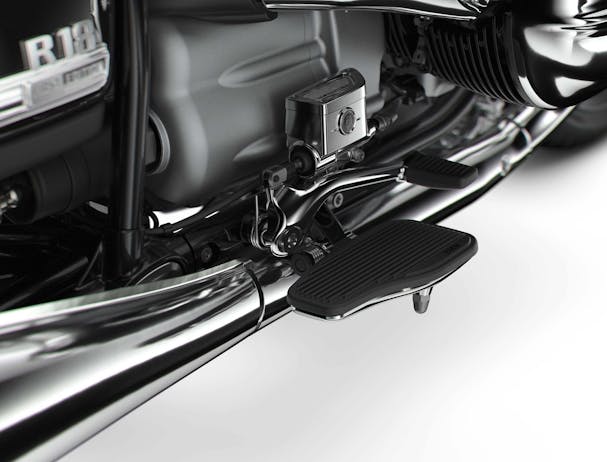 Footboards.
For a relaxed boxer ride experience.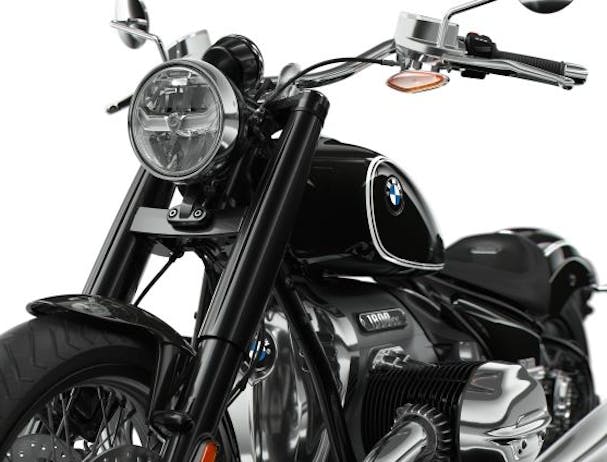 Fork tubes.
The material chosen is also classic: metal.