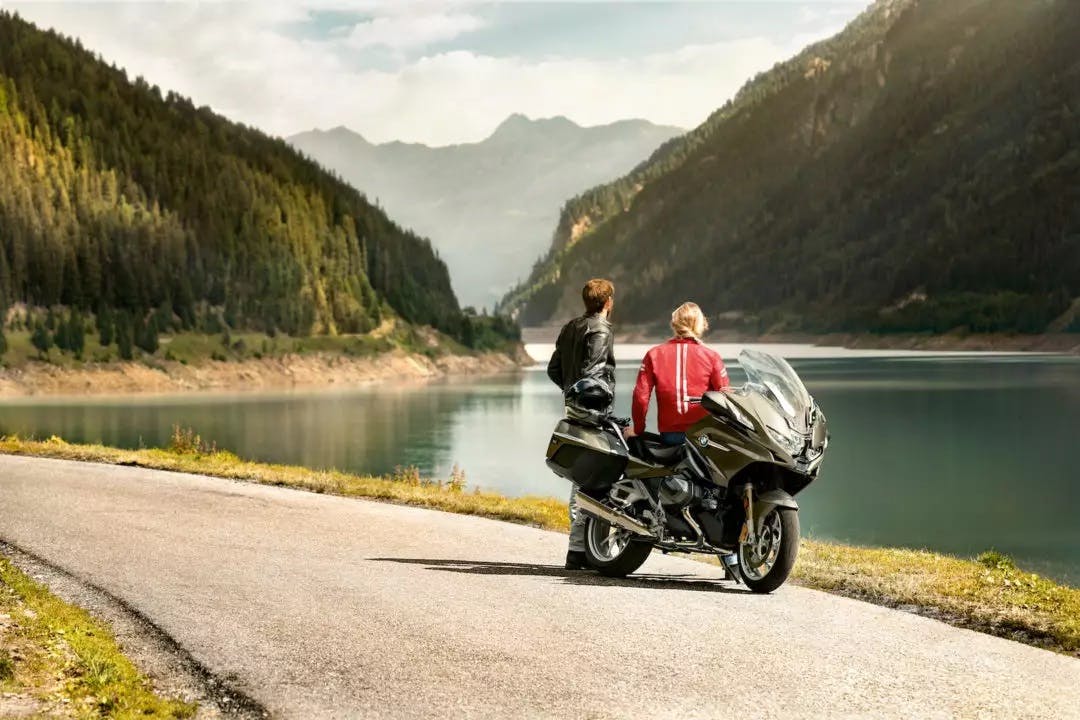 DO IT YOUR WAY
The new BMW R 1250 RT gives you freedom and more of it than ever before. The variable camshaft control system BMW ShiftCam ensures superior running smoothness and comfort. For swift cornering and immense torque on the straights. The new Twin-cylinder Boxer engine and its 100 kW (136 HP) 1250 ccm engine let you effortlessly experience the countryside. And your RT is unique thanks to new individualisation options: it's your tour, it's your bike. 
Available in Racing Blue Metallic - Coloured TFT Screen, Hill Start Control, ASC - Centre Stand, Luggage Rack, Integral Pannier Cases - Heated Grips, Adjustable Levers & Windscreen - Radio, Bluetooth Interface, Audio System - Keyless Ride, Gear Shift Assistant Pro
Additions Available: Sport Windshield, Black Powertrain
Comfort Package: Chrome Exhaust - Central Locking, Anti-Theft Alarm - Tyre Pressure Monitoring, 2nd Socket
Touring Package: Dynamic ESA - Preparation for GPS Device - Heated Seats, Cruise Control
Dynamic Package: Daytime Riding Light, Headlight Pro - Riding Modes Pro, ABS Pro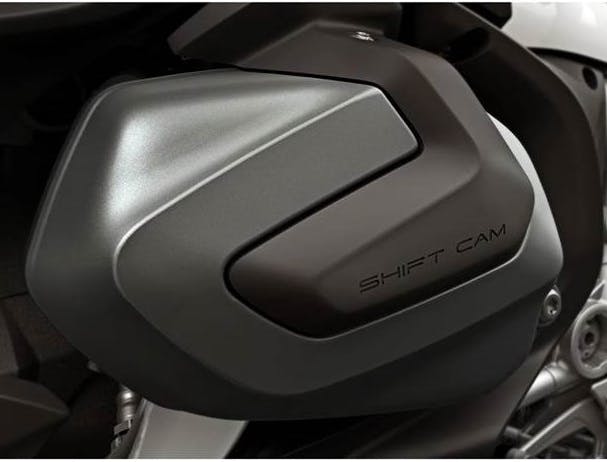 Full power in every speed range with BMW ShiftCam
The BMW ShiftCam variable camshaft control system delivers superior performance and – especially in the lower engine speed range – harmonious running, more control and power.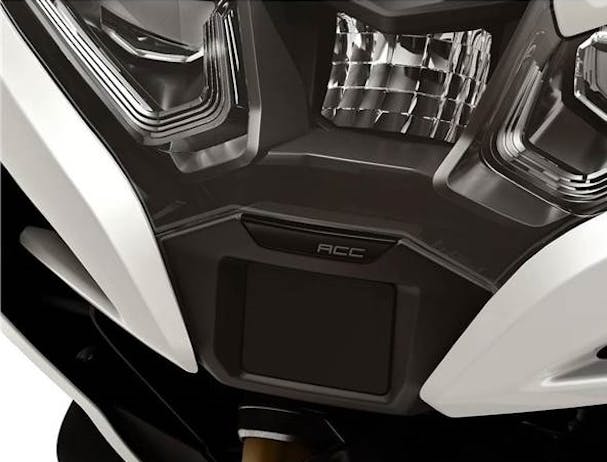 Smooth travels with Active Cruise Control
Three letters, a big boost to safety: With the new ACC, your bike automatically maintains your desired speed and, via a radar sensor, a safe distance from the vehicle in front.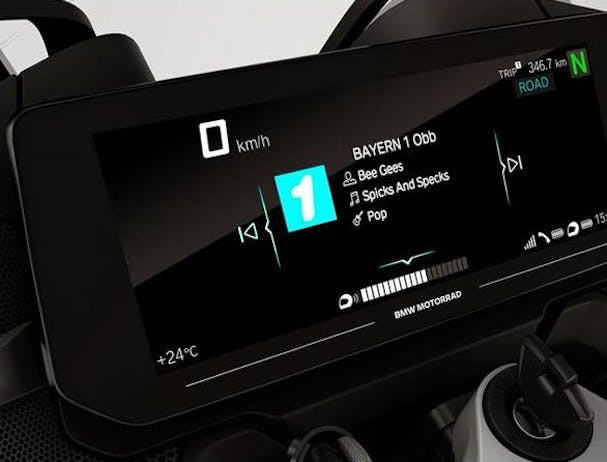 New audio system with a strong sound
The right sound accompaniment to your tour: The new and stronger amplifier provides rich sound. You can listen to DAB+ radio or music from your smartphone and control it conveniently via the Multi-Controller.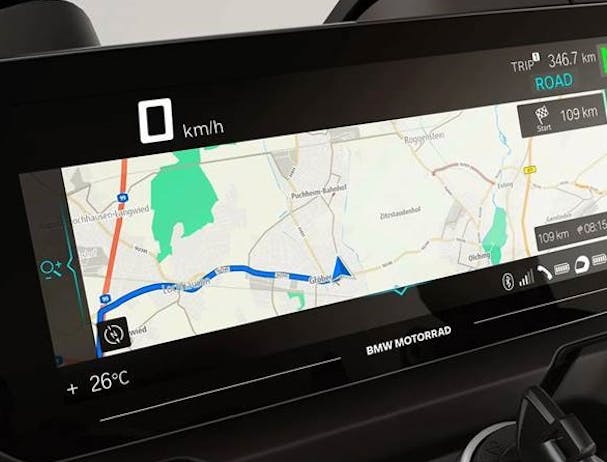 Navigation on the 10.25" TFT screen
Know where you want to go? So does the R 1250 RT. And without an additional navigation device. Thanks to the BMW Motorrad Connected App and the interactive map view on the 10.25" TFT display, you'll be sure to reach the next leg of the tour unhindered.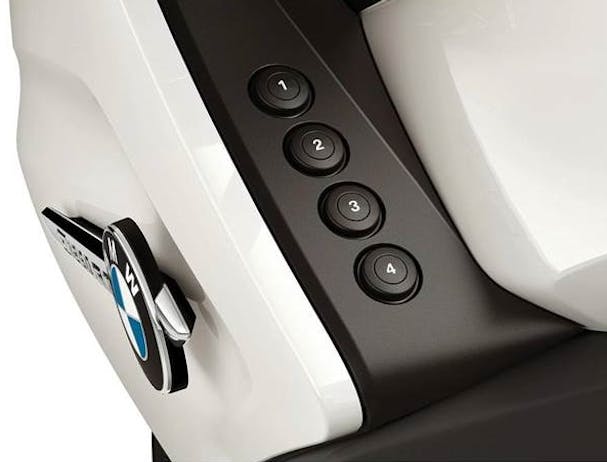 Simple operation with favourites button
Four buttons give you quick access to functions such as navigation or seat heating. You can easily switch while driving – your attention stays on the road.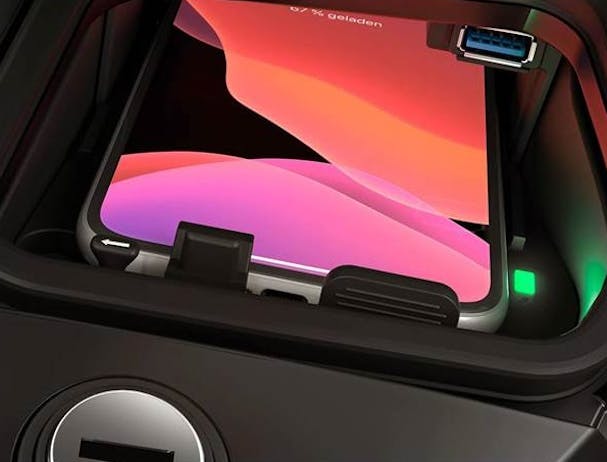 Endless power thanks to wireless charging
Protected against splashing water, your smartphone charges by induction or USB in the handy storage compartment – and you can use the navigator, use the phone and listen to music at the same time.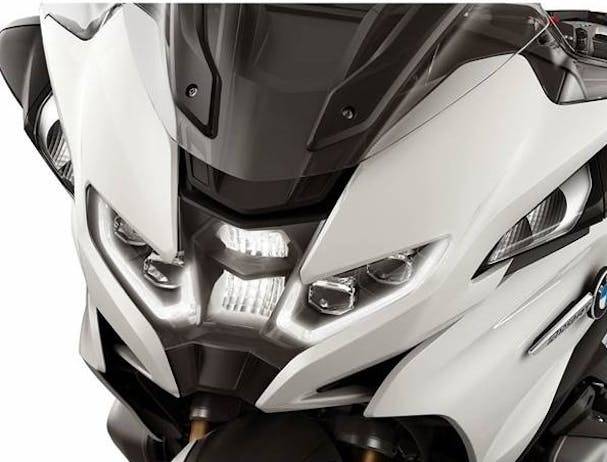 New front with LED headlights
Looks good and gives you better vision: The new front end with LED headlights as standard emphasises the dynamic lines of the R 1250 RT even more, while the lower body height increases your field of view.
Large standard 10.25" TFT colour display
The large and easy-to-read 10.25" TFT screen with full HD resolution is both an instrument cluster and on-board computer. On it, you'll find the speedometer and rotational-speed sensor as well as map navigation and media.