BMW R 1250 RS (SPORT)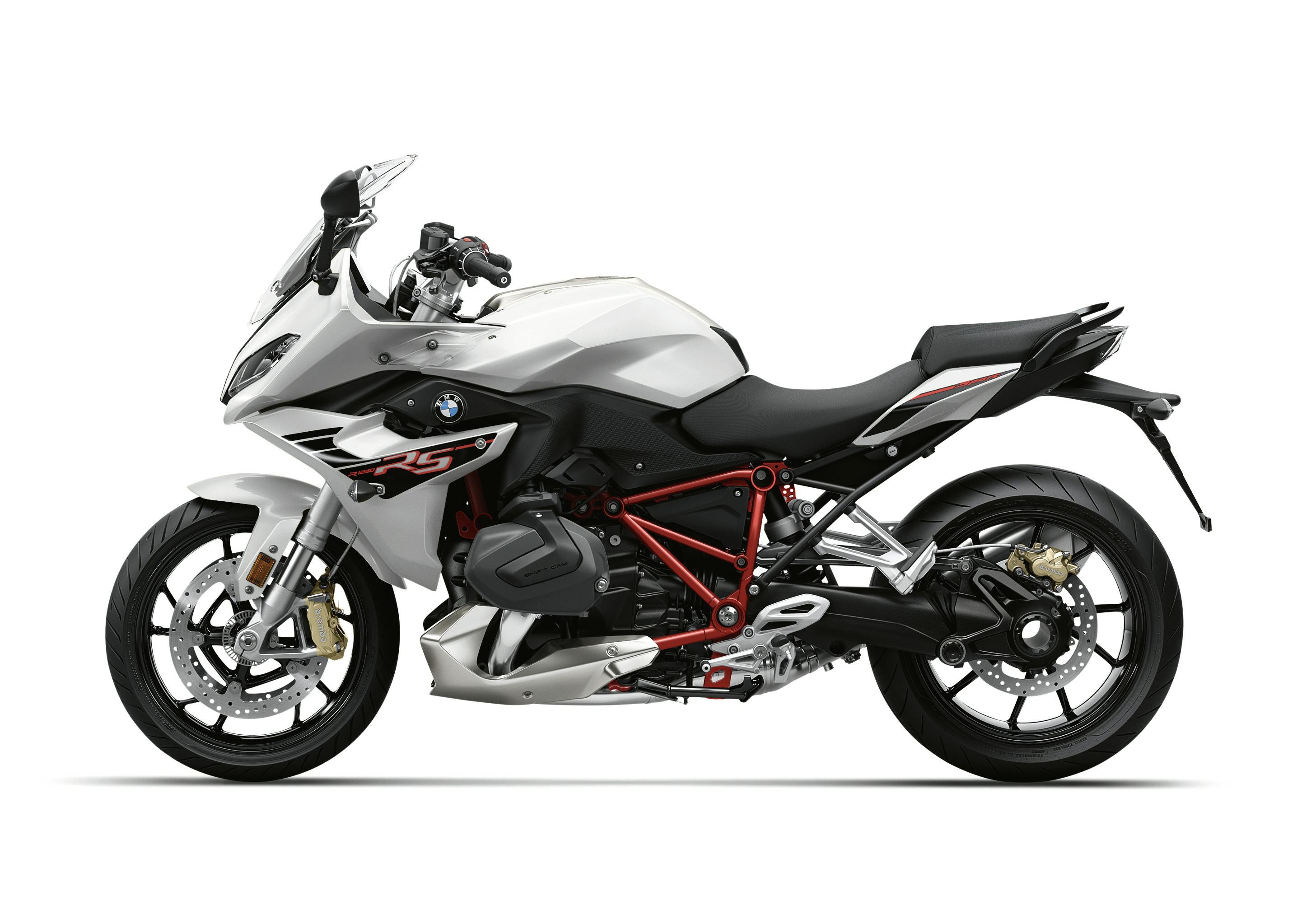 SPORTY TOURING IN THE FAST LANE
Each tour is determined by two factors: time and distance. With the new BMW R 1250 RS, you can get more track out of every tour. The rich 143 Nm torque and 100 kW (136 hp) of the new boxer engine accelerate you even faster to your cruising speed. The innovative BMW ShiftCam technology offers you more torque and impressive elasticity over the entire speed range, allowing you to power ahead in every riding situation. The redesigned front gives the full-LED headlight a fresh, sporty look and turns aerodynamically into the wind. This way, you can ride fast and comfortably at any time. One thing is certain - no matter how much road you leave behind: with the R 1250 RS your riding pleasure grows with every metre you ride.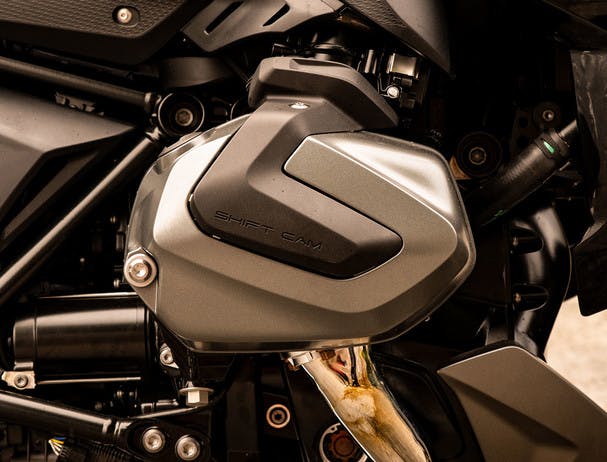 BMW ShiftCam
The new boxer engine with variable camshaft control gives you the plus when it comes to power and more pulling power in every rpm range.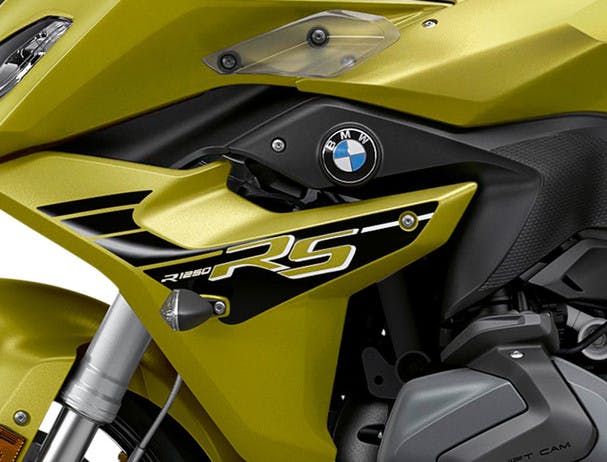 Style Sport
The Style Sport is a statement about performance with the expressive colour Austin yellow metallic matt.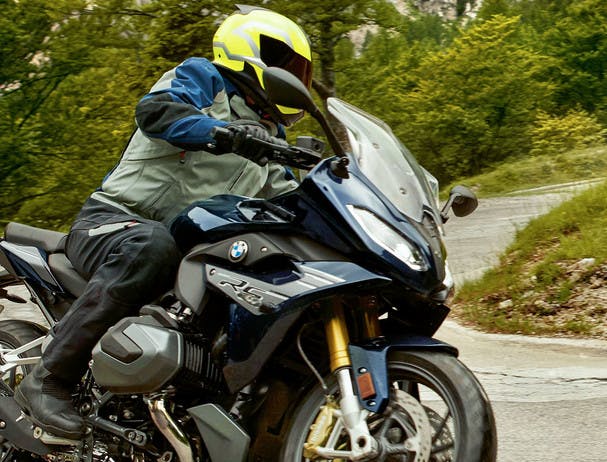 Style Exclusive
Show off your elegant sportiness with the Exclusive Style.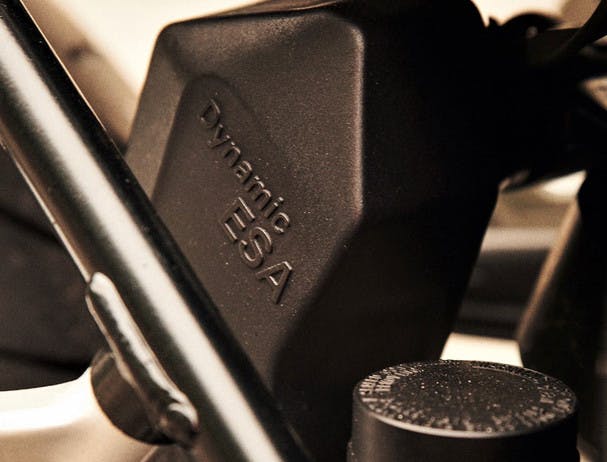 Dynamic ESA Of The Latest Generation
Dynamic ESA ensures more stable and therefore even safer ride characteristics. The system automatically regulates the damping and spring preload of the struts depending on riding conditions and load and offers the highest level of comfort.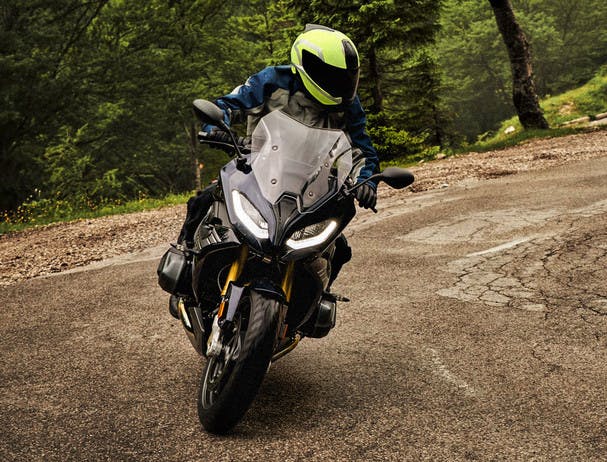 Extension Of The Riding Modes
The riding mode Pro now also includes HSC Pro with automatic brake activation and Dynamic Brake Assistant DBC.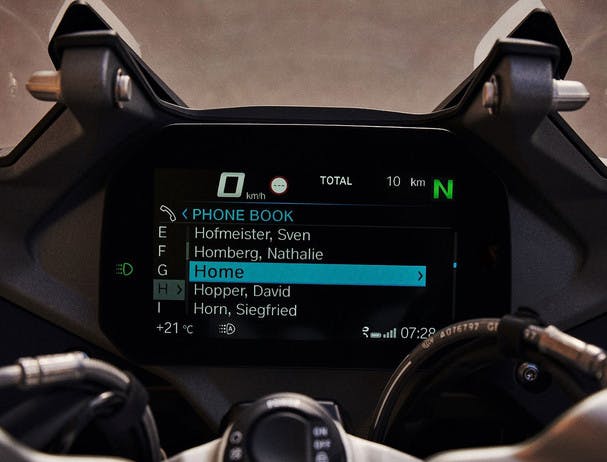 Connectivity
Connect your smartphone to your bike via Bluetooth. The 6.5-inch TFT display shows you everything about your motorcycle and offers you in conjunction with the smartphone app additional features such as navigation, music and telephony.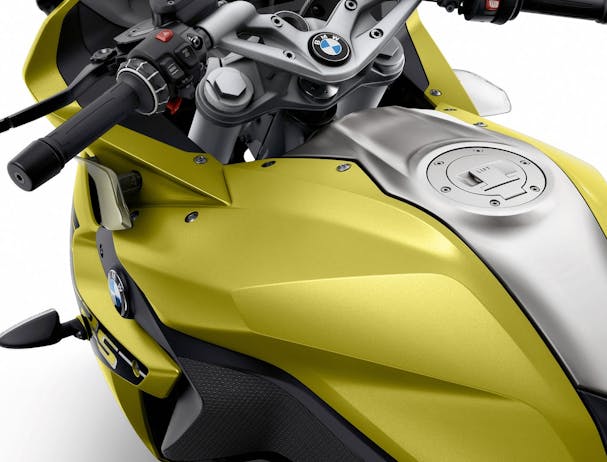 Intuitive multi-controller.
Easily control your TFT display and menu settings with a scroll and flick of the intuitive dial.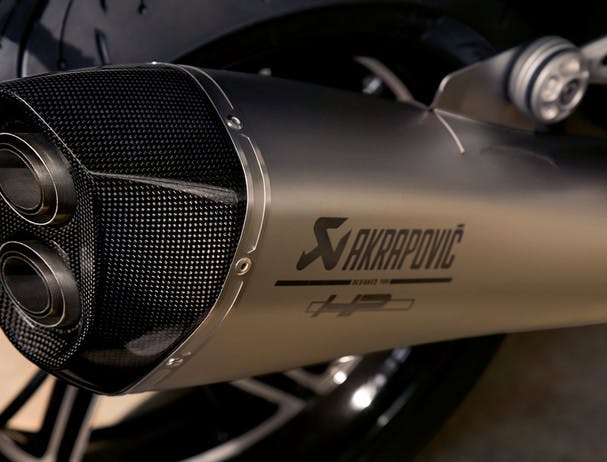 HP Sports Silencer
The HP sport silencer convinces with its robust sound and makes your R 1250 RS even sportier.