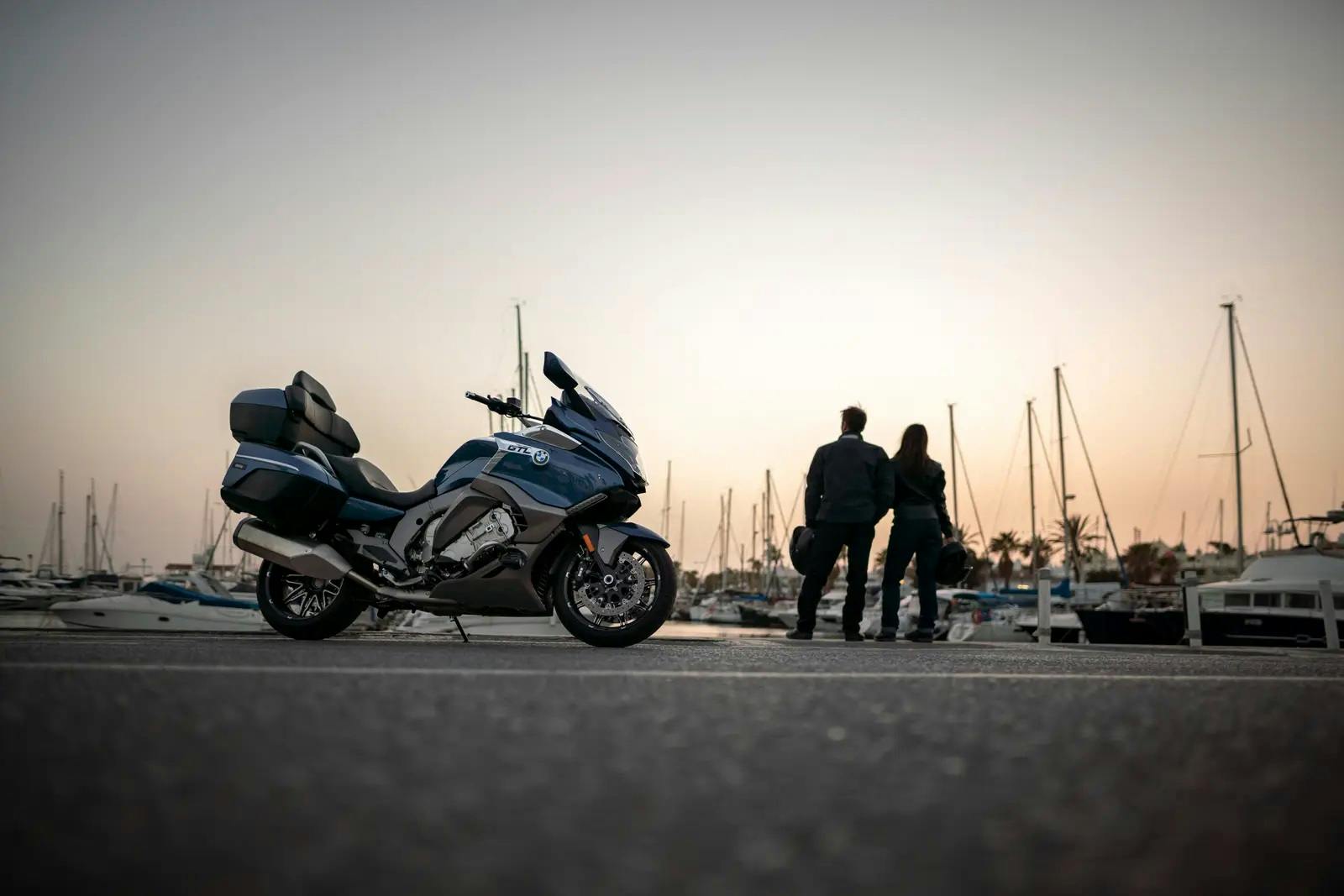 LUXURY TRAVEL. FIRST-CLASS ARRIVAL
Ride on. And on and on. Glide into the horizon in style and elegance on this luxurious high-performance touring motorcycle. The new BMW K 1600 GTL motorcycle is the pinnacle of high quality and sheer comfort, boasting the legendary straight-six engine. Now standard equipped with the latest generation of Dynamic ESA and ABS Pro. Make your elegant entrance with the newly redesigned panels. Stay calm and collected in any weather condition and at any distance. On your own or with a partner: enjoy superior control and effortless steering in all your comings and goings. Travelling with the K 1600 GTL takes you to a new dimension – stylish, powerful, luxurious – a first-class experience awaits you.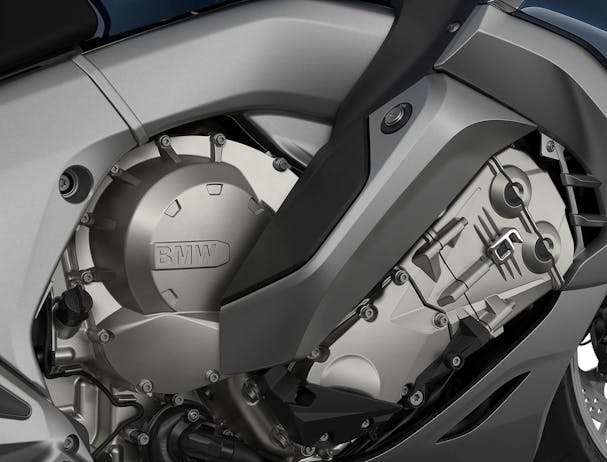 Enthralling engine
An engine like a legend. And is there anything better than bringing legends to life with a spin? Its smoothness, superior character and performance values simply remain unattainable.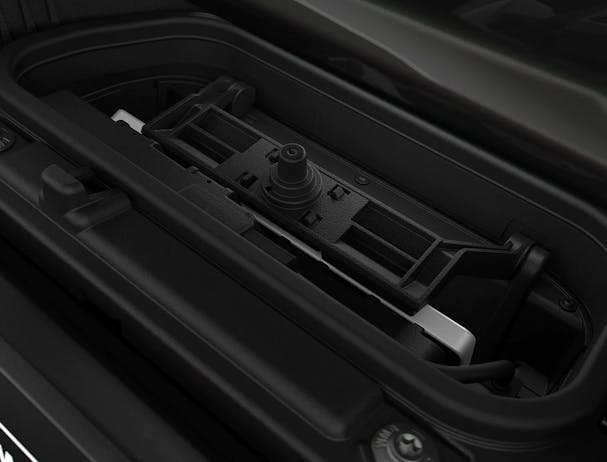 Integrated smartphone charging compartment
You should reach the destination set in the navigation, not the end of your smartphone's battery: the splash-proof and specially ventilated charging compartment features a USB-C connection.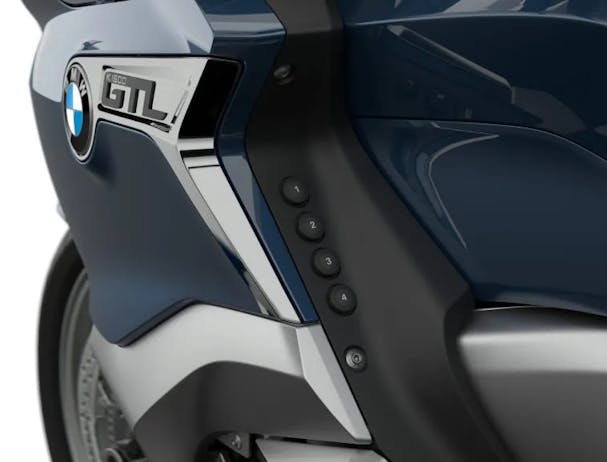 Configurable Favourites buttons
It's great to have everything at hand when you're away from home: you can assign your favourite functions to the four buttons.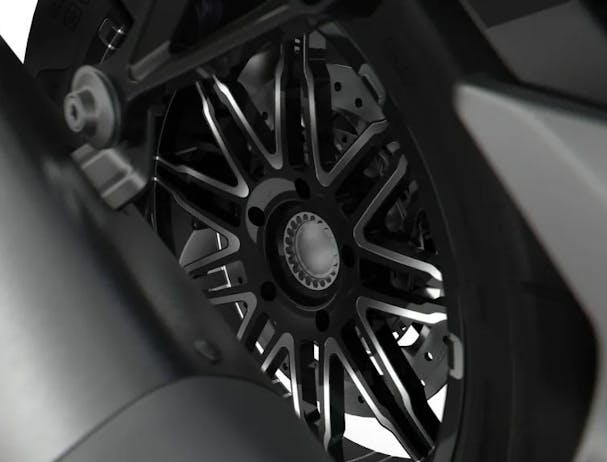 High-quality Option 719 Classic forged wheel
The Option 719 forged wheel demonstrates where you've come from – and where you are heading. Production and design correspond to the highest quality and are a synonym for outstanding taste.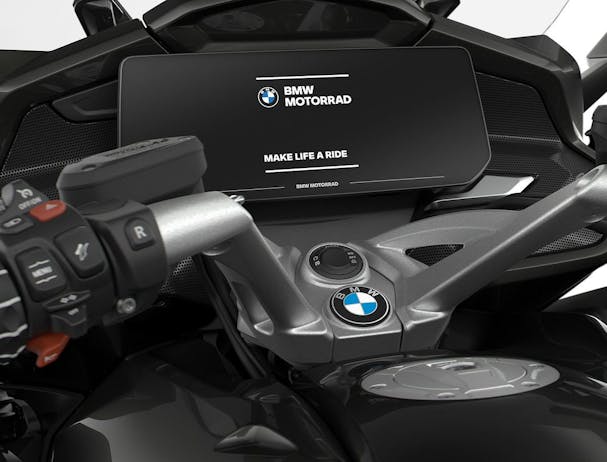 Brilliant 10.25" TFT display
The 10.25" TFT colour display with integrated map navigation and connectivity opens up new worlds for you, not only in terms of readability, menu navigation and operating concept.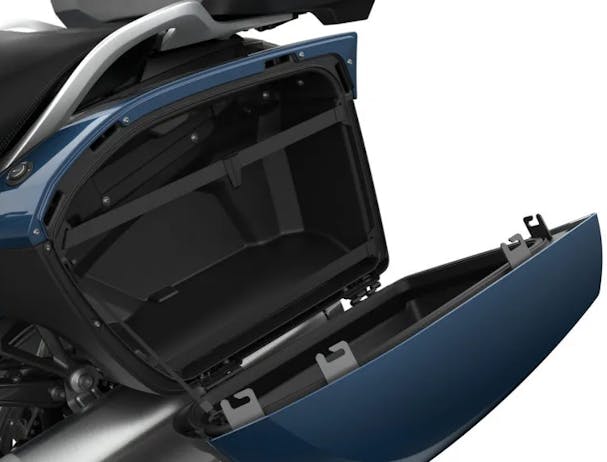 Generous luggage and storage space
Cases and top case offer enough space for everything you need on your journey and there is plenty of room for those mementos that you won't want to be without when you're back at home.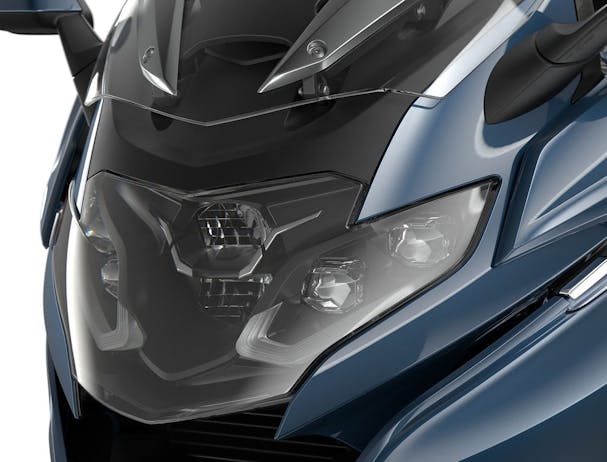 Powerful LED headlights
Make discoveries and see the world in a new light – thanks to the new, full LED headlight with adaptive headlight, you can interpret this idea quite literally.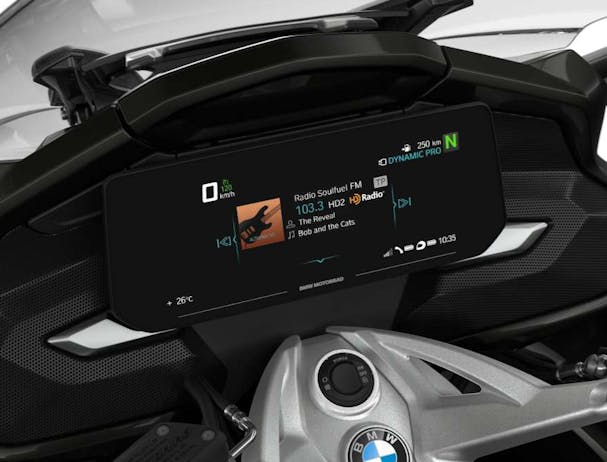 Sound-enhancing audio system 2.0
A special sound experience that is included in the standard scope offers perfect interaction and the right backdrop for your travelling experience. In addition, it is intuitive to use and features menu navigation.